What are you into?
Are you vanilla or kinky?
People typically fall somewhere on a scale with missionary on one side and ball-gags on the other. You're either too afraid to admit you like to play it safe, or your tastes are so out there, you're embarrassed to say what they are out loud. Shame is a hell of a drug.
I used to think of myself as vanilla, but I'm not so sure anymore
My sexual history started like that of most American kids, awkward gropings in friends' basements, fueled by liquor stolen from our parents.
To paraphrase the sex and relationship columnist Dan Savage, oral sex comes standard issue on most models, and I learned a lot from my peers in Catholic high school.
I was a late bloomer, waiting to have P-in-V sex until my first serious boyfriend at 19.
Despite having a desperate curiosity about other people's sex lives, I didn't explore the boundaries of my own until more than 10 years later.
If I could dream up a new history, a sexy older partner would have gently guided me through life's sexual buffet.
Instead, I played it safe. Including my occasional sapphic tendencies, most of my partners primarily kept things within the traditional hand or mouth foreplay followed by standard issue penetrative sex. I consider these vanilla tendencies.
If sex is a spectrum with vanilla on one end, kinky falls on the other side.
Stereotypically, kinky people are divided into "dom (dominant)" and "sub (submissive)" categories, but this is a gross oversimplification. Humans contain multitudes.
You've probably seen "50 Shades of Gray" and won't admit it. In case you "haven't," here's a brief intro on kink:
Bondage – tying someone up/being tied up. Discipline is psychological restraint.
Dominance and Submission – giving or receiving control.
Sadism and Masochism – exchanges of physical or emotional pain
Before getting down, kinksters ask, "What are you into?" This helps weed out the embarrassing scenario of two doms shrugging their shoulders as they pack up their whips.
It also opens up the exciting possibilities of compatibility. Vanilla people have a lot to learn from the kink community.
"What are you into?" is not a spontaneity killer. What's hotter than talking about what you want to do to someone in bed?
My curiosity about the kinky world began in an unfortunately common scenario.
In the spring of 2014, during my last extended period of singleness, a new sexual partner, with whom I had very little dirty talk beforehand, started strangling me during sex.
I don't mean choke, because when you say "choked during sex," there is an implication of consent. This man started strangling me, and let up when the look on my face said, "are you going to kill me?" It was a look, and not my words, because, like I said, he was strangling me.
Had the hundreds of hours I'd spent watching Law and Order SVU taught me nothing? The thoughts that went through my mind included, "my roommate doesn't know where I am right now" and "how long before anyone finds my body if he kills me?"
Luckily, the strangulation only lasted a few seconds. I can say this with the clarity of hindsight. In the moment it felt like minutes, but if it had been, I'd be dead.
Dormant masochism kept me in bed with the sadist. We started having sex again. This time, I said, "Can you do that thing you did last time?"
"Really?" he replied. "You looked like you thought I was going to kill you."
And here lies the lesson. People ought to have a fairly extensive discussion with their future sex partners before getting between the sheets.
I didn't know at the time, but this near-death experience took me down a long and winding road, eventually leading me to a newcomers lunch with the Nashville BDSM community.
In the kink community, there is conversation about:
What do you like?
Are you a dominant, submissive or switch?
Do you like toys?
For how long would you like to play?
What are your safe words?
What are your boundaries?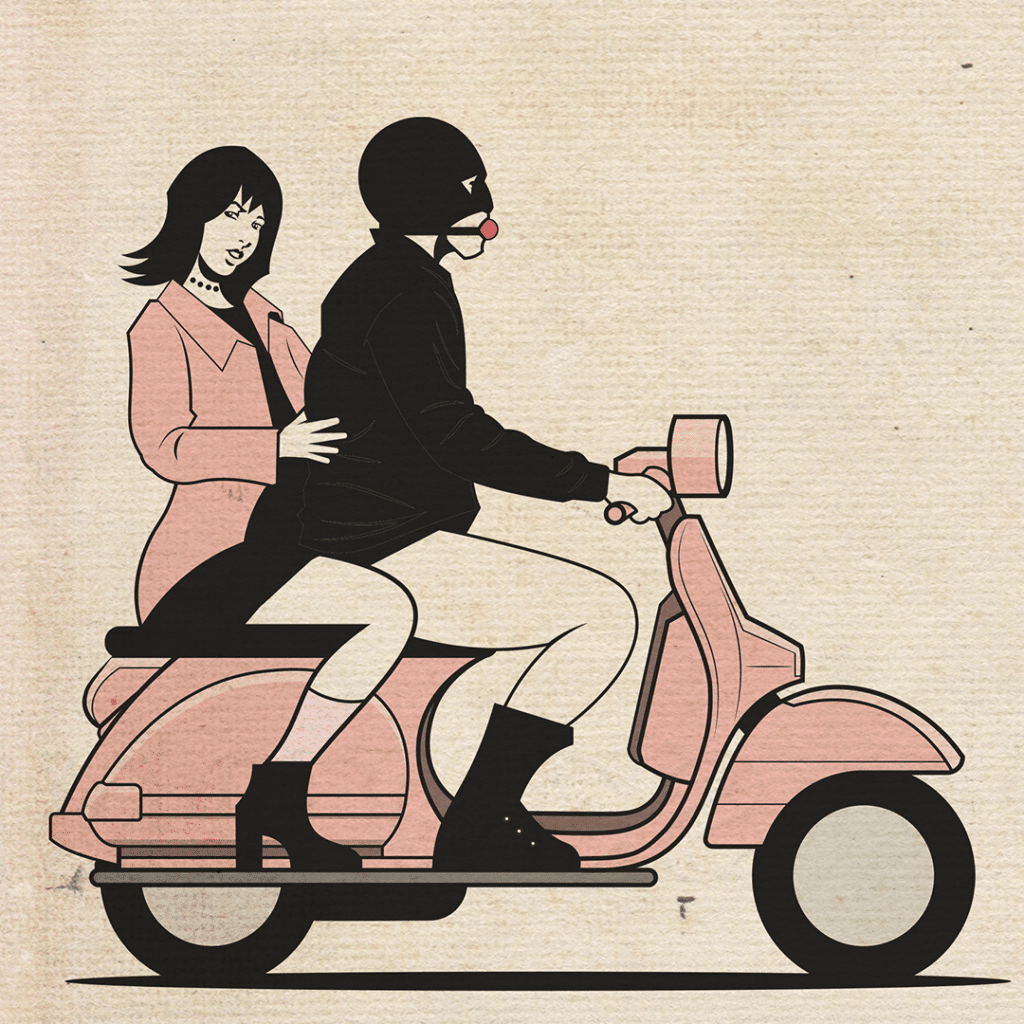 If younger me had the vocabulary to articulate what my boundaries were, I'd have lived a different life.
Older me is learning that boundaries and expectations are bizarre constructs. Needless to say, my expectations for this meetup were… low.
I know when most people picture BDSM (bondage, domination, sadism and masochism), they envision Rhianna in the video for her hit S&M. I, however, know better, and pictured people my parents' age.
Why? Because things that are supposed to be sexy rarely are.
Well, I was right. Sort of. Before you let your mind take you to a place of judgement, this group of people genuinely surprised me.
A different, gentler, former partner of mine, upon hearing my list of physical insecurities, said something that stuck with me for years, "Everyone has their thing."
What she meant was, everyone has something that makes them sexy. You may not be attracted to every person you meet, but most people have at least one quality about them that is attractive. As I get older, this sentiment really speaks to me.
When I first approached this group of people, I saw through a lens of judgement. They were a group of older people eating BBQ in the harsh reality of broad daylight. But after speaking with everyone, I was able to see so much more.
The kink community is a gentle and kind group as a whole. This group was particularly nurturing. Within a few seconds of sitting down, two of the older Doms gave me their cards, which was honestly pretty flattering, regardless of my attraction to them. Attraction is viewed through a different lens in Kink-land anyway.
By the end of the meetup, I totally imagined myself getting spanked by one of the leather daddies, who was old enough to be my biological Daddy, but we'll unpack that another time.
I spent most of the meeting speaking to a man I'll call Dale. At first impression, I assumed Dale was dating Gina, seated next to him. I also assumed Dale was going to hit on me. First of all, they weren't dating. Dale is submissive. Gina used to be his Dom, but she recently "released" him. Second of all, Dale didn't hit on me. Why? Because we learned pretty quickly we are incompatible.
You just have to use your words!
When I arrived at the meet up, I expected to be a voyeur. But after a few minutes, I was being an exhibitionist, participating in the conversation and soaking in the attention.
Not only did I leave that meeting with some new friends, but I felt like a new person.
Who'd have thought a shitty Tinder date five years ago would lead me here. I'm in a new city, at a table of people twice my age, looking at a picture on someone's phone of a Masterlock (the kind you had on your locker in highschool) closed through the hole of a man's Prince Albert.
If you're unclear about what I just said, I think it's more fun if you look it up.
Next time, look for my account of Nashville's BDSM dungeon.