How do you go from Australia to moving to Tokyo to become a published model, DJ and visionary artist? We asked RHYME because that's exactly what she did.
"My dad was in a famous rock band in Australia so I grew up surrounded by all the glamour that came with it but then ego problems and other nightmares started arising (they were banned from a state because they heavily attacked the local politicians and stuff) so he decided to quit. It's kind of bizarre to think about the kind of music I make now and the kind of society I live in compared to what I grew up with.
We started hosting Japanese exchange students to our house every so often and that's when I got my first taste of Japanese culture. I was instantly obsessed so when I had the chance to reconnect with one of those exchange students I took it and immediately went to visit her in Tokyo."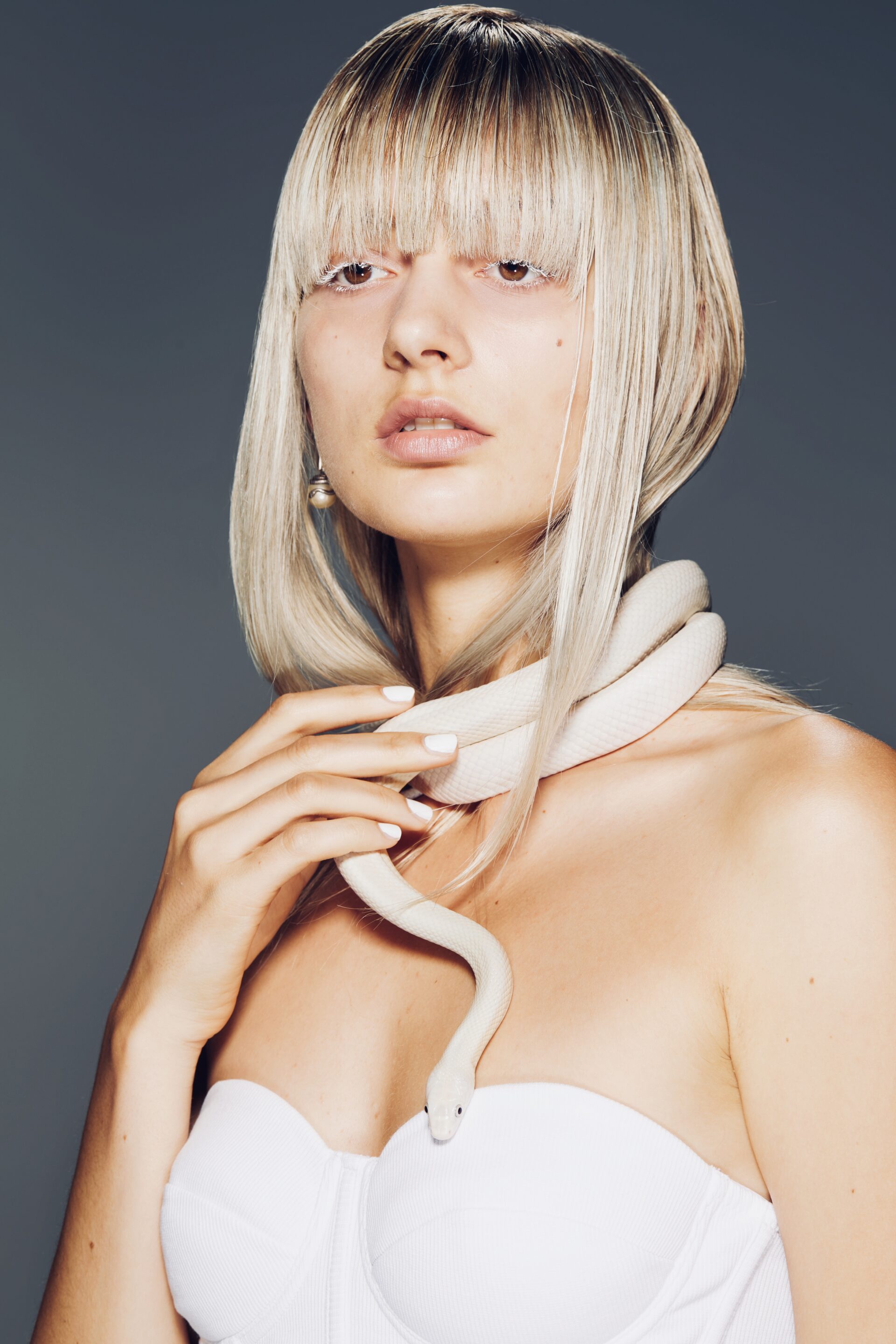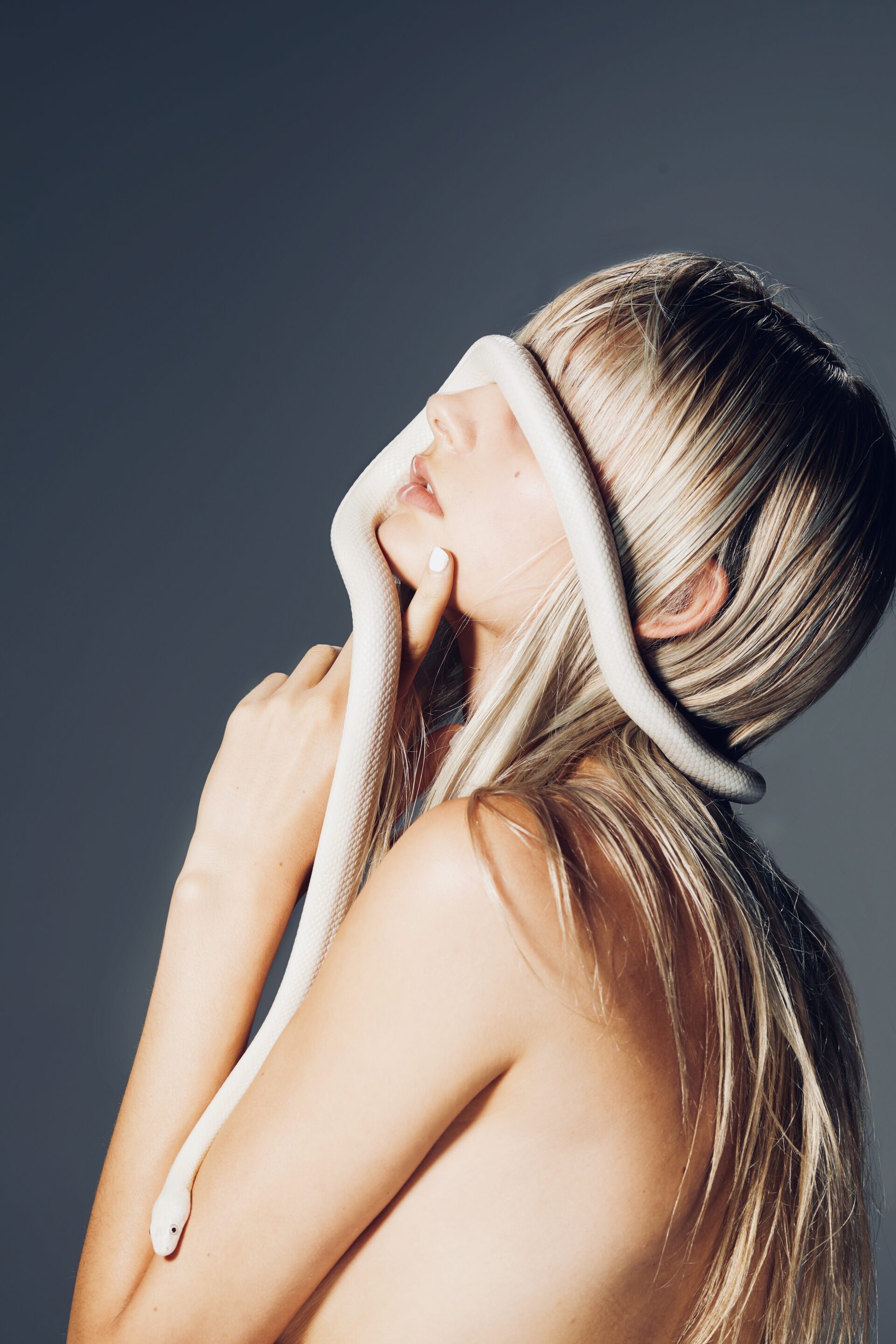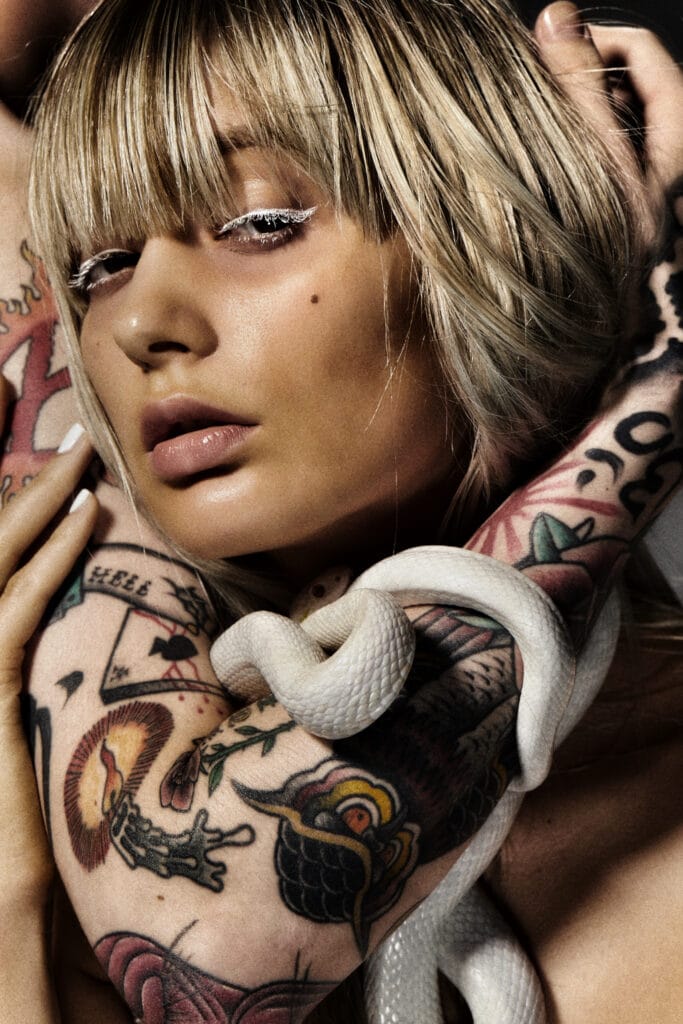 While her heart was set for America already, that little trip changed her whole perspective.
"I had a visa being processed to move to the US and everything but this one night when I was visiting Tokyo, I snuck into a club and met this Brazilian guy who upon seeing me goes 'what are you doing in my club?' so I went "oh nothing I just wanted to see if I could DJ a little for you" so he lets me sit in and goes 'ok come back tomorrow night." Little did I know, when I went back the next day I was DJing for a massive fashion party.
From then on, I was hooked! He became one of my best friends and next thing I know I'm playing for DIOR and getting featured on the cover of Harper's Bazaar Japan!"
Add her meeting and starting dating and collaborating with legendary electronic producer and artist Shinichi Osawa and its game over.
Her artistry and persona took a completely different course till morphing into the creative character she is today. And her music perfectly and sharply reflects her vulcanic nature.
She launched an OnlyFans account featuring a 3D avatar of herself, as a place to share her views on the state of female objectification and pornography in society which she also used as promotional platform for her track "Not That Type" which specifically addresses the issue.
Her latest music video for her track "YAJH' perfectly encapsulated her cutting edge and cheeky attitude even more. The whole concept revolves around the idea of artists having to sell their souls and integrity in the name of fame or at least in the attempt of chasing it.
"I have a side character called the "Internet Girl" and she's sort of one of those fashion bloggers, fame-driven, 'I'll do anything to get famous' type of syndrome. This song is entirely interpreted by her as she goes into the mind of the CEO of SONY or Warner or whatever and gathered information about what they look for in a major artist and came back up on RHYME's shoulder and asks "are you willing to sell your soul and give up who you are if they ask you to do so?'"
The music video YAJH (Design and Animation by Ben Lam (BLAM))  shows exactly what it would look like to renounce your own artistic freedom as we see RHYME getting eaten alive by all of these reptilian internet girls that try to convince her that selling your soul is the only way to make it as an artist.
You can do with that what you will, we just feel the need to put the spotlight on a truly unique artist who is pushing the boundaries and is not afraid to make your mind (and soul) spin a little bit. That and much more is RHYME.