Kendra is an Alternative/Blues singer-songwriter of Colombian and Venezuelan descent. Born in Miami, FL, raised in Tampa, FL and currently based out of Los Angeles, CA.
With a role on the Netflix hit show, "On My Block" and a role in the award winning music video, "The Cradlesong" for Austrian artist, Soap&Skin, Kendra is a brand new artist celebrating her first official release, "Nicotine".
She took initiative and began learning how to produce music and started posting covers onto social media reaching 43,000+ views across her platforms. Kendra carries a sultry, emotional and commanding voice while delivering honest and thought provoking lyrics paired with an exciting and cinematic sound.
1. What inspired this last release?
I was sitting on my bathroom counter in the dark just with my laptop and some recording equipment. I came across this beat that really moved me. I just started thinking about an ex boyfriend – we're both from Tampa but he was born and raised in a more suburban borderline rural part of town where people are content, it almost feels deserted but things are quaint. I was the girl at my high school who up and left, moved to the big city to pursue my dreams so that very first line "big dreams, Hollywood star, she met her boyfriend playing pool at a dive bar", is very much how it felt, how it played out. That line just flowed out of me and I knew where I wanted the song to go.
2. What is something you can't live without?
The color black. I love her.
3. Any funny anecdotes from the time you were recording or writing this?
Well, it was one of my first times recording professionally so I was nervous that I was gunna embarrass myself and that my lyrics were gunna be stupid so I almost quit mid session saying "I can't do this."
4. What's your favorite thing to do besides music?
I love to read. I've been reading this series by Lauren Kate, The Fallen Novels. I'm a Scorpio, I get super passionate and emotional about everything, like I've gotten so attached to these characters that I'm putting off reading the last book because I know I'm going to violently plummet into an abyss of tears.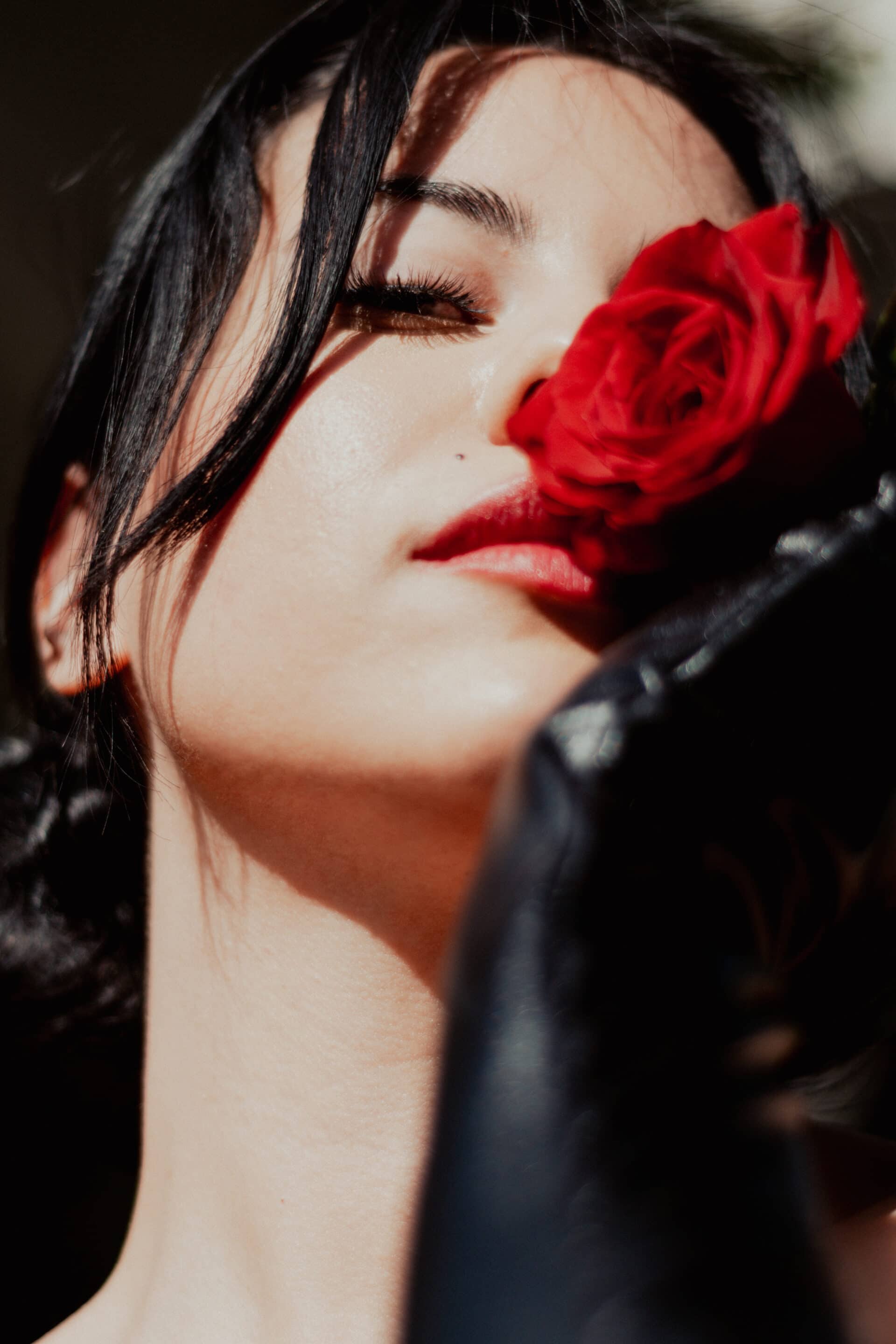 5. What's a record or artist that shaped your creativity?
Lana Del Rey first and foremost, I want to cry just thinking about her. I don't know, I was embarrassingly late in discovering her and when I did, she had me in a chokehold. In terms of the sound I'm going for right now and lyrically, I would say Halsey as well. Halsey has a way of being so vivid with her lyrics and sonically, she just creates these worlds that you can literally feel and see. They both inspire me to push my pen and say things I'm afraid to say because I think people will judge me.
6. Who is an artist or band you look up to today?
Everything I said in the previous question BUT I grew up listening to a lot of Frank Sinatra with my grandmother, Etta James and Louis Armstrong so I definitely have that Jazz/Blues brewing inside of me. And the Queen herself, Amy Winehouse. I can't think about her too much because I will actually cry but I'll say that when I really got into her, it was a wrap for me. She's so fucking cool.
7. What excites you the most about what you do?
This is a beautiful question. This art form makes me feel like I can really be myself, whoever she is or whoever I want to create that day. I just have this feeling of being free in every aspect and I feel like a lot of people who currently follow me might be a little conservative or be low key haters or not get it – so unfollow me lol. I've lived long enough thinking of what others thought of me, music allows me to just be.