London based soul-pop singer-songwriter, performer and vocal coach Anouska Taylor is back with a gorgeous new ballad, 'Awaken'. 
Back in the UK after spending 12 years living in Melbourne, highlights from Anouska's career as a performer include her soloist performance for the 'Carols by Candlelight' concert attended by over 25,000 people (Melbourne) and singing at her own sold-out Eva Cassidy Unplugged show (Recital Centre, Melbourne).
As a solo artist and singer-songwriter, Anouska is now stepping into the spotlight and enriching the acoustic pop landscape with her soulful sound.
Speaking about the new release, Anouska adds, "Awaken is a song about hope and possibility. Emerging from the darkness, allowing myself to blossom and shine."
"Awaken" is an iconic single ballad that could easily find itself in the adult-contemporary, soul-pop charts. Musically mesmerising and able to capture your heart with her stunning vocals, Anouska's 'Awaken' has star-quality written all over it.
Recorded at Metropolis Studios with a string quartet and an electric guitarist, 'Awaken' is a beautiful serenade with layers of character.

An inspiring artist that turned to songwriting after the sudden passing of her parents, Anouska's songwriting is personal and heartfelt. Having only started to get into songwriting at the beginning of lockdown, Anouska had spent her life singing other people's music.
As a vocal coach and teacher, this songstress' goals are always related to the voice. Set to play two shows at St. Pancras Old Church in London on Friday 4th February 2022 – this songwriter is destined for greater things.
Tell us about your story as an artist
Songwriting is relatively new to me as I've spent most of my life singing other people's music! It was having so much extra time during the first lockdown that gave me the space to begin writing and then recording my own music. Recording studios were one of the few places
that were open…other than supermarkets!
What should a song or piece of art communicate in your opinion?
Heart and soul
What kind of music and artists do you usually listen to?
Top 3 artists I listened to last year would be Celeste, Michael Kiwanuka
and London Grammar. I love anything with soul!
What is a good remedy for lost inspiration as a writer?
I have to get into nature, whether that's a walk in the park, or when I lived in Australia, a swim in the bay.
What are your 2022 projects and goals?
Really to keep writing, recording and working with other musicians, but also to start performing my original music live and reach a wider audience.I have my first live shows in London coming up on 4th February at St. Pancras Old Church.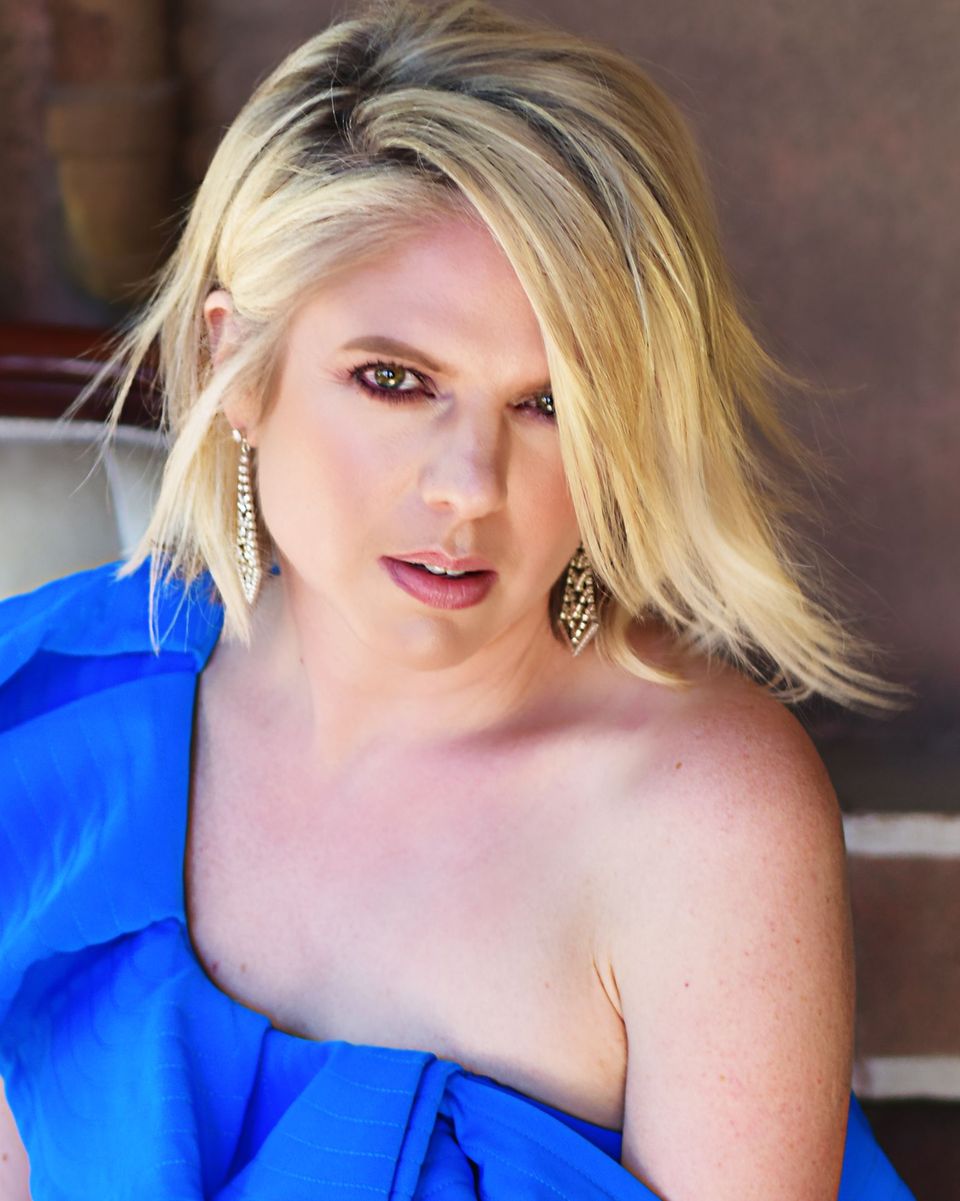 Tell us about your latest release and how it came about
Awaken was written following a "dark night of the soul" when I lost both of my parents unexpectedly a few years ago.  It's really about emerging from the darkness and finding strength and hope again.
What is something you would want to change in the music and entertainment industry?
I think giving musicians a fairer slice of the "streaming pie".  Unless you're performing live (which has obviously been a challenge in recent times) or get your music sync'd, it's very hard to actually make any money at all from your music.
Who inspires your style and aesthetics?
I don't think there's a particular person now, however I think my mum inspired me with her love of colour.  I never wear black and probably have the most colourful wardrobe ever, particularly blues, pinks, purples and greens.  I love clothes that are a little bit different, a little quirky.
What is the achievement or moment in your career you are the most proud of and why?
I think what I have achieved in less than a year on my own is quite remarkable. At the start of last year I wasn't even planning on recording any of my music and I had no footprint as an artist online at all.
But given the never-ending lockdown I decided now was the time. I only started recording in March and in the space of 9 months recorded and released 5 songs to a really high production standard that I'm super proud of.