Emerging London singer-songwriter and producer Daniel Briskin is only 19 years old but his music shows the sentiment and the expertise of a navigated artist. From the atmospheric and vibey nature of his songs to the well-thought out references to visual art, literature and films, he aims at incorporating all kinds of art media into his creativity.
And he does it quite successfully, may we add.
Based in north London, Daniel made his EMI/PMR debut with "Boy On The Lake", a stunning and evocative depiction of adolescence and all the self-doubt and second-guessing that accompany it.
The music video was directed by fashion creative Eddie Whelan (Gucci, Miu Miu), and partly shot at Daniel's house and home studio and features his childhood friends and girlfriend while the artwork, created by Joe Cruz (who previously worked with no less the Stussy and Jacquemus), was inspired by a painting of an Italian waterfall.
Believe it when we tell you that Daniel holds a comprehensive vision of art and creativity which is quite unusual these days, especially at the age of 18.
When asked about it, he charmingly simplifies it for us by saying that he just really loves "cool stuff and I just wanna make cool stuff, whether it's visual or musical. Visual art plays a really huge role in my creativity – he adds – so when I was putting the EP together I was looking for images that would capture the feeling and the mood of each song"
Self-doubt and second-guessing are a recurring theme in Daniel's work and his latest single "Yellow" is a testament to that. He describes the track as a self-deprecating 'fuck you' to himself.
"It's a song about the juxtaposition of head versus heart", he continues. How many times have you found yourself in a sentimental situation where you know you're not ready and shouldn't enter a relationship yet you try to convince yourself (and the other person) to go for it anyway? That's what "Yellow" is all about.
The cyclical nature of human interaction and feelings is another of Daniel's lyrical themes.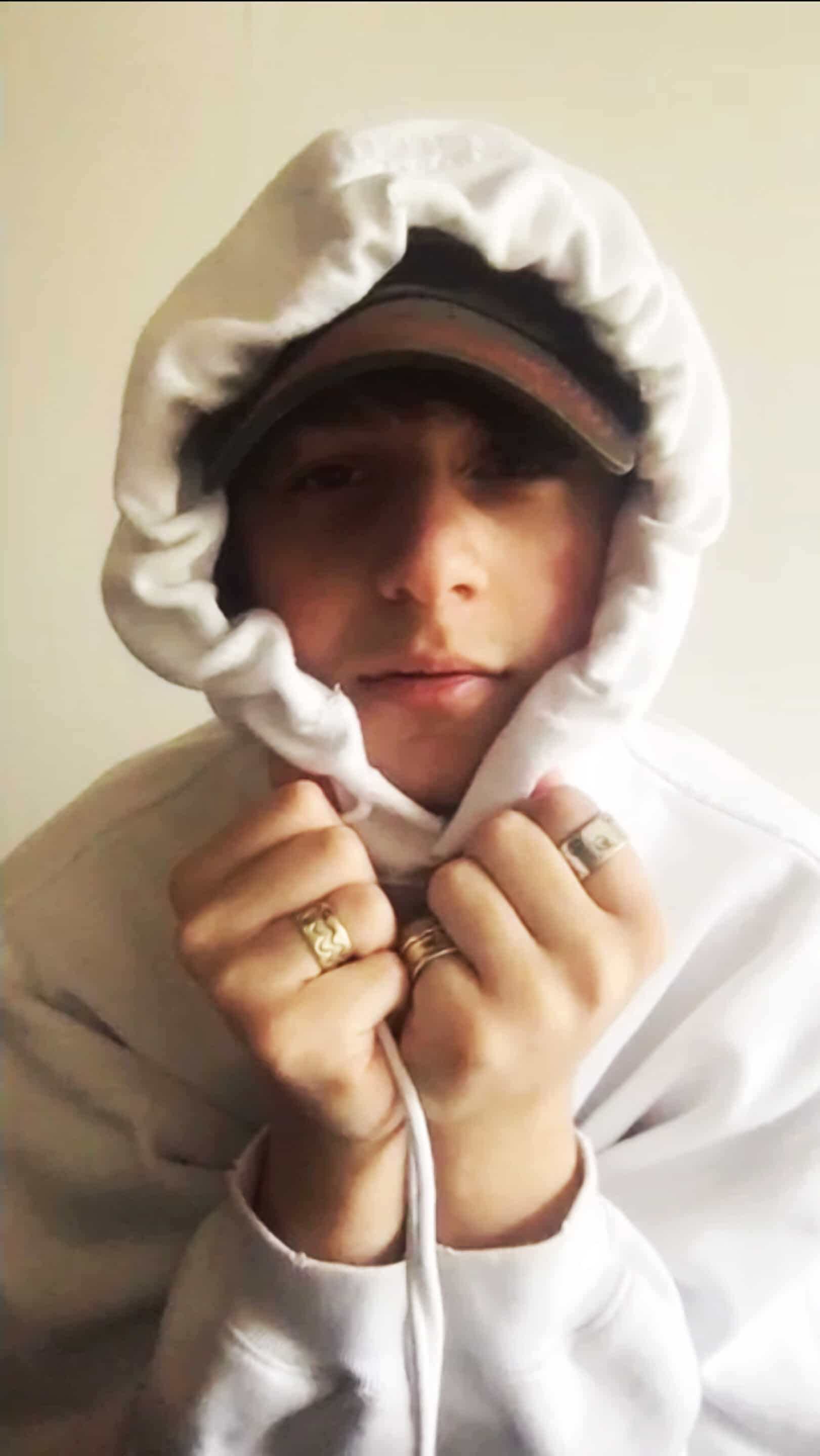 "I don't think there's much separation between me as a person and the person that I try to portray in my music. The whole point is for "Boy In The Lake" and the whole mixtape to be the narrative of a 19 year old boy and the cyclical nature of the relationships he experiences, from the low points to the high points and coming out on the other side". He tells Mundane
Heavily inspired by artists such Kanye West, Mac Miller and Frank Ocean, Daniel could just as easily get on a tangent about Basquiat or start reminiscing about the vivid memory of sitting in his parent's car listening to The Carpenters.
"Anything can influence the creative process. Most of the time I let the sonic aspect dictate what the song is about but I have loads of art books in my studio I constantly look through in order to keep my inspiration sharp"
His debut mixtape, Forever Was a Feeling, is the complete work that will follow "Boy In The Lake" and "Yellow" and we can expect it to be a musically ornate exploration of the vicissitudes of "a hopeless romantic who was going through a lot, during a period when things weren't going great for him".
"I wrote this record in a dark period," Daniel tells Mundane. "I was ditching school and got caught in a very bad headspace. It's a snapshot in time of the period. Boy in the lake is the palate for the whole project, which makes it a great intro for the whole record."
We are keeping an eye on Daniel and we highly recommend that you do the same as he promises to shock the rising alt-pop scene all night long from his home studio and take you through his seemingly contradictory creative world while enchanting you with the charm and uniqueness of a true, well-rounded artist.
"It's important to question what's going on around you, but it's also important that you get to a point where you just go: 'Things won't ever be perfect — fuck it, let's live.'"
Well said!