Photography Lizzy Oakley
Tell us how who got into the music thing 
Almost two years ago, my good friend Kyle Henderson (from the band, Desert Noises) texted me asking if I would let him produce my first full-length record. He had minimal equipment and even less production experience, but he was enthusiastic and very convincing. We started working on the record in the fall of 2019 with a single microphone and Kyle's laptop.
Neither of us really knew what we were doing at the beginning, so there was a lot of trial and error, but eventually we found our groove. We didn't have a clear idea of what we were trying to create when we began the project – we just knew we wanted it to be honest and authentic. I'm very happy to say I think we achieved that.
What is the favorite song you wrote and why?
It's so difficult to choose just one, but "Coffee Cups" holds a special place in my heart. It's the first song Kyle and I ever wrote together, and it's evolved so much since its inception. What began as a somewhat morose self-reflection is now one of the most fun songs on the record.
Who are your all time musical icons?
Dolly Parton, Madonna, Stevie Nicks, Cher. It's the women for me.
What are some things to do to keep your inspiration alive?
I feel most inspired when I'm watching live shows or making music with friends. Creative energy is so much stronger in groups.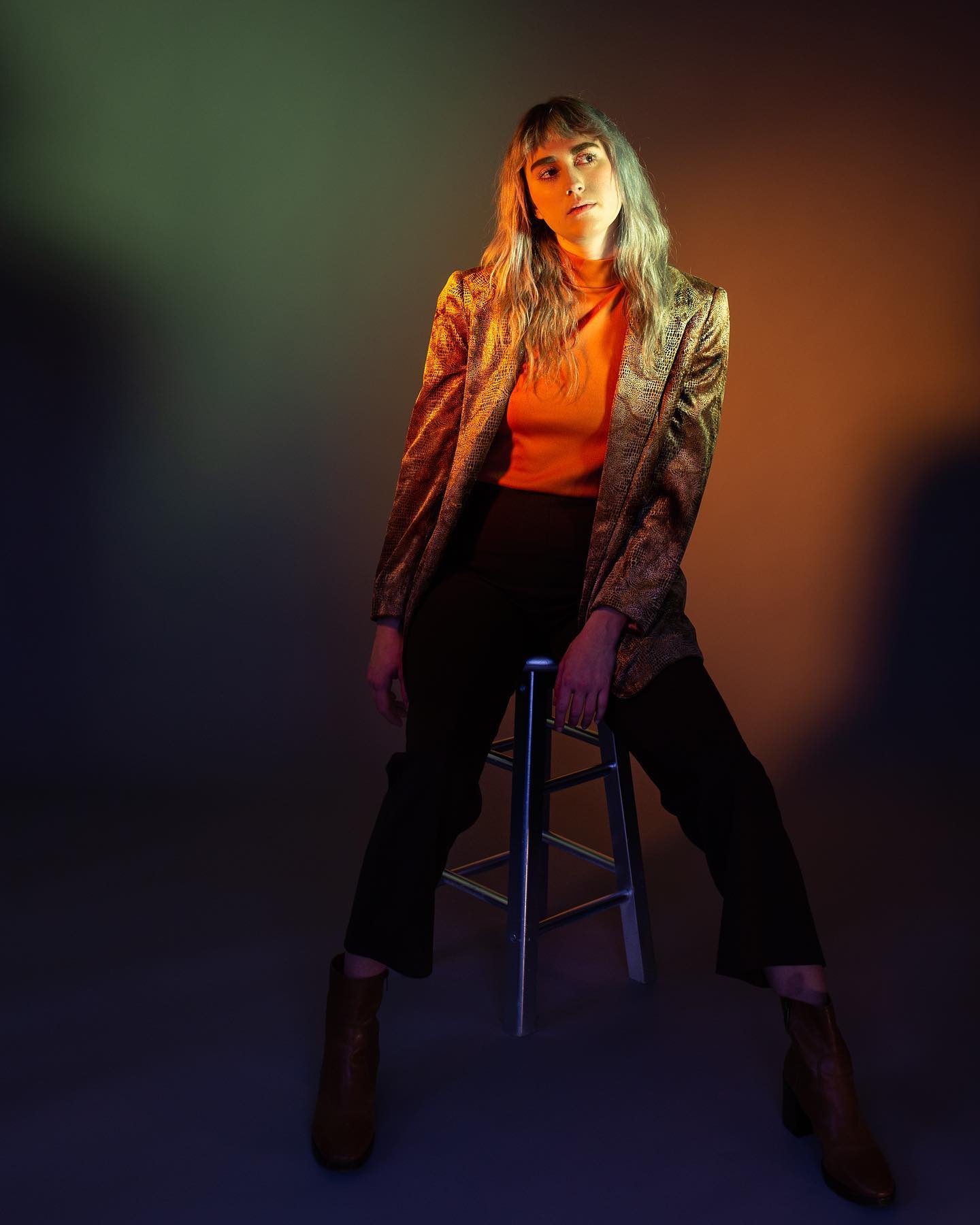 Who are you binge listening to these days?
I've been on a Tove Lo kick recently, but Dua Lipa's "Future Nostalgia" has been my go-to for the last year. I love her style and what she's doing for female pop artists.
Favorite movie or TV show?
My all-time favorite movies are "Clueless" and "Back to the Future." I've seen them both so many times, I can recite most of the words in each movie.
Tell us about your latest release and how it came about
My upcoming record "Blaming the Weather" is my first real exploration of myself as an adult artist. I've spent the last few years learning how to listen to myself and understand how I feel about some pretty formative past experiences. I hope people will hear some of their own stories and experiences in this record.
Who inspires your looks and fits?
I feel like I'm constantly absorbing new ideas from different artists, but my most immediate stylistic influences for this record were Clairo, Billie Eilish, Phoebe Bridgers, Caroline Polachek. There are so many great female artists right now, it's not difficult to find inspiration.
Do you feel this record is the highest achievement in your career so far?
100%! Creating "Blaming the Weather" with Kyle opened a whole new world for me, and I couldn't be happier with the finished product. It's an accurate representation of who I am as a person and artist at this point in time.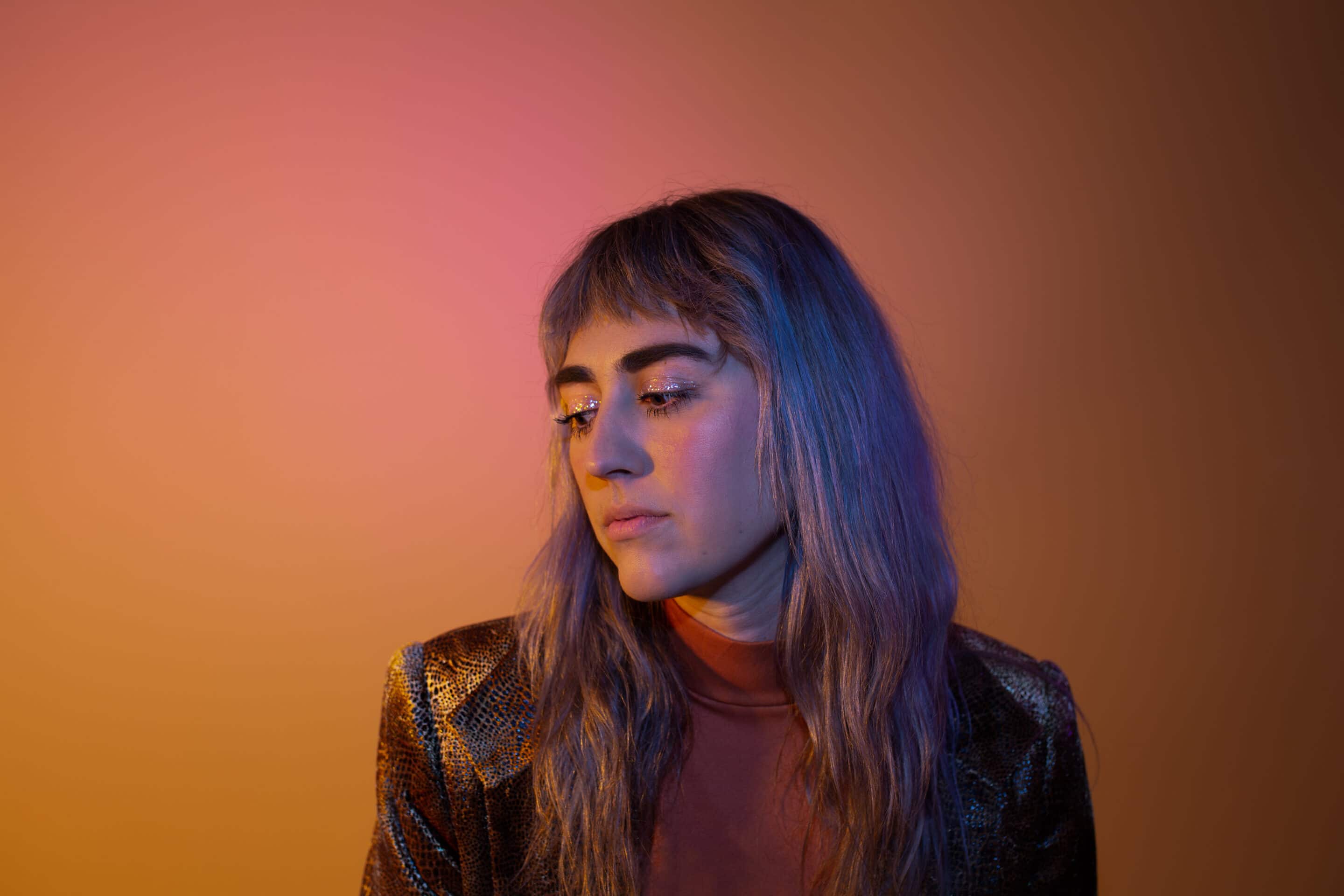 What is something you would do to make the music industry better today?
Pay artists more for their craft. Creating is difficult and without much financial return. Art is delicate and precious, and we need to find ways to protect it.
Any exciting plans or projects for the immediate future?
I'm looking forward to performing this record and hopefully getting a tour together later this year. I haven't had much of a chance to hear this record live yet, so I'm eager for that experience. I'm also excited to dive back into writing and start working on my next project soon!