Electro-pop duo neontown share their brand new summer anthem, 'June', available now on all streaming platforms.
Citing The Chainsmokers, Lady Gaga, Katy Perry, Zedd and Marshmello as their biggest musical influences, neontown's distinctive sound is influenced by late 2000s pop music, mixed with elements of contemporary electro-pop, dance and EDM.
Speaking of their latest single, neontown say, "The track is inspired by past personal experiences and it comes from a nostalgic place. During lockdown we had the chance to think about our lives a lot and put things into perspective and it was just great to remember old good carefree days and imagining what reliving those memories now will be like.
Tell us about the story of Neontown
We always created music individually but never had the time to get serious about it and get to work together on it. When the first lockdown happened in 2020 we thought to give it a try, since we were stuck inside and we were trying to make the most out of it and it turned out to be very productive. We didn't expect it. We started playing with ideas for songs we were working and we just had a very good chemistry and we couldn't stop writing songs together.
What is the message behind your art?
Music for us is a safe place. It's a place where we feel comfortable being ourselves. That's what we want people to feel like when they listen to our songs. We came up with the name "neontown" because we wanted to create a place where you can feel happy with yourself, accepted, vulnerable, have fun because that's what we find in music.
What are some sources of inspiration for your lyrics and storytelling?
We would say that it's a mix of personal experiences and things that happen around us. Sometimes we get very inspired by something that happened to a friend of ours or we just see a movie and write a full song about it. But most of the time it is about personal experiences and things we went through while growing up.
Who is an artist that you look up to more than others today?
We both are very big Taylor Swift fans and she is very inspirational when it comes to songwriting, and we look up to Lady Gaga a lot when it comes to sound. We are just big fans of pop music in general and there's so many artists that we look up to!
All time favorite record?
Jac : Under My Skin by Avril Lavigne. I felt like this record came out at the right time for me while growing up, and every song on this record hit me in a different way. Most of my lyrics reflect elements from this album.
Aure: Ray Of Light by Madonna. This album is so experimental and it covers so many topics. The things that impressed me the most was how electronic music was used with more organic instruments and it is one of the first records that got me into producing.
Tell us about your latest release and how it came about
"June" is actually the first song we wrote together as a duo. During lockdown we had so much time to stop and reflect on our lives and putting things into perspective. This song is very nostalgic and it's about past experiences from our teenage years and we were thinking what it would be like to live those days today.
You seem to be fusing several musical genres. What inspires your sound?
Au: I think it is down to different music that we were listening to while growing up. Jac was mainly listening to pop/punk/emo music and I was obsessed with pop/electro-pop and I think this mix works perfect for neontown.
What excites you the most about what you do?
Our favourite part is when songs start coming to life. We just love writing, producing and singing and every time we write and record a song it's such a great feeling. We can't wait to start playing live shows as well. We have not really got the chance yet, since we started releasing music during COVID lockdowns but we can't wait to bring our music on stage!
Where do you see yourself in 5 years?
Hopefully touring around the world and releasing album after album. We have big plans and we are ready to work as hard as possible to achieve them.
Your style is very original and elaborate. How do you take care of your aesthetics?
We are quite visual with our music. Every time we write a song we think straight away about the music video and how we want it to look like. Our looks are quite simple because we want to stay as relatable as possible, but we have some very cool stuff for the future that will definitely require a more edgy look.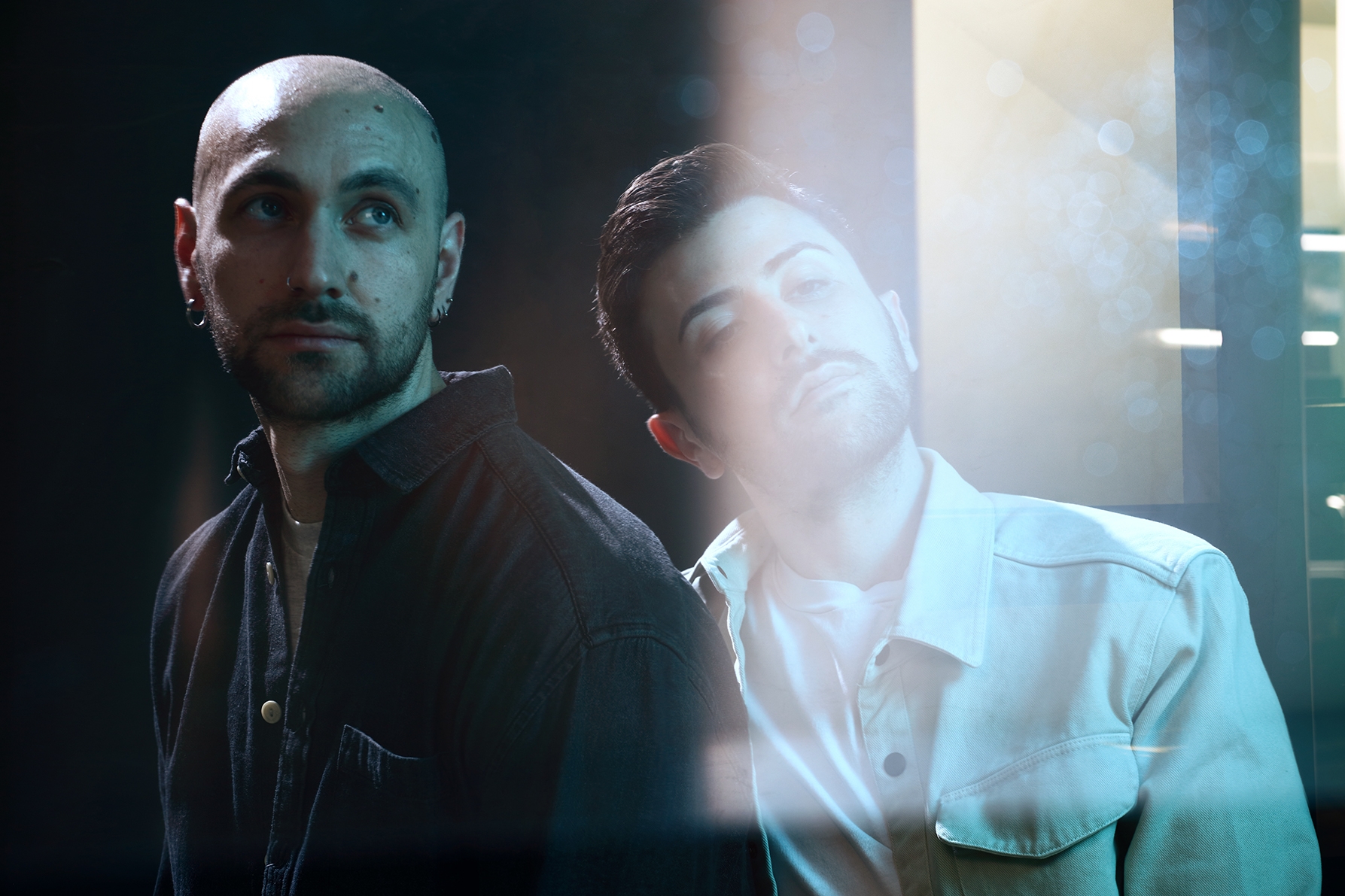 What was the most daunting moment in your career so far?
I feel like because we only just started out (it has been a year but we did not actually have the time to go and play music anywhere) we have not experienced that yet, we have not had any daunting moments so far. Nothing in particular I can remember as daunting.
What is the best advice you've ever gotten?
The best advice we've gotten was to always stay focused and true to ourselves, keep working hard and to always have fun doing what we do.
Where do you think the next game changer will be in the music industry and entertainment scene?
Us taking over the world LOL. I don't know how to answer that question, I would have to think about it!