A lot of self-reflection and introspection came to Shiadanni in order to make this EP. In November 2019, Shiadanni moved away from the city and surrounded herself with nature and silence to try to find peace. Her plans of being an artist had changed but using this time of self-reflection she decided she would make music for herself. Shortly after moving away, the pandemic hit and she was forced to live with her thoughts every day which helped her analyze her life.
Through music, she was able to talk to her younger self and empower her. Eventually, she was able to produce enough music to release 3 full studio albums and narrow down six powerful tracks for "Facing The Mirror." Shiadanni has showcased her inner strength while creating the luminary cool and dynamic sound that she's known for, leaving listeners ready for what's next. 
Your track Latin Renaissance suggests you believe the Latin scene is at its highest point. What do you think makes Latin music special?

The words "Latin Renaissance" have come from another context actually. Most of the songwriting I do is always created from an introspective point of view. When I mentioned the phrase "Latin renaissance," I was thinking about myself in connection with the hurt lineage of women who didn't have the opportunity to explore their freedom and find the bliss in doing what they loved. If you ever see me exploring this concept surrounding my Latin background, it's because I am always reflecting on the real world, my roots, and my family. In this case, "Latin Renaissance" reflects healing, a transformation, thriving in your own story and pain to create something profound with it.
There are elements of self-reflection and introspection in your music. What's the message of your latest tracks?

I never intended to share a message in my music. To be honest, my songs are a reflection of my spiritual journey which is never linear or clear. My latest songs are a collection of inner confessions that explore the different sides of me. I try to find power in the darkness instead of letting it consume me. I try to accept who I am and be there for myself as much as I can. My goal musically and lyrically is to explore myself as much as I can and make as much beautiful art that I'm proud of in the process.
How did you come up with the idea of the title "Facing the Mirror?"
It came naturally to me since I have had this obsession with mirrors and frames for a long time. I realized all the latest music I was making had this ethereal, profound, personal exploration sound that transports you to the right questions.
I have a huge antique mirror in my music studio and I'm always getting lost in it while I work. I would look at this mirror and get lost in the music and think about the possible music videos. It helped me see every creative idea I could possibly explore. In a way, the title "Facing the Mirror" was always in front of me. All I needed to do was look for it.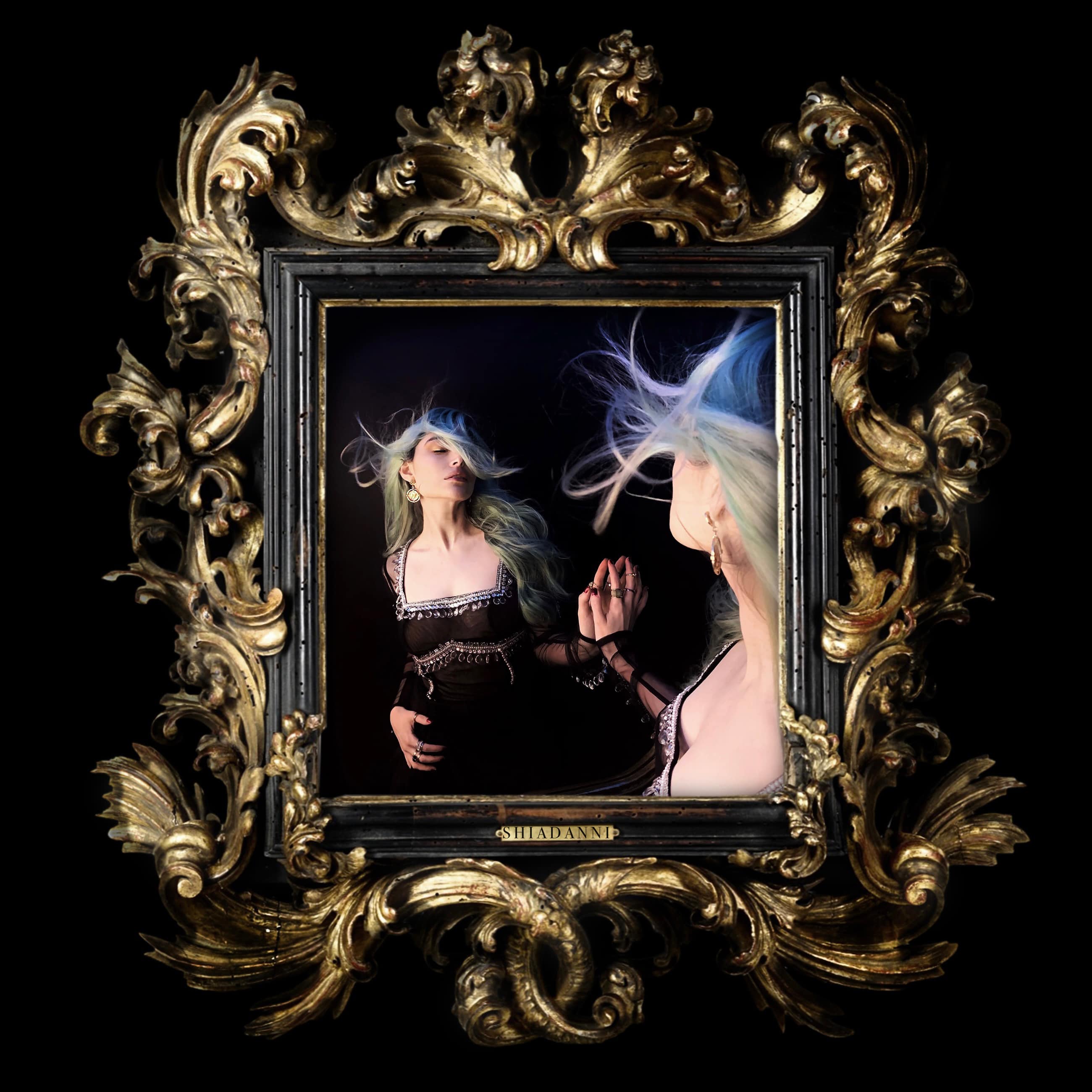 What inspires you the most in your daily life?

Honestly, the little things. I am learning to live life and be present, not just exist. I have always lived in survival mode since I was young, so I am inspired by things that make me happy. Something as simple as my cat, my morning coffee, having a sense of humor to face the day, enjoying a childhood movie, or finding the moments of creativity to express what I'm thinking.
What's the most prolific environment for your creativity?

It would have to be my home. I live 40 mins from the city so I am surrounded by snow with the river just in front. There's nothing here except you, your thoughts, and slow Wi-Fi. This is always the most amazing time of year and it's great if you're producing music.
What would you say is the main message of your music ultimately?

To find yourself, you must get to know yourself. To treat yourself well, do what makes your heart burn. Do what you love and what you believe in as opposed to what's popular. The message I want to get across is to always be a voice, not an echo.
Favorite track on the record and why?
I would say my favorite track is "Latin Renaissance." This song is very special to me for many reasons but mostly because it represents me so well. I'm truly addicted to its sound. Also, there is a hidden secret Spanish message throughout it, which some fans have discovered already. I love that! It's something that I created to heal personally and gives a feeling like a king — very lush, dark energy, and luxurious taste. The fact that people are seeing this point of view is so magical.
Tell us about your next single "Stellar" and the inspiration behind it.

"Stellar" was a fun song to explore. It's about feeling invincible and being magnetic by simply being yourself. It's also about being aware and proud of who you truly are. Most of my songs are a window into who I am. I try to find some sort of understanding. "Stellar" actually came from an intense lucid dream. I'm not sure if you've had that experience, but it's an indescribable rush. You feel the excitement of realizing that you're dreaming but are in total control. I had the opportunity to create a music video while dreaming, and it was unbelievable. I wish I could create everything in a dream. I'll have to settle for what I can actually put together at this moment or for something that can represent the same essence I experience in my head while dreaming.

What can fans expect next from you?
More madness transformed into art.