Photographer: Autumn Johnson
Morgan Bosman walks a delicate, appealing line between disco-driven dance tracks driven by lo-fi hip-hop beats, topped by an R&B vocal lean. Having just released her new single, "MMF (missed my flight)," this inclination shines front and center. 
"This track was really fun. It felt goood to get it out there – it has more of a 90's R&B feel compared to the rest of my music." Produced by Bosman's longterm collaborator, Kadence Pat, this track "is really fun and really sensual," and can be compared to "Vibin' on Replay," a "disco summer track," co-produced by Pat.  
"If you listen to MMF, you definitely hear a different part of me – the sensual, sexual side. Expressing myself – it's all about love. This release is the first along that line of expression and sensuality.
Expressing that side of myself is very comfortable for me. It feels so good. There's so much shaming, and it's really okay and healthy to explore that part of yourself. A lot of people don't talk about it, and a lot of people do, but it's a really taboo thing when it shouldn't be. People who've been listening to my music have found that to be a treat, a different side."
This individualism is evidenced by her carefree social media presence, and a willingness to always try new artistic endeavors, Bosman "started jumping into playing flute more in quarantine. I've played since I was 9 but took a break on it, I picked it back up in quarantine and i'm learning some new tunes and flute covers. You can thank the pandemic for that one."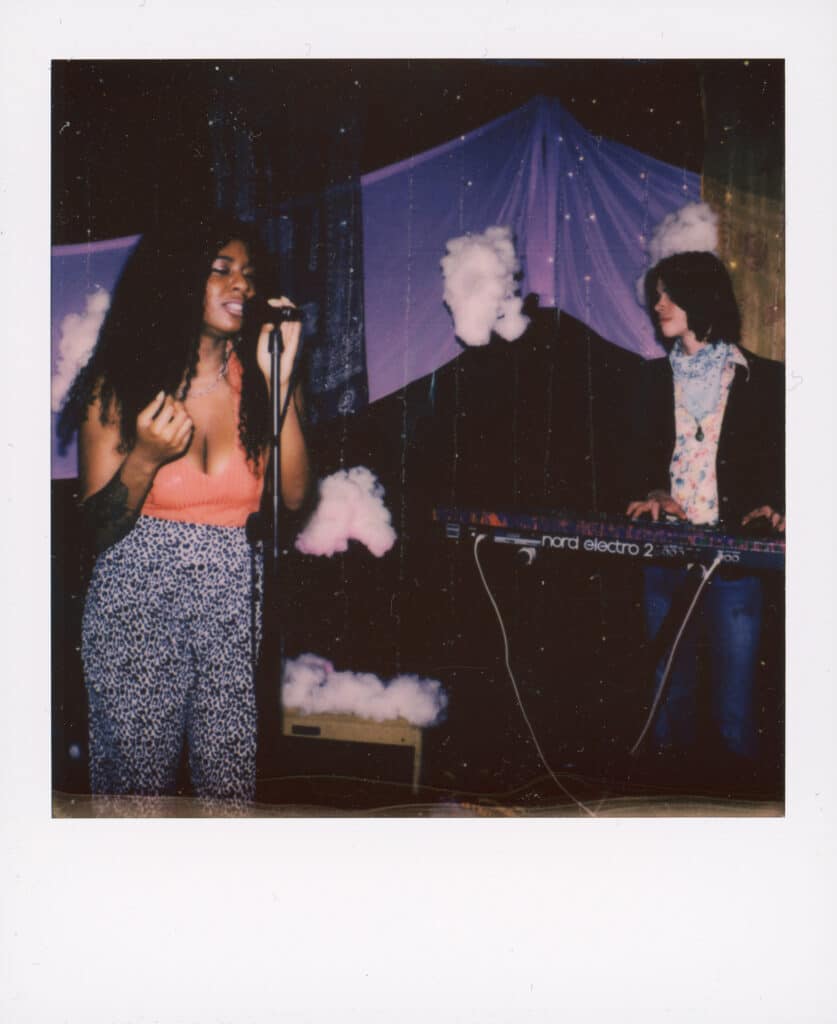 "Mainly the pandemic has ended up positive for me. Everyone was trying to figure out what to do with that extra time, which can be shocking or draining for mental health. I quarantined in a creative house in St. Louis called Tiny Town. My partner and friends lived there. I flew in for a gig and then the whole world shut down.
My parents live there too, so it ended up working out – I got to live in this creative community. We played music, did yoga together, cooked meals, processed things together. It was a house of about 6 of us for that couple months. It was like a family. There were two studios in the house – there was always music, someone playing or making it.
We worked out together – it was a much better environment than being alone in Nashville. We all lived there and then moved to Atlanta – my romantic partner is also my creative partner – he does a lot of film stuff, and we live with another creative partner who does production and other things."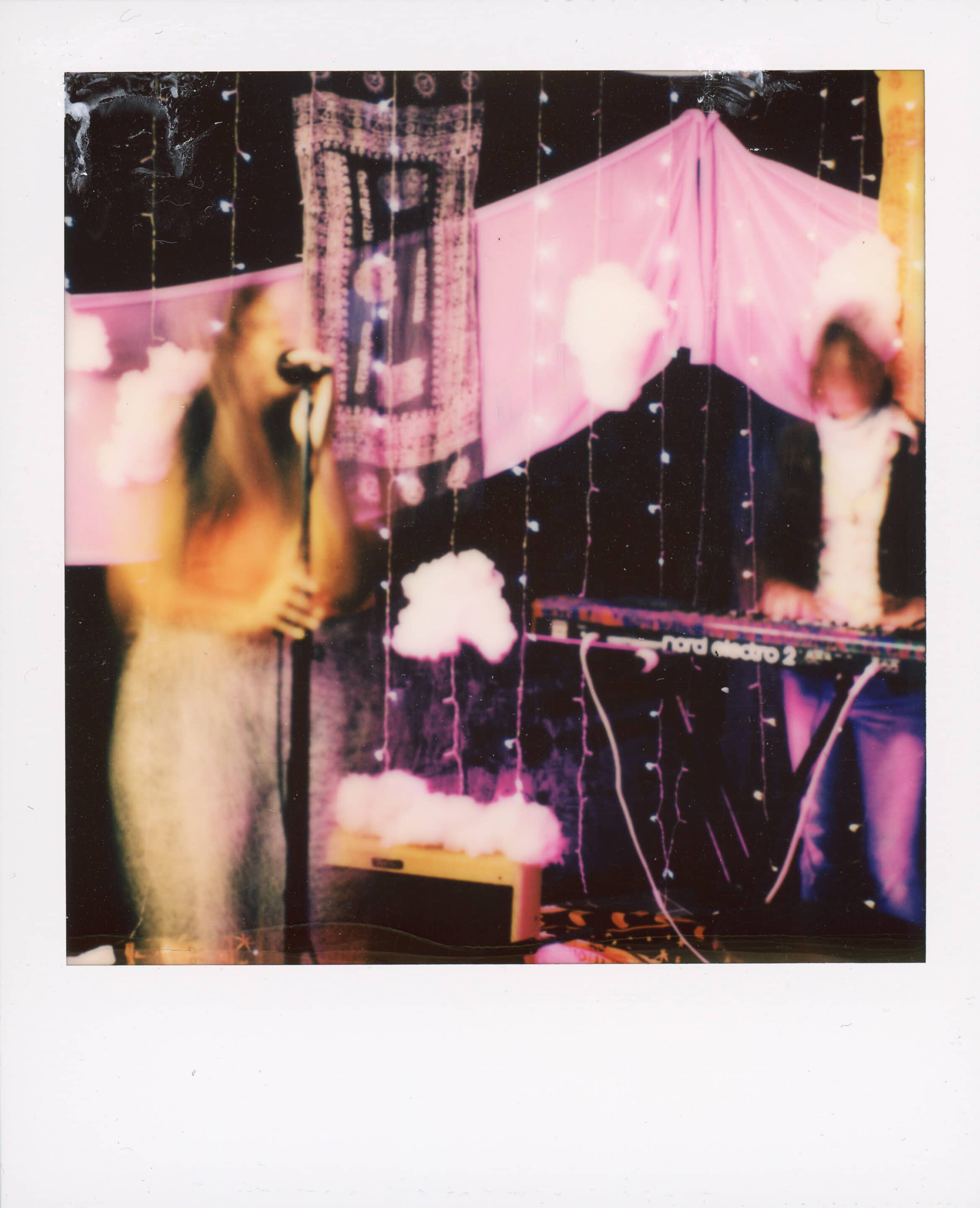 A disco queen at heart, Bosman is "heavily influenced by 80's fashion and music. If I could travel to any decade that would be it." She is also inspired by "expression, and allowing yourself to be your fullest self. That's something that I try to make known in everything I do – self love and self expression. Finding healthy ways to find peace in your life."
On the theme of self-actualization and care, Bosman tries "to allow myself forgiveness. Allow time for myself. I'm not always great at it, it's a lifelong thing, but I try to live that way and help other people live that way. I did a commercial campaign with Birchbox, and one of their main missions is being your own champion – encouraging yourself on the days you really don't feel like it. I'm constantly striving to find beauty all around myself."
The artists who influence her the most – Ari Lennox, Alicia Keys, HER – all have one thing in common. "It's how they make you feel. Their art gives you an emotion, gives you a memory. That's what inspires me, I want to give that feeling to other people."
"What makes me – or any impactful artist – stand out, is the connection. The story. It's all about the feeling, what they talk about and what they do. When you listen to my music or come to a show, you're gonna feel really good."
Her inspiration also lies in collaboration – "I love working with other producers and songwriters. It creates a unique experience – someone will have an idea you never would have had on your own, and you get to contribute too, and it's really a magical thing."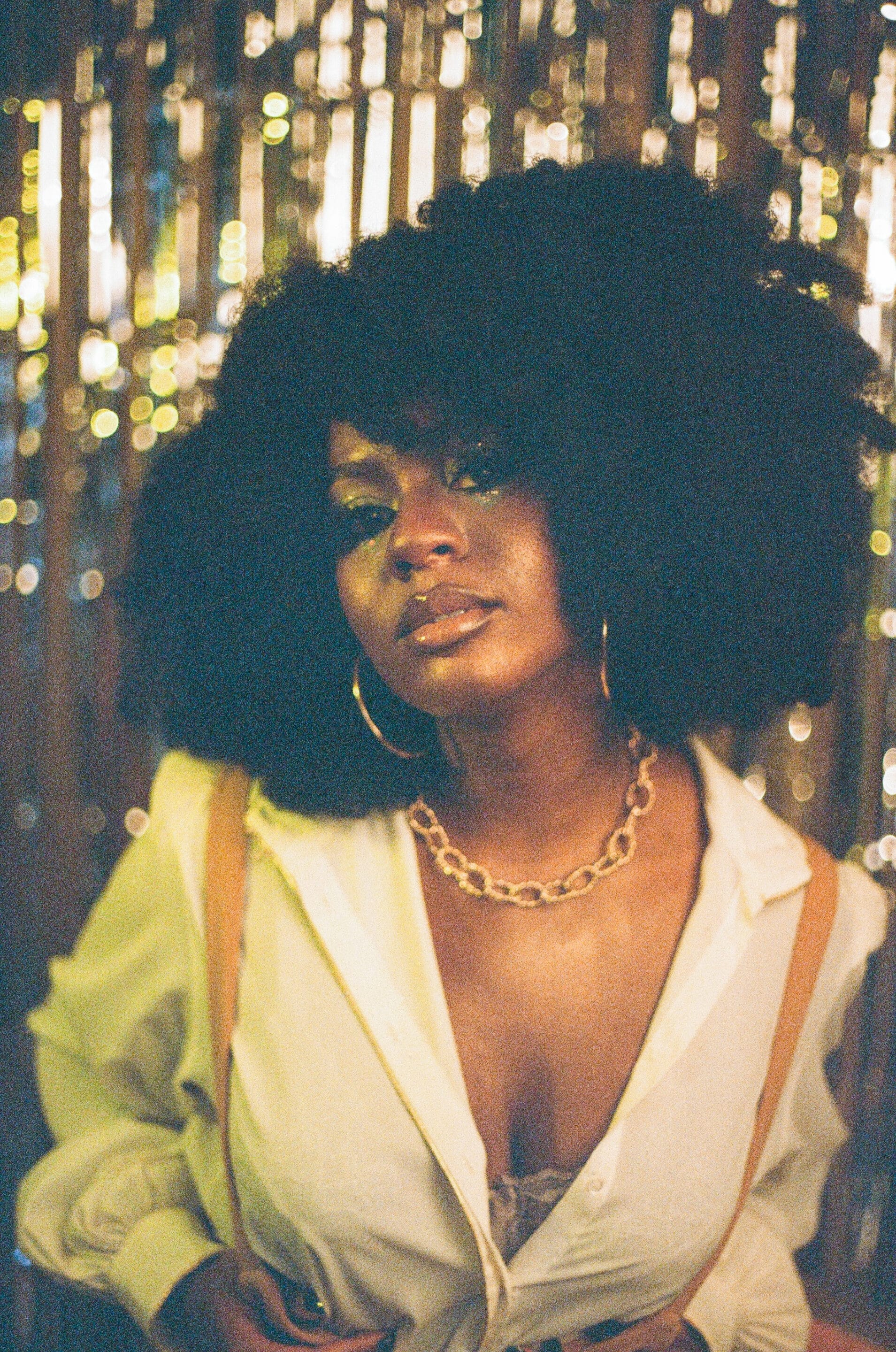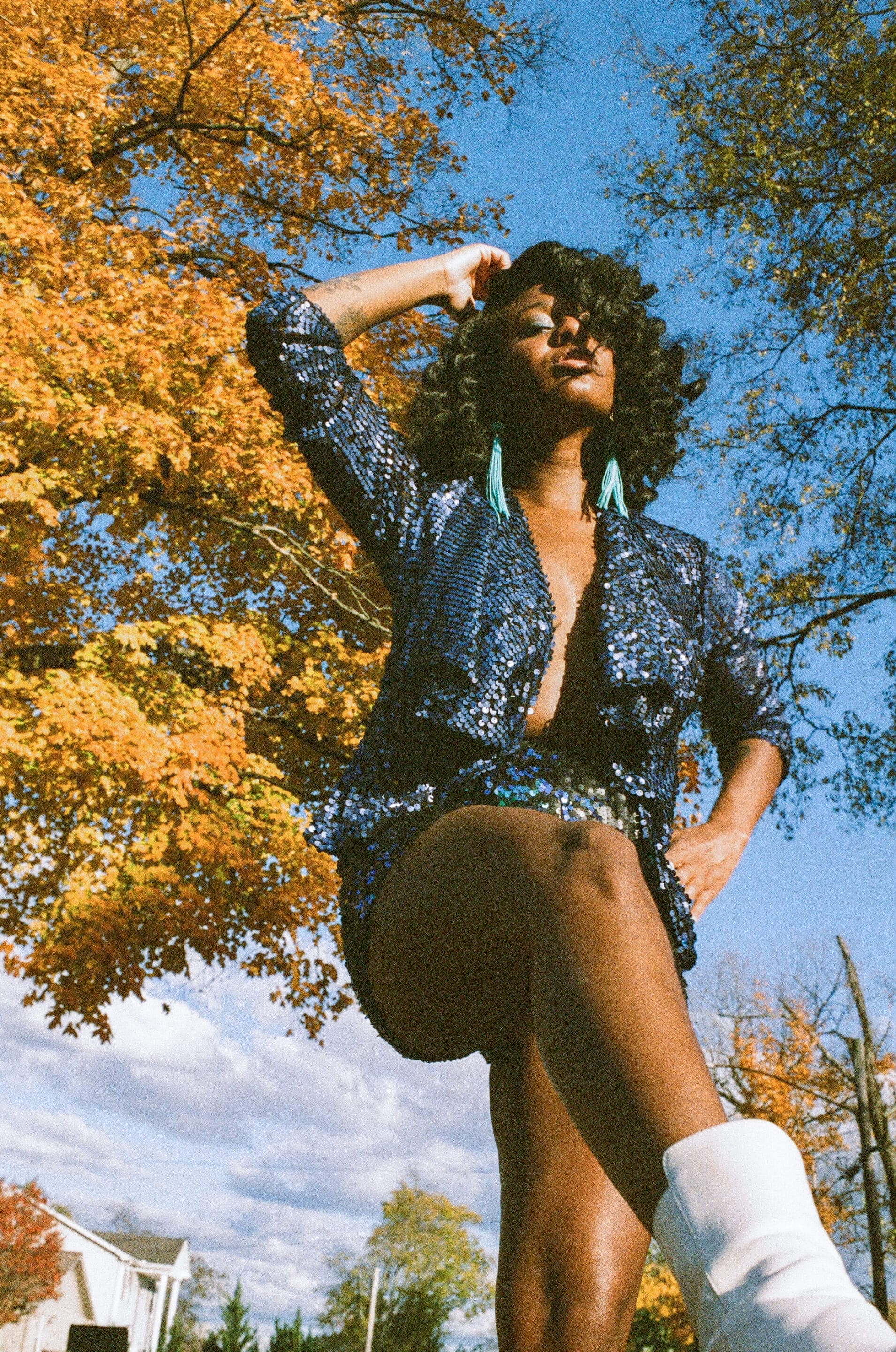 "I want to inspire others through art. Some of that might be music – it's all connected. Being able to collaborate with all of the different artists and producers I really want to. I want to be in a position to do everything that inspires me and not have to worry about the other things that take focus away from what I love to do. If I speak and I do, it'll be done. It's all about manifesting."
Her other passions connect to this sense of care and inspiration. "I'm a mental health advocate. I can't stress enough how important it is to take care of you. You can't take care of anyone else when you can't take care of you. Especially for creatives – it's really hard to balance everything.
You're working a full time job, you're gigging, you're auditioning. You get very little sleep multiple days in a row. You're trying to take care of you but also do things that make your dreams possible. I want to highlight resources that artists need within the community. 
TherapyForBlackGirls.com database is a resource for black women who would feel most comfortable with a black, female therapist. In general, there are many therapists and organizations that offer a sliding scale option where you can pay a rate based on your income whether you have insurance or not. Also, a lot of jobs offer EAP where you can have a few therapy sessions at no charge to you."
Her music is exciting, danceable, sensual, and sweet. What else could you need? Go give a listen to her new single and let your freak out a little!