Photography by Caitlin Notey
After releasing queer, WLW (women-loving-women) music for the better part of a decade, and accolades from Teen Vogue, MTV, Billboard, NPR, Bust, and more, artist Maddie Ross found herself in her very first writing session since being single and out of the closet.
Ross was hesitant to delve back into session writing since her entire previous body of work was co-written with and produced by her former partner. Luckily, one of Ross's closest friends also happens to be mega-talented producer/bassist/guitarist Brian Robert Jones (of Vampire Weekend, Gwen Stefani). 
Is there a specific aspect of making music?
I love performing. I grew up with a large extended family with a lot of musicians in it. My weekends were filled with family gatherings where everyone would break out their instruments after dinner and play late into the night. When I started playing guitar and writing songs as a teenager, a big part of the process was playing new songs I was working on for everyone around the dinner table. I would rush to finish them before the weekend so I could have something new to play.
This love for sharing my art has stayed with me, and often when I'm writing a song I'm excited to finish it so that I can play it for other people. I love the anticipation of having a song that's nearly finished and knowing I will have something to sing soon, even if just for myself. Singing physically feels very cathartic, and it helps me work through emotions long after I've written them down.
Who are your all time musical icons?
Alanis Morissette, Gwen Stefani, Tegan & Sara and Selena all come to mind when I think of formative artists in my own musical life, as well as massive icons whose influence has shaped music.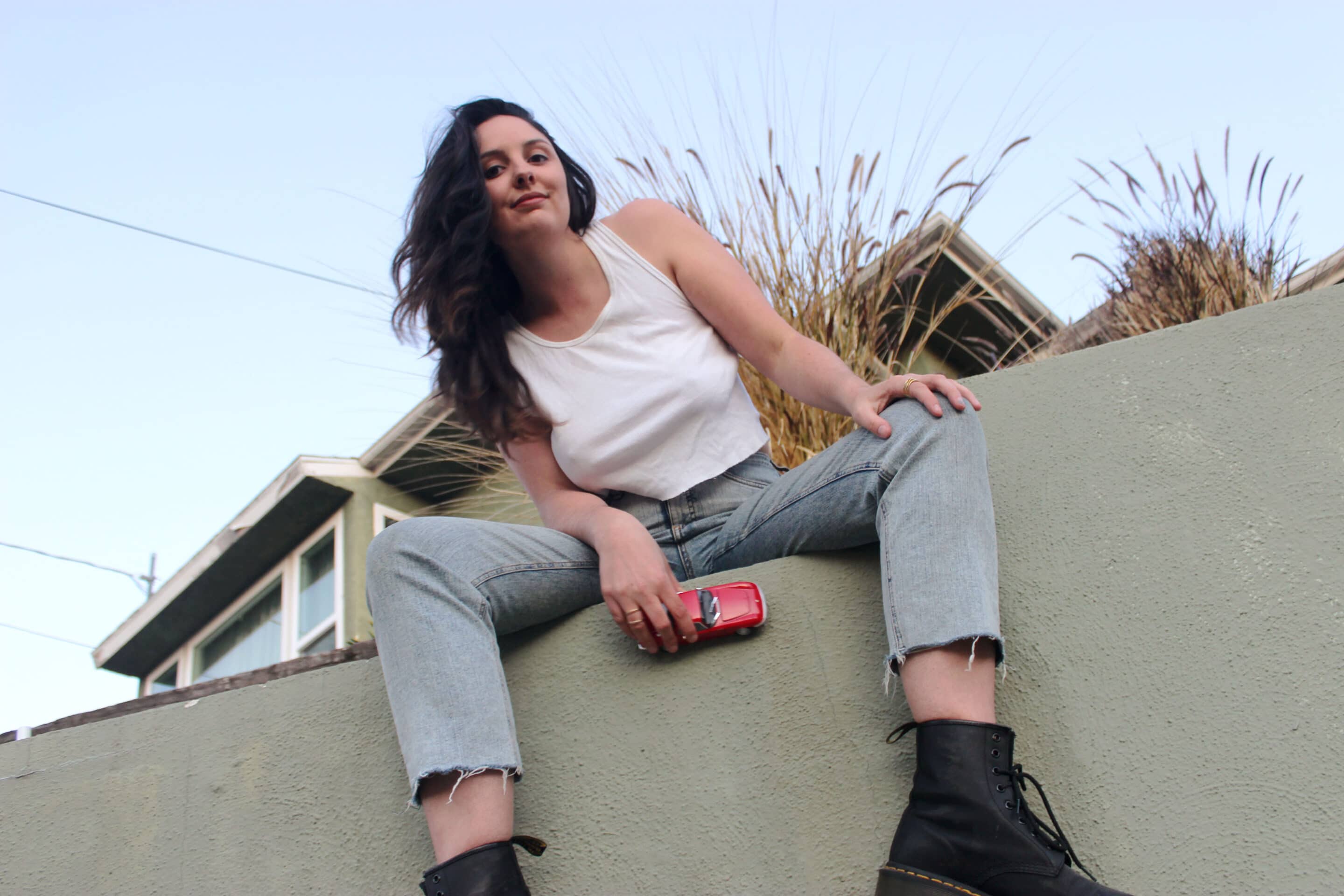 What is something else you are passionate about besides music?
A couple years ago I decided to try ceramics. I think I saw a video and just thought it looked fun to stick my hands in clay. It has become a really fun outlet. Pottery takes a lot of setting up and cleaning up, as well as a lot of instruction to learn wheel throwing, so it took a while before I actually entered a meditative state with it.
A few weeks ago I went to the studio late at night, put on a playlist of new music I'd been meaning to listen to, and just experimented with throwing the clay. My brain went into that altered state where your whole body is tingling and time starts bending and you feel so present and joyful. I previously had never accessed that mental space through anything outside of singing or writing music, or maybe occasionally during exercise or cooking. Art feeds itself, and I get lots of new song ideas while I am working with clay. I think it's valuable for an artist to always keep exploring new mediums outside of their primary craft.
Tell us about your latest release and how it came about
I went into the studio with my close friend Brian (Brian Robert Jones of Vampire Weekend) for a writing session. I had just gone through a really difficult breakup and came in with a lot of potential song ideas for us to work on. We started one of them, but it wasn't really clicking. Then I asked him if we could try making something from scratch. I showed him a few inspiration tracks. Brian made a beat and then played this very cool, spacious, upbeat guitar riff. I loved it and immediately started singing melodies and writing lyrics. It came out of me so easily — it felt like it was waiting to be written.
I was experiencing my first crush on somebody new in a long time and was spilling with excitement about it. We ended up making something poppy, danceable, positive and sexy, when I had expected us to be writing a heavy breakup song. I'm super glad that it was one of the first songs I finished and that it's the first one out in this new era of songs. I'm a very optimistic person generally, and while I plan to put out some of the heavier songs where I am working through the pain of heartbreak, I'm glad to show everyone that the fun, happy side of myself remains intact.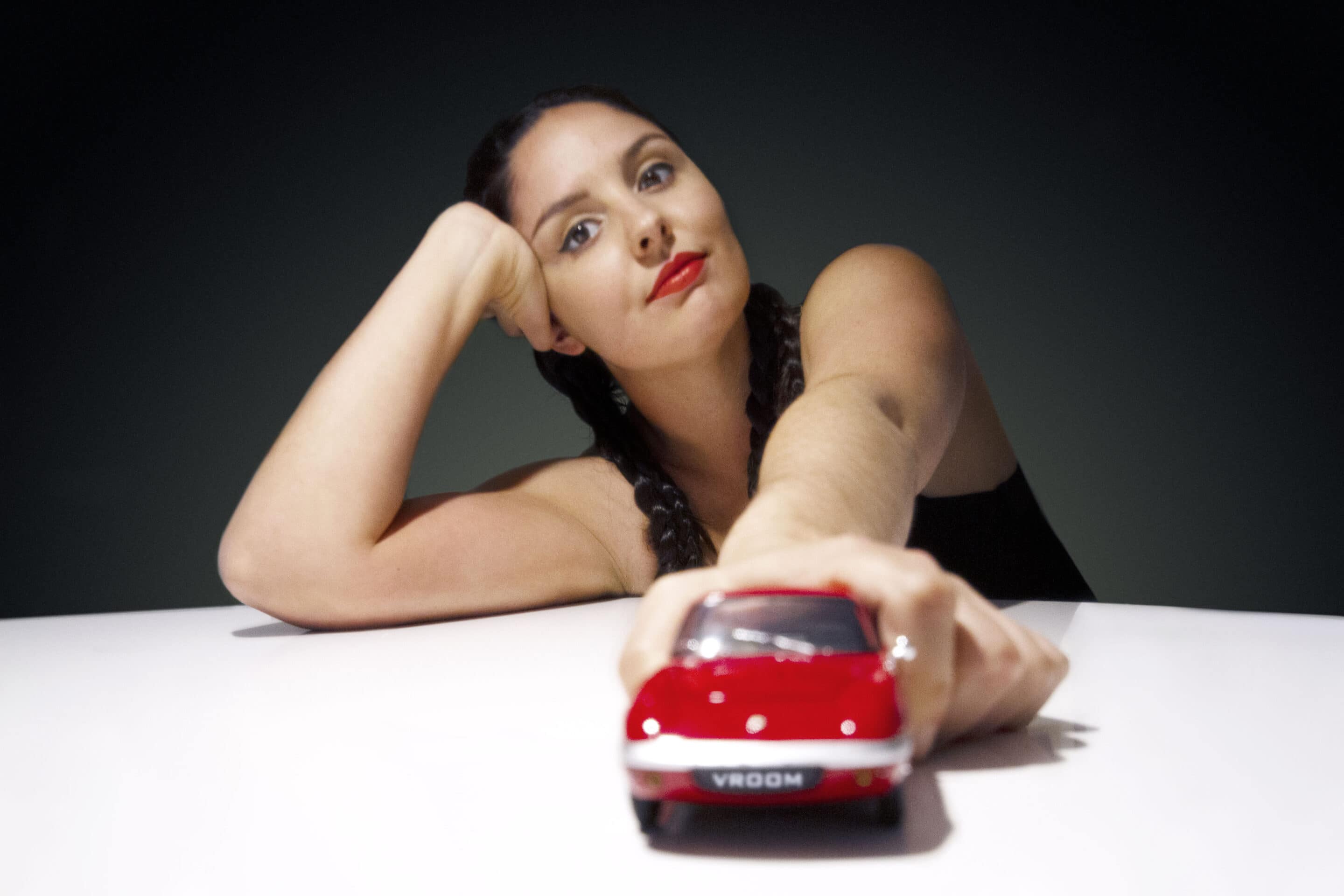 Do you have any peculiar pre or post show rituals?
I do every embarrassing vocal warm ups in the book. Touring helped me deal with the embarrassment of doing a warmup titled "Breaking Points' ' at full volume with people around. The rest of the band just avoids me and pretends they don't know me.
What's the future looking like for you?
Tons of new music, a million puppies and dogs, live shows, and a self-driving car equipped with a full spa and margaritas on tap.
Who inspires your style and aesthetics?
Boy Meets World
Tell us about the moment in your life you felt the most proud of
I've always been super transparent about my coming out experience. There was certainly a journey that occurred between the time when I discovered my lesbian identity and when I eventually found genuine pride in being queer. I talk about it in interviews, on podcasts, on stage, and to anybody who asks. I discovered a lot of joy and acceptance in being queer through releasing music, so my fans have always been included in that journey. Hands down the most rewarding moments of my entire life are when people reach out to me to say that my podcast has helped them, my songs have helped them, or my story has helped them take a step towards pride and self love.
What is your advice for aspiring artists that want to achieve what you achieved?
Be brave! Get started! Nothing is permanent. Putting stuff out in the world is a huge mental hurdle, and it's so important to fight perfectionism and let the world hear/see/experience your art. Plus, if you hang onto it forever you will rob your supporters of the joy of experiencing it, and you would be so pissed if your favorites had done that to you!