Photography by Lissyelle Laricchia
NYC duo CLAVVS are gearing up to release their new album O in July, highlighted by their recent single "Stay Forever." It's a dreamy indie dance track in the vein of DRAMA, Cannons, and Elder Island.
When Amber Renee and Graham Marsh started CLAVVS, they had a singular goal in mind– to make catchy songs that challenged the status quo. And while that ethos remains at the heart of all they make, their long-anticipated sophomore album O, out July 29th, finds the duo getting playful and even more personal. Embracing movement, joy and self-acceptance in their emotionally complex, dance-tinged alt pop, O is an invitation to dance through the hard times.
"We started the band shortly after we met and became friends in 2013. We were both interested in using the form of pop music to say subversive things. We've evolved quite a bit since then, but we're still making pop songs. Now they're just more about our inner world than the outer world." The duo reveals
The entire album O straddles the line between joy and catharsis, exploring the way the duo folds into one another. The album is designed to circle back into itself, like an ouroboros. This will also be the first release on CLAVVS' new label Turn to Wind Recordings, which was launched in 2020.
"I went back to the beginning of my story and I wrote songs about some of my hardest moments growing up," Renee goes on to say. "I processed a lot of old trauma by making dance songs for my past self. Healing is like this ever-evolving, never-ending, imperfect dance we're all doing all the time," she adds with a laugh. "And as soon as you think you're done, it just starts all over again!"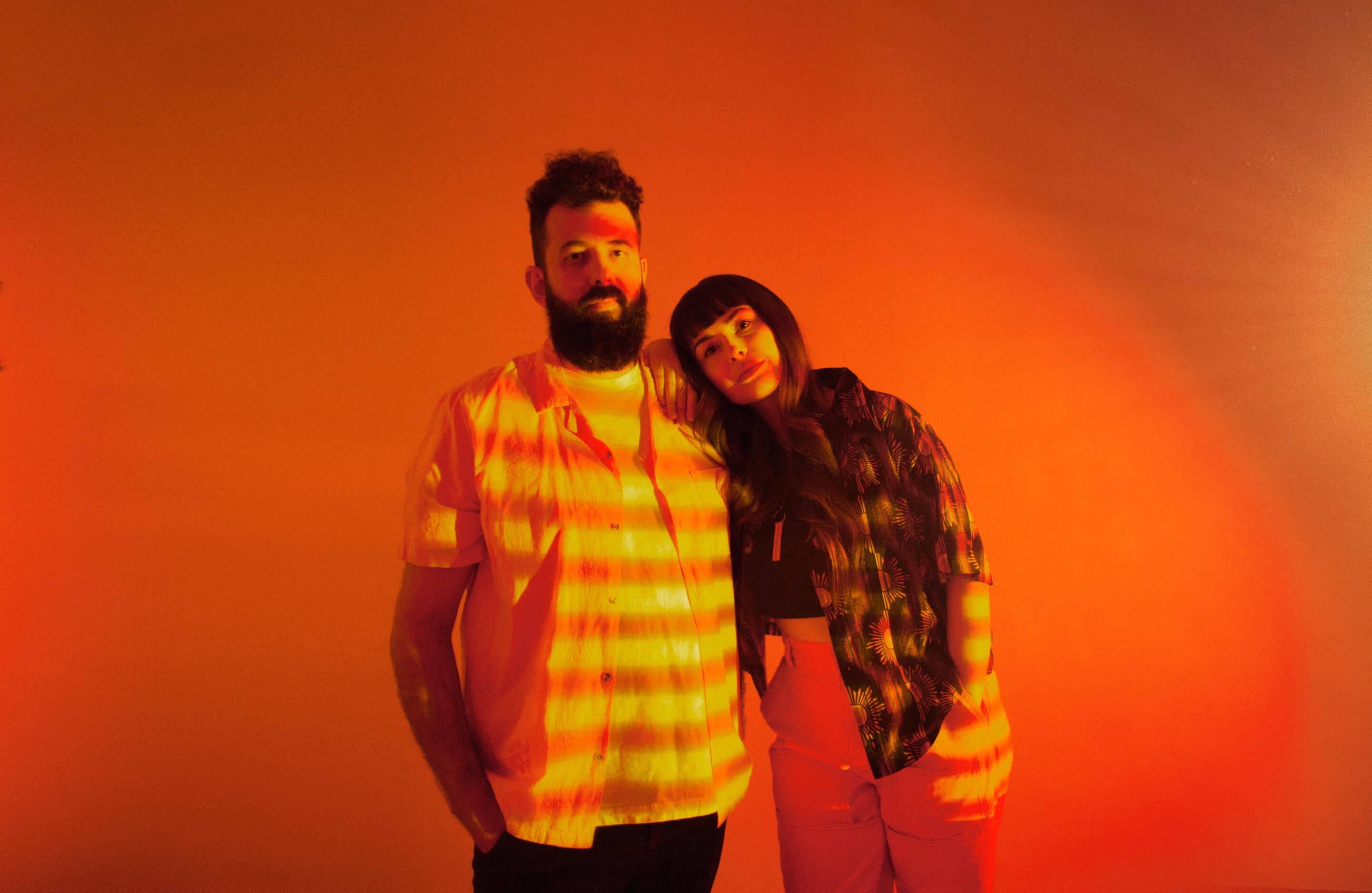 Who are some artists you admire these days?
Graham: I've been listening to a lot of Fela Kuti, William Onyeabor, and world music compilations.
What's the weirdest or most peculiar pre or post show rituals for you guys?
We have a special handshake we do right before we go on.
What inspires your looks and fits?
Amber: Recently I was joking that my aesthetic has become sleazy 90's guy a la Matthew Lillard in She's All That.
What is the achievement or moment in your career you are the most proud of and why?
CLAVVS: Achievements are great, but it's already so easy to feel unworthy or not good enough in this industry, so we try to measure our success in different ways. We're most proud of the songs we make and the way they connect with people.
What are your views on the current state of the music industry?
CLAVVS: We would reimagine it outside of capitalism. No more labels or gatekeepers. It would be accessible to anyone who wants to make music. The goal wouldn't be making money, it would be making the best art. As a result, the music would be so different, inevitably better. The voices who get heard would be much more representative of the world we live in. And the structure and content of songs would probably be different too. It's exciting to think about.