If you're a fan of Rufus Wainwright – and you should be! – then you will probably be aware of his stunning quarantine #RobeRecitals, an intimate acoustic series where Rufus graced the Internet with live renditions of new tunes from ninth studio LP and first new pop album since 2012, Unfollow The Rules alongside classic catalog favorites, surprising rarities, and beloved cover versions.
You should also be aware of the fact that Rufus' latest virtual landmark is premiering today and it's called Rufus Does Judy at Capitol Studios. TICKETS AVAILABLE NOW EXCLUSIVELY VIA VEEPS HERE
The 2x GRAMMY® Award-nominated singer-songwriter will perform his groundbreaking 2007 tribute to Judy Garland already showcased at Carnegie Hall backed by a four-piece band in front of a micro-audience comprised of 2x Academy Award-winning actress Renée Zellweger, winner of last year's "Best Actress" Oscar for her spectacular performance as Garland in 2019's.
"Well, this time I will only be accompanied by a four piece rather than a full orchestra. That is definitely going to make a difference because when you have such a small ensemble you can really convey these amazing songs in such a renewed and profound way.
It becomes a more jazz experience and less of a Broadway spectacle, dare I say. The element of intimacy combined with the magic that only a room like Capitol Studios can bring is going to create a wonderful atmosphere." Rufus told Mundane
Another crucial aspect you Rufus' aficionados should be made aware of is that this remarkable event will be commemorated with a limited edition t-shirt created for the occasion in partnership with Wainwright's longtime friend, legendary designer Michael Kors.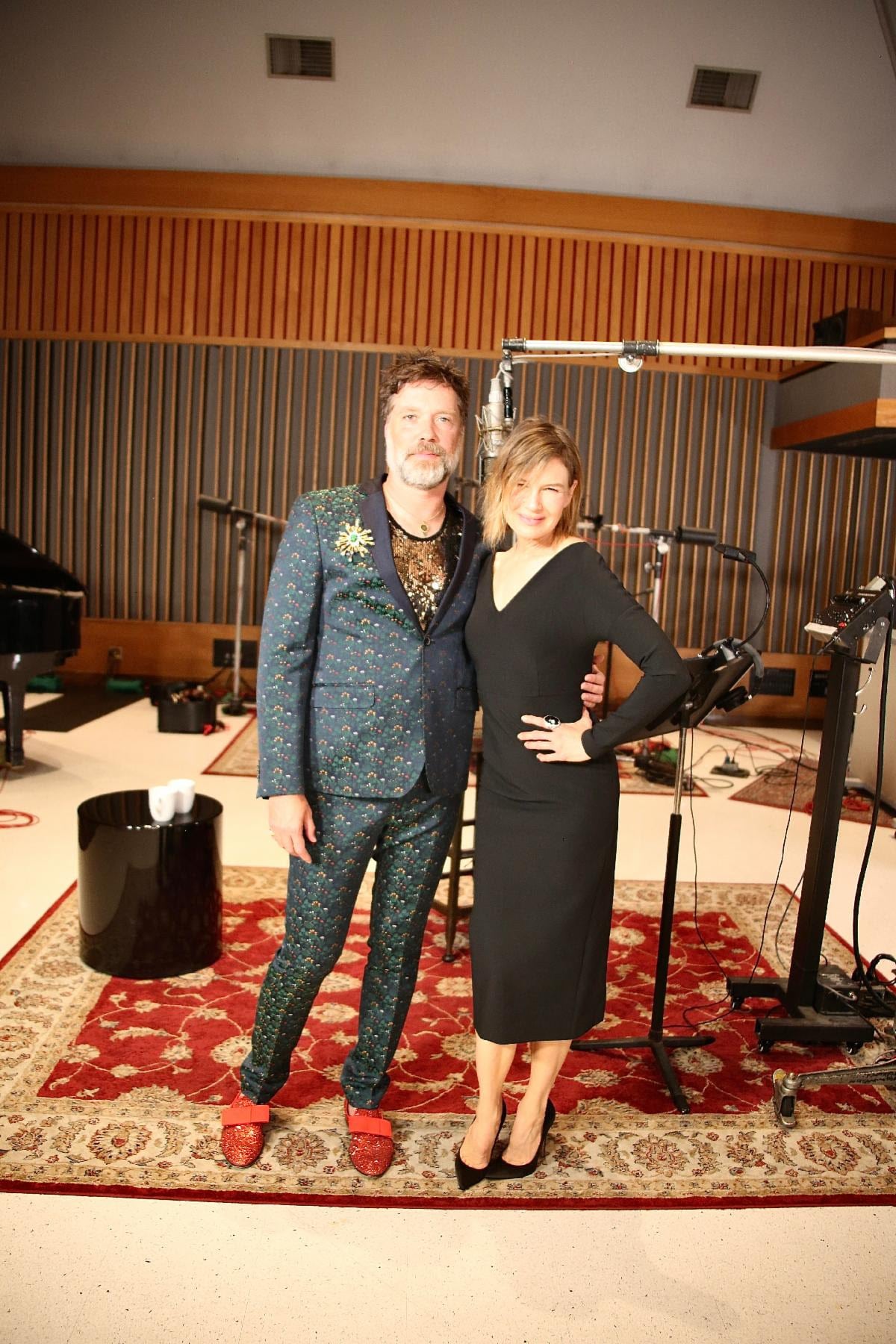 "Michael is a long time friend and fan now. Him and his mother and his wonderful husband have been to countless shows and while he's such a down to earth person I still sometimes need to pinch myself and remind myself that I'm friends with such a visionary artist and extremely successful businessman. It's breathtaking how he can be so accomplished and skilled while staying so kind and generous."
The t-shirts will be available via Rufus' Merch Store and in Michael Kors Collection stores nationwide, with all proceeds benefiting LGBT human rights organization OutRight Action International through June – Pride Month 2021 – or while supplies last.
The t-shirt marks the latest collaboration between Kors and Wainwright, whom earlier this month performed music for the blockbuster launch of Kors' 40th-anniversary collection for Fall/Winter 2021.
When we asked Rufus about his own view on fashion and aesthetics he simply replied:
"I wish I could be as smart as Patti Smith! She can wear a leather jacket and jeans and look totally stunning at any gala event. I do love aesthetics and the power they have for an artist and while I love fashion (and even looking at myself in the mirror sometimes haha) I strongly believe that the music MUST come first!"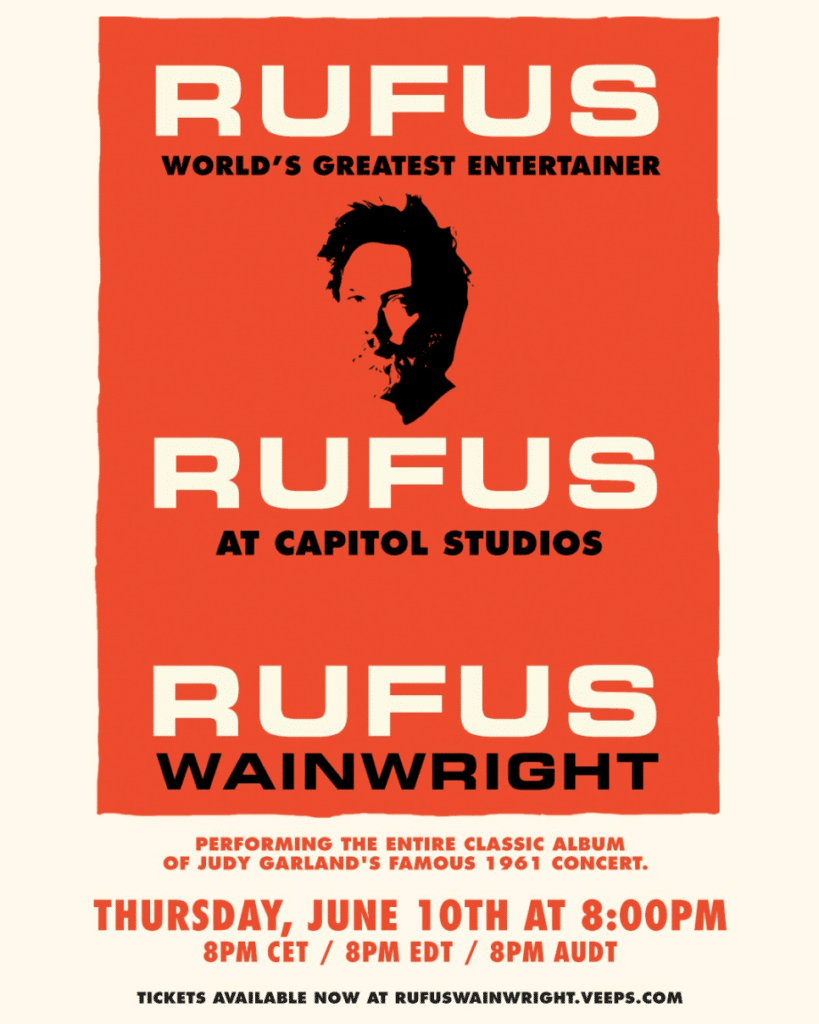 'Rufus Does Judy' is almost like a closing chapter of a whole era for him.
"To me it felt fitting to do the entire set again as the dazzling finale of my Rufus-Retro-Wainwright-Spective and hopefully the beginning of the finale of this global pandemic. Once again, these songs revealed their healing power." Reveals Rufus
"After years of struggling and experimenting to find my place in this industry and scene, I finally realized that the tables have turned. I now am fully aware of the fact that I have a very unique and rather pristine catalogue and any new listener that comes across my music now is going to face an avalanche of different creative avenues I've approached in my career that they can succumb to.
"You can really get lost in all of what I have to offer now."
We would go ahead and start getting lost, if we may proffer a suggestion…