Photo credit: Sara Laufer
Moon Kissed is a collective powerhouse. Band members Leah, Emily and Khaya met a party on the lower east side in NYC and kicked it immediately. Together they create a vortex of safety that can be physically and emotionally experienced through the joy of pure freedom, where it's ok to be weird — in fact, it's encouraged.
Expression within the container of Moon Kissed culture looks like bravery, joy, body love, happy tears (and all kinds of tears/release) and full-body chills.
Today, they release their new single and video, "Clubbing In Your Bedroom," which embodies all of that energy that they are known for at their live shows, even from quarantine.
The song was written and produced by Khaya Cohen and Emily Sgouros after a late night of clubbing in Emily's bedroom. It was mixed and mastered by Justin Van Der Volgen and the music video was edited by Leah Scarpati. On the song itself, Khaya says:
"'Clubbing In Your Bedroom," is an invitation to get dressed up for no one and nothing and to move your body in order to heal. The song was written in an attempt for salvation and levity amidst pandemic despair.
We miss playing live, we miss our friends, we miss touch. But, "Clubbing In Your Bedroom" celebrates the fact that we still have the power and ability to let it all go, even for just one song, and we can and should dance in our bedrooms and be free for a brief moment in time."
With "Clubbing In Your Bedroom," Moon Kissed acts as a permission slip to feel free in your body and soul even within the confines of the world today. At their core, this band is a magnet for self-expression without hesitation.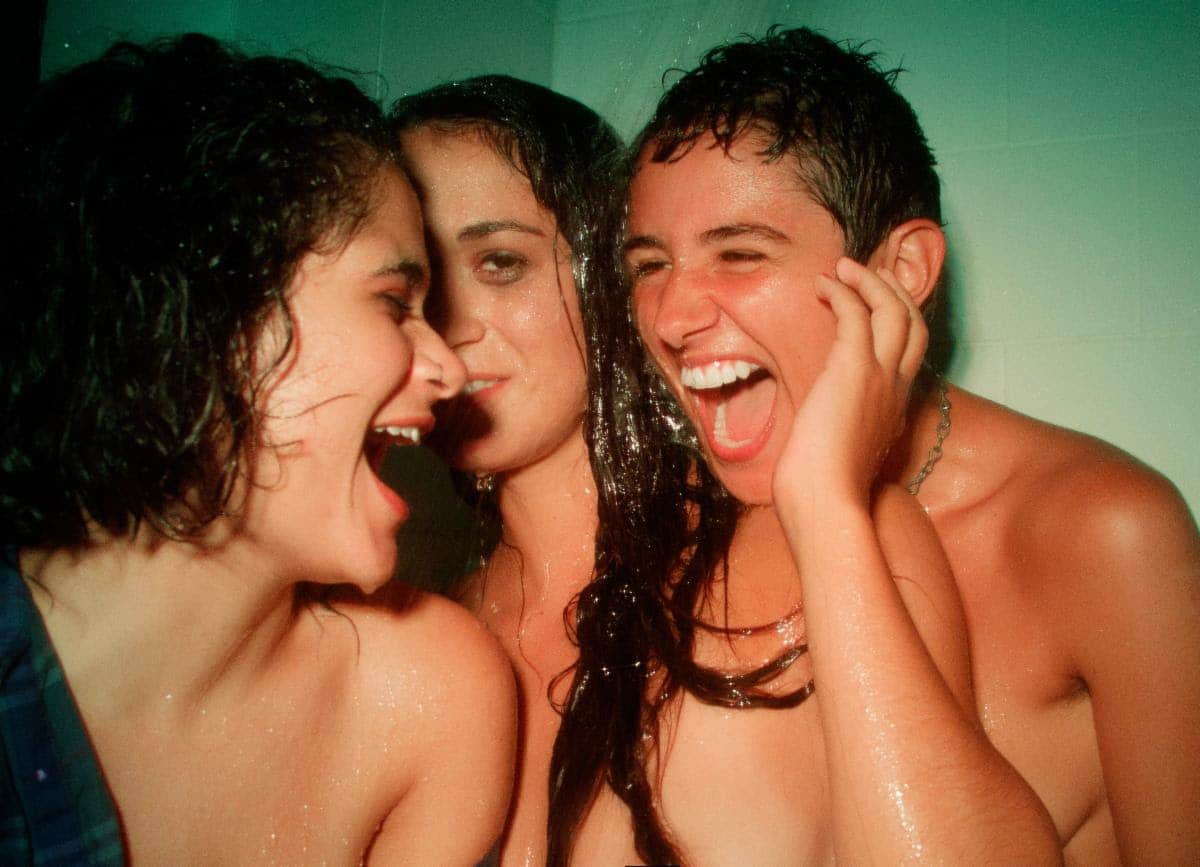 Fitst off, we wanna know more about "Clubbing in the bedroom" and how it came about!
K: The concept came after a night Emily and I got trashed and blasted music and danced all night in her bedroom. Then on a rainy day I was feeling really sad and scared and went over to her apartment, and when I'm in those anxious states writing really soothes me. So Emily and I started writing the song about the night we clubbed in her bedroom.
E: During quarantine, I facetimed my friend Sam a lot and she was always telling me about her routine of having a dance party, alone in her bedroom. So, I decided to make an epic playlist entitled "i'm in a trance and I want to dance," and try it out. Literally, saved me from so many sad nights.
I always thought about dancing as a social thing, but I didn't realize how much of a release it is, even when you are all alone! So when Khaya came over, it felt like a night out and I was like, why shouldn't we have an insane club night in my bedroom.
What's the best part of being part of the same creative and artist project?
K. I love "the zone." I like that you can go into a vortex and come out hours later with a little nugget of truth. Even if the subject matter is painful, the process is exhilarating and freeing. I also love that art introduces you to people and brings you places. I'd say 99% of my friends were made through collaboration or admiration of art, and the only reason I've travelled anywhere on my own is for music!
L. I feel most connected to the storytelling aspect, either through lyrics, melody, or melodic rhythm. When it's good, it feels like the best aspects of a really good conversation but without all the verbal limitations.
E. Definitely the vortex that is entered. I love entering that space alone, but it's so insane with other people. It's like you are having some kind of secret conversation in a different dimension.
Who are your all time musical icons?
K: Too many. In high school it was Aretha Franklin and Ella Fitzgerald, in college it was the Killers the Strokes and the Yeah Yeah Yeahs, now it's anyone ranging from Björk to Sylvan Esso to James Blake to SZA.
L: Dinah Washington, Earl Sweatshirt, Bob Dylan, and Max Roach.
E: Evelyn Glennie was my first role model. I grew up on Long Island so I always listened to pop punk, specifically Taking Back Sunday. My writing is definitely really inspired by impressionist composers. In love with every record created by Ella Fitzgerald and Louis Armstrong. Yeah Yeah Yeahs, Baths, and Aphex Twin are also my favorites. Skrillex…..yes.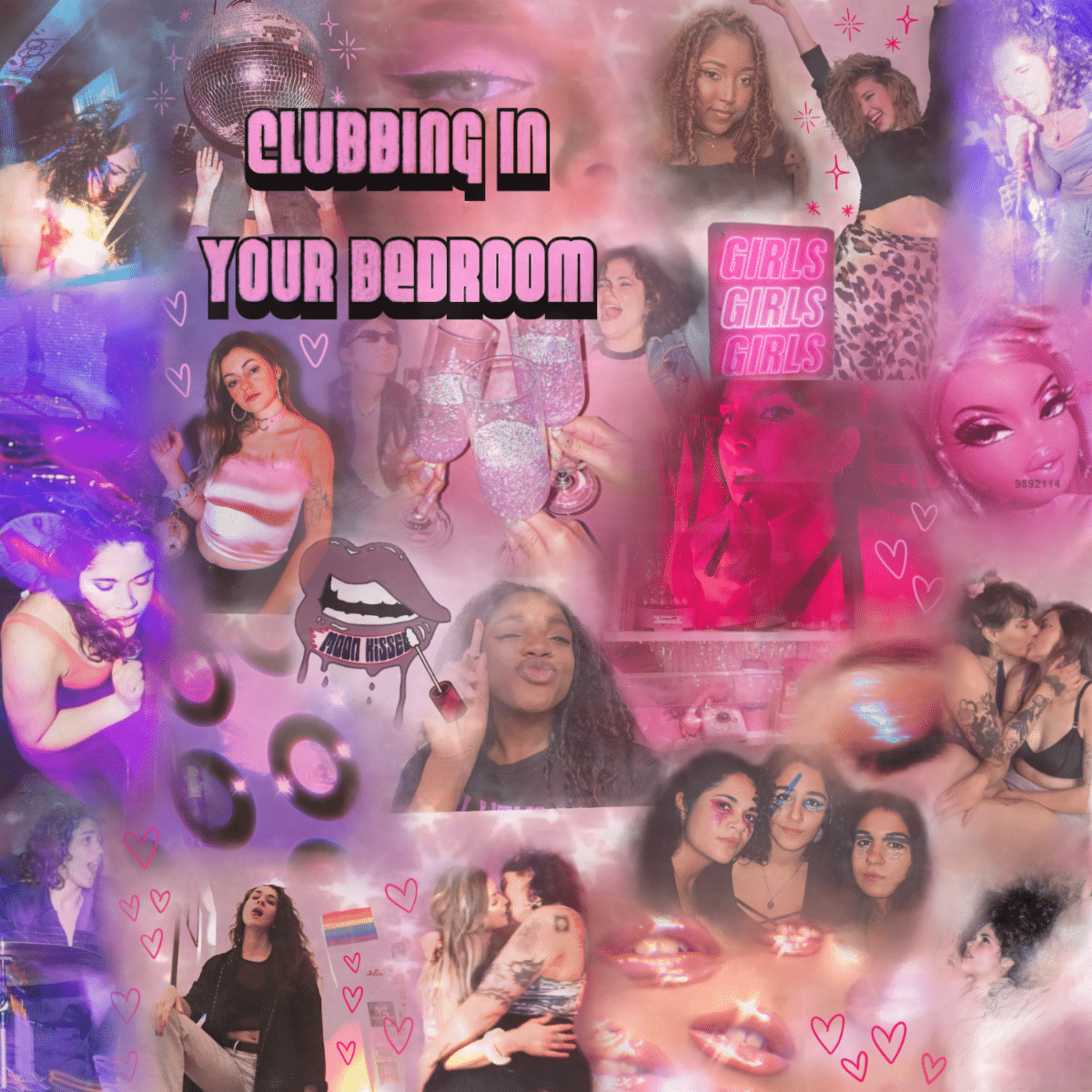 What is your creative process like?
K: It changes so often it's hard to say, so I'll just refer to the cycle of my life currently as a creative process in and of itself. Since I'm always trying to create, I'm always trying to garner inspiration. If I'm in a slump, things like reading, museums, walks, or nights out help. I'm always writing lyrics and always making beats, and every now and again the pieces will serendipitously fall together. There's no formula or particular order of writing for me though. If I do find one, I'll try it for a while (starting with a specific instrument, starting with a melody, or starting with lyrics, etc.) until it gets stale and then I try to switch it up.
L: I'm always thinking about music so I guess everything kind of is part of it. I have a lot of musical ideas when I'm walking, probably because of the rhythmic consistency of it.
E: I'm most creative in the morning, probably because I'm not fully awake so I don't overthink anything I'm writing. So, I'm usually drinking a lot of coffee while I flip through my synth patches to see what I'm feeling. Then I just build on top of it! If I lose inspo on the seed beat I just flip through a zillion other seed ideas on my computer, or send the seed to someone else so they can build on top of it!
What are some of your favorite and most inspirational subjects to write about?
K: New York, heartbreak, sex, existential questions, womanhood
L: Emotion and poetry
Your looks and aesthetics are quite different and edgy. What inspires them?
L: One time I saw this old woman walking on the Lower East Side with a really big orange jacket, big black sunglasses, slides, and sweatpants and I think about it a lot. So probably her.
K: I call it punk princess. It's cutesy and feminine but also messy and real. Karen O is a huge inspiration here, because her onstage persona is very gritty and messy, which challenges the mold that women (and people in general honestly) are supposed to be polished and pristine.
E: The night that we met Leah at the New Years party, Khaya and I met this man in a neon mesh top outside a dollar pizza spot. We didn't remember much from that night but we did remember that man and his amazing top. About a year into playing shows, we started wearing a lot of mesh and now mesh shirts are a staple Moon Kissed look. Soooo, I think we owe a little bit of the inspiration to that fun man at the za spot.
What other creative and artistic media do you draw i spiration from?
K: Definitely directly from reading, and then indirectly from the meditative properties of going out to experience art or nature.
L. Cinema inspires me especially, I really like film scoring.
E:100%. I really connect with paintings, especially surrealist and abstract artists. Also, the art of cooking. The mixing of weird flavors is the coolest thing to me and I just love hearing people talk about creating dishes.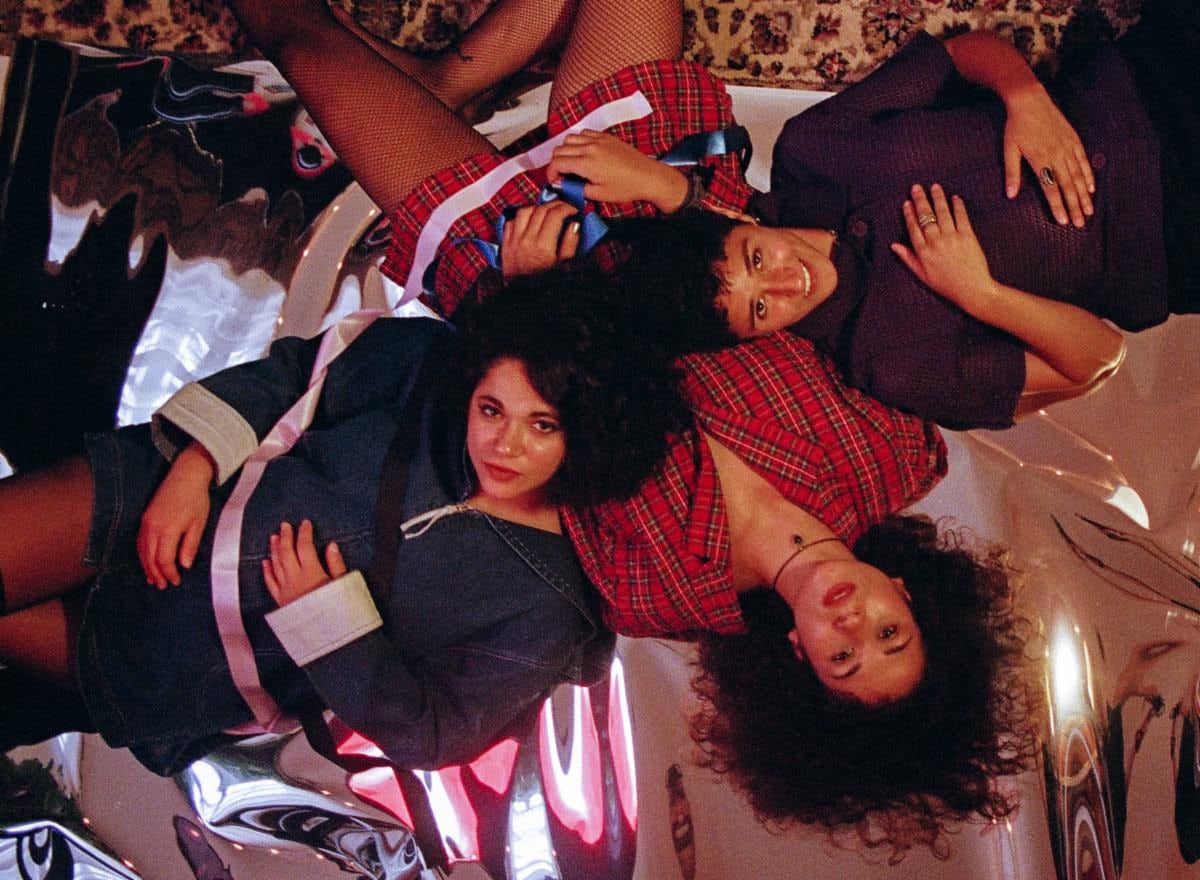 How are you gearing up for live performances now that they're on the horizon?
K: Leah's weightlifting.
L: I am weightlifting!! I've never really been into working out because I'm pretty lazy, but I want to prepare for the kind of high energy shows we were used to doing when we were playing all the time.
E: Lmao Leah has been weightlifting. We've also been reimagining our sets and bringing back old songs which we haven't played in a long time. This down time has definitely taught me how to treat myself with care and to stay healthy. That's something I'm trying to focus on once we start playing a lot again. Live shows are the best thing ever but are also really draining and I just want to be able to enjoy them fully once we get back!
What do you think the future has in store for Moon Kissed?
K: Honestly no idea. Everything was really rocked around. I definitely want to keep touring America and hopefully eventually the rest of the world because the two little tours we've done have given me so much perspective, stories, friends and life experiences that I can't wait to do more. We are also working on our third record and want to really take our time to make a meaningful piece of work that represents the state of our lives right now and how it relates to NYC.
L: Yeah I really want to tour again! That was like the most peaceful time in my life. Also really excited to continue working on our third record, it's the first time I've personally ever worked on a record from start to finish which is really cool.
E: Touring for sure! I feel like I've found a home in Khaya and Leah and being in the car is such a therapeutic, calming space for us. I just love the idea of experiencing new places for really short periods of time and meeting really interesting pockets of people! Also, yes really looking forward to diving into our third record! We just built a studio space where we usually rehearse, so we have already been working on a bunch of new songs!