Tell us about who Keyler Matthews is
My project as a solo artist started a couple of years ago. I was in a band for a while & had a small deal. I learned a lot from that experience professionally & personally, but towards the end I had a lot of pent up creative energy. I like to say it's a 'passion project' type of approach with my work as an artist. it's my place to say whatever I want however I want & have fun with making music.
I moved to Nashville in 2011, got a scholarship to study audio engineering at the art institute, but dropped out 6 months in. I wanted to be a songwriter & I knew Nashville was the place to be. After juggling various project endeavors & side jobs I landed where I am now. With this solo project I feel like I have a sanctuary for free flowing creativity.
Is there a specific aspect of your art making that you love more than others?
I find the most joy in the writing process. That's my happy place. next to that is being in the studio & bringing the songs to life.
Who are your all time musical icons?
The Beatles (together & individually), Neil Young, & The Beach Boys (Brian Wilson)
What does your writing flow look like?
I usually will pick up my guitar & just vamp some melodies using nonsense words. Sometimes I'll say something that sticks out and use that as a starting point. I also have a note on my phone full of words & phrases that have intrigued me enough to write down so sometimes I'll look at those.
A lot of my songs as an artist start out as jokes that I'll show my girlfriend & frequent collaborator Candace Brown (Candace In Wonderland). she'll hear my jibberish improvisations & be like "what if you said it like this" or "sing it like that" then it's all of the sudden it's a solid idea that makes sense. She's a songwriting wizard.
Sometimes we'll bring those ideas to a third party & round them out. it all just depends on the circumstances. if it's a session where we're writing for another artist it feels better to ask them "what do you feel like saying right now?" & then let that be our guiding light.
I just love the feeling of letting go & allowing subconscious artifacts fall into place in a way that's comprehensive. There were years I was writing songs in a more formulated manner, but eventually it kinda messed me up so I had to unlearn some shit. That's probably why some of my wacky ideas just fall into place— years of writing inside a box.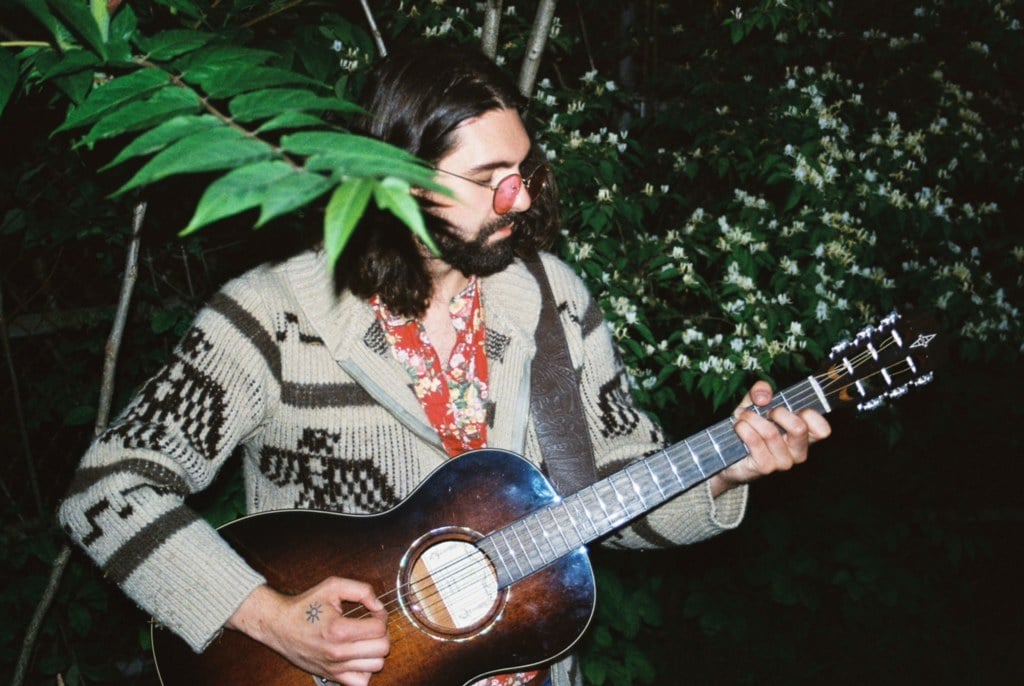 What do you like to write about?
Most of my songs as an artist start out as jokes. I try not to take myself too seriously, so I'll say some sarcastic bit that kind of allows me to open up to say some of the heavier things that weigh on me.
I have a note of words & phrases that come from anywhere, tv shows or even my horoscope from time to time. that's where i got the idea for "Future Doesn't Care"
Who Are Some non musical writers that inspire you?
Wes Anderson, Tim Burton you know those films that just nail the contrast of light & dark. also alt comedy shows like Mr. Show or Comedy Bang Bang inspire me.
Tell us about your latest release and how it came about
It all started in the Kroger parking lot. always does somehow haha anyway, Candace & I were in the car & this person's just walking in the middle of the road like they are a car or something.. they're walking real slow too, like unbelievably slow & candace said "they must be living on island time"
We got back to our apartment & basically improvised the first verse & chorus pretty similar to how it is on the record just a little slower. got a worktape of that then brought it to our girl Mallory Johnson (an incredible country artist / writer) & together we connected the dots.
After a session with my good friend / producer Blake Burchette, I was messing around & playing "Island Time" He was like "we're cutting that one next".
So we booked a session with our dude Jason Bennett (of the group Baseball Game, y'all should check them out!) to break in his newly renovated Whispering Hills Studio. we started out live-tracking the song which gave it so much more energy than I was expecting, but i'm very pleased with how it turned out. I love how sometimes you see things going one way, then they come out in a way you could have never thought of before. that's the magic right there.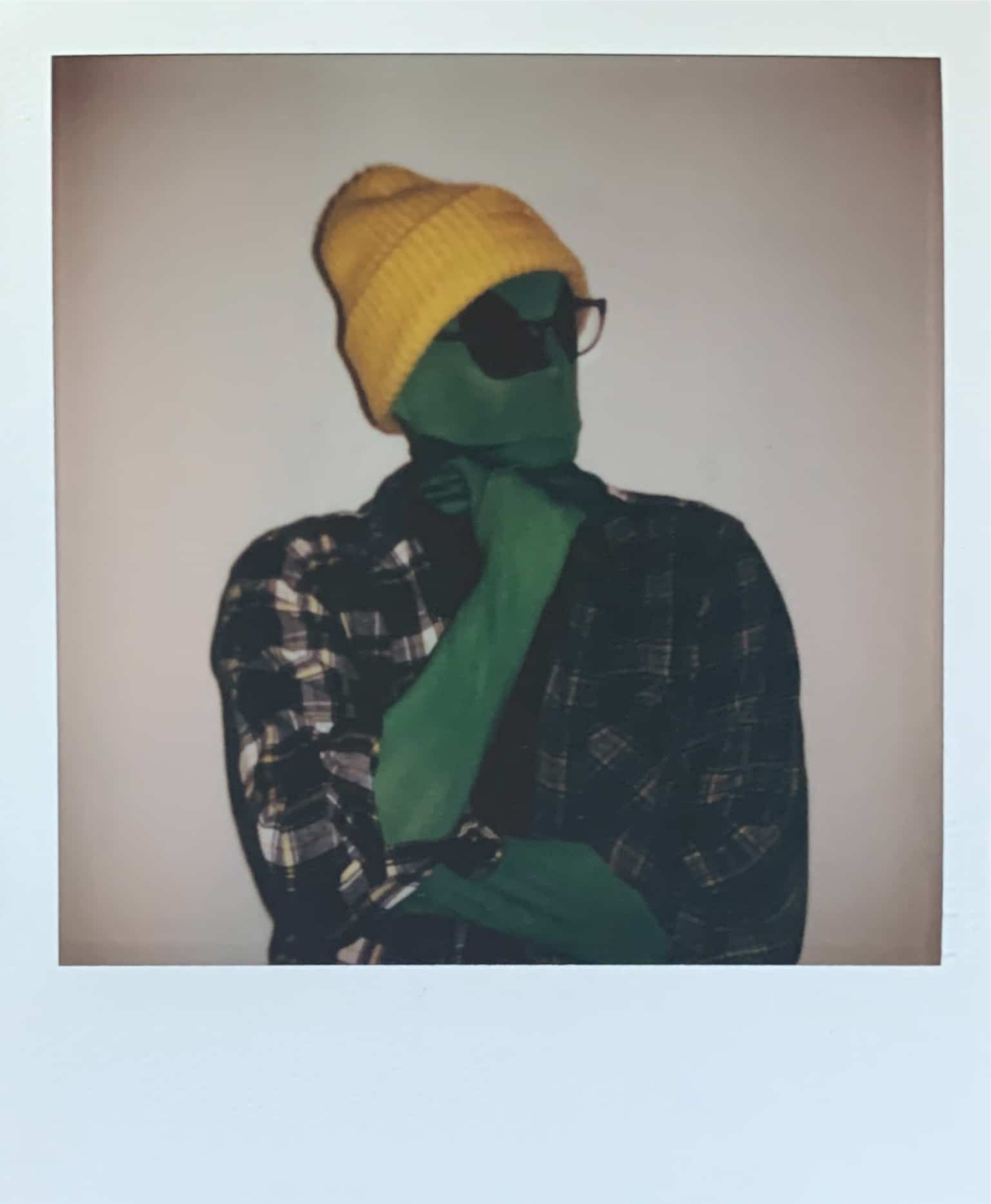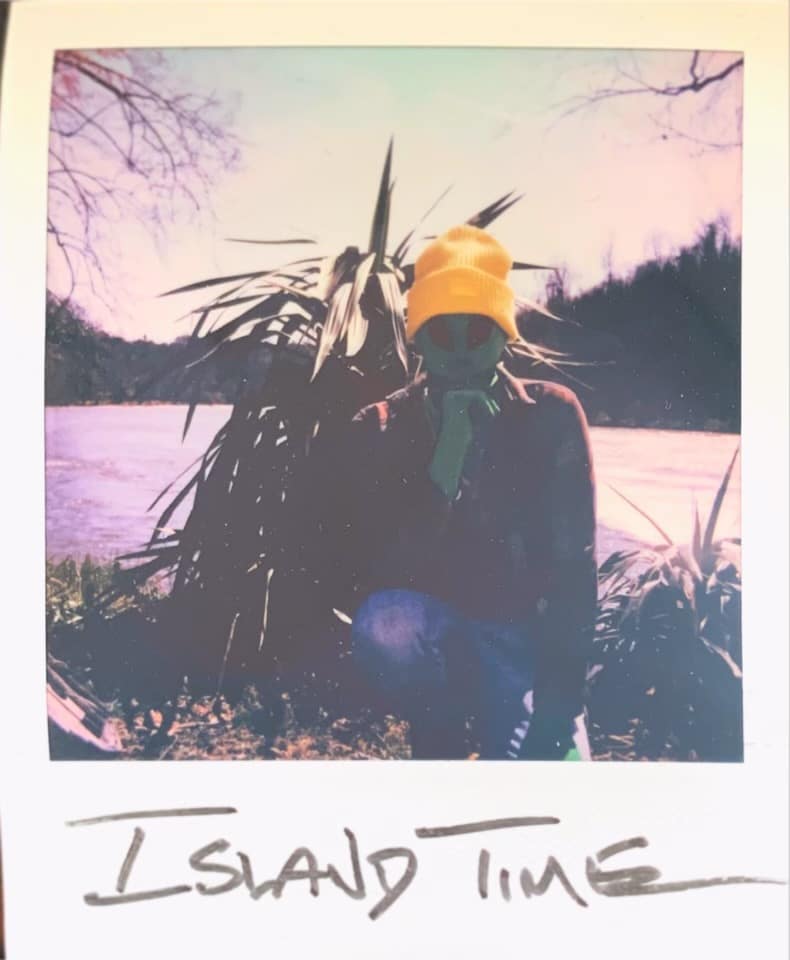 What's the future looking like for you?
This month is looking busy with this release & Candace is putting out a new one we wrote called "Cancelled" that i'm really stoked about. we've recently been connecting with some new artists outside of Nashville (LA, New York, & more) lately via zoom to write. im stoked to keep expanding the collaboration radius while continuing to make my own music as well.
What inspired the looks and overall aesthetic vibe for Island time?
For "island time" I decided to put on an alien suit with my clothes on over it. I guess it's supposed to represent the feeling of alienation, but i'm trying to leave some room for interpretation. I've been trying to capture this alien trying to be a human & doing normal everyday things. it's entertaining for me so hopefully others can get a kick from it too haha Phoebe Bridgers was definitely an influence as far as going for that kind of idea with the style of music I make.
60's psychedelia & 90's grunge vibes are what's up.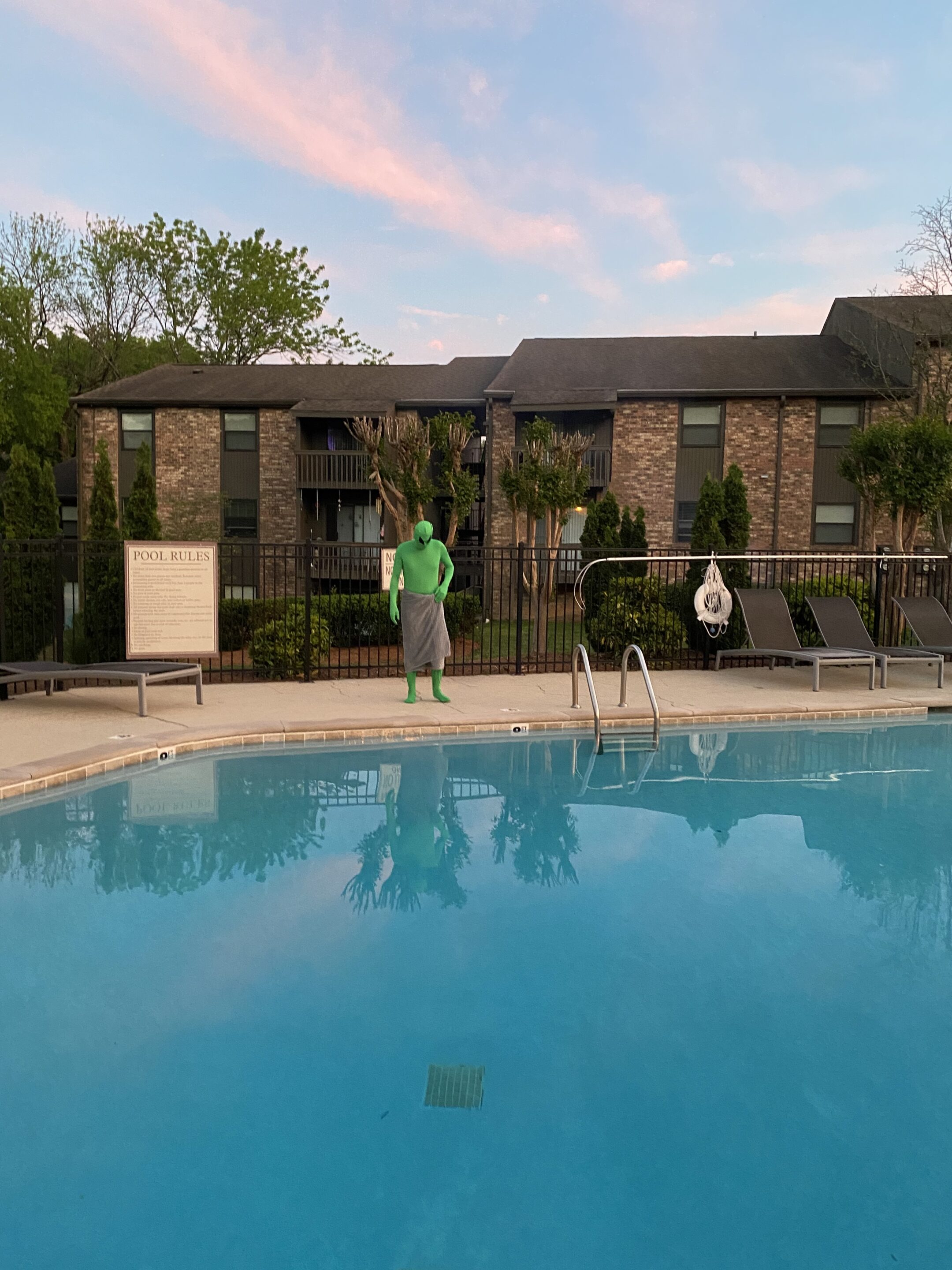 What is the achievement or moment in your career you are the most proud of and why?
it's funny looking back at moments like signing my first deal or having my song in a tv show ["Crawlin'" performed by Jet Trash in latest season of Riverdale- 02/2021] that beforehand I would say that's what I'm most proud of, but honestly now I'm the most proud of this moment. talking about the music I'm making now with mundane mag right now. Sometimes I think the now is underrated.
What is your advice for aspiring artists and writers?
I don't have any hits or anything but based on some tiny victories & 10 years of being in Nashville, first is probably clarifying what it is you want. There are many paths so feel out which way you should go to do what you want to do. I chose the path of a songwriter, so if that's you then just keep writing, keep listening, & keep learning. allow yourself to go through different phases & collaborate with different people. Overall I think it's a game of trying not to try so hard & working to maintain that balance. music business. a borderline oxymoron if you ask me haha but in order to get above all the noise you gotta play businessman half the time. find a way to be creative in your business approach. Also, get a calendar!