3x JUNO-Award nominated Nuela Charles is an alternative/soul singer-songwriter known for her soulful vocals and captivating stage presence, solidifying herself as a Canadian music staple. Born in Kenya, raised in Switzerland, Canada and the Bahamas before settling in Canada, Charles' music is infused with her multicultural upbringing, giving a fresh and diverse flare to her sound.
"I started writing music when I was a teenager living in the Bahamas. It was during the MTV TRL era, and I was obsessed with that show! I was so inspired by all of the female artists that I saw playing their own instruments and it made me believe that I could do it as well. Fast forward to releasing my first album in 2012 and progressively developing myself into the artist I am today releasing three more projects along the way. The fourth, "Blissful Madness," began before the pandemic, but it felt so timely being released now."
Her upcoming EP, Blissful Madness, is a utopia of alt-soul groove and smoke rising from a fiery assortment of delicious vocals and polished production. Charles explains that the EP was written to tell the story of all of the emotions one can feel in 24 hours – from sassy and strong, to loving and endearing, it's all the feels wrapped up in three songs.
"Blissful Madness is a musical snapshot that was started before the pandemic, but was finished, thankfully, well into the lock down. I wanted to tell the story of all of the emotions one can feel in 24 hrs. Whether it be, sassy and strong, to loving and endearing, or don't try me, testy vibes – it's all the feels wrapped up in 3 songs. This EP is more soulful sonically and allowed me to experiment vocally as I discovered new textures and tones in my voice.
The EP was produced multi-platinum/diamond record producer Don Mills (Giveon, Snoh Allegra, Juice WRLD) and was completed by JUNO Award Nominated producer/mixer Ryan Worsley (Dear Rouge, MONOWHALES)."
Accompanying her latest single "Space," is the addition of "Nerve" – a collaboration with Don Mills multi-platinum/diamond record producer Don Mills (Giveon, Snoh Allegra, Juice WRLD), Laura Welsh (Fifty Shades of Grey Soundtrack) and James Edgar, the track is another example of the sass and grit that spouts from Charles' impassioned stories and sound.
The song has Bond-esque strings, courtesy of JUNO nominated producer/mixer Ryan Worsley who helped finish the production, that fill the chorus in tension and a throbbing bassline which provides a backdrop for the layered, harmonious vocals. Charles explains, "As a woman, there are many empowerment songs out there, but this one takes a more sassier approach saying – don't try me, don't test me". The track is highly empowering and rich in confidence.
With placements on the hit shows Jane the Virgin and Tiny Pretty Things plus some comfortable real estate on the CBC Music (Radio 2) charts, Charles is ready to release more of her fiery brand of cinematic soul.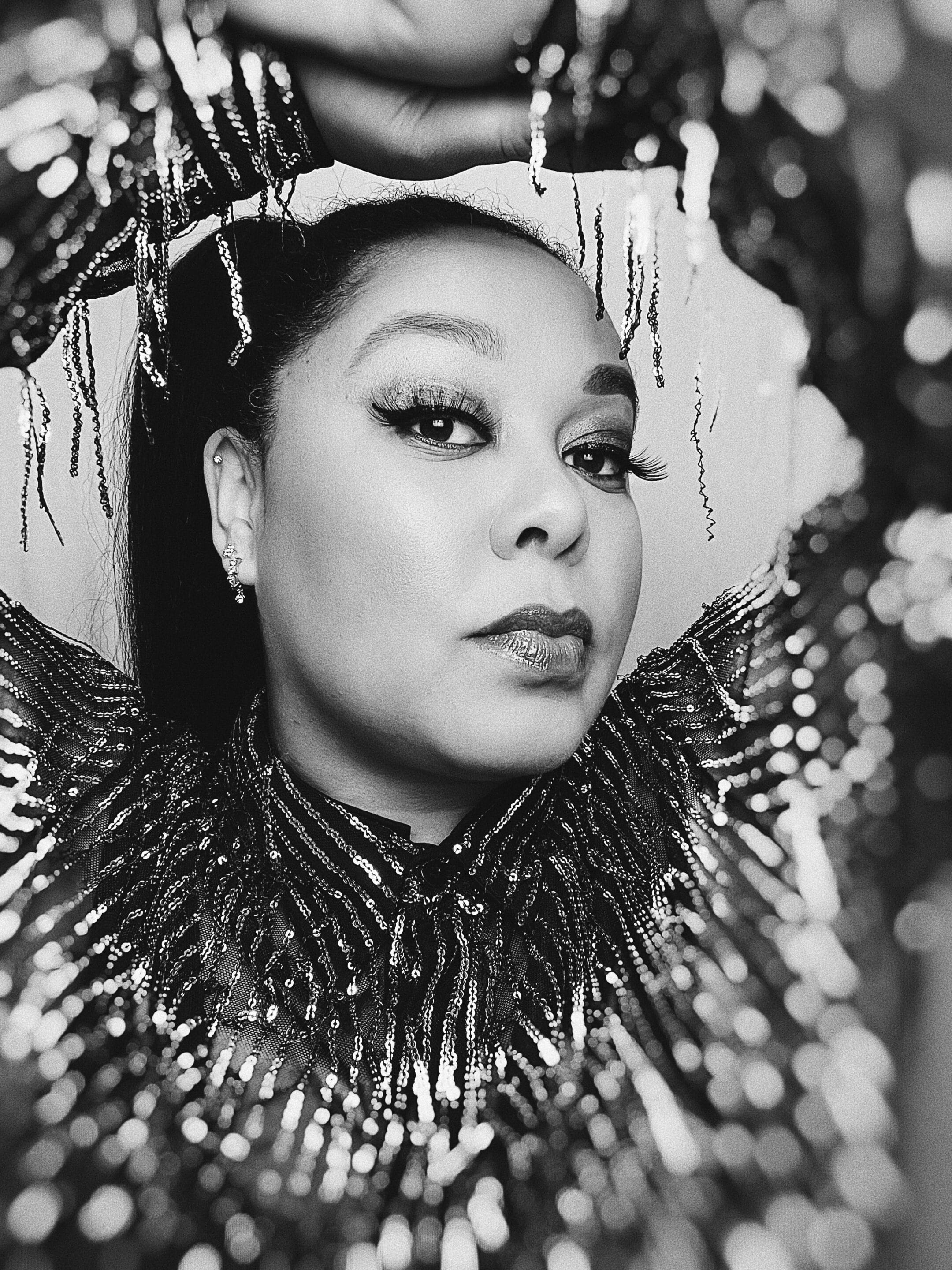 Who are your all time musical icons?
Definitely Mariah Carey and Whitney Houston, specifically the 90's, early 2000's era.
What is your creative process like?
My creative process differs a lot, but always starts with some form of inspiration. Sometimes I'll be playing my acoustic guitar, and a random chord progression sparks a lyric or melody idea. Or sometimes I'll be in a co-writing session and we talk about what's going on in our lives, and that sparks an idea. Or I see a great movie that immediately makes me want to write a song for its soundtrack, even though it's way too late. But it's always some form of inspiration that leads me to writing a song.
What inspires your lyrics?
My lyrics are inspired by life. I'm a big observer – so even if it may not be my own life that I'm specifically talking about or taking inspiration from, everything to me always needs to be relatable. I definitely try to make sure that as much as I have to believe in what I'm saying, so does the listener.
Do you enjoy any other form of art besides music?
I'm a big movie lover. It's an escape for me. And sometimes I'm able to find inspiration from them. When I write I usually tend to imagine how certain moments within songs could fit within a movie/TV scene. Imagining how the music and film would pair. I don't often write for a specific show or film, but I create visual narratives in my head for songs I'm working on, and it sometimes really helps to drive where it goes lyrically or production wise.
Where can we usually find you before and after a show?
Honestly, I like to be alone before a show, even though that rarely happens. And I really like to have silence for the first few minutes after the show. It just allows me to centre, and focus beforehand, and process what happened after.
Who inspires your style and aesthetics?
I love Tracee Ellis Ross and her style. Always super chic but classic. She's not afraid of colour or patterns, and I love it. I'm always drawn to bold and unique pieces. On stage you'll definitely see me in sequins and sparkles. Or at least something that when the light hits it, it'll sparkle.
What is the achievement or moment in your career you are the most proud of and why?
For the last three years 2018, 2019 and 2020 I was nominated for a JUNO Award (the Canadian equivalent to a Grammy Award) and I'm proud that I did that without management or a label.
What is your advice for aspiring artists that want to achieve what you achieved?
My one piece of advice that I always give, is learn about every aspect of the business and then don't stop if you're not seeing the success right away. Remember 10,000 hrs!