Tell us your story

Hi! My name is Gabriella Carota, and I am a model based in NYC. When I am not modeling, you can either find me at my financial consulting job or at a local store curating clothing for my new online vintage store, Isle of Monday.
How did you get started in the fashion industry?

I got started in the modeling industry after I graduated from college and moved to NYC. I was scouted multiple times during high school but did not seriously start working in the industry until after I got my business degree in finance from Boston University.
While finance seems far off from modeling, having that background has helped me so much, and I encourage all models to enroll in basic business courses. It has aided me in so many ways, from understanding contracts to negotiating my rates and to even maintaining professionalism on set.
Why do you model?
Modeling is not only my job, but also a canvas for my creative expression. I look at modeling as the simplest form of acting; for me, it is a portal of discovery into different personas, identities, and experiences.
I am constantly inspired by the imagination of creative directors and how they use fashion to tell a story. I love walking on set and being presented with a specific character I need to portray. Modeling is truly the art of storytelling through the use of still images, and I love being a part of that creative process.
What is your favorite part about your job?

My absolute favorite part of my job is working with young, emerging labels. There are so many independent fashion designers and niche brands scattered throughout NYC, and I love helping them bring their visions to life. I find it so rewarding to work with designers during their brand's infancy and watch them grow and evolve into successful, full-scale companies.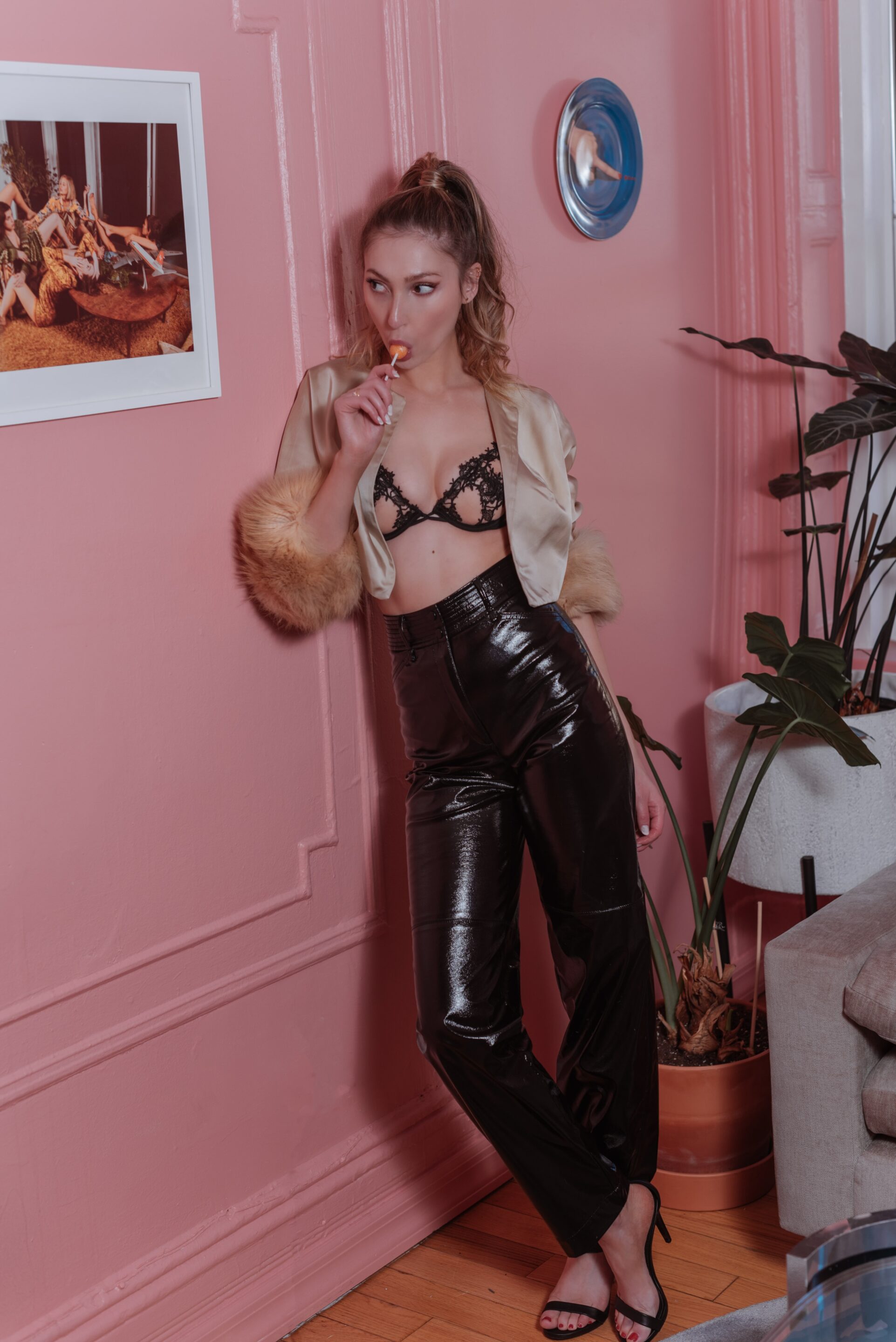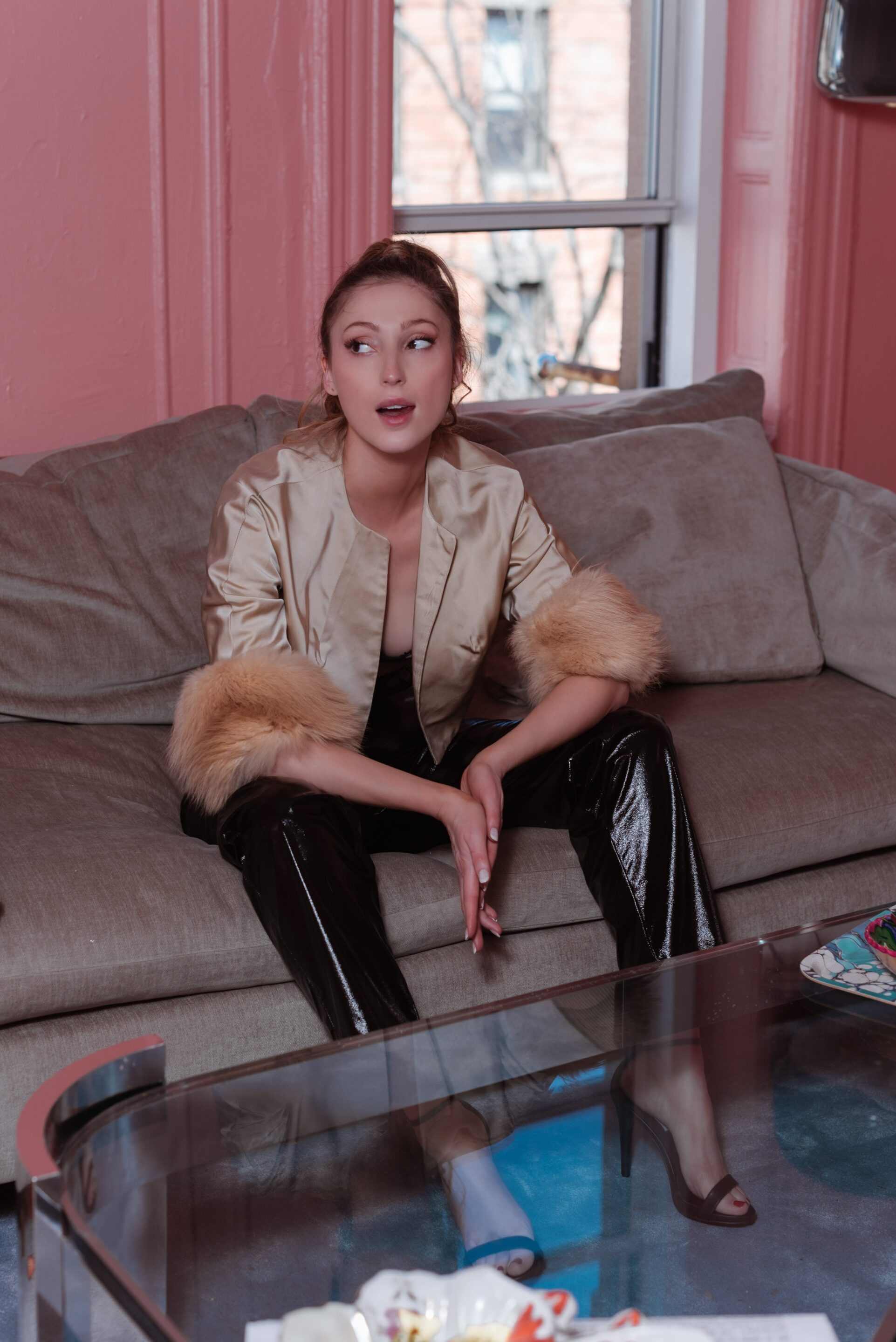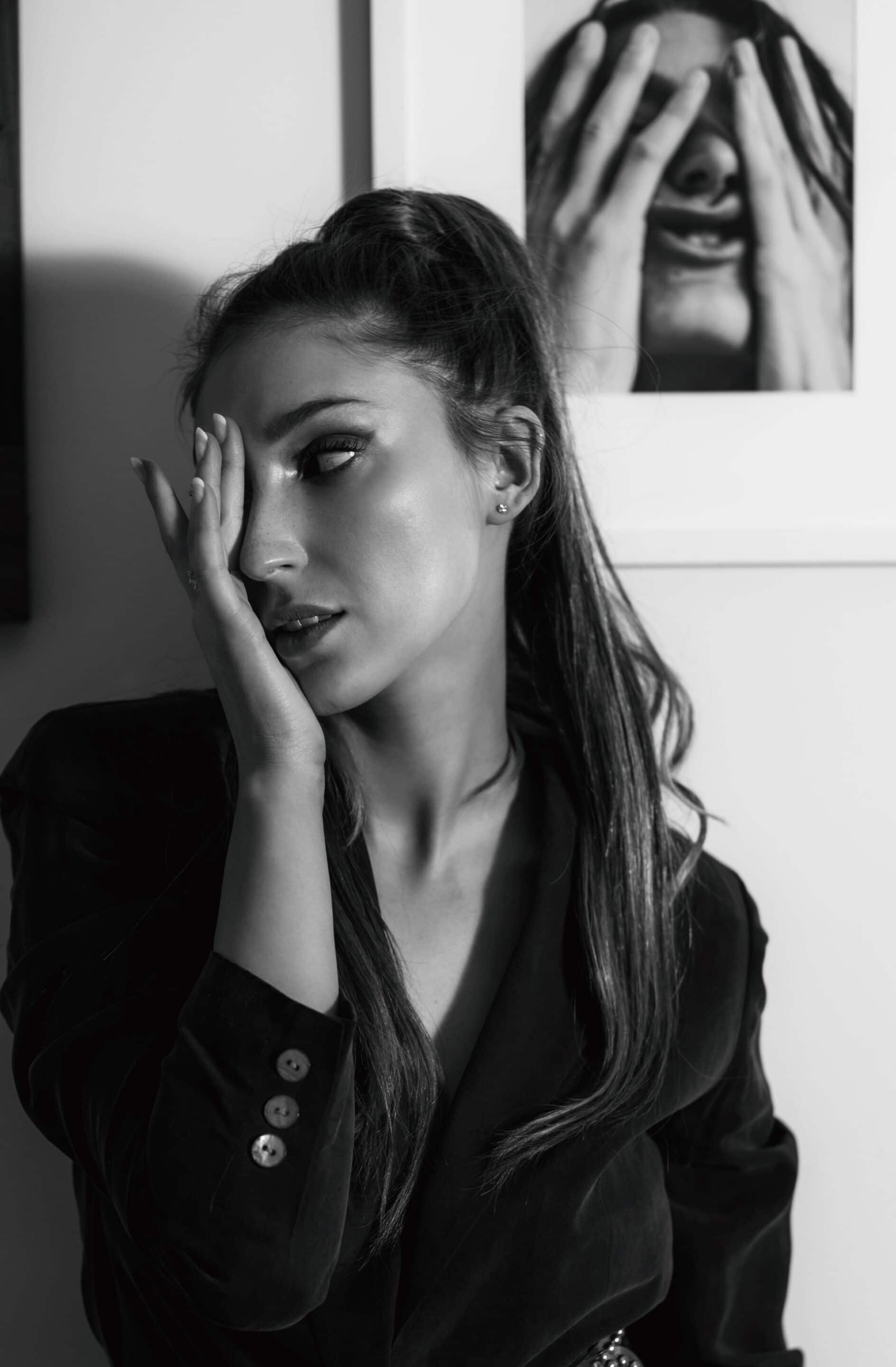 What is your least favorite part about the fashion/entertainment industry today?
My least favorite part about the fashion is its sizable contribution to waste accumulation, pollution, and carbon emissions. While a lot of brands are trending toward more sustainable practices and eco-friendly production, it's largely up to the consumer to track down these labels.
I wish companies were required to measure and disclose their yearly waste and environmental impact. This would allow consumers to make educated decisions about where to shop and would hopefully be an incentive for brands to reduce their textile waste.
For example, The RealReal works with the Carbon Disclosure Project to report their sustainability performance annually. I think this should be a requirement for all fashion industry players.
What would you change in the fashion scene today?
My biggest pet peeve is when large fashion labels rip off the designs of small, independent designers, claim them as their own and then sell them at cheaper prices due to their economies of scale. I won't mention the brands here, but there are some notorious repeat offenders who continually copy the designs of black-owned and indigenous women's businesses. Thankfully, there are Instagram accounts out there (such as Diet Prada) that call out these plagiarizers. I wish there were a way to hold these companies more accountable for the impact this coping has on small business owners.
What is your advice for young creatives and artists?
My advice is to just start – just do it! You need to jump in headfirst or else you will find a million reasons why you shouldn't. Don't waste your potential at a job you don't care about. Get out there, start creating, and be patient. Rome wasn't built in a day. If you stick with it, maintain professionalism, and believe in yourself, you will achieve what you want.
I know so many creative Millennials and Gen Zers that set their creativity off to the side, get stuck in the routine of life and end up taking day jobs where they feel unfulfilled. They are then persuaded by society to stay in these jobs for the money, stability, etc instead of harnessing their creative potential. My biggest advice is to know your worth, listen to your gut and own your impact. Choose your path for yourself because a lot of people will try to choose it for you, but it is ultimately your decision. Harness your creativity and just start creating!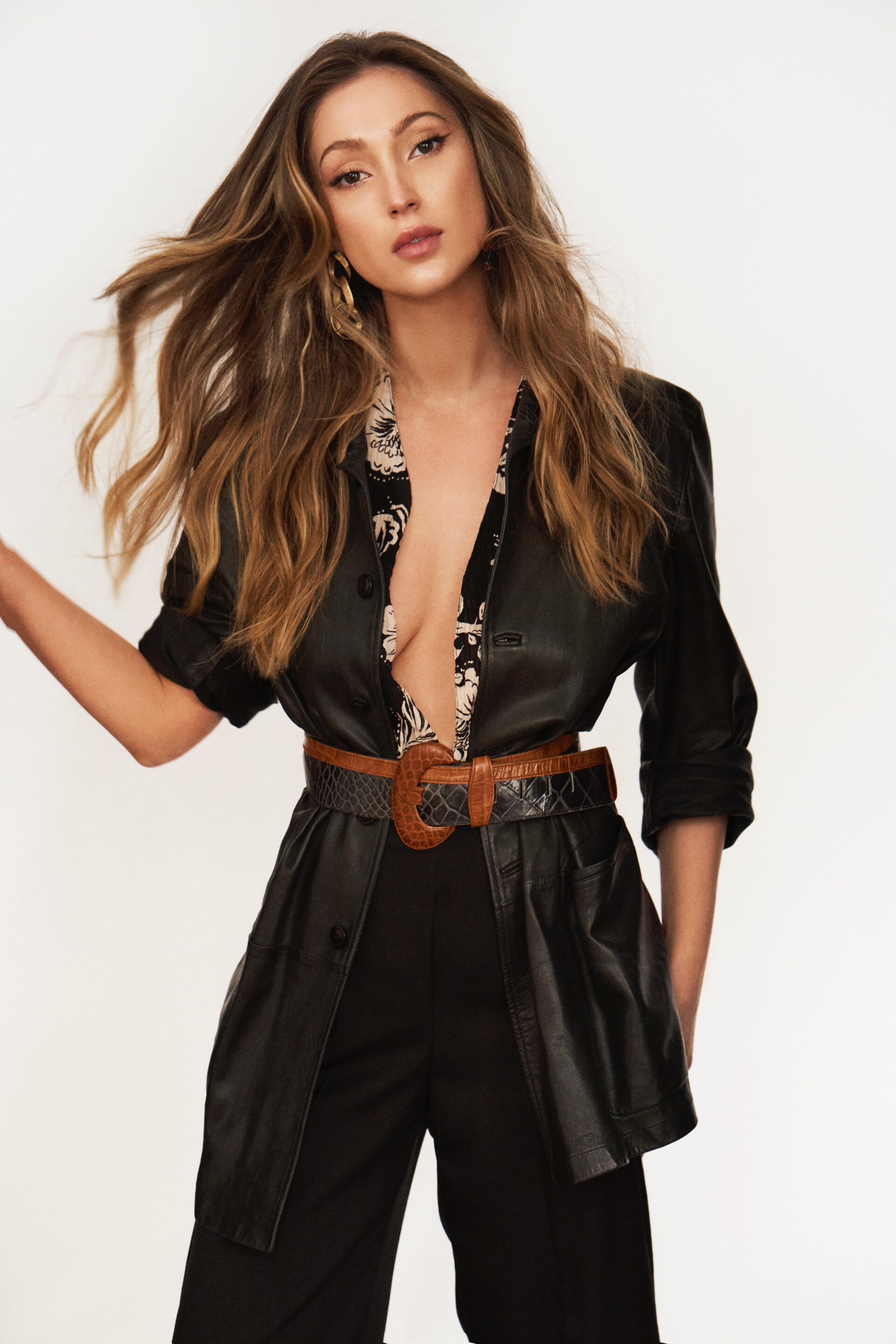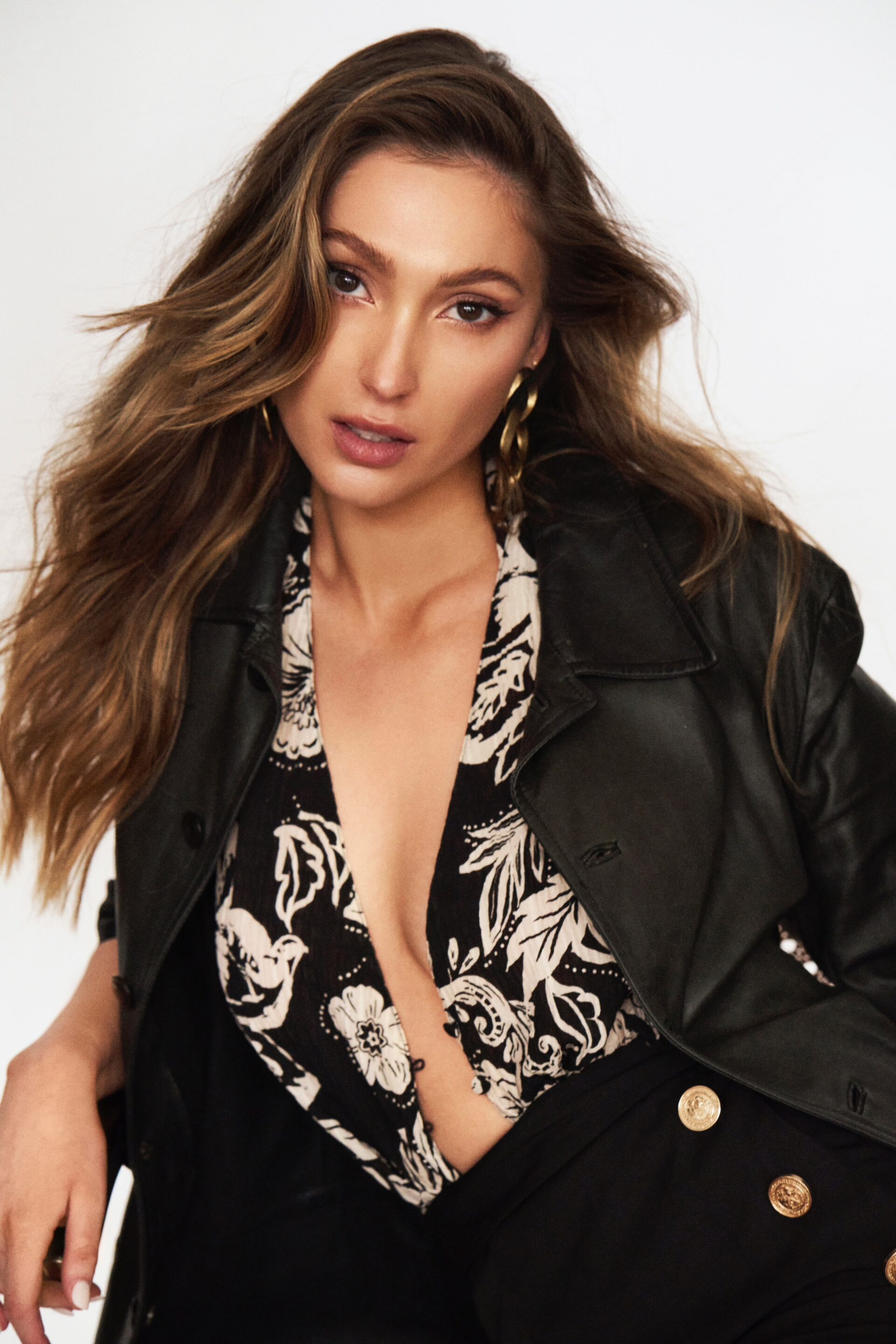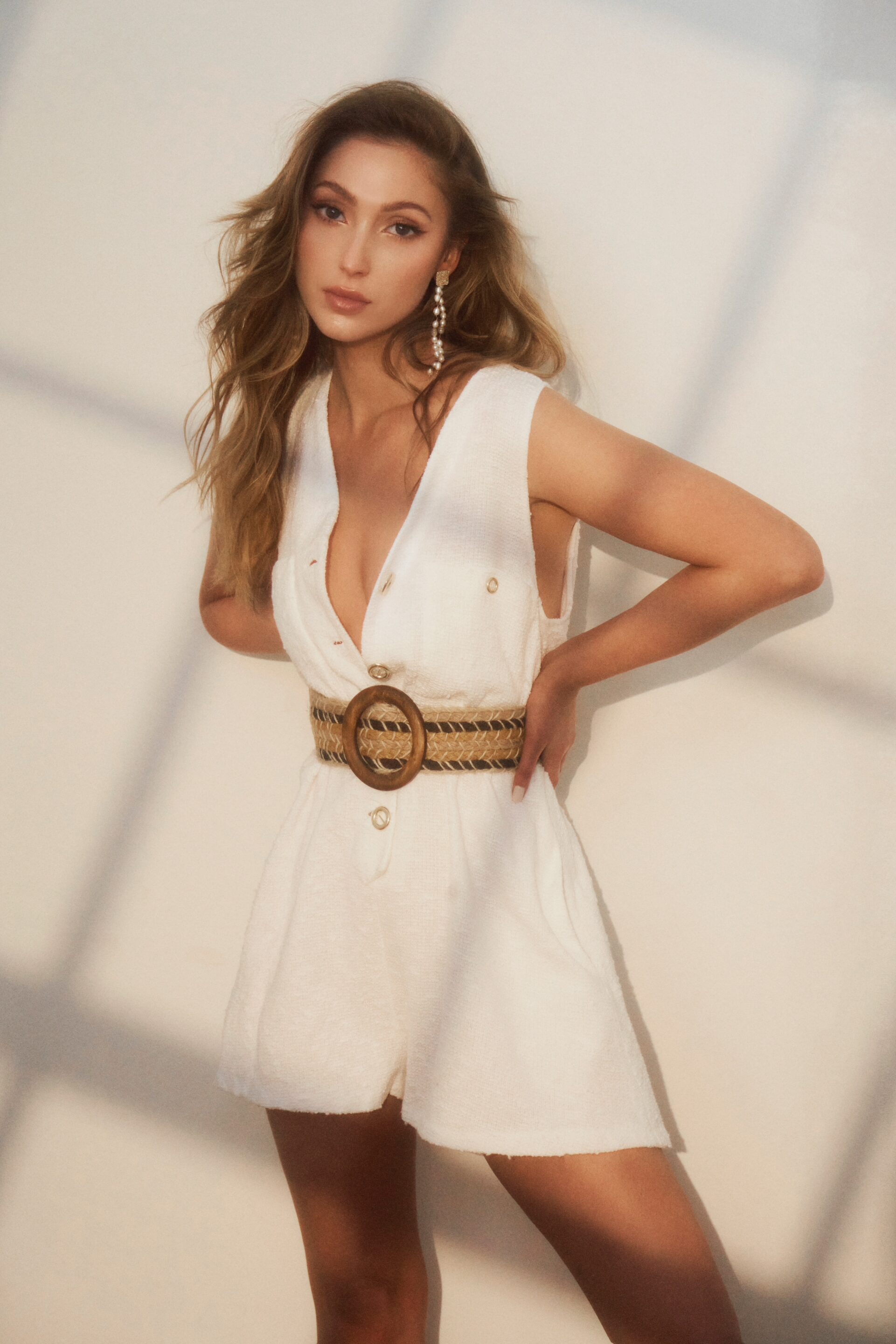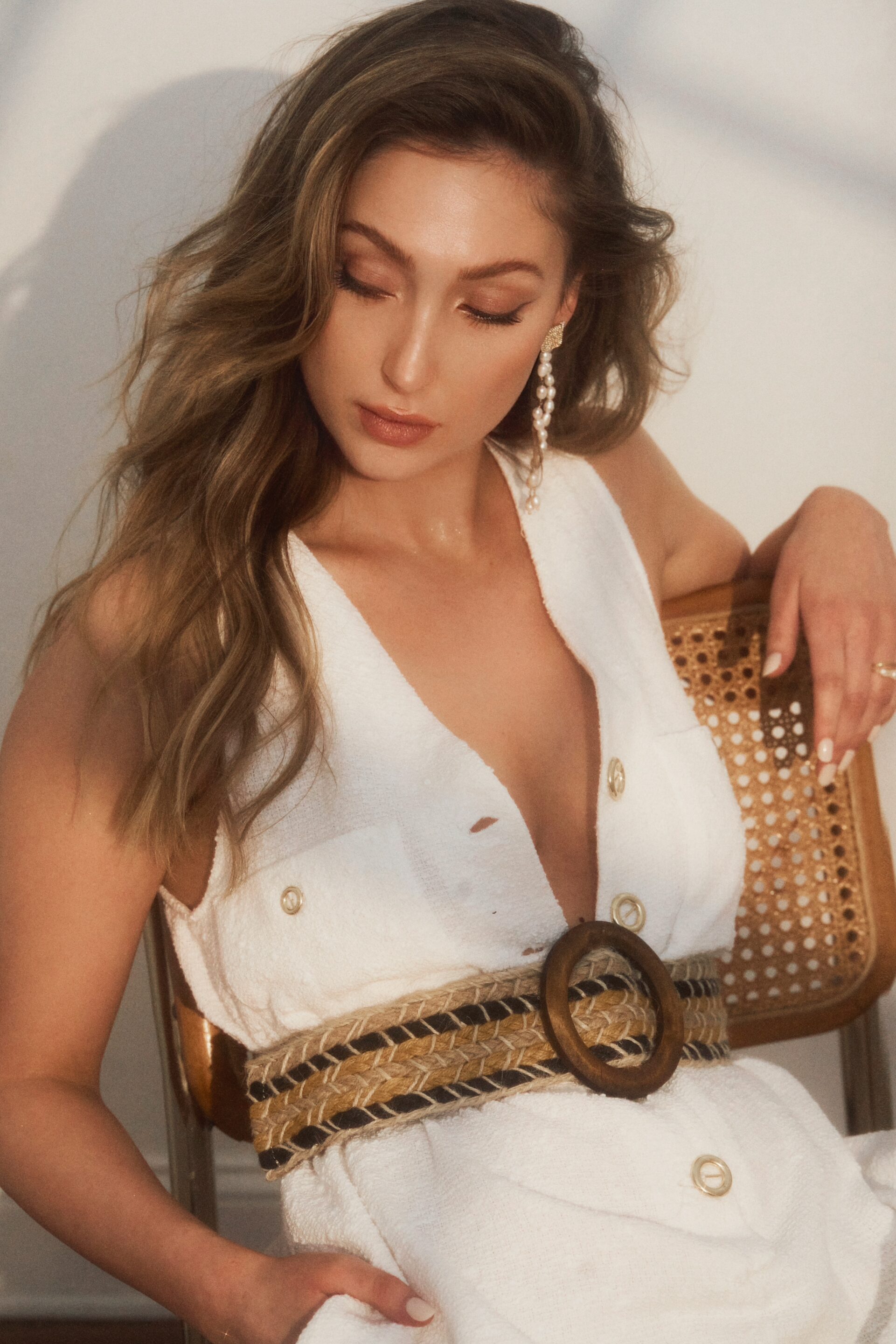 What are some streetwear outfits you like wearing the most?
I love pairing my old, vintage steals with wares from younger, independent designers like Sak Potts and Oresund Iris. I would say my go-to street style outfit would be an eclectic combo of vintage, mixed prints, and bright colors. I just sourced a pair of vintage pink leather pants, and I'm obsessed with them! I'll probably pair them with a custom rose corset I had commissioned by Eve Corsets (@evecorsets) for my weekend look.
What are some of your favorite ways to wear denim?
I LOVE denim. My most recent denim obsession is reworked Levi's corsets. A lot of independent designers on Depop and Etsy are repurposing their old jeans into corsets, tanks, and tube tops. It's such an innovative way to give your jeans a second life and is the perfect timing for the warm, summer weather.
What are your main inspirations style-wise?
My main style inspirations will forever be Carrie Bradshaw and supermodel, Elsa Hosk. I love both of their mix-and-match mantras, styling retro vintage finds with higher-end designer pieces.
What are your plans for the near future?

I actually have some big plans for the near future! I am launching my own collection of eclectically curated vintage clothing called Isle of Monday (IOM). My first collection launches in the middle of May, and I am so excited to begin this next chapter of my life! IOM has been festering beneath my creative surface for quite some time. I've watched so many independent brands grow and flourish throughout my modeling career, and I really wanted to start my own. For me, IOM is an extension of my modeling career. It's another portal of discovery into my creative side where I get to authentically channel my style and who I am through fashion