A reformed wild child, in recent years New Mexico-raised, NYC-based artist Kate Vargas has traded the party for meditation, yoga, clean eating and a renewed focus on what she values most—her music.
Vargas has packed houses from Ireland's Westport Folk and Bluegrass Festival to The Troubadour in London, The Mansion on O Street in Washington D.C. to New York's Bowery Electric. Featuring her singular folk-style storytelling, Vargas' songs are grounded in a darkly melodic, reverb-washed sonic palette of dreampop, dusty folk and junkyard blues, all carried by rough-hewn vocals and guitar playing. In equal measure, she channels a surprising array of artists, from Tom Waits, Fiona Apple, and 16 Horsepower to Lana Del Rey and K. Flay.
In March of 2020, the pandemic brought the world to a screeching halt just weeks before Vargas was scheduled to record her new album. With plans on indefinite hold, Vargas found herself struggling to find a way forward. Months later, while talking to a friend about her feeling that she had stalled out, he simply stated Newton's First law – an object in motion stays in motion, an object at rest stays at rest, unless acted upon by an external force. She needed an external force.
Tell us about the genesis of your project. How did you get to where you are now?
Rumpumpo is my 4th album and it's been quite a road to completion. The final version, as it is now, is very much a product of the pandemic. Like many projects that were planned for 2020, it came to a screeching halt. We were all forced to put our creativity and problem-solving skills to the test.
How would you describe the highs and lows of being an artist?
A constant lesson in rightsizing the ego. The trick is to not get sucked into the extremes of either. I'm still working on that. Any profession of expression, where you put your whole self out there as an offering, carries with it a potential for being picked apart. Another artist once told me, "if I believe the praise, then I have to believe the criticism". It's always nice to hear good stuff about what I do, but I have a tendency to hear the negative even louder. Best to look up from my notebook, say "thanks for the feedback", and then get straight back to writing.
What's a musical guilty pleasure of yours?
I prefer to keep guilt and pleasure separate, but I do have some songs on my private playlists that I don't go around broadcasting. I can sing along to a great number of late 90s & early 2000s hits. That should sum it up!
What inspires you?
I'm a total word nerd. I love the sounds of certain words strung together, I love learning new words, exploring meanings. Lucky for me, I hear them all day long. And not just in my head!
So it's a constant flow of inspiration if I'm open enough.
Who is an artist that you look up to more than others today?
Nina Simone and Tom Waits, always and forever. Of the newer bunch, I'd say Fiona Apple, Fantastic Negrito, Laura Marling, Anderson Paak.
What inspires your visuals?
Probably my mood. But I also do everything to serve the song. Colors carry quite an emotional current for me, so that definitely plays a role in my direction for visuals.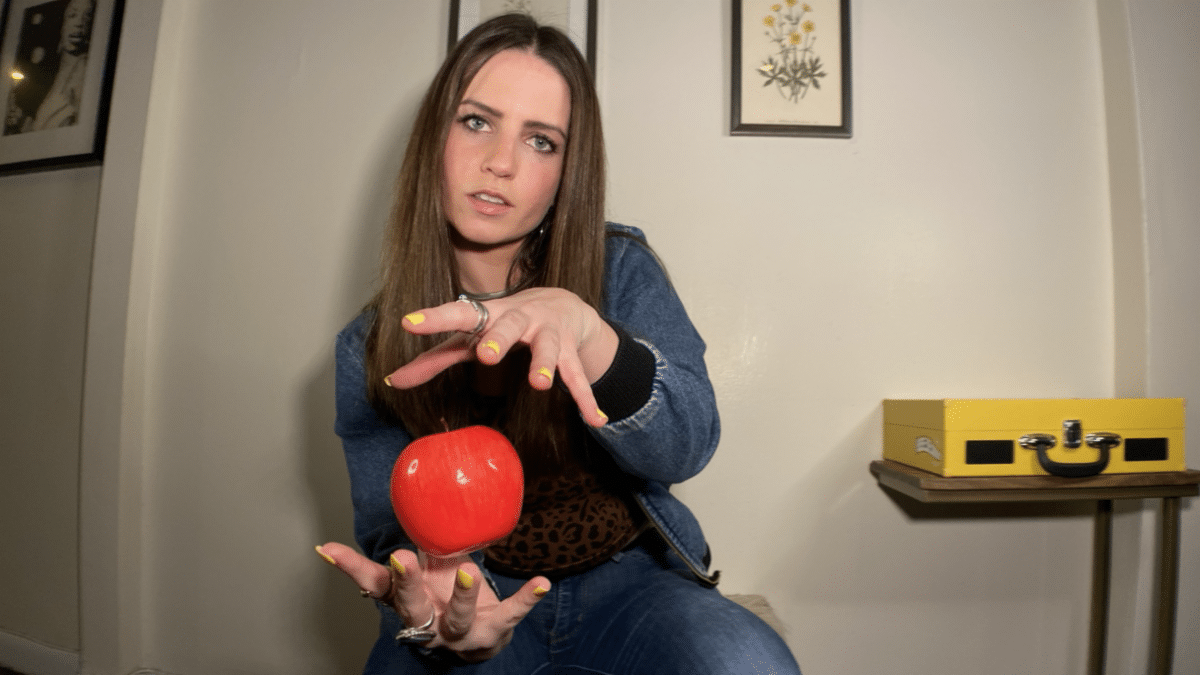 What is the most embarrassing memory and most proud moment of your career so far?
Knocking on wood now because I can't think of a big embarrassing moment. I've certainly played sets I didn't feel good about, nearly embarrassed, but that's part of the job.
I probably feel most proud when someone tells me a song helped them take some kind of action or cope with something. I don't know if proud is the right word. But it feels really good.
What is the best advice you've ever gotten?
I've gotten loads of great advice. Wise people have advised me to not take myself too seriously, to help another human when I am hurting, to validate others' feelings even when I don't agree…I could go on. One piece of advice I really like, don't hoard ideas. The more freely I share with others, the more easily I receive.