How did you get to where you are now?
Mitch: We were introduced at a gallery opening in SoHo, and then decided to do something rather irregular; get together immediately and start writing songs! We had our first song penned in under 10min, and we just never stopped writing. Later, we were introduced to Peter [Scialla] at a private party in the meatpacking district, after a mutual friend heard us performing said first song.
Pete was playing piano at the party, and we decided to join in. Everything just kind of fell into place; when it's right, it's right. Early on, we adopted the ethos of performing anywhere, anytime. Matt Pinfield heard about our live show and came to see us perform at a converted porn theatre (emphasis on, "converted" 🙂 in Time Square. We instantly hit it off, and we found ourselves back in the West Village going through demos, talking music, eating gyros, and just forming an amazing bond. Matt's our brother! It's amazing having someone with his knowledge as an integral part of the team. We feel truly blessed!
Pat: Then, instead of taking time off after all of our shows were cancelled, right before SXSW in March 2020, we just made the decision to double down and work even harder: write more, write better. That seems to be an eternally wise decision, because over the Summer, smack dab in the middle of the lockdown, we signed with BMG. And that brings us to now.
What is the favorite song you wrote and why?
Pat: That's a tough one! So many of the songs have had different impacts on me at different times. I love them all!
Mitch: Not to sound coy, but the first one and the last one… whatever song we are currently working on we always think is the best one, but without the first one we wrote together, we wouldn't be here, so I guess it's a tie.
Who are your heroes and influences?
Pat: So many different singers, bands and artists could be the answer, and they could be for different elements of music. One could be for writing, another for performing, etc etc. But the top of the list would look like Mick Jagger of the Stones, David Gahan of Depeche Mode, Prince, Michael Hutchence of INXS, Bowie, Michael Jackson, REM, long list!
Mitch: I've always admired the pioneers, the musical geniuses that changed the game, and then kept at it as long as their physical bodies could hold out: Mozart, Eddie Van Halen, George Michael, DMX, just to name a few.
What are some things to do to keep your inspiration alive?
Pat: Always keep working on your craft, it keeps the juices flowing. For me it's definitely always writing.
Mitch: Living life to its fullest! And when not doing that, watching as many movies as humanly possible.
Who are you binge listening to these days?
Pat: All sorts of new music, there's so much to listen to so I try to find new artists all the time. I've been listening to Rufus Du Sol, Roosevelt, Tame Impala, The Knocks and Dominick Fike recently but always checking out new music.
Mitch: These days, mostly podcasts. After a full day in the studio, recording or rehearsing, the last thing I want to hear is more music! Lol When I get in my car, Van Halen just starts playing, so I'll just keep that going… perfect music to speed to, I mean, drive the speed limit to 😉
Favorite movie or TV show?
Pat: Surprise me, keep me on the edge of my seat, or inspire me. Basically my criteria for favorite movies. We are a movie based band that's for sure.
Le Samourai
The French Connection
Enter the Dragon
Deathwish
Rocky
Conan the Barbarian
Blade Runner
Rambo: First Blood Part 1
Terminator
Robocop
Batman (1989)
Heat
Donnie Brasco
Vanilla Sky
Into the WIld
Drive
We Own the Night
Interstellar
Mitch: I love feel good movies: The Shining, Full Metal Jacket, Alien, Blade Runner, Predator, Die Hard…
Tell us about your latest release and how it came about.
Pat: "Versions of You" was unlike anything we've done before. It spanned both distance and time itself. We began recording in 2017 in our Clubhouse in midtown Manhattan, and just finished the recording process in Williamsburg, Brooklyn a few weeks before BMG's release.
Mitch: The listener is hearing the band's progression before, during, and (hopefully) post-pandemic, so the song has 3 years of life experience coursing through its veins. We're also writing you now back in our Clubhouse in Manhattan so it's all come full circle.
Do you have any peculiar pre or post show rituals?
Pat: I like to have a coffee before performing, with enough time before to not dry my vocal chords out. Post show, I love getting to connect with people in the crowd after the shows.
Mitch: For me it's coke – before, during and after – Diet that is 🙂
What's the future looking like for you?
Pat: The simple answer is to be making music better than we are now, growing as artists. The hope is that time brings some success, some new fans, and hopefully some of those small gold Gramophone statues!
Mitch: Our goal, from the beginning, was to be the first band to perform on the Moon.. so we're still gearing up for that, but right now, I'd settle to perform anywhere with gravity! We can't wait to get back on stage! So, to the Moon, and beyond!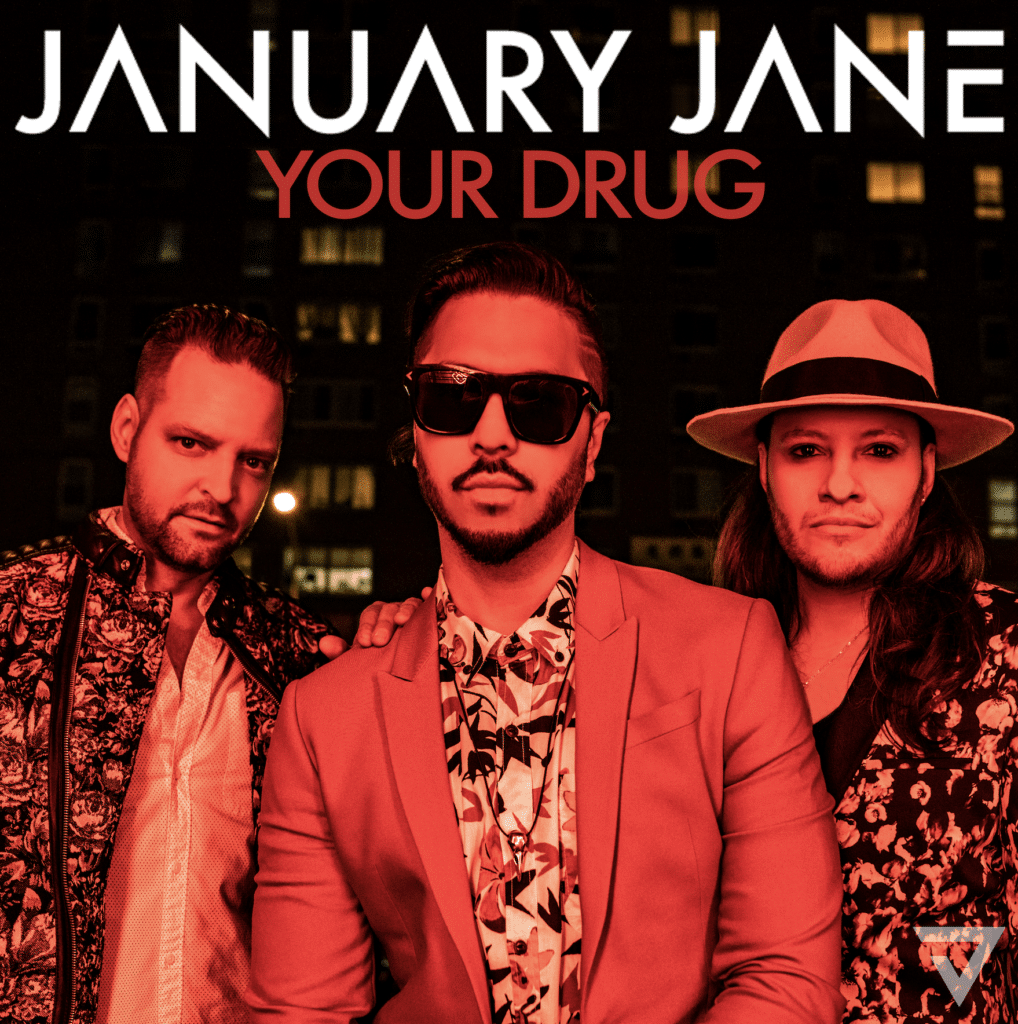 Who inspires your style and aesthetics?
Pat: When I think of style it's not just clothes, its mood, its imagery. David Bowie would be a big one, but it's because he was always evolving. Prince because he took chances, so it's tough to make a list. Tarsem Singh is a director that has such a dreamlike way of stylizing his movies – so it can come from a lot of places.
Mitch: You gotta be comfortable in your own skin… and clothes! So I let comfort, and sometimes Gucci, guide me.
What is the achievement or moment in your career you are the most proud of and why?
Pat: This interview! Being here in this moment answering your questions, with everything going on with BMG and the band being on a path to reaching a wider audience, what a time to be alive!
Mitch: For me, it's impossible to say, because we're always pointed towards the future; what's next. But for my parents, playing Carnegie Hall with Sting, and some other childhood heroes, was great… checking that iconic venue off the list was awesome. The recent deals we've signed with BMG, the culmination of so many years of hard work, countless hours of practicing, and the dream, from when I first picked up the guitar, was always to be at a major label, so that's certainly up there.
What do you think is the best way to make it as an artist nowadays?
Pat: Never quit, and hustle as hard as you can. It's the name of the game now – you have to wear every hat, not just the musical one so buckle up and get all those hats on!
Mitch: Same way it's always been, persistence! Just gotta keep going! Even luck, in my experience, anyway, seems to be a byproduct of persistence. The more you're out there, the greater the likelihood there is of meeting people who prove to be pivotal in your life… and that goes for music, love, or anything else of value.
Would you change anything in today's music industry as an artist?
Pat: I would say having a better infrastructure of online performing which seems to be happening naturally from being stuck inside in 2020. That seems like a new frontier and we'll see how that gets incorporated into live performance in the future.
Mitch: I wouldn't change a thing!