A desperado of modern culture, DEVORA, bridges outlaw country melodies with dark pop hooks drawing you into her surrealist western world.
Raised in the desert of Arizona, DEVORA draws her inspiration from her roots, growing up around desert creatures in a western town, experiencing the sinister lawless side of desert life, and the characters she's met along the way. In her modern goth-western vignettes she conjures images of ghost towns, dark rodeos, the haunted desert, abandoned motel rooms, skylines on fire, the open road and reckless tales of love and loss in a modern wild west.
A rebel at heart, DEVORA has always taken the road less traveled and her reputation precedes her. Singing and writing since she was a small child, music comes second nature to her, as she was continuously writing short stories and poetry while growing up in a small desert town.
Eventually she began to draw on the stories, encounters, strange themes and adventures occurring in her life by turning them into songs. With favorite pastimes such as hanging out in graveyards, exploring and traveling to bizarre places (she speaks fluent French and is of 100% Russian descent ), studying medical textbooks and philosophy, DEVORA is an eccentric independent spirit who marches to the beat of her own drum.
DEVORA is not just music, but an immersive multimedia artistic experience of the Wild West, re-imagined in 2021. It's not her story, but all of our stories, to choose and be immersed in your own adventure; to harness your own inner outlaw. Her last release 'Not Dead Yet,' celebrates life in the fast lane, while marking the beginnings of a wild expedition ahead, and the spiritedness of riding off into a pitch black sunset.
Tell us about the genesis of your project. How did you get to where you are now?
I've been writing/singing/playing my whole life. Inspired by my upbringing in the desert in Arizona, I've accumulated so many stories, poems, songs, etc. I started writing more of these songs a couple of years ago and my manager Rene Mata connected me to some talented producers/songwriters, who have ultimately become my brothers, to polish up these songs. He then started taking steps to getting it out into the world. I signed with TigerTone Records/PIAS in 2020 and the rest is history…
Who are your all time musical icons?
Trent Reznor, Atticus Ross, Kurt Cobain, Johnny Cash…just to name a few.
What are some things to do to keep your inspiration alive?
I love creating vision boards with surreal crazy pictures as well as watching old western movies when I'm in a creative zone…visuals inspire me heavily.
Favorite movie or TV show?
I am obsessed with Tarantino films…as well as any film by French director Gaspar Noe. I Love "Natural Born Killers", "Fear and Loathing in Las Vegas", "El Topo" by Jodorowski and Requiem for a Dream, just to name a few. I love horror movies and psychological thrillers.
Tell us about your latest release and how it came about?
I released my EP at the end of June along with a music video for the song "Fist Fight". The music video for this song was directed and shot by extraordinary talent Jason Cowan. The video was produced by Dale "Rage" Resteghini, Rene Mata & Krish Narsinghani. We shot the whole thing in 17 hours and it was an absolute dream team to work with.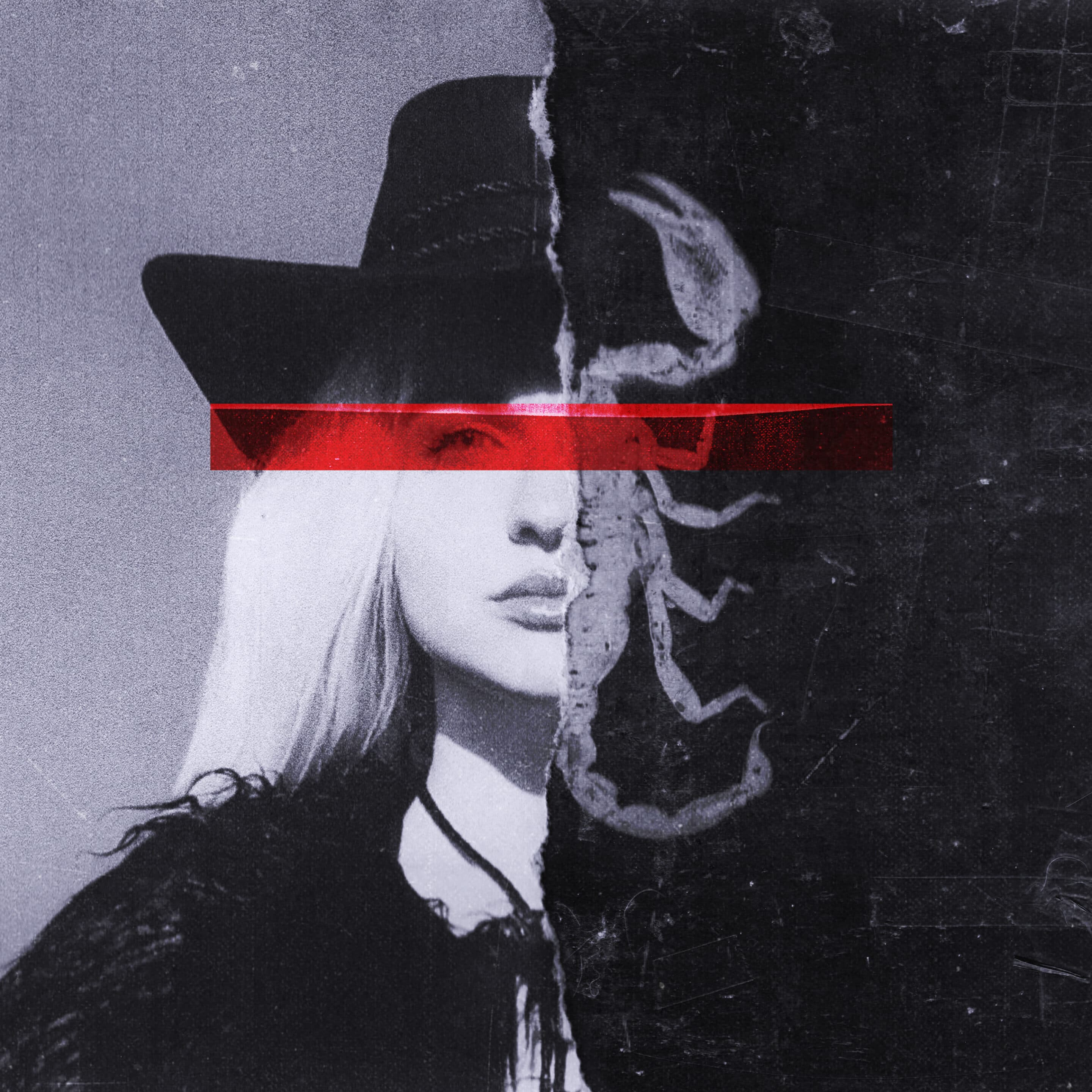 Do you have any peculiar pre or post show rituals?
I like going for a run before a show and doing some vocal warmups…it gets the adrenaline going and then by the time I get on stage I'm super warmed up and ready to rock! I find this is much healthier than my previous rituals which involved drinking snake venom…
What's the future looking like for you?
I'm looking forward to getting out on the road and firing up this rodeo! I'm working on songs for my next EP and just wrapped up a crazy music video shot in Texas with Director Leven Rambin who is a genius!
Who inspires your style and aesthetics?
I'm inspired by a dark and surreal Wild West—something straight out of a Tarantino movie. I Love old neon signs, Ghost towns, seedy hotel rooms, the open road, and fiery desert sunsets. I love mixing goth elements with western aesthetic.I love taking a classic western element and then turning it on it's head with a pentagram.
What would you change in the music and entertainment industry especially after this past year?
I would love to see more fellow females in executive, and A&R positions in the music industry. It would be amazing to see some more diversity.