Alluring, captivating and sensual. These are just a few words that describe NYC born, London-based queer performance artist GARRETT PAKNIS. Following a string of releases throughout 2021, GARRETT rounds off the year with his most exquisite release yet – his brand new single 'PARIS', out on 20th December. The track is accompanied by an artistic visual filmed in the streets of Paris.
Effortlessly blending elements of house, dance and electronic music with his hypnotic vocals, 'PARIS' showcases GARRETT's effortless and natural gift for storytelling. Naming SOFI TUKKER, Hercules & Love Affair and FKA Twigs as his biggest inspirations, GARRETT thrives on being able to experiment with the emotions and feelings he's able to convey through his music. The accompanying video is a piece of art in itself, and captures GARRETT's ability to transcend art and music, plus his spellbinding allure as he roams the streets of Paris.
Speaking of the piece, GARRETT says, "I've been sitting on this project for two years, but I feel like now is the perfect time to share it with the world because it feels like the full representation of my art.
I wrote the lyrics in the Montmartre district in Paris, a few months after a breakup changed my life back in Berlin where I was living at the time. I was quite literally looking back, grateful for where I was, but reminiscing on the thought of "What if we could go back…?".
I remember the energy pulsing through me emotionally… it just flowed so seamlessly, and the entire afternoon was like a dream. It was wonderfully sunny, and hot, and I was heavily caffeinated. About four months later, I was in the studio with my friend Denis (whose producer/artist name is DAYNE S) and we started making this track. It was just…electric. We lost all sense of space and time. It was pure art… we weren't thinking of commercial appeal, or anything else, and I loved those years of my life in Berlin because I was creating so much just to create.
We wanted to tell the full story, and capture the entire vision and feeling of 'PARIS' through the visual. It has elements of French Disco, and all the instrumental parts are "real", meaning… not digital or soft synths. There's the warm acoustic guitar intro which gives a gooey romantic vibe…and then it really grows into quite an unsuspected banger from there."
Having grown up in New York City, GARRETT has been "moaning poetry" into microphones since his teenage years, and brings a soulful energy to his house-infused dance music which contains raw and vulnerable yet conscious lyricism.
GARRETT has built up a fanbase of over 80.000 followers and listeners across his platforms, as well as amassing over 2,000,000 streams and has performed in venues all over the world, all as a completely independent artist.
What inspired this last release?
What inspired this last release 'PARIS'? It was the pocket of emotions when you've healed from a life changing relationship, and am looking back reminiscent and grateful, and wondering "what if we could go back, back, back…?"
Do you get inspired by other art forms? Oh, yes! I studied art history in school, and have walls full of art and collect sculptures and other random objects. I'm very inspired by the physical world in general – by all forms of art, and by visuals, photographs, by sound, by nature…
Any funny anecdotes from the time you were recording or writing this? I was writing the track in a cafe in the Montmartre district in Paris and the waiter randomly came up to me and started talking about John Lennon's writing process and that he felt it was similar to mine. I found it super quirky and endearing, because those were some of the first words the waiter and I shared, and I wondered how much he could've really known about my process… I think he just wanted to talk, and let me know we have common interests. I found it very cute!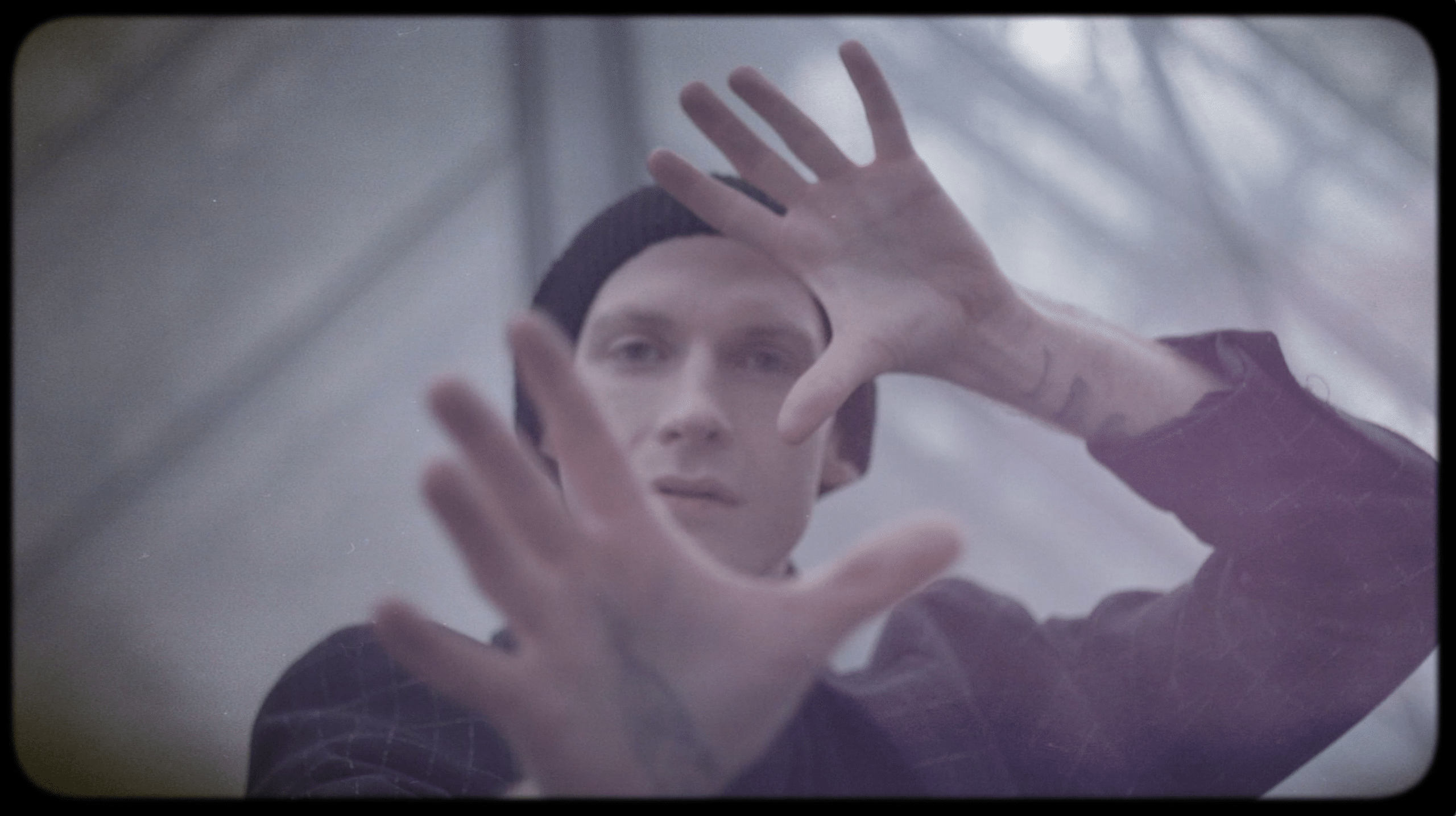 What's your favorite place or environment to write? I've been writing since I was a kid and I'll literally write anywhere, though I do love planes and long train rides… I guess being in transport, where you're uninterrupted, is a nice setup. The thrill of new adventure… and the time and space to zone out.
What's a record that shaped your creativity? David Bowie's 'Rock n Roll Suicide', Steve Nick's "Bella Donna", and Janis Joplin's "Pearl".
Who is an artist or band you look up to today? BANKS and FKA Twigs
What excites you the most about what you do? That it's full encompassing – that I don't just put out music, but I put out visuals and stories. I was a commercial and film actor in my teens and twenties, and I get to use this creative expression in my visuals.
What is your view on genres and music styles since you mix a lot of them in your music? I think it's quite important. 'PARIS' is made with all live instrumentation, even though it's quite electronic and even has moments of feeling like it's French Disco. But the soft acoustic guitar opening gives it that softness that allows it to build. Experimenting can give you layers, and depth in your work, that you may otherwise be missing. I've lived and traveled across Europe, Asia, Africa, and the states for the past 10 years, and I've picked up inspiration everywhere I go, so I want my music to reflect that as a sign of respect.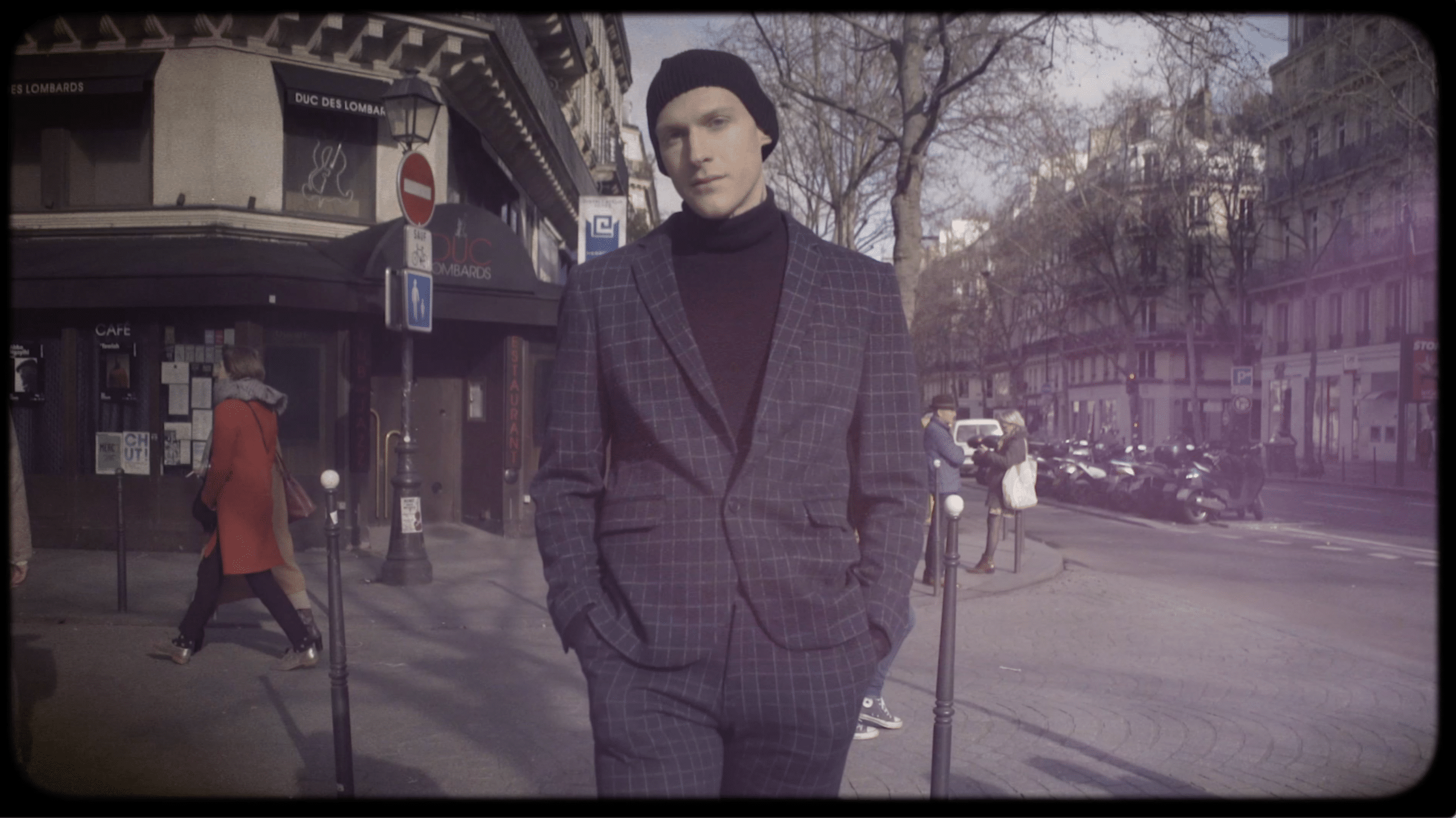 What does music and art mean to you? It's everything. I believe humans are born to create, at least I know that I was. Art represents the identity of the creator – it represents the soul. And that's the most important thing we all possess – the soul.
How would you describe your sound in one word? Original.