Philly based melodic post-punk rockers Stud Count reveal a show-stopping first listen of their upcoming debut self-titled LP with their single "Talkin' 2 You." This track marks the beginning of Stud Count's new era of music as they announce their signing with Smartpunk Records for the release of their upcoming album in 2022. The track is a brazen, high energy love song about finding "the one" :
"This song is about finding that person – your forever person. All the waiting, tears, and doubt solved in the context of permanence." – Norelle Green, Stud Count
Counting such influences as Wipers, Garbage, and Husker Dü, Stud Count is a new Philadelphia-based band featuring familiar faces. The fresh endeavor is composed of current/former members of Drill Sergeant, The Dividing Line, Academy Order, Fluoride, Leashes, and Fixation. Combining an abrasive post-punk edge with a melodic undercurrent beneath it all, Stud Count features drummer Bret Hart, vocalist Norelle Green, Max D'ambra and Matthew Green on guitars.
The group found its beginnings at the tail end of 2019, hanging out in a West Philly apartment. Founding member Matthew Green had written a demo's-worth of '77 style punk songs, seeking to combine the trademark hook-laden proto-punk sound of bands like Buzzcocks and The Undertones with the edge of modern hardcore. Green and drummer Bret Hart had met earlier that year at a local gig while both of their bands at the time were touring steadily.
After some concerted talk, Green and his wife Norelle took a week in the mountains to tighten up a handful of songs with Norelle on main vocals and Matthew on guitar.
Soon after, the band had their first practice, tracked their two song Demonstration (2020), and planned their first performances. In January 2020, they were invited for a live interview and track premiere on Philadelphia's Museum of Punk Radio Show and soon after booked their demo release show alongside Webbed Wing, Gel and Luxe. Still riding the high of the gig, the group began to demo songs for a full LP. Unsure of when they'd be able to perform again when the pandemic hit, Matthew and Norelle took to the mountains again to distance track songs for the Pleasure Center Promo (2020, released on tape by Convulse) and tighten demos for a full LP. Later that autumn, the band booked studio time with Zach Miller (Gel, Sick Shit, Fluoride, Academy Order), finishing up that December.
Still unsure of if or when shows would come back, they sat on the record until the summer of 2021 until eventually finding their home on Florida's Smartpunk Records. With the world opened up and their debut self-titled LP on the way out, Stud Count stands to have a busy 2022.
What's your story as a group?
The band started at the end of 2019, we'd just been going through some hard stuff when Matthew wrote the demo. He and the drummer Bret have been in a long string of punk and hardcore bands before this and had talked about doing a lighter band together while their respective bands at the time were way busier. We got together and started to get some home-studio recording done for a demo tape in our bassist's basement, and things just started to develop from there. Got to do an interview on a well know Philly radio station, got some streaming coverage and played a really wild first show just before quarantine hit in 2020. Spent most of the next year writing and working on other projects, eventually recording the LP in the fall of 2020, releasing a promo tape eventually signing with Smartpunk Records in the fall of 2021. Really just happy to finally be sharing these songs with the world.
What inspired this last release?
We wrote the songs over the course of a full year, and honestly, a lot went into the record. There are songs about falling in love, losing friends, struggles, burdens, and honestly everything else you'd want to process with the world shut down.
Musically, we set out to make something of a '77 punk revival project with Stud Count, but Norelle's Cranberries-esque vocal style and Max's Husker Du style leads really brought the tracks to life and opened up the pool of influences.
Do you get inspired by other art forms?
Other than music, we're all into movies and cooking…and eating, obviously. Most of the original Stud Count crew spent 60% of the last two years watching movies and eating together. Most of us are vegan so it makes cooking for the homies an easy endeavor. Our guitarist Max is really into drawing and is a tattoo artist. Norelle (our vocalist) is a makeup artist and model. Our new bassist Jake is a hairdresser. Our guitarist Matthew is writing for a handful of zines. We're into everything haha.
Any funny anecdotes from the time you were recording or writing this?
Honestly, the recording process was fun as hell. The engineer, Zach, had this giant Shepweiler dog named Moose who was just chaotic and made the whole experience even better. The whole process was some relief from an otherwise super stressful couple of years, made making the record that much more enjoyable.
What's your favorite place or environment to write about?
The bones of our songs were written by Matthew alone in either our apartment in West Philly or up in the mountains of PA, then fleshed out with our drummer Bret and brought to life after demoing with Norelle's vocals and Max's leads. The peace of getting out into the Poconos to chill and write makes everything better.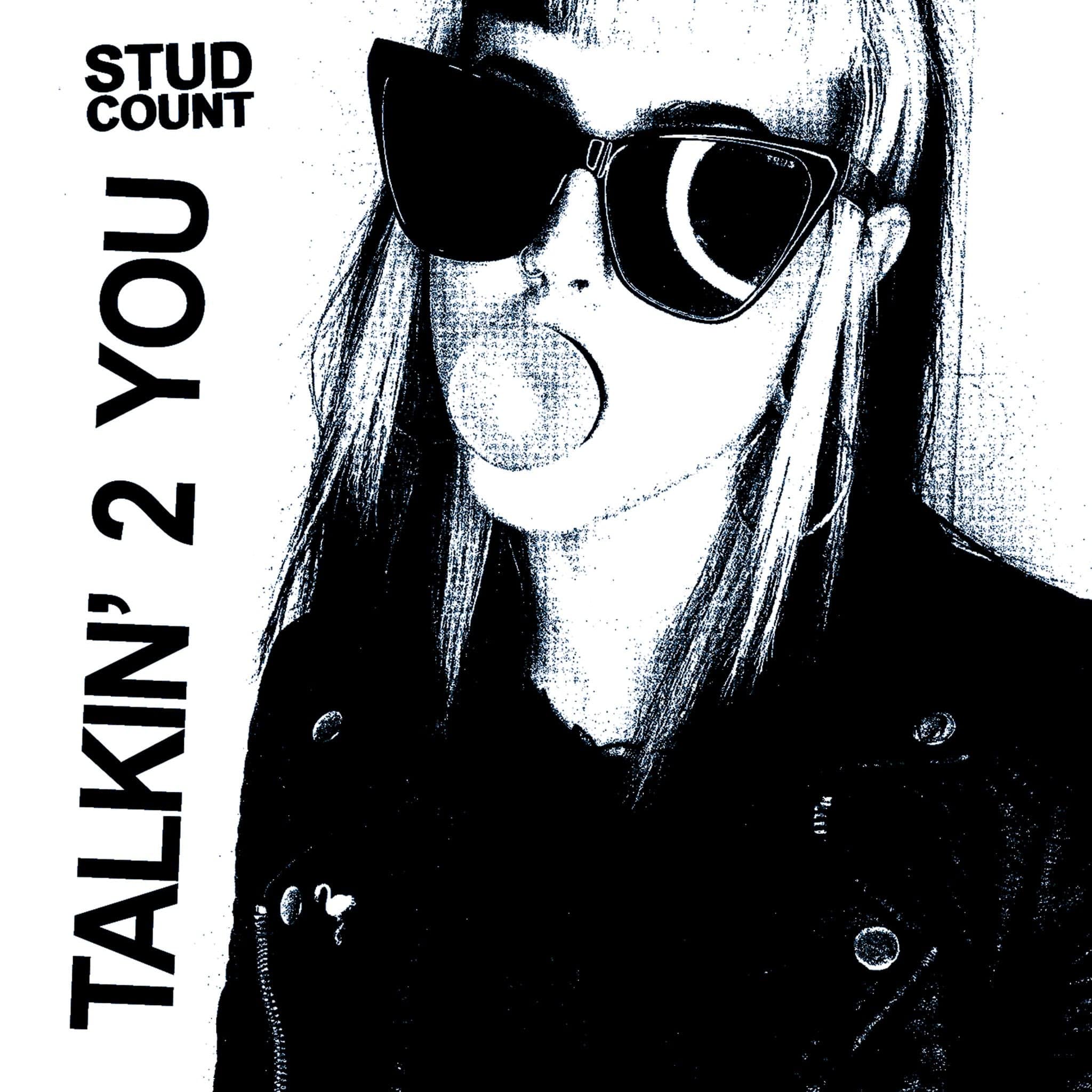 What's a record that shaped your creativity?
There have been a few between us. I mean if we're going back to the records that shaped my world as a kid, the list is short and I immediately know what's on it: Rancid – "…And Out Come The Wolves", Ramones – "Leave Home", and The Clash "London Calling". If we're being honest, if I hadn't found a bootleg of Blink 182's "Enema Of The State" at 9 years old, I would have never gotten into punk at all, much less found the above records a couple of years later.
Who is an artist or band you look up to today?
As for current artists, there are a few. I have a lot of respect for Pat Kindlon (Drug Church, Self Defense Family, SWAT, etc). The guy's been doing it forever; I was a teenager when I saw one of his old band's End Of A Year I think in '08/'09 play a super out-of-place set at a hardcore fest in Danbury, CT. The way that guy controls the mic during and in between songs is just precise, and his involvement in the scene on and off stage is the sort of support that doesn't seem to fall into corniness the way a lot of folks tend to. In general, the generation just above us has been killing it with cool punk/HC adjacent projects we all love. A shortlist: Drug Church, Sunstroke, Fiddlehead, Spiritual Cramp
What excites you the most about what you do?
Been playing in punk bands for a long time, nothing beats the experience of touring, playing out, meeting new people, and sharing your stuff with the world. We play in a few other bands actively, and I can't tell you how wild it is to have people actively seek out, merch from and write articles about your music. It's an awesome feeling.
What is your view on genres and music styles since you mix a lot of them in your music?
Genres are important. We drew from a lot of pools to bring the sound for Stud Count to life, knowing what they are isn't necessary for being into it, but I might help haha.
What does music and art mean to you?
I personally feel that we were created to create. It's our natural mode; it's the expression, the passion, and the urge to make something new and enjoyable.
How would you describe your act in one word?
Punk? Fun? Pop? You decide