Wendy Rae Fowler and GhostRhythm Records announced that the digital release of Warped: Resurrected on all major platforms is out now as well as a Bandcamp Vinyl Campaign where fans can support the production of a double gatefold LP to accompany their digital copy.
"Like a contemporary soundtrack to a Bela Tarr cityscape where southern goth, Ennio Morricone and Siouxsie Sioux melt together, the shadow atmospherics of Wendy RaeFowler is brooding and visceral, dark and dreamlike. Highly recommended," – Mark Lanegan
Wendy's work as an artist has included many film and tv pieces and she will be appearing at a Screening and Q&A session for the new film CLAY & BONE with director Brian McClave and narrator and best-selling author Will Self, at The Depot, Lewes, UK on November 8th, 2021. Details here.
What's your story as an artist?
My hierarchy of basic needs: 1.Make music 2.Food 3.Make music 4.Shelter 5.Play music 6.Love and shit like that
What inspired this single?
Inspiration for the single Golden Brown: I never would have dreamed of attempting a cover of Golden Brown, but a music supervisor buddy specifically requested it for consideration on a project. Creative cohort at the time, Daryl Raynor, and myself went to work feverishly as there was very limited time to complete the project. We both worked on it in our separate studios and then came together one day to complete it. We work particularly well together so the results were cohesive and it turned out better than I would have expected, especially considering the caliber of tune the original is. We'd hoped we could get away with covering it given the lead would be sung by a female and we changed the time signature as a blatant attempt not to step on the omnipotent toes of The Stranglers …turns out it wasn't used in the film and lucky me because now it gets to assume its rightful position on WARPED: RESURRECTION.
Album inspired by: The blues and artists like Can, The Stooges, Bauhaus, Portishead, Jefferson Airplane, David Lynch, SlowDive, Pink Floyd, Nick Cave, and a seriously traumatic start to life.
What are some sources of inspiration for your storytelling?
Human existence I suppose…seems to be some sort of cathartic process for me…I don't dictate what comes out..I just allow
Any funny anecdotes from the time you were recording or writing the album?
The first thing that comes to mind around that time was a showcase we played when we were looking for a live agent, at Water Rats in London, booked by legendary booking agent Steve Strange. The place was empty as we were just starting out, had zero fan base. There were about 8 people in the crowd-2 were friends and the rest the opening band, Steve Strange nowhere to be found. Literally as I stepped up on stage the phone rang-it was my manager saying "Steve isn't coming". I was instantly filled with a seething rage (we'd been through hell & high water to get to that point), but the band had already started playing so I carried on… midway through the first song, the entire venue was busting at the seams – everyone from the bar heard the music and poured in within a matter of minutes. At the end of the song the crowd burst into the most explosive applause I'd ever received. We went on to play what I consider my best show ever. The next showcase Strange booked for us was shambles…..worse show I ever played…HA!!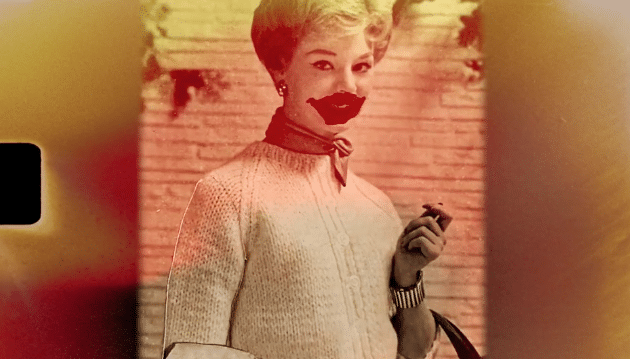 Tell us about the music video and the idea behind it ?
It's basically a statement about Americana, misogyny, and mid-century sexism…the point is to poke fun at, or tear apart the fabric of white America
What's a record that shaped your creativity?
SO MANY! most profound effect on my bass playing: The Stooges: Funhouse, and Can: Ege Bamyasi
Who is an artist or band you look up to today?
Vanishing Twin
Any future projects?
The bones of about 3 albums beyond the already scheduled next 4 Ghost Rhythm Record releases… A collaboration with pioneering desert rockers Yawning Man… new project with my drummer Leo Taylor… possibly more in the future with Maya Jane Coles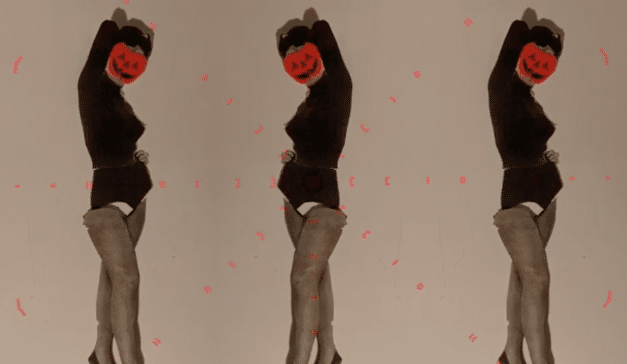 Top 3 dream collaborations
Sorry can't reduce it to under 4!
1-Roland Howard (RIP)
2-David Lynch
3-Timbaland
4-Black Sabbath
What does music mean to you?
Salvation
How would you describe your sound to someone who has never heard you?
This record in particular….Cinematic, atmospheric in a heavy kind of way: David Lynch meets Jefferson Airplane meets Slowdive