Canadian bass music legend and HypnoVizion label head Rezz releases her new goth-tinged single 'Embers' featuring vocalist Raven Gray. 'Embers' serves as the third and final single off Rezz's forthcoming IT'S NOT A PHASE EP, due out this summer. 
Regarding the track, Rezz said, "After I heard Raven's vocal acapella, the instrumental flowed out of me very naturally and quickly. This is a different song than what people would expect from me, but it's a song I personally love and I'm stoked for it to be a part of IT'S NOT A PHASE."
Raven Gray added, "When I wrote the lyrics to this song, I was saturated in pain, yet surrounded by hope. 'Embers' is about using the glass in my life to build a home. Even when I was lost in the dark clinging onto nothing, there was always a spark in the ashes. I want everyone who listens to remember that. With massive gratitude and love to Rezz and her whole team on my first collaboration of the year I am honored to present 'Embers'."
How did this collaboration start? What have you learned from it? 
My collaboration with Rezz started organically. We met through mutual friends. She heard the vocals from the original version of 'Embers' and was inspired to create a whole new version. Working with HypnoVizion, I learned how a proper press release is handled and was given the opportunity to grow by being included in this process. As a new artist, I am greatly appreciative to work with such a prestigious name in electronic music culture. 
Tell us about the writing process for this track. How did it come about? 
The writing process for this track came naturally to me. In 2021, I was working in a home studio with my friend Gerald Cerda who is a producer/vocal engineer. He came up with the original beat. After hearing the production, I began writing the lyrics and the structure of the song, from this process a demo was born. We then enlisted Morgoth Beatz to collaborate with us on the guitars and drums of the original demo.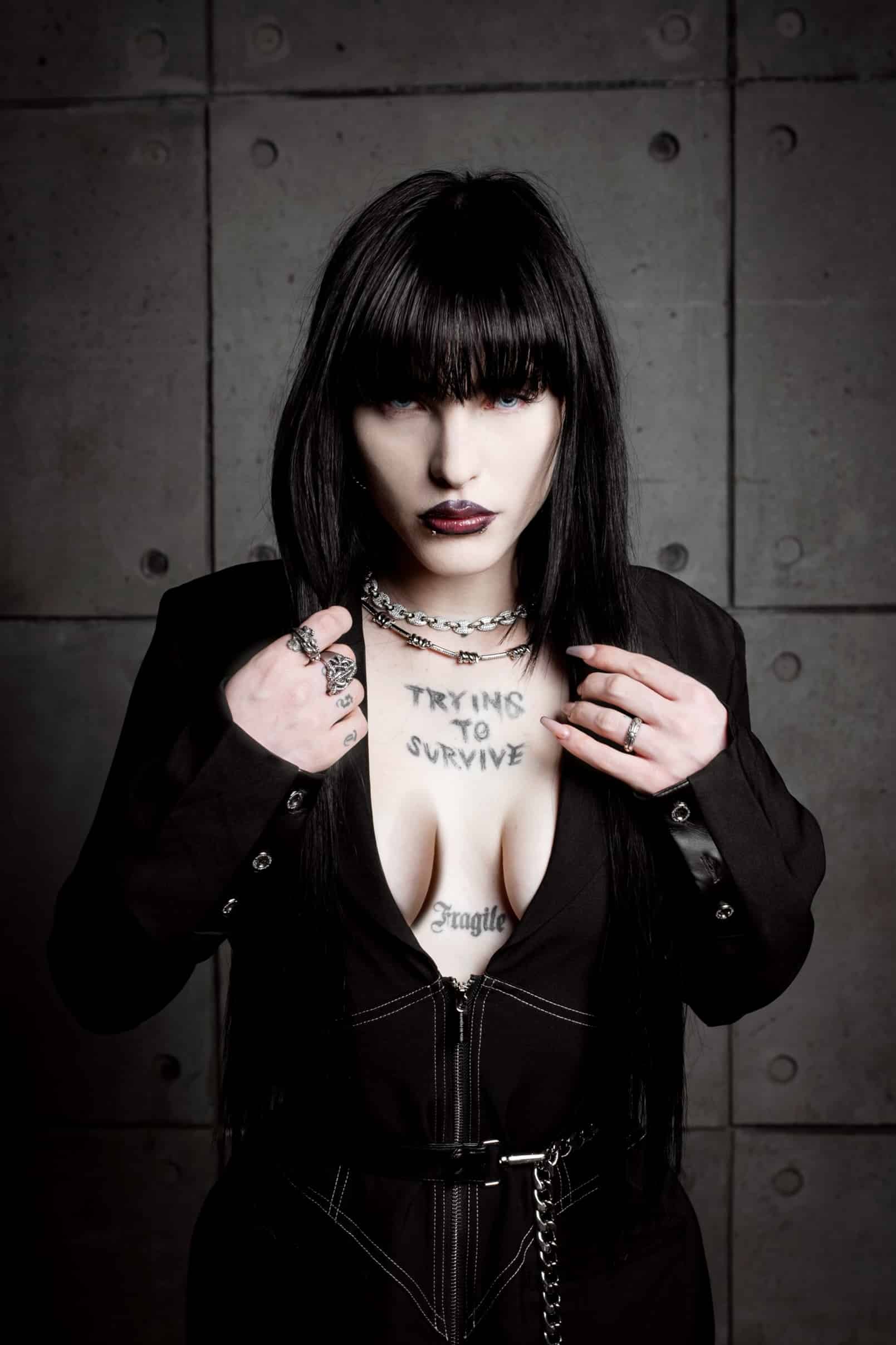 What inspired it? Life experiences, episodes from your past etc? 
The pain and trauma from my adolescence inspired the lyrics of 'Embers'. Living in shame and building a new life from the glass of my past poured out of me onto paper. The story of 'Embers' came into fruition. 
What do you think is the status of goth music today? 
I think goth music is extremely relevant to today's music culture. It has become a trend that many have tried to emulate but don't always succeed in doing because the pain in the delivery is not authentic. It has to be real. Goth music is pain put into a song; it's not just a trend, it's a form of vulnerable expression. 
Who are some of your favorite musicians and artists today? 
I listen to alot of music. I grew up in a Christian home so I wasn't always allowed to explore secular genres until my late teens. At the age of 18 I discovered Marilyn Manson, I became interested in bands like Underoath, Fit for a king, Motionless in White, Evanescence, Fly Leaf, Paramore, Citizen, Circa survive, Slipknot, Bad omens, Team sleep, Drab majesty, The cure, Florence and the Machine, Ellie Goulding, Sia, Bjork, Grimes and many more. I grew up listening to Crywolf, Illenium, Seven Lions, Kaskade, Skrillex, Deadmau5, Above and Beyond, and of course, Rezz. Being such a huge fan of Rezz you can imagine how much this collaboration means to me.