Euro daddy  Ingolf is a music master crafter. Debuting as a solo artist, this is far from the beginning of his career. A group of like-minded music students formed "Concession" in the late 80s, which launched  Ingolf's musical journey. After that,  Ingolf toured as a DJ and live act in the former GDR and started working on his project called Sgt. Pepper (not a Beatles reference).
Sgt. Pepper was a smashing hit among synth-pop fans, especially Depeche Mode fans. In the wake of the fall of the Berlin Wall, the career of  Ingolf came to an abrupt halt. In an instant, no one wanted to have anything to do with the East. He started a club for young people and opened a recording studio. In this studio, musicians from all over the world recorded but the main focus was to give kids interested in music a chance to shine. In the 90s, his priorities shifted and he started producing. 
Ingolf designed several techno projects and wrote music for TV. Moving forward to the early 2000s, with his partner at that time, he founded KID Broadcast. They worked with musicians such as Rammstein, Deichkind, Knorkator, Richi Hawton, Clueso, and many others. He offered personal service, not very common at the time, where artists could discuss their needs directly with him. He then returned back to his roots, suffering a heartbreaking breakup. This was the catalyst for his debut album as a solo artist titled Exil.
We're presented with 9 songs, each a testament to  Ingolf's extraordinary talent. "Wonderful Life" is the first song we hear, and what a wonderful introduction. With catchy choruses and sticky rhythms, it is indeed a wonderful way to start the album. Next, we have "All Walls (Come Tumbling Down)", where synths truly take the stage accompanied by  Ingolf's seductive voice, his infectious energy is impossible to deny. "Crossroads" is a ballad from his heart.
It might sound weird but this song reminds me of Elton John's music. We can truly feel the emotions of Ingolf in this one. "Friendly Fire" is next! With a title like that, you know things are getting real. Guitars are more prominent in this song, emphasizing the heaviness of what's displayed. "The Time Has Come Back" is next. We go from synths to pianos to guitars and now Ingolf's engulfs us with violins. Showing his remarkable shift ability, not locked into a particular genre.
We're back to synth-pop at its purest! "Don't Leave Me Alone" shows the strong influence Depeche Mode has on his work. This could be the most impressive song on the album. If you're a fan of DM, this will definitely be your favorite. "Without Words" is another synth masterpiece, described by Ingolf as "Without Words can probably be interpreted as the starting point to Exil, the song describes exactly the thoughts and feelings at hour 0. It was the turning point in my life."
We're now in the final stretch, with only two songs remaining. "Don't Go Back" is another club banger, a track packed with energy and rhythm. The song is  Ingolf's closing statement on the journey of creating this album. Closing with "My Love (Il Mio Amore)", featuring Christina Roterberg, is a lovely ballad mixing English and Italian lyrics. Christina's voice perfectly compliments Ingolf's. What a great way to conclude the album!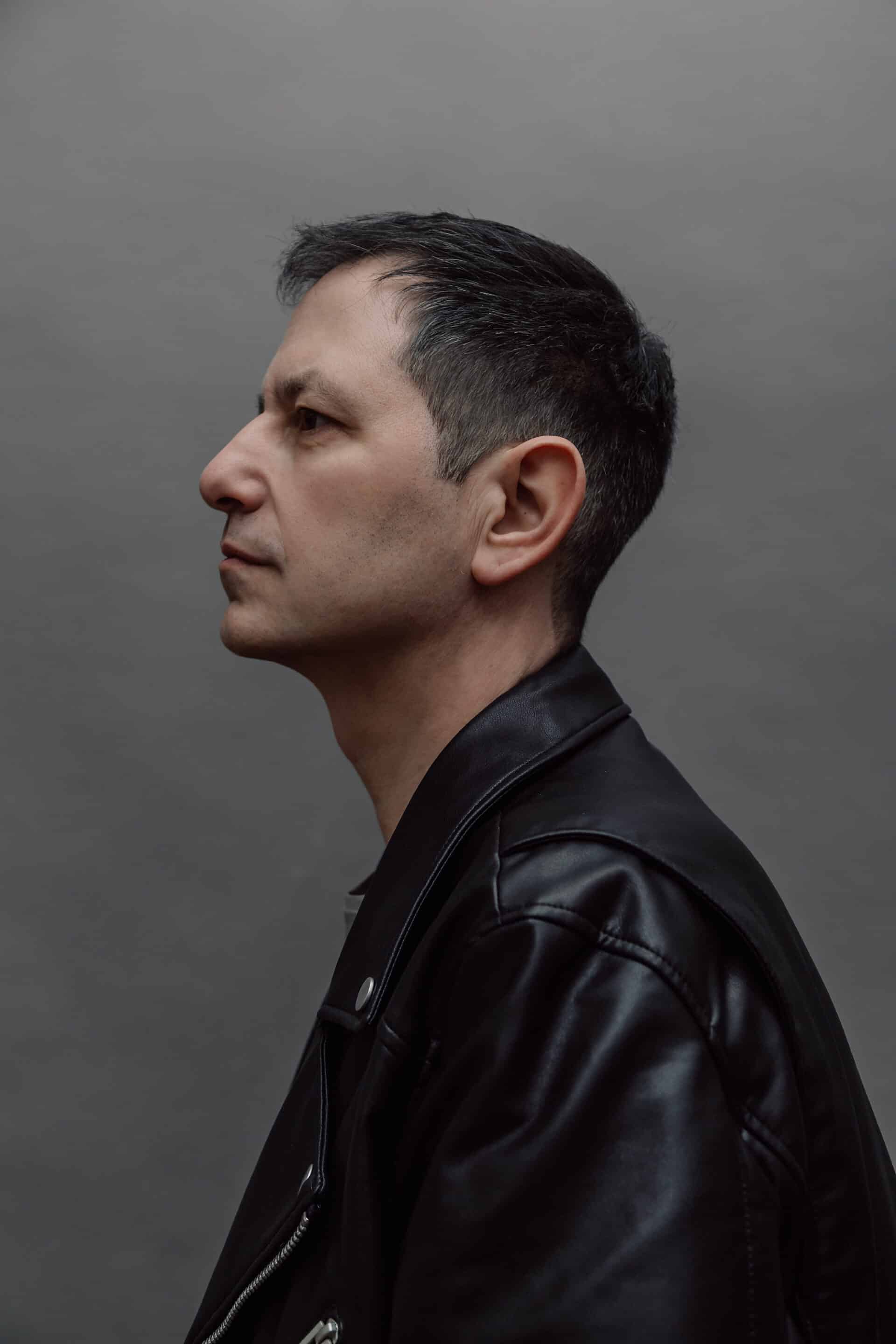 Ingolf's album, Exil, is a delightful compilation of nine songs that demonstrate his admiration for 1980s synth-pop music. Although the sounds of this genre remain evident, Ingolf has undeniably crafted his own unique sound in the process. Along with him came several musicians who had been familiar to him prior and also new friends gained during the recording session. This collaboration has resulted in an impressive outcome that will surely please listeners.
Synth-pop is not dead and Ingolf is proving it with his debut solo album Exil. Ingolf has crafted a timeless masterpiece. The album features 9 tracks of pure synth bliss, with a variety of styles ranging from 80s-inspired sounds to dreamy atmospheres. Each track is original and engaging, making it an enjoyable journey from beginning to end. Exil is a must-listen for synth-pop fans or anyone inexperienced with the genre. Don't miss it!