Hatched from gut wrenching metal, lyrical rap, and sultry jazz, BLAKSWAN is no stranger to unique music.
A student of the game yet a master of his craft, he's found ways to blend these genres of music into something you just can't quite put your finger on.
With pocket perfect drums, wicked and twisted rhymes, and raw grime production, BLAKSWAN has created a world of his own. He is more than just music. He's cinematic films and bold fashion, an immersive experience unlike any other. BLAKSWAN is alternative culture.
"I think after years of playing music, performing and producingI finally found my sound and it's reflected entirely in this project! It's hard to describe it so I usually like to resort to this amazing Anton Chekhov that says 'artists are supposed to ask questions not answer them'"
He reveals to Mundane
"JESUSCHRIST SUPERSTAR" is the debut single from BLAKSWAN. "JCSS" is a recalling and a reflection of BLAKSWAN's struggle with forced religion and an alternative view of the effects of programming.
"I want to be clear and say that this is not supposed to be an anti religious song. I don't want there to be any "cheap" satanic meaning behind it. I wanted this to be dark and mysterious and not at all blasphemous. The intention here is to spark conversations!"
He continues.
The songs mix of dark metal undertones with spitfire lyrical rap overtones blends a deep psychological trauma. Welcome to an alternative universe that BLAKSWAN has cloaked in darkness and where Discount Christ is worshiped by all.
"I am hoping to provoke a reaction rather than holding your hand and walking through the meaning of the song. Whatever reaction it provokes either good or bad I don't really care too much, as long as I'm provoking something in the listener rather than giving them an answer"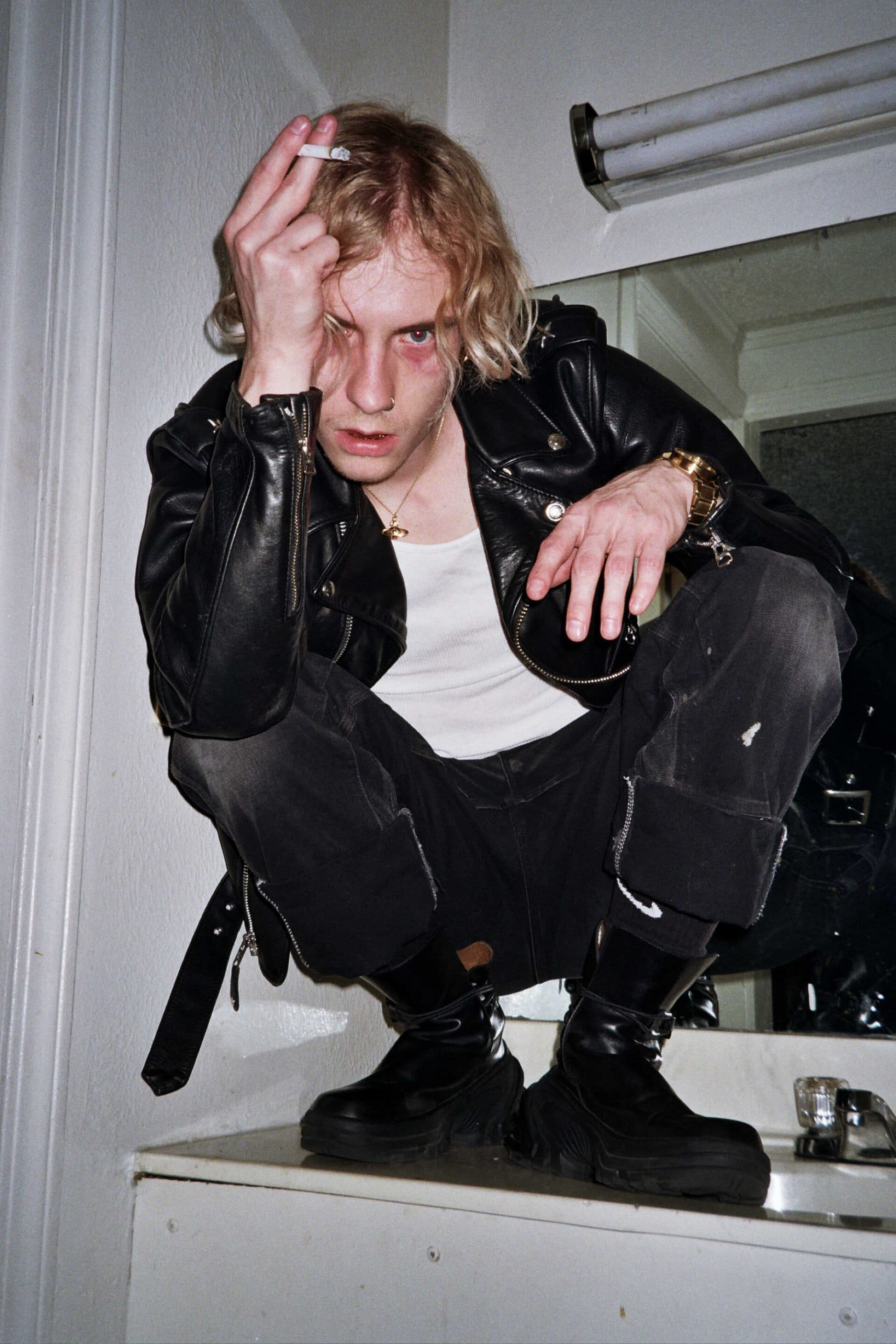 Visuals and aesthetics are also a solid pillar in BLAKSWAN's art as he asserts without question.
"I'm extremely involved in the whole process. From writing to producing to directing videos etc. I'm there for it and I love pulling imagery from other artistic media such as cinema or literature. Even the very name of the project was inspired the Aronofsky movie Black Swan which upon studying the concept and exploring it more has become also a symbol of the archetypical battle between ego and superego, good versus bad, the dichotomy between the bright and dark side of human existence.'
"Everything I do is inspired by the reality we all experience as human beings. I am truly a realist and all I'm doing is bringing realism into my art!"