All the way from the small Mediterranean island of Cyprus, TÁLTSIE is a young London-based singer/songwriter, whose songs blend pop influences and classical precision with an underlying soulfulness. 
Her musical journey began with classical violin lessons at the age of 7 and flourished into songwriting and singing. Inspired by the likes of Amy Winehouse, London Grammar and Lana Del Rey, TÁLTSIE created her own unique sound characterized by her distinctive vocal dynamics and powerful, yet fragile sound. Her emotive vocals and harmonies in combination with the electroacoustic instrumentation enhance and embrace the sentimental atmosphere of TÁLTSIE's sound, creating a raw, modern, and direct musical experience for the listener.
Do you think your Cypriot origins inspire your creativity to this day?
To be completely honest I don't think I have strong Cypriot influences in my music, but I think it's nearly impossible not to absorb at least some sounds from one's culture. Both of my parents are music lovers and I remember listening to albums from different artists every Sunday morning. It was never one specific genre or one specific artist. You cannot imagine how many times I've listened to albums by Queen, Deep Purple, Emma Shapplin, Whitney Huston, Michael Jackson, Simon & Garfunkel, Pavarotti, Amy Winehouse and many more. I guess my house was a diverse musical environment and I eventually ended up being really interested in the english repertoire.
What's the best thing to do to fight writer's block in your opinion?
I believe that writer's block should be taken less seriously by creatives. When this block does occur, the best thing to do is to keep on going and accepting new experiences. We underestimate to what extent new stimuli impact our work! We live in a fast-paced world with constant demands on our time and it's really hard to slow down when you are trying to do a million things simultaneously. Sometimes we just need to do less, to disconnect, to take a breath.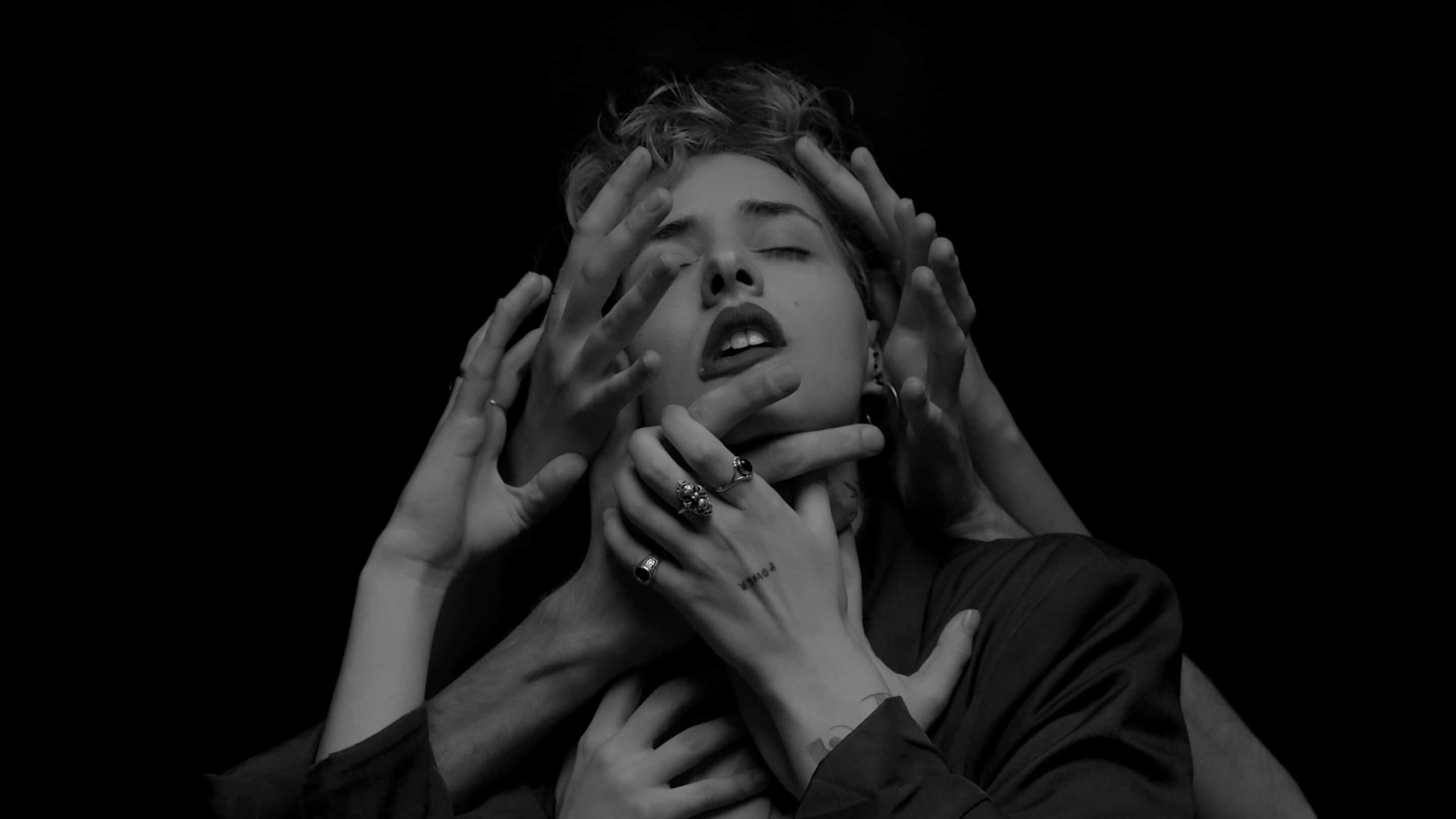 Tell us about your latest single
I'm just really happy that it's finally out there. I wanted to release ''Holding Stones'' a while ago, but covid made everything extremely difficult for all of us. On the other hand, I had plenty of time to really work on the song, think about the music video in depth and find the right people to collaborate with… If I had the possibility to finish the song earlier, it would probably not sound the same I guess.
The song is about trying to escape the turmoil of life, it's a juxtaposition between inner helplessness and invulnerability.
What inspires your art in general?
Everything. A colour, a painting, a concert, a night-out, a discussion, a new sound, a photo or a book. The list is endless.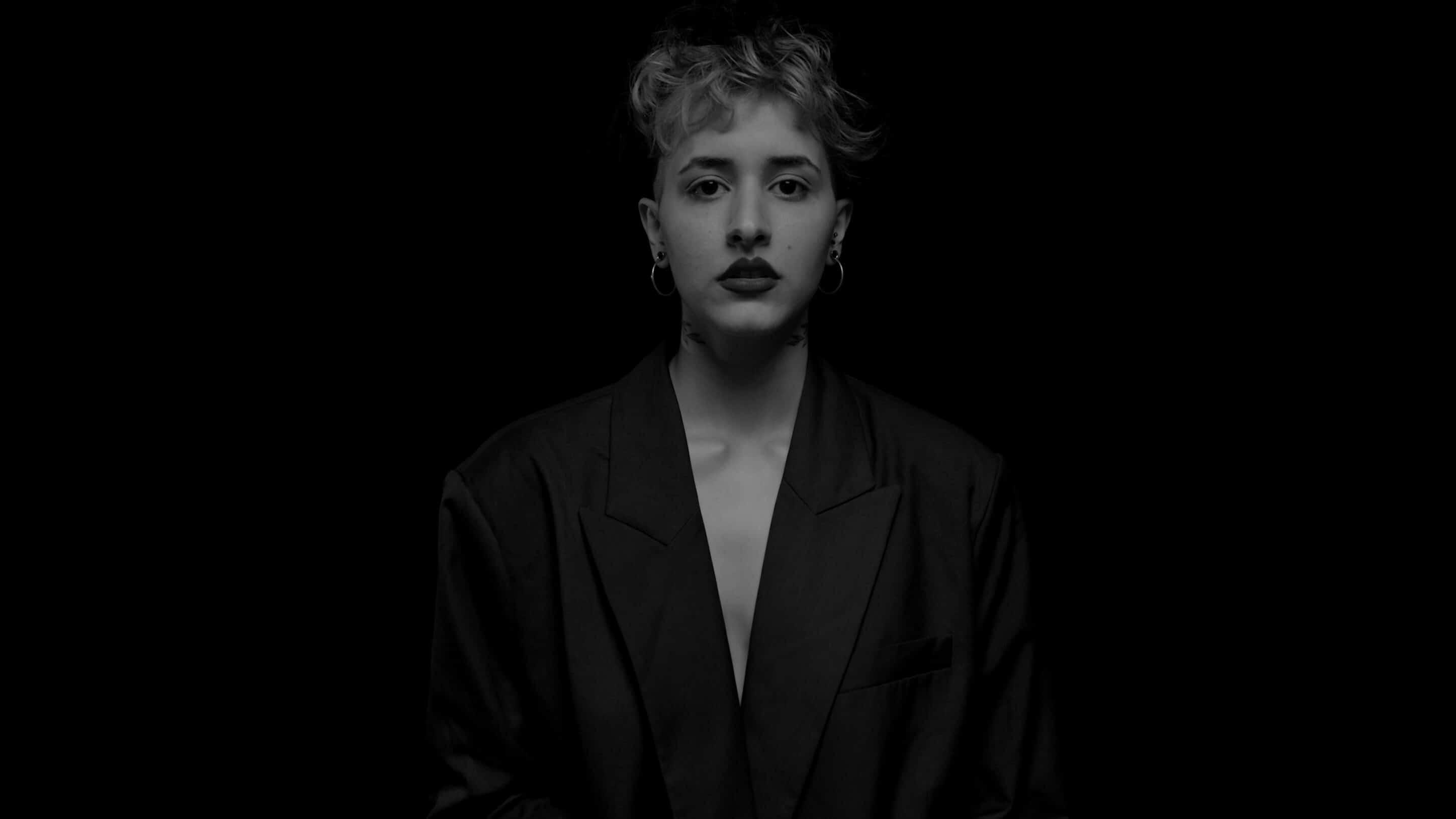 What inspires your aesthetics and imagery?
I love minimalism, but I also love surrealism. For the video, we decided to go with a more minimalistic approach, as I wanted the video to embrace the song, not embellish it. Less is usually more, and that's what I love about this approach. On the other hand, I also love surrealism and especially Tim Walker's incredible work. Surrealism helps you escape reality, it's freeing. You can be nothing and everything simultaneously and I think that this is how I want to approach my next release too.
What do you want your art to communicate ultimately?
The beauty of art and music is that everyone perceives it differently. Certain songs, colours and even shapes bring different emotions and memories to different people. I guess that's how I think about my music and art as well. I just hope that people can find something they can resonate with. We create the music, but once we release it, we do not really own it anymore. We choose to set it free. I'm just truly happy whenever I hear people's different experiences, thoughts or feelings whilst listening to my music. It's a form of communication, a very powerful one.