They are both surprisingly young, amazingly passionate and share a beautiful gleam in the eye when they talk about the things they truly love. Meet Sofía and Bartomeu, the masterminds behind a classical music collective called Sonora, a project born with the ardent need to revolutionize the place classical music occupies in today's society. 
Sofia Sainz and Bartomeu Tur, both 23 y/o, met at The Madrid Royal Conservatory where they received an exquisite musical education. Their academic path is as smooth as it can be. However, one aspect remains quite unsettling:
"The conservatory is a place where they provide training at a worldwide level of excellence, yet the professional approach is completely missing. We are simply not taught how to manage our professional career once we graduate, they admit. 
So at some point you just think to yourself: "To what end am I studying all of this? This is what happens a lot to us musicians because we all follow the same path: we want to learn to play an instrument and be a soloist, but the reality is that currently there are maybe two soloists here in Spain. And even then, who is really going to come out to see you play?'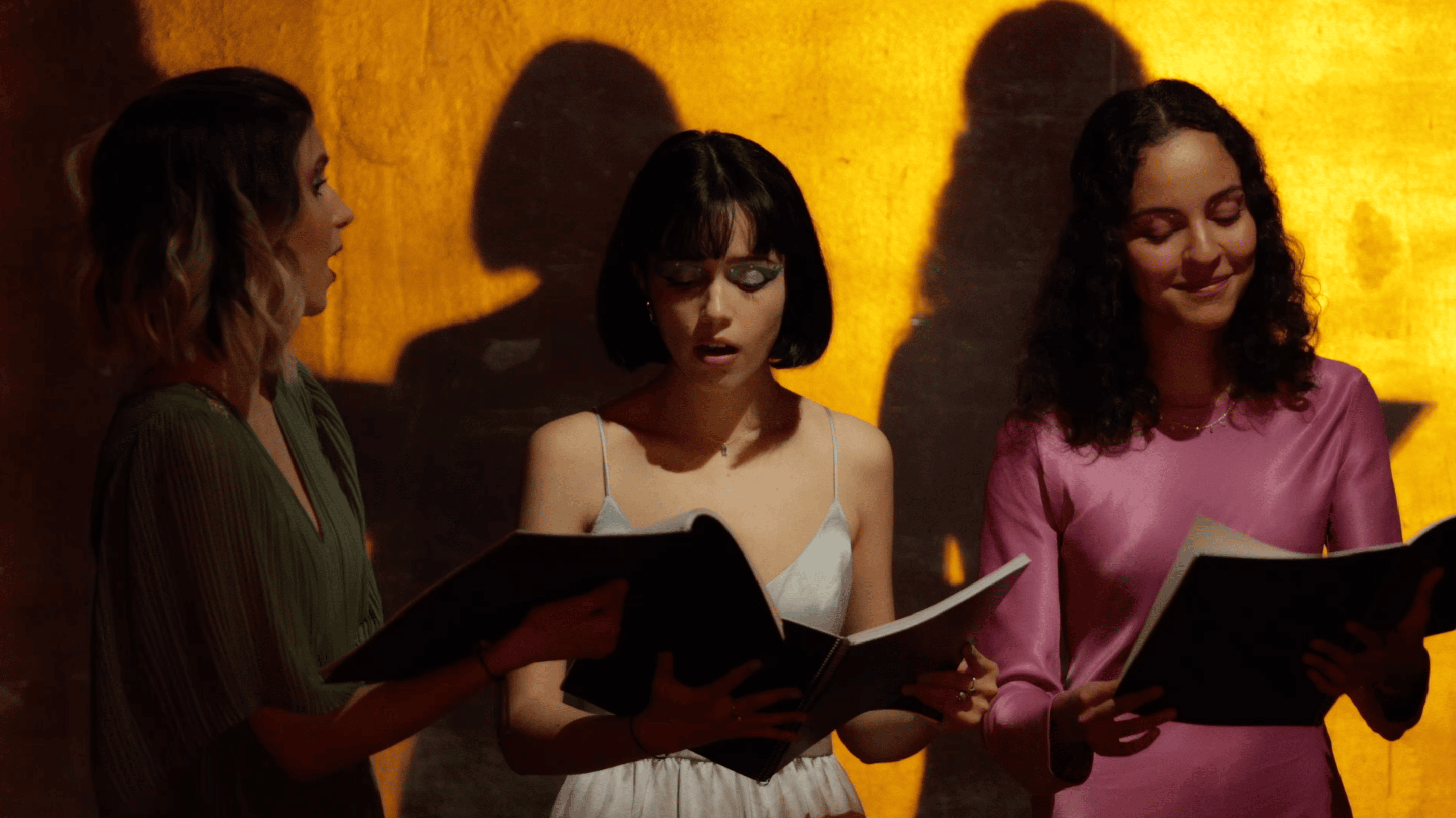 So Sofía and Bartomeu decided to take matters into their own hands. They gathered their musician friends and started bouncing off ideas back and forth until they came up with Sonora.
"We just wanted to create a space where young musicians who have a lot of training and are technically proficient can have the opportunity to connect with the professional world and start getting embedded in it'
Sonora (span. sonorous), or rather Sonora Chamber Orchestra and Choir (Orquesta y Coro de Cámara Sonora) to be more precise, works almost like an association of musicians which offers not only choir and orchestra training and concerts but also smaller formats and configurations
Sofia and Bartomeu came up with the name Sonora over dinner as they wanted the whole project to have a direct reference to the world of sound and sensorial perception.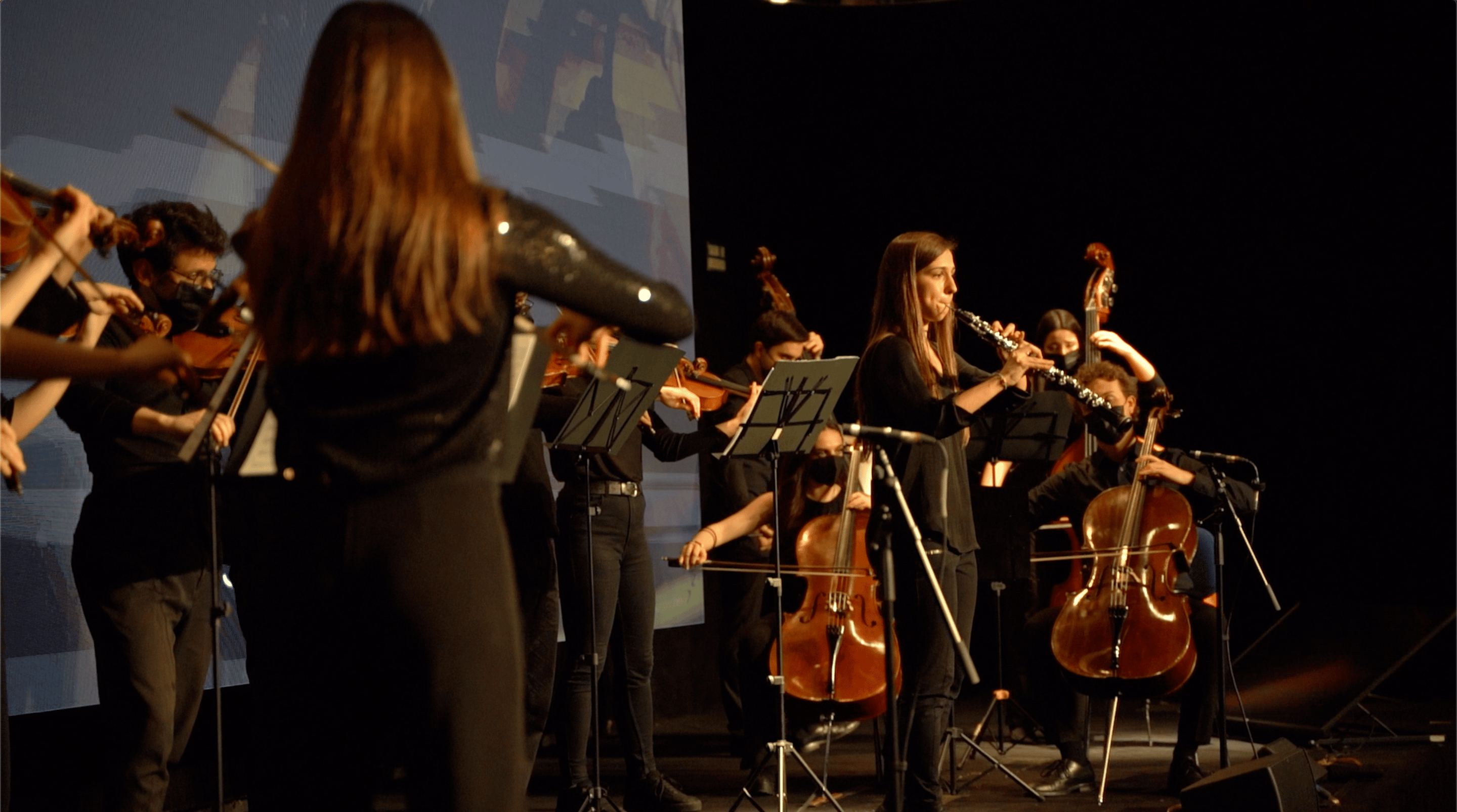 "Due to the pandemic, we had to reduce the concert halls capacity and, consequently, reinvent ourselves a bit in this regard. That's why we opted for the chamber format, which only allows for a much smaller number of musicians and as a result sets a very intimate mood. Add a touch of candlelit magic and you have the most amazing ambiance!"
Another essential aspect of Sonora's essence is their inclusivity:
We wanted to create a high-value cultural entity, but one that would be open and accessible to all the people who cherish music and creativity in general. We didn't want it to be exclusively for music halls regulars or industry people. We wanted Sonora to be a place for everyone."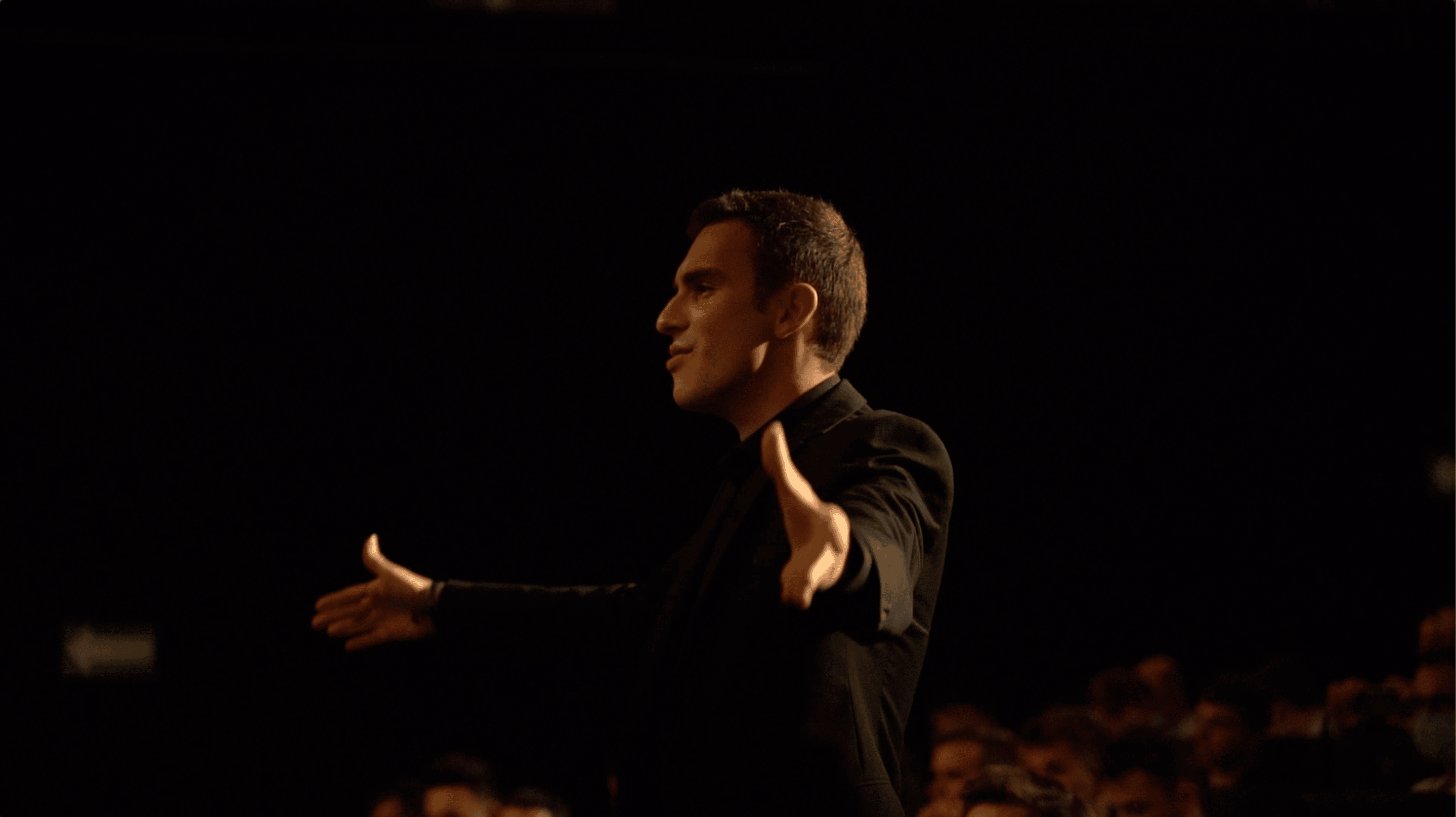 Sonora's youthful and innovative energy translates into a fresh take on the world of classical music too often stuck within its traditional, quite conservative barriers and effectively tears down social and artistic prejudices against classical music and the environment that surrounds it.

"Just picture this – Sofía and Bartomeu conclude – when any other classical music event mentions 'orchestra' you immediately think 'well, this is going to be Vivaldi all over the place' but when Sonora mentions 'orchestra' it means 'a candle lit soundtrack concert'. Wouldn't you wanna come to that instead?"