East London singer-songwriter Robyn Regan has been making a name for herself over the last few years as a pop riser to watch. From her first single 'Home' (charity single for Help For Heroes) to her poignant track 'In Another Life', Robyn returns in 2021 with her vibrant dance single 'Thank You (For All the Heartbreaking)'. 
"We all go through heartbreak but we get to a point where you end up thanking the person who broke your heart for the lessons they taught you. I feel with this song I've had the opportunity to reinvent myself with a new sound and look! I love it!" – Robyn shares
Having performed in some of London's most prestigious venues; The London Palladium, Her Majesty's Theatre, The Hackney Empire, The Globe Theatre and The Barbican, The Emirates and Man Utd football ground to name a few, Robyn has also supported major artists such as Ella Eyre, Union J and was even due to perform on Louise Redknapps' tour before it was cancelled due to the pandemic.
However, lockdown didn't threaten Robyn's creativity, as she used it as an opportunity to engage with her fanbase, 'Reganators', and to boost some much-needed morale by creating a game show 'In The Shed With Robyn' via her social media platforms where her fans got the opportunity to win prizes! The hashtag for the game show has been viewed over 29 million times on Tik Tok. As an artist, Robyn is always looking to go the extra mile to engage with her fanbase as she credits her fans as enabling her to live her dream.
Outside of music her star quality also appears on the screen, as she appears in Amazon Prime feature film "Soundtrack to Sixteen" as well as past performances on Nickelodeon's 'The Crunch' and CBBC's 'Smile'.
What's your story as an artist?
I trained in musical theatre from the age of 3-19. While in sixth form I got really badly bullied and started writing poems that ended up becoming songs. I released a song called 'Home' where all proceeds went to help for heroes and was recognised by a lot of famous people. Leading me to be commended by Prince Harry.
I then started working more towards the pop scene for a few years travelling around the UK performing which was so much fun, but I always knew that I wanted to do more dance music, which has led me to where I am today.
What inspired this last release?
My latest release was inspired by having your heartbroken and then thanking that person for hurting you so much that you know not to ever be treated that way again. I feel like this song is very relatable and something a lot of people go through.
I love the fact I was able to release something new, with a new sound and image and still have my fanbase behind me.
Do you get inspired by other art forms?
Yes of course. I love dance and musical theatre. I always wanted to bring these elements into my music and with my new sound I was able to achieve this.
Any funny anecdotes from the time you were recording or writing this?
I always have fun while recording in the studio with my producer Darren. Believe it or not, I recorded this song sitting down as I wasn't able to stand up due to falling down the stairs. I'm very clumsy.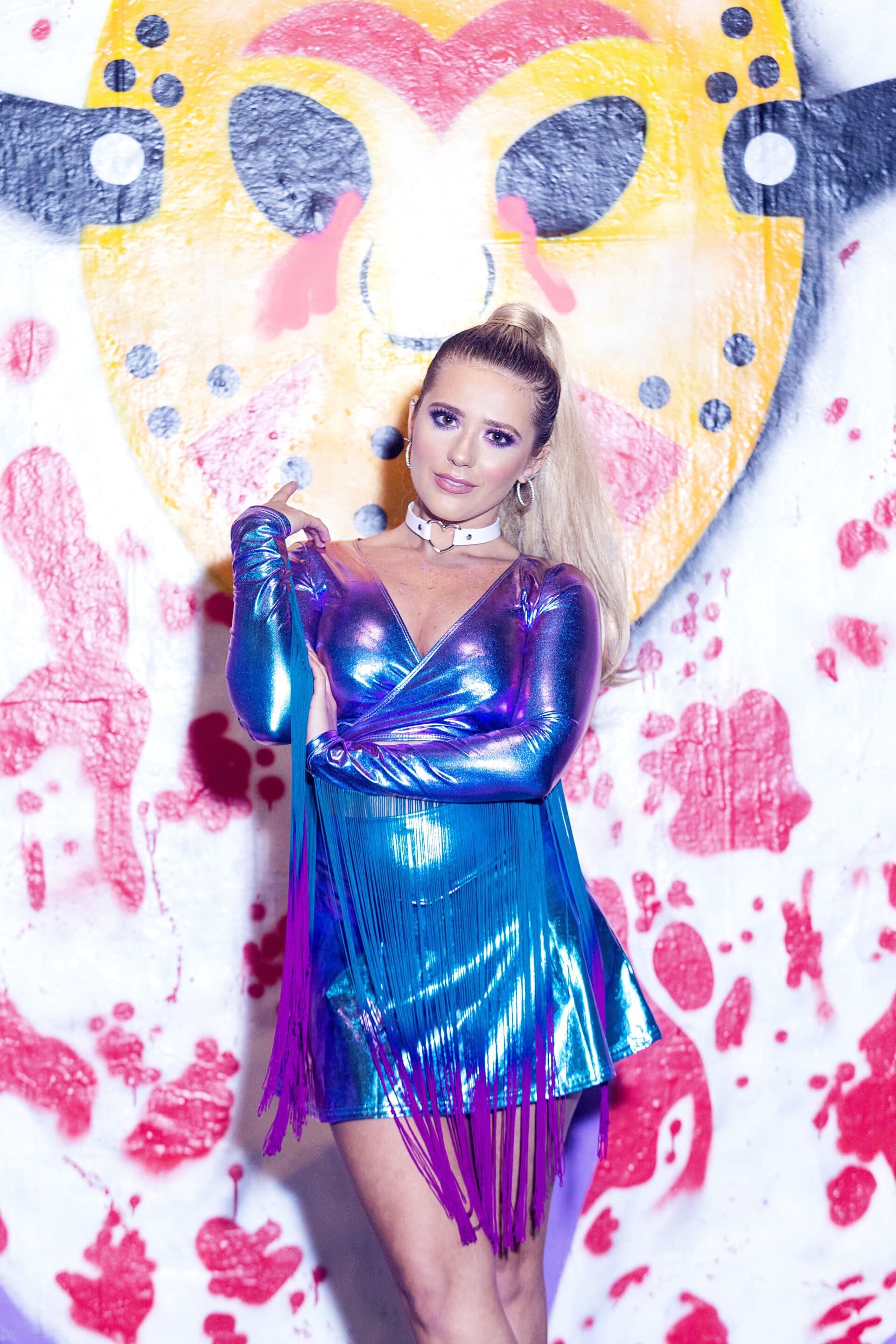 What's your favourite place or environment to write?
In my shed. My shed is a place where I spend a lot of time due to starting a game show where people that play can win prizes for free. It has lots of fan pictures that inspire me and lots of pretty lights, it's such a comfy place to be.
What's a record that shaped your creativity?
Every time we touch by Cascada. I love performing this song while on tour, it's so much fun and really gets a crowd going. I wanted to make music similar.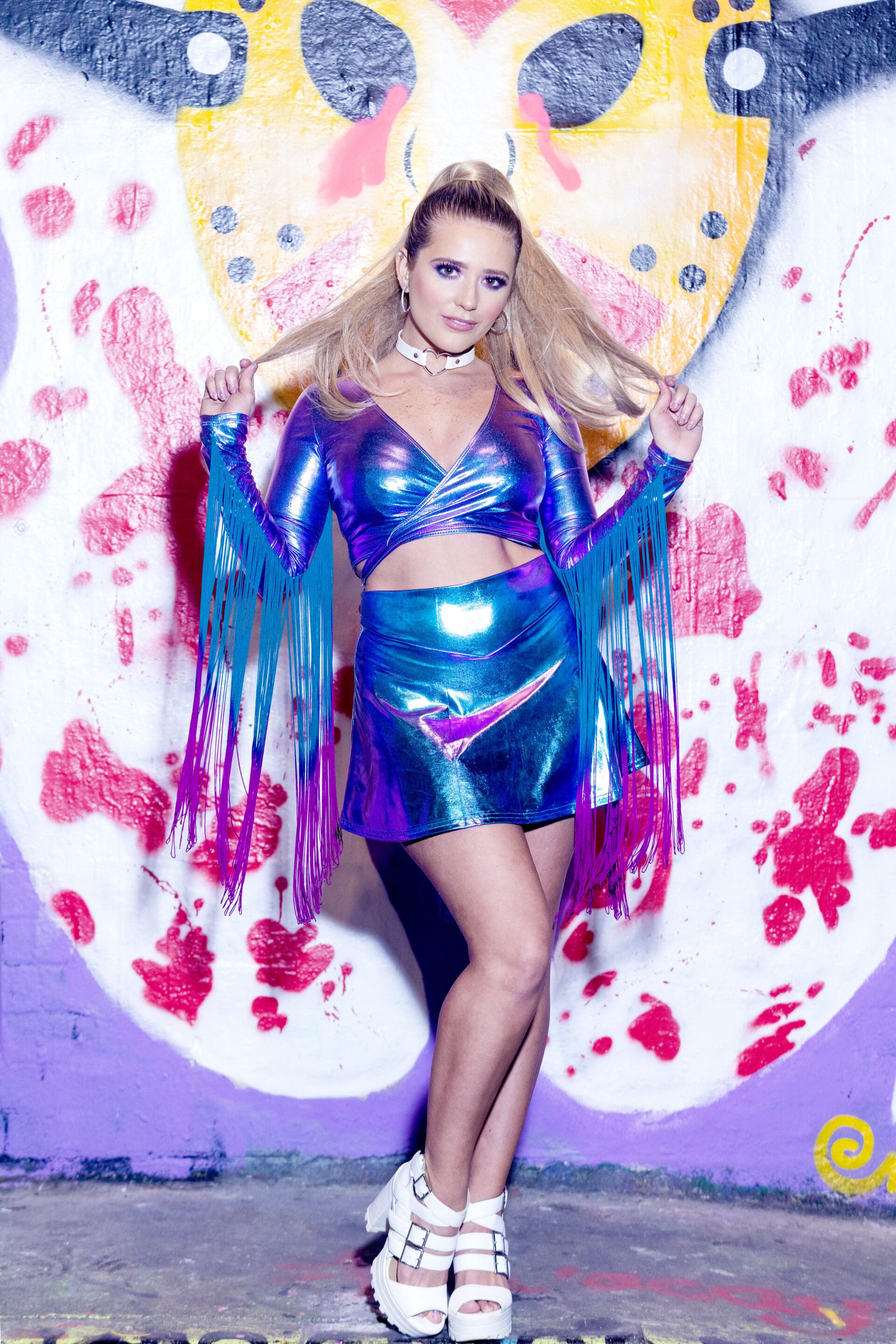 Who is an artist or band you look up to today?
I really like artists such as Kylie Minogue, Christina Aguilera, Cascada, Tori Kelly and Michael Jackson.
What excites you the most about what you do ?
I love being able to meet my fans and make them smile. Without them I wouldn't be doing what I love; so I always try to make sure I can do as much as I possibly can to make them happy.
I also get to tour around the UK with my mum, which is so much fun!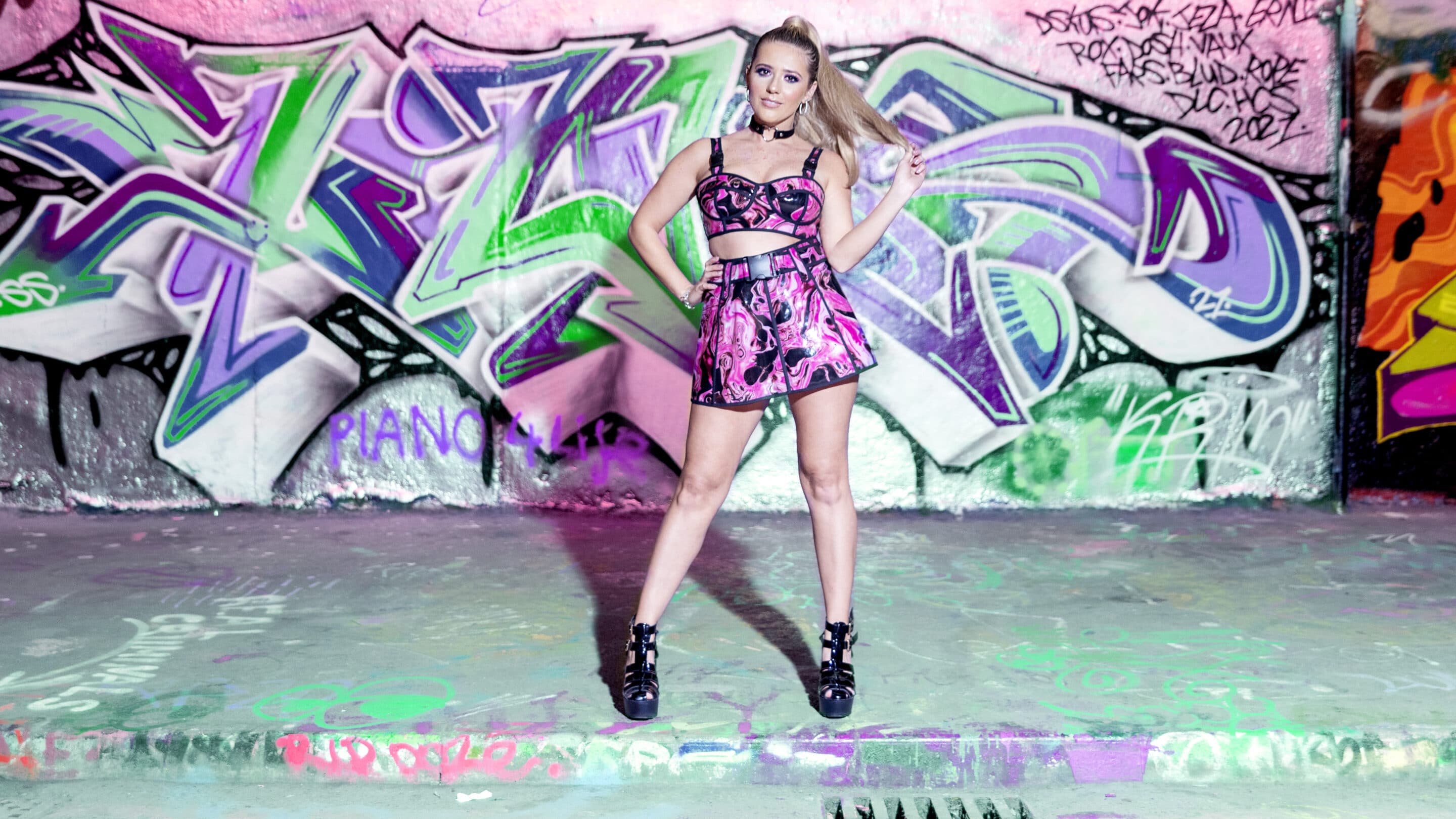 What is your view on genres and music styles since you mix a lot of them in your music?
I really like old music, so I tried to bring it back but with a modern day twist that it would fit into today's market. I like all genres of music and listen to a variety of different artists to create new sounds.
What does music and art mean to you?
Music and the arts mean everything to me, it's something I've always known. I love how you can escape with both and how it helps you mentally and physically. I honestly believe I would be lost without them.
How would you describe your act in one word?
Energetic