Led by vocalist and guitarist Will Carpenter and drummer Art Andranikyan, Los Angeles alt-rockers Ships Have Sailed are known for their stirring and ethereal music. Over the years, their sound has evolved into sincere indie rock with an unashamed pop delivery. On their latest single, 'Get Loud', they have teamed up with indie-folk artist Abby Posner, who is known for her genre-fluid music and has been pushing the confines of folk, roots, electronic, and pop music. Together, they're ready to deliver a rock-heavy single that captures the essence of overcoming adversity and standing up for what you believe in.
Ships Have Sailed has recorded and released a diverse collection of albums, EPs, and singles. Their sound is ever-evolving and changing into what we know today. Whether through heartwarming ballads or unapologetic indie rock, their music consistently captures the unique style of sensibility. With an ardent work ethic and an impressive range, the band has maintained a well-earned buzz that has led to international tours, industry showcases, and awards honoring their independence. Their dedication to their craft is evident in every note they play and every lyric they sing. During the pandemic, they released their album "Ages" which marked a turning point for the band. Co-produced by Dan Sadin (MØ, Joy Oladokun), it presented a collection of songs that reflected what the band was truly capable of. While waiting for live tours to resume, the duo took matters into their own hands and hosted a high-quality live virtual album concert for their close friends, fans, and followers. It is said creativity flourishes in harsh times. This unique experience resulted in a live album being born. 
This is not the first time Abby and SHS have joined forces. Abby is an artist who defies genre limitations. With a background in music composition and production, she has composed and produced music for TV, film, and commercials, including popular shows like Hulu's Maggie, The Fosters, and GLEE. Fusing genres, from folk to electronic and pop, has earned her the label of "Genre Fluid". Abby's approach to music sets her apart from the crowd.
"Get Loud" is more than just your run-of-the-mill rock song. It is a call to action, a battle cry for those whose rights have been stripped away. Specifically, it addresses the recent decision made by the U.S. Supreme Court to overturn Roe v Wade, a decision that has sparked controversy and ignited a passionate response from individuals across the nation. Carpenter gives us the gritty details of how the idea initially came to be: "My first instinct upon hearing of the decision was to be angry, so I sat with that for a moment and then reflected on all the times throughout history when the powers that be attempt to strip away the rights of many to appease the few. A thought popped into my head: 'ok, so it's about to get loud'. I wanted to bring a different perspective into the writing process, so I immediately reached out to a dear friend of mine, Abby Posner, who is an incredibly talented artist and producer and who I felt would bring an important lens to the song. I explained the idea and where it came from and she jumped in immediately." 
Will and Abby wrote this song during a very touching time in their lives. Fueled by anger and frustration they wanted to create a song that embodied the complex emotions experienced during times of injustice. "Get Loud" serves as a powerful reminder to stand up for what we believe in, to fight for equality and justice, and to never be silenced.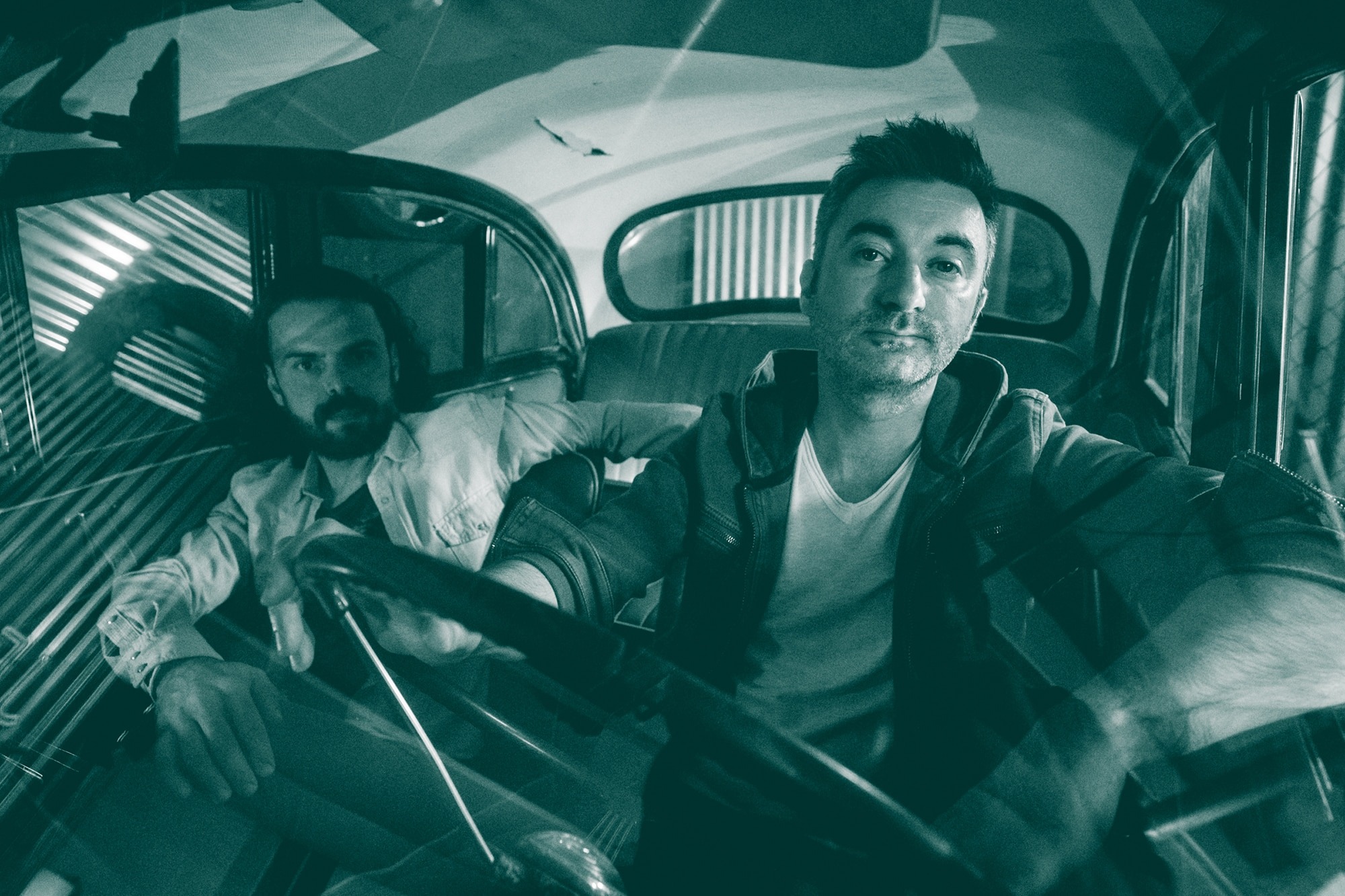 Beneath the surface lies a deeper story. Growing up with four sisters and a single mom, Will developed a strong sense of the importance of equality for all people, regardless of gender, race, religion, or sexual preference. This personal connection to the fight for reproductive rights and the pursuit of equal opportunities adds an extra layer of authenticity to their work. "Get Loud" is a song that demands attention. 
From the opening chords to the impossible-to-resist chorus, the track grabs hold of you and refuses to let go. The combination of Ships Have Sailed energetic instrumentation and Abby's powerful vocals creates a dynamic and engaging arrangement. Rhythmic drums and strong guitar riffs give the song a fresh and gritty feel, perfectly complementing the lyrics.
"Get Loud" is a call to action! Fight for what is right, for those whose voices have been silenced. We can't stand idle any longer. We must take action and speak up for those who are unable to. We must stand up for what is right and for those who have been ignored and marginalized. We can make a difference!