Pop music comes in many flavors. But the common through line is the aim to infuse us with the kinds of feelings that we all yearn for — exhilaration, triumph, hope.
And while just about every other person on the street likens themselves to being a songwriter these days, few have the skills to produce songs that deliver on our expectations. An artist consistently cranking out blood-pumping bangers is downright rare. South African-born/Brooklyn-based multi-instrumentalist Sulene is that diamond in the rough.
If the name doesn't ring a bell, trust us when we tell you you've likely heard her work. She's written music for television shows like Ray Donovan and The Affair and commercials for heavyweights like Nike and Dior. In fact she's performed everywhere from Jimmy Kimmel Live! to Obama's White House. Not to mention she managed to fit in a worldwide tour as the guitarist for Nate Ruess' (fun.) live band. Did we mention she's not even thirty? Rolling Stone Magazine, Billboard, Buzzfeed, Earmilk and Spotify have all taken notice and recently spotlighted her. Who could blame them?
Sulene understands what we want in a song: a sense of connection. Equally inspired by Sky Ferreria as she is Nine Inch Nails, listeners get the best of both worlds. Whether that comes in the form of upbeat synth-drenched electro-pop tracks like you'll find on her recent EP he*don*ic and sizzling covers of throwback 90s classics "Say My Name" by Destiny's Child and "Say You'll Be There" by the Spice Girls, her music always arrives playlist-ready.
On her new single, "We Go Hard," Sulene is flexing the heavier, underground industrial side of her art. Something she refers to as her "gothic-disco-party music." Over pulsing drum machines and droned out synthesizers she belts, "I do what I want. And what I want is to dance." And dance she does. Following many months of intense fear of crowds, the middle-fingers-in-the-air it's-time-to-party energy is downright seductive. You can practically taste the sweat on the dance floor.
What's your story as an artist?
I moved from South Africa to the USA when I was 19-years-old to learn about and make as much music as I could. I've been living in NYC for about 8 years now, where I write, produce, mix my own artist project and edit my music videos. I'm also fortunate enough to have a career composing music for commercials, TV, and film.
What inspired this single?
We Go Hard is about embracing every aspect of being a woman. While the song lends itself to a more universal "anthem" (which is on purpose), if you listen to the fine details it's about giving myself permission to be a whole human — to be rowdy, to ugly cry, to look "not feminine" and still feel beautiful. This song grapples with the complexities of being a woman and what is expected from you in society versus who you really are past all that noise.
What are some sources of inspiration for your storytelling?
Having a deep chats with my friends, weird movies, David Lynch, Haruki Murakami books, and early mornings Bushwick, Brooklyn.
Any funny anecdotes from the time you were recording or writing the album?
The lyric from We Go Hard that says "won't fake it anymore" used to have a place-holder lyric that was "won't be your little whore" and my co-writer was like… I don't know about this whore lyric?? Placeholder lyrics are literally just random shit that pops into my head when I'm trying out melodies. "We go hard" also used to be "let's make out" as a place-holder.
Tell us about the music video and the idea behind it?
The video for We Go Hard is basically the idea of doing things that are perceived as very "not hard" juxtaposed with the song saying over and over "we go hard!" I wanted to portray a badass girl gang (3 ladies, and 2 doggos) who are just going off while having a beautiful tea party and a pink, flowery sleepover. The video features fellow artists Miiranda (musician) and Molly Gaebe (comedian), as well as doggos, Kurt Brussel and Violet Von Griffon. The video's message is that going hard is in your being, in your spirit, and not based in how you look or what you do even. Going hard is a mindset.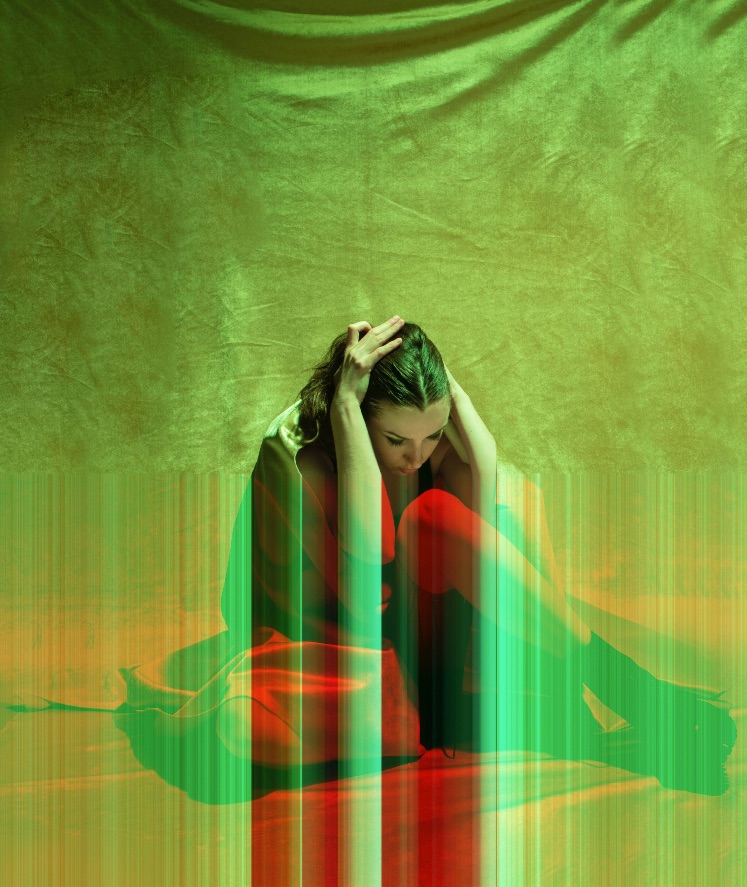 What's a record that shaped your creativity?
The score to Eternal Sunshine of the Spotless Mind!
Who is an artist or band you look up to today?
Magdalena Bay
Any future projects?
Yes! This single is part of a larger release (coming in 2022).
Top 3 dream collaborations?
Nine Inch Nails, Mike Judge, Doja Cat.
What does music mean to you?
Happiness. Literally I'd be very depressed without a reason to get out of bed. Music keeps my excited and structures my day and life. It keeps me transforming myself and digging deeper.
How would you describe your sound to someone who has never heard you?
Industrial pop 🙂