Supergroup DARKMINDS consists of Daniel Ellsworth (Daniel Ellsworth + The Great Lakes, Chaos Emeralds) and Christopher "C4 " Umana (Big Sean, Trey Songz, Kelly Rowland) are debut album Good News is out today.
In January 2019 Daniel paired with Christopher for a songwriting session in Los Angeles, and the two artists immediately clicked, soon forming collaborative pop hip-hop- duo DARKMINDS. The rest, as they say, is history.
We asked the guys about what history is looking like so far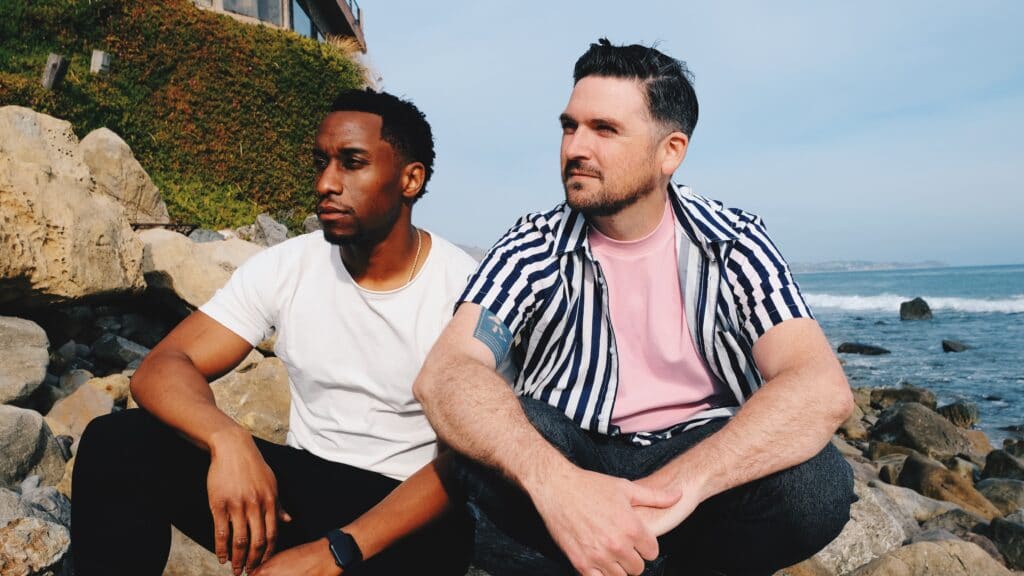 Tell us about the genesis of DARKMINDS
C: One word…Daniel. Lol! It really just happened organically from numerous writing sessions. Daniel would reach out and we would schedule sessions and just write songs and jam out together. After quite some time, Daniel randomly texted me with a link to all of our songs. I was a little confused at first because I didn't understand why he made this comprehensive list of our songs, but after a few minutes into the conversation I started to catch Daniels drift. He saw what we were doing as a body of work. And now we're here.
D: We were paired to write together by our publishing companies in January 2019. I was still living in Nashville but was in LA for a month just exploring a bunch of writing opportunities with different producers and artists. When I showed up at Chris' for our session, we just immediately clicked. One of those situations where you know right away that something is different. Long story short, a few months after that first session, I moved out to LA full time and DARKMINDS was officially born. We're both trained keyboard players but from different backgrounds.
I grew up studying classical and eventually finishing college with a jazz degree, and Chris grew up playing gospel in the church. It's really rare in a co-writing session to have two keyboard players like that. Chris is always playing crazy stuff and I'm asking him to show me what he just did. And then vice versa – I'll play something and Chris will have me show him what I'm doing. Musically, Chris comes from a background in the hip-hop/r&b world and I come from many years in the indie rock world. It seems like it would be an unlikely pairing, but somehow it works. We just complement each other so well. Chris can take virtually any idea that I have and immediately hear where the production should go. Every time we write, the collision of ideas is always exciting.
What is the favorite song you wrote and why?
C: Hmm that's a tough one. All of our songs hold a special place in my heart. But if I had to pick one it would be "Give It My All". The lyrics are just raw and honest.
D: I think my personal favorite off the new album is the track "We Got It All." That one really feels like a combination of our worlds – the jazz piano theme that's happening, the production, the lyrics. The whole track is so much fun and feels so good. Never in my life would I have thought I'd have the opportunity to make a song that sounds like that and I really just love it so much. My other favorite is a song that has yet to be released…soon though!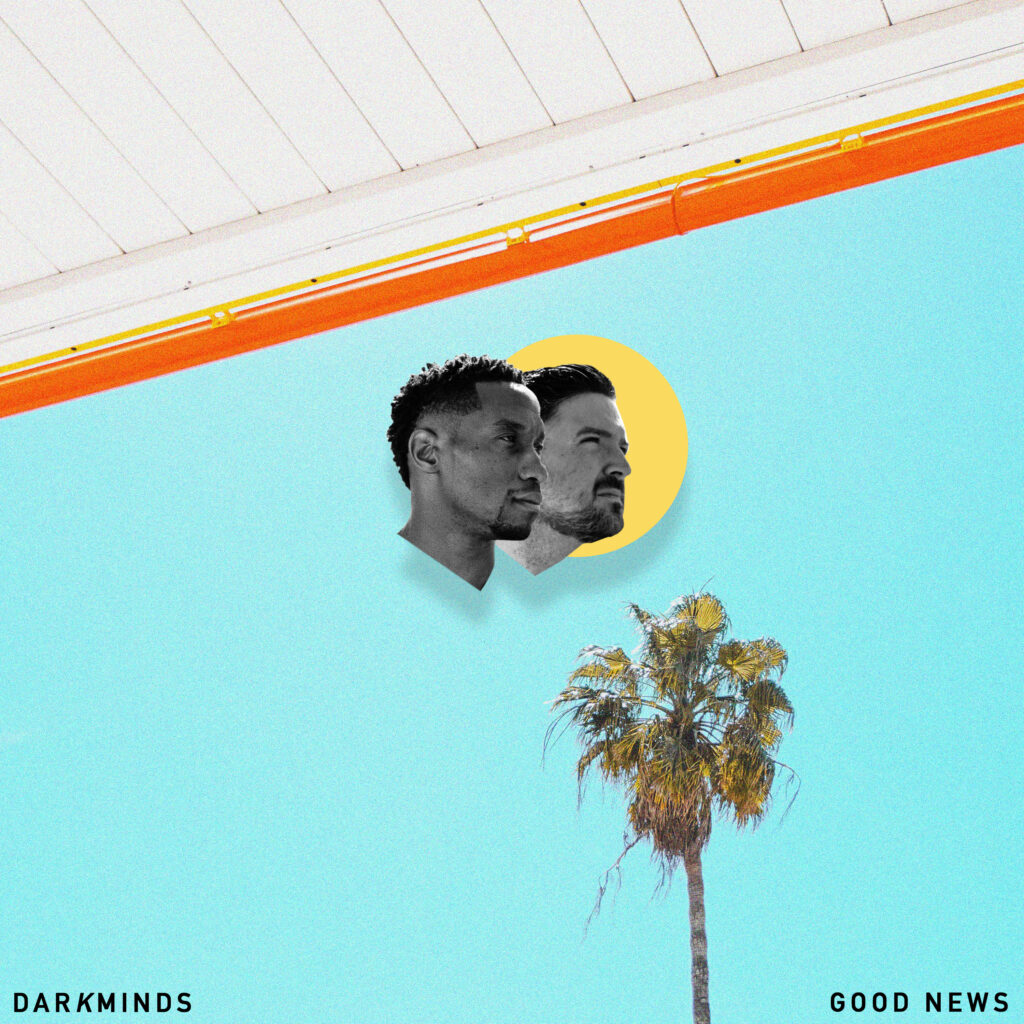 Who are your all time musical icons?
C: Stevie Wonder
James Brown
Timbaland
Pharrell
Not in any particular order.
D: There are a TON, but what comes to mind right now is: Paul Simon, Prince, David Byrne, Sam Cooke, Tom Petty, Otis Redding, Oscar Peterson, Wilco…
What are some things to do to keep your inspiration alive?
C: 3 things: Eat clean, Workout consistently, and Go to sleep on time.
D: For me it's two things. Writing every single day. Even if it's just sitting at the piano and improvising for a while. Even if I think I'm not feeling particularly inspired that day – I try to do it anyway. You never know when inspiration will strike and sometimes you have to work to find it. The other thing is I always make it a point to constantly be discovering and listening to new music. I want to hear what other people are doing across all genres. I want to absorb all of it and let it inspire music that I write. It's easy to get stuck within the walls of a genre, but putting in the time to discover new music always keeps me inspired to try new things.
Who are you binge listening to these days?
C: No one really. I've just been exploring different sounds and arrangements.
D: Everything Kota The Friend does. I feel like he's one of the most creative forces working in hip-hop right now. Independent minded, forward thinking, and unafraid to talk about things like mental health and self-care in a way that feels honest and authentic. My other right now is Arlo Parks. Her album is just…it's so good. She's tackling heavy subjects so beautifully and poignantly and she's like…twenty years old? Makes me happy and excited about the future of music. Oh! And The Avalanches new album. Can't stop with that one either.
Favorite movie or TV show?
C: Martin & The Fresh Prince of Bel-air
D: Oh man…favorite movie is way too tough. My favorite recent movies are probably Parasite, Nomadland, and Sound of Metal. Favorite TV show has to be Schitt's Creek. Not sure I've ever been so invested in a cast and storyline. It's honestly a perfect show.
Tell us about your latest release and how it came about.
C: Daniel. He just had this vision and basically was like, "Are you ready, are you ready, are you ready, let's go!" (Lyrics from Ready Let's Go by DARKMINDS). From there we put the final tracklist together and the music just led the way.
D: Our latest release is our debut album Good News that just came out. Coming out of the insanity of 2020, we wanted to put together our most upbeat, optimistic, feel-good songs because it felt like that's what the world needed right now. These songs all felt like they worked really well together. It's a top to bottom unapologetic windows down summertime album.
Do you have any peculiar pre or post show rituals?
C: No. I always like to pray. And maybe take a shot. Not in any particular order lol.
D: We more or less formed right before a pandemic hit, so we actually haven't played live yet. We're hoping to change that in the near future if the right opportunity presents itself!
What's the future looking like for you?
C: More songs in more places.
D: So much more music. We're always writing and always working on new songs. In fact, we already have a second DARKMINDS album finished that's coming out later this year. Beyond that, I have several more solo EP's releasing throughout the year. Some new music I'm working on with my indie rock band Daniel Ellsworth + The Great Lakes. Hopefully some live shows on the horizon too as things open back up!
Who inspires your style and aesthetics?
C: Sophisticated and comfortable.
D: I'm gonna have to say comfort and targeted Instagram ads.
What is the achievement or moment in your career you are the most proud of and why?
C: That moment for me came when I started earning enough income to live comfortably.
D: There've been a lot of moments I'm proud of, but to be completely honest, for me it's just the fact that I've been able to survive as an independent artist/musician all these years. This industry is a grind, and the artists and songwriters are always the ones being taken advantage of. You learn that really quickly. Based on the sage advice of one of my first managers, I've kept complete control and ownership of all of my masters and publishing and that has paid off huge for me in the long run. So yeah…achievement I'm most proud of? Survival.
What is the advice you would give to aspiring artists?
C: I think they should collaborate as much as possible. Information is key!
D: Own your shit. Don't give it away. Be okay with hearing no. A lot. Get back up and keep going. Be willing to change and adapt. Otherwise you'll just get bitter. Know that there's no guidebook. Be wary of anyone who tells you there's a guidebook. Treat people kind. Work with companies who treat people kind. It's so important. Collaborate. Lift other artists up. Never stop growing.
What would you change in the music and entertainment industry as seasoned artists?
C: I would find a way to make it easier to do remote writing sessions.
D: More work needs to be done to make sure artists, songwriters, and musicians are getting paid fairly. The opportunities provided by streaming companies for your music to reach new ears are incredible, but there is still so much work to be done to make sure those companies are compensating artists fairly. Free exposure isn't payment. Payment is payment.