This week we ride into the world of comedy with Netflix's simultaneously released: The Lovebirds and The Wrong Missy. The network has had its huge hits (Always Be My Maybe) and misses (just keep reading) when it's trying to nail a feel good romantic movie. What unites these two releases is that while trying to nail romantic comedy, they're also roundabout redemption stories in a way—of a relationship coming to pass, or a missed connection—So I'm  rounding it out with the champ among champs of comedies and redemption stories with my weekend classic pick: The Waterboy. 
The Lovebirds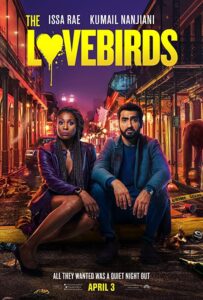 It's a mad, mad world out there and there's not much joy to relish in. Thankfully, Netflix has come through to deliver a surprisingly sweet and wonderfully funny romp in The Lovebirds. 
The Lovebirds is about a seasoned couple on the brink of a break up being dragged into a hit and run that turns into a night of pure mayhem. What could have been a cheesy, over the top mess—the genre is full of movies that range from fantastic like The Hangover to offensively bad like Rough Night—ends up being an unpredictably well-written comedy that has more on its mind than poop jokes and lazy one liners.
Writer Aaron Abrams delivers fresh sounding dialogue, and the simplicity of the diverse world that the film is set in is refreshing and a joy to be a part of. Issa Rae and Kumail Nanjiani are perfect comedic foils for one another with their dynamite portrayal of a frustrated couple. The chemistry is spot on and realistic in its heavier moments. The ability to ease in and out of jokes, while maintaining the obvious stain of their home life on the scenes, is an art not often seen in modern comedy screenplays. 
Rae, coming off the heels of a disappointing The Photograph, is granted a second chance at getting the whole movie star thing right. Her goofy confidence and tender approach to her character remind you why we fell in love her in Insecure. 
Nanjiani, no stranger to playing the laughable but overshadowed sidekick, finally gets the chance to lead (outside of that exploitative, wank fest The Big Sick), and takes full advantage of it. He remains in control and funnier than ever, while rewriting the standard for what it means to be a leading actor. 
The Lovebirds almost sticks the landing, but can't shake a lingering cheapness of the overall quality of filmmaking. The script, direction and acting are at an unprecedented high for a comedy of this stature, unfortunately the value is almost lost in some seriously frustrating editing and cheap camera work. We get these big scenes where we're super invested in the high-stake situations, but the camera never really captures the true essence of the situation and makes the whole film feel like an elevated Hallmark movie. 
It could've benefited from wider shots and a less glossy approach to New Orleans…we all know the Big Easy (if you're cool), and it doesn't look like a Hollister ad. Issues aside, Rae and Nanjiani remain in control, keeping this 90-min marathon from tanking. All-in-all The Lovebirds is a solid film that offers big laughs and beautifully tender moments perfect for a night in with a loved one…or one to love just for the night.
I GIVE IT: 4 OUT OF 5
The Wrong Missy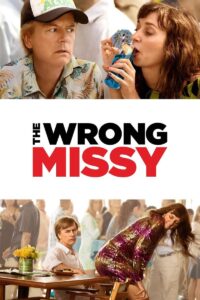 Let's be honest, expectations are typically pretty low for a David Spade comedy. Not because he's a bad actor, but simply because he caters to a "I'll watch anything" demographic. The Wrong Missy is no exception and below even those standards. Think less Tommy Boy and more Grown Ups 2 with a dash of boredom. 
The Wrong Missy's premise is a little trite, but also one of those comedy kinds of ideas that with a golden cast of comedic actors, and the right treatment could have been brilliant. Spade is a lonely dud who stumbles into a dream girl in an airport, and with no where to go and time to kill, they have drinks. Even though it's a beauty queen meets mediocre white male scenario, she seems delighted by him. (We'll skip the feminist rant today about how truly irritating and noxious it is to see mediocre white males constantly writing themselves into movies as a catch for a woman that is insanely out of their league—it's basically revenge porn). 
But there's a twist of course, when Spade tries to text the beauty queen to come on a work trip to Hawaii for a "take a chance on love" kind of second date, he accidentally texts a different Missy he went on a terrible date with months back. And of course, "the wrong Missy" shows up with bells on at the airport to cause a ruckus. 
Unluckily the premise is executed with just as much of a bro-like mind set as the plot would suggest. Any nuance is handled like china set at the local Goodwill. Spade looks bored and a little embarrassed. He shellacs his best "I'm so shocked but amused!" face on the whole time, but to no avail when the elementary word play lends no leeway for redemption or even a casual laugh. 
He's accompanied by Laura Lapkus in an excruciatingly offensive portrayal of the kooky woman hell bent on making a man love her archetype (think Isla Fisher in Wedding Crashers—but not actually funny and endearing). Lapkus is a clearly talented comedian who is entirely underutilized when made to only be dizzyingly loud and obnoxious. 
It's all just one big mess, and not one that's funs to look at. Every joke it plants or cringe-worthy scene it tries to craft hit dated and unflattering lows. The Wrong Missy is begging you to like it; every scene feels like an under loved teenager pleading with you to pay attention. The Wrong Missy isn't trying to be the next comedy people talk about for decades, and it doesn't need to be. But it could have at least used the comedic talent present with a little more respect.
I GIVE IT: 1 OUT OF 5
Weekend Classic Pick: The Waterboy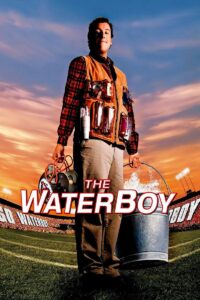 "Captain Insano shows no mercy." Adam Sandler films just don't get any funnier or more original than The Waterboy. Easily one of the first films to make me laugh out loud, The Waterboy is 90's slapstick at its finest and most adored. 
It's a classic redemption story about a dimwitted "team water manager" being ousted from his college team and taking up a new venture with its rival. We get all the greats with this one: Henry Winkler, Rob Schneider and the scene-stealing Kathy Bates as Sandler's overbearing but lovable mother. 
Next to Billy Madison, The Waterboy is the crowning jewel of Adam Sandler's catalog (which LBH, peaked in the 90's). Like David Spade, his movies are less about awards and appeasing critics, and all about making people genuinely happy with the gift of crude comedy. The writing is subpar and the filmmaking is nothing extraordinary—but you'll laugh. What The Waterboy has—much like Big Daddy, Just Go With It and Mister Deeds—is tons of heart and charm, a feat not easily obtained since the way comedy blockbusters have evolved to be more about over-the-top shenanigans and dazzling spectacles in recent decades. 
We fall in love with Bobby Boucher and can't help but root for his success while he fails miserably in his path to redemption. Easily one of the most quotable films of the modern age, The Waterboy isn't just a weekend pick but a blueprint for underdog comedies that stands the test of time and unites even the most cynical of people for riotous and entertaining movie experience.