Hotly tipped UK-based alt-pop/electronic artist SALT ASHES has released "Lucy" (via Radikal Records), it's the third single taken from her highly-anticipated upcoming second album and the latest product of her mission to bring a refreshing and dark edge to the world of pop music.
Salt Ashes (real name: Veiga Sanchez) says that "Lucy" represents "every woman who has ever been objectified, commodified or had their consent diminished." She adds, "It explores the subject of consent and ownership over someone's body and how the amount of skin on show should never be seen as an invitation to it."
About the video she says: "I knew it would be a difficult subject to tackle, especially with the Sarah Everard case being so raw right now for everyone but behaviours need to change and change starts with a conversation… So we shouldn't be afraid to talk about it. Directing and starring in the video this time was harder than ever before as there was so much to film and with a clear vision of how I wanted each shot to look that I needed to pay more attention to detail wherever I could. It was meant to be a 2 day shoot but with fuel strike dramas and weather conditions we had to shoot the whole thing in one day which was intense and long but the team were awesome and I love what we all created together."
Salt Ashes burst into the dance music scene with her first full self-titled debut album in 2016, produced by the late Daniel Fridholm (AKA Cruelty), which quickly gained popularity with music fans worldwide. She became renowned for her signature dark songs and melodies with a zeitgeist club sound, many of which were inspired by Giorgio Moroder's blend of disco and epic dark atmospheres.
What's your story as an artist?
My artist self was born in Brighton (UK). She was a young singer who never even knew she had the ability to write songs until later than most. She loved disco, soul, rock, classical and thought she'd never be able to hone her musical tastes into a sound that felt like her. So she took some time out to discover and play around with her voice and songwriting; allowed herself to write shit songs without judgment until she found it. Her voice, her expression. (I'll stop talking in third person now as I'm annoying myself) – I've learnt over the years to be unapologetic with music and what I want to say and to allow whatever is inside to come out without putting pressure and restraints on it.
What do you want your music to communicate?
Everything. Seriously… Everything. I want people to feel heard, seen… I want them to cry hard at one line that takes them back to that moment… I want them to laugh at a sound I've put in that reminds them of a film they watched with their first boyfriend whilst secretly snogging because their parents were in the other room… I want them to want to dance until they no longer feel like they're in their own body. Most of all I want them to feel empowered.
What are some sources of inspiration for your storytelling?
For this [upcoming] album the inspiration is my own life. It's a journey through the last couple of years of my own relationships, my mental health and the enormous problem of sexual harassment. I take whatever I feel most passionate about and write about it but often I'll watch a scene in a movie and take some imagery from there or a dance piece that I've felt particularly moved by.
Who is an artist that you look up to more than others today?
I love Sevdaliza and everything she creates. I'm also in awe of all my female friends who are making waves in the industry right now like Bklava, Scarlett Fae, Black Honey, Harpy, Mychelle. It's the greatest feeling seeing your friends succeed, especially when they're so talented and deserve every bit of it.
What's the record or artist that made you realize you wanted to be an artist?
That's a tough question because I always wanted to be an artist from the moment I could speak. But what springs to mind is my sister playing Madonna's Immaculate collection album. I used to love that.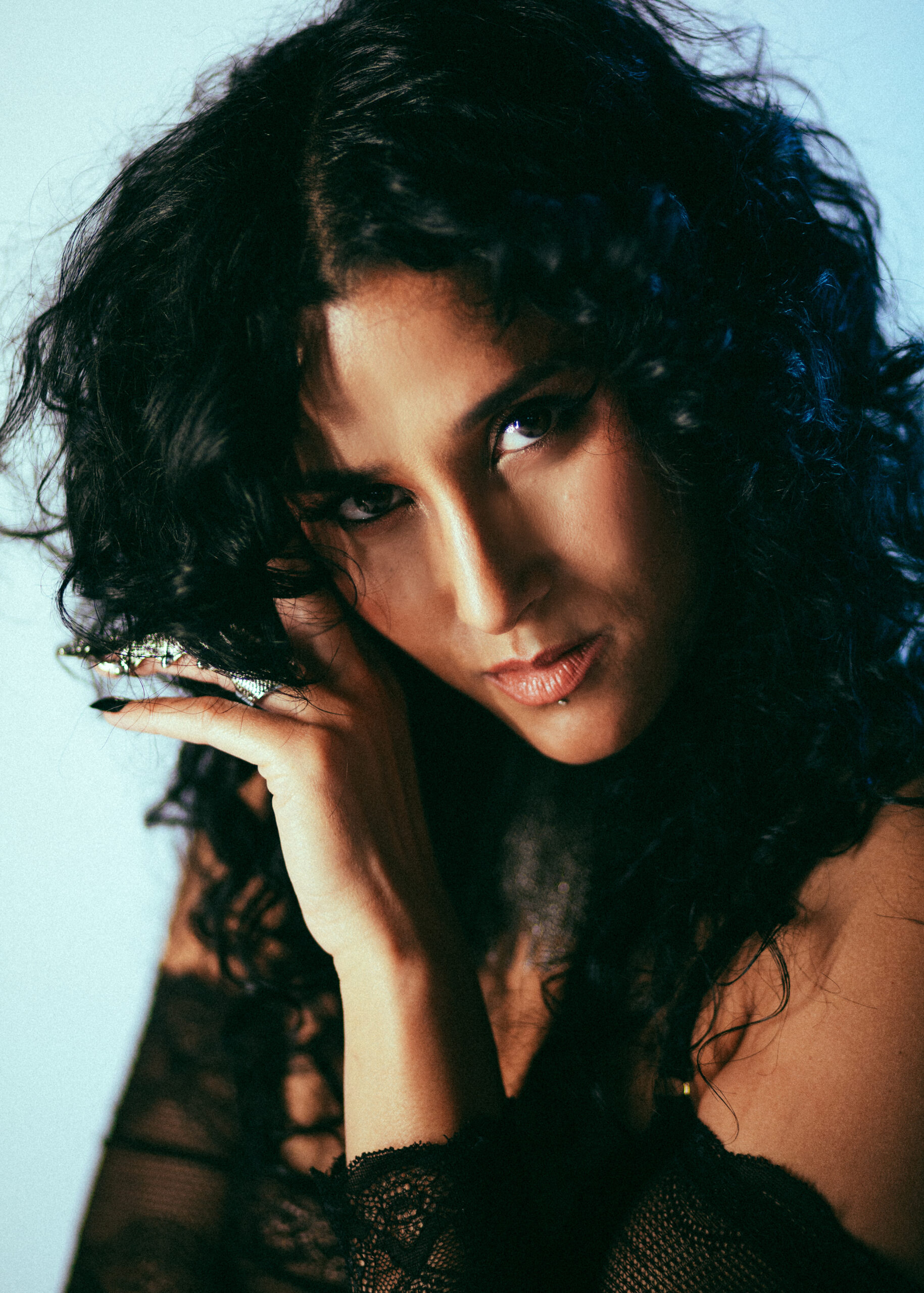 Tell us about your upcoming single/video ("Lucy" out on Oct 29) and how it came about.
The idea first came about when I was standing at a petrol station getting fuel and I saw a guy staring at me. I looked at him and awkwardly, but politely, smiled. He took this as an invitation to come over to my car and harass me because in his words "I gave him a look" and apparently what I was wearing was "too sexy to not want something". This happens all the time to women and it's disgusting. So I wanted to write a song that represents every woman who has ever been objectified or commodified and "Lucy" is every one of those women.
What inspires your sound?
For this album I really took influence from all the 80's records I love. I went back to the likes of Giorgio Moroder, The Knife, Fleetwood Mac. We used a lot of analog synths and live instruments and tried to not limit ourselves with adding colour into a chord or sound which is not something I've done in a while.
What's your favorite tune of yours?
From this album it would have to be 'Lucy' or 'Screw Over You'. From my last album it would be 'Whatever You Want Me To Be'.
What are some things you really want to accomplish as an artist?
I'd love to play at the Roundhouse or Brixton Academy in London. 2 venues that I go to a lot and it would be such a dream to perform there one day.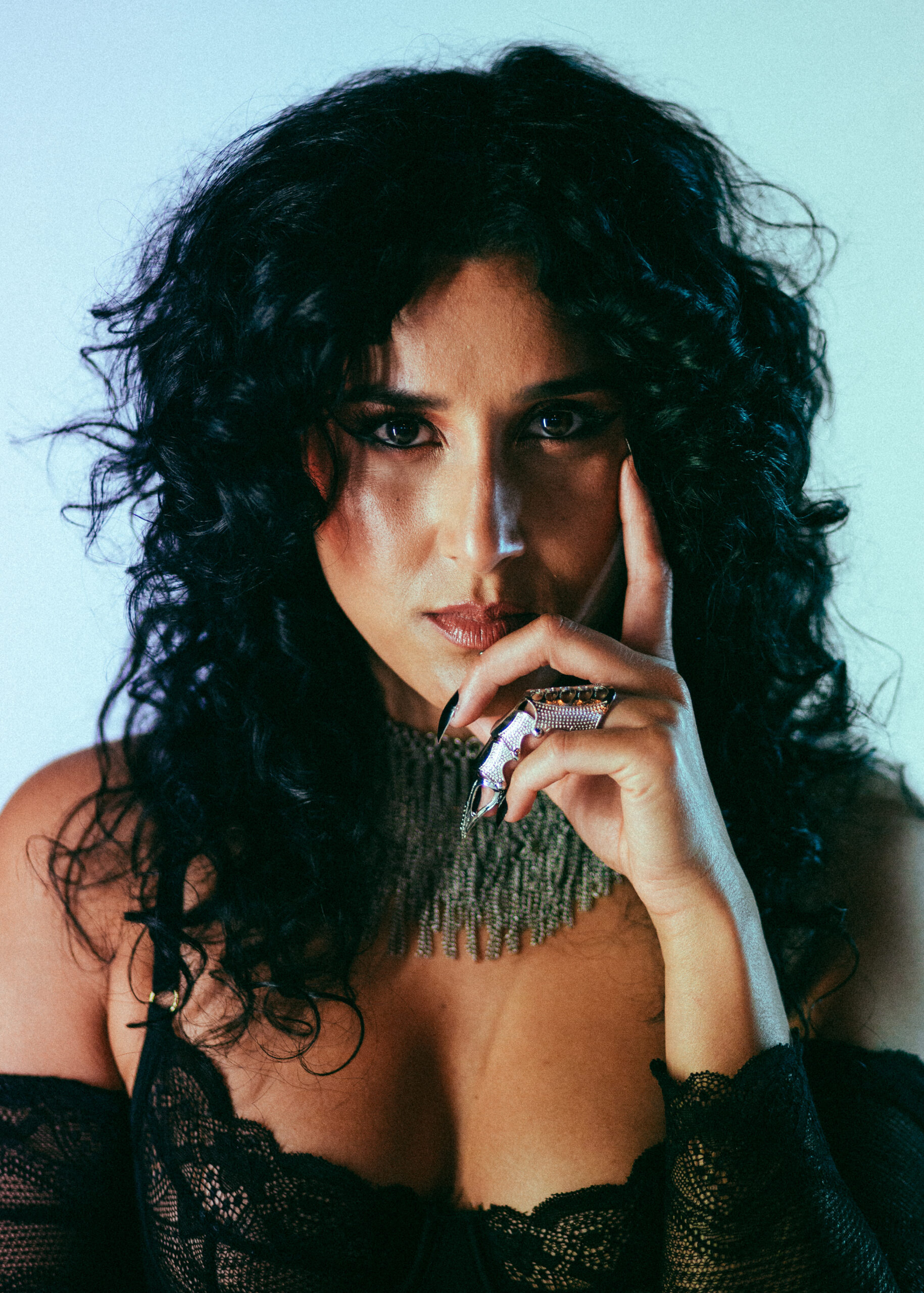 Favorite lyric you ever wrote?
"The tears in your eyes are juicy".
Was there ever a moment when you felt like giving up?
I can't tell you how many times I've had that feeling… And I'll probably have them more. It's a tough one to dodge especially when your mental health isn't doing so great but it usually doesn't last very long and I look at everything I've achieved and feel proud of it.
What is the best advice you've ever gotten?
Always finish what you've started, no matter what and respect yourself and others will too.
Where do you think the next game changer will be in the music industry and entertainment scene?
I feel things shifting with social media. To be an artist, being active and good with your social media is just as important as making good music. I think that shift is going to change even more in the favour of social media. That will be more important than making great music which is a massive shame.