Photo Credit Brynne Zanibon
After the success of their sophomore single, "Different," anthemic pop duo Wild Story is continuing their momentum with their latest single, "It's Happening." The single represents an important milestone in the band's career, as it was the first song that band members Kate Hargrove and Viv Parker have ever written together. Composed during the global pandemic, "It's Happening" is the foundation of Wild Story, and its dark yet hopeful soundscape perfectly encapsulates the band's sound and message.
Wild Story is a duo originating from Los Angeles, California. This anthemic band combines Viv Parker's cinematic, immersive production with the adventurous, dynamic and vulnerable melodies of Katie Hargrove. From their first writing session together, Katie and Viv knew they had something special. Building on their solo careers, the pair decided to plunge headfirst into the LA music scene together with Lyric House's support along the way. Staying true to themselves and each other, they have found success creating music that reverberates with fans and listeners alike. In their own words, Wild Story is about embracing who you are, creating your own narrative and owning it wholeheartedly.
Tell us about the story of your act.
When we think about the story of our act, it all started when the two of us bumped into each other at a party. We had both moved to LA a few years prior to write and produce for other artists. We really enjoyed it, but when we started making music together we knew we had something different and unique to us. We wrote our first song for this project around the end of last year and the moment it was finished we were hooked.
What is the message behind your art?
The message behind our music is truly just be yourself and don't be afraid to chase down whatever it is that you want out of life. When people listen to our music we want them to feel like they can do anything and be anyone they want to be. This all probably sounds a bit cheesy, but it's honestly how we feel. Not only do we try to redefine the boundaries sonically, but we also try to think outside the box when it comes to the concepts and substance behind our music.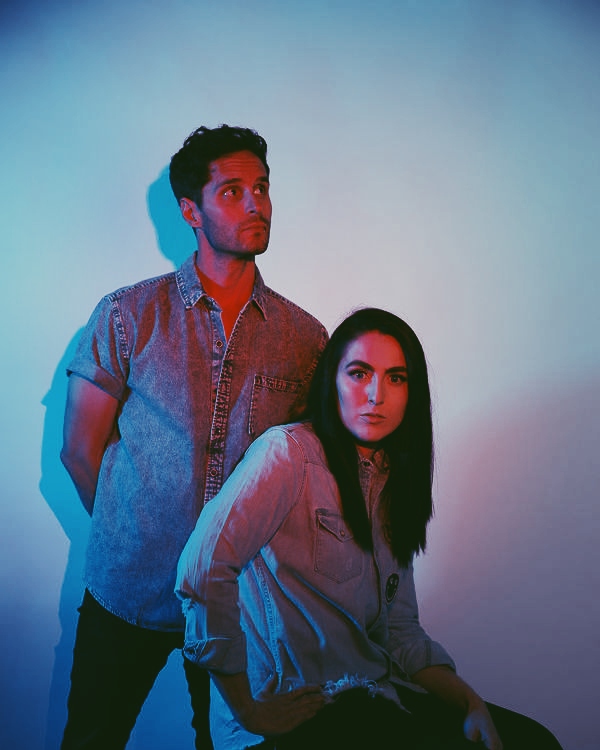 What are some sources of inspiration for your lyrics and storytelling?
Most of our lyrical inspiration comes from our own lives. Our second single, "Different" is truly a beautiful mix of both of us lyrically. We write all of our songs together and push each other to dig deep when it comes to our lyrics. From our most recent single, "It's Happening" the lyrics of the first verse are "When the world gets dark – Let the light shine in – Wonder where we'll go – Knowing where we've been". This was an honest reflection of everything we were experiencing in the midst of the pandemic. We strive to create something genuine and real with every song we write together.
Who is an artist that you look up to more than others today?
We both grew up on the greats like Prince, David Bowie, Joni Mitchell, Aretha Franklin, etc so we have always looked up to them as artists and people. They were unapologetically themselves at a time in music history when it wasn't "cool" or "hip" and there's something to be said for that. It's terrifying to put yourself out there with music in the hopes that someone else will resonate with your stories, but with people like this in mind it inspires us daily to believe anything is possible.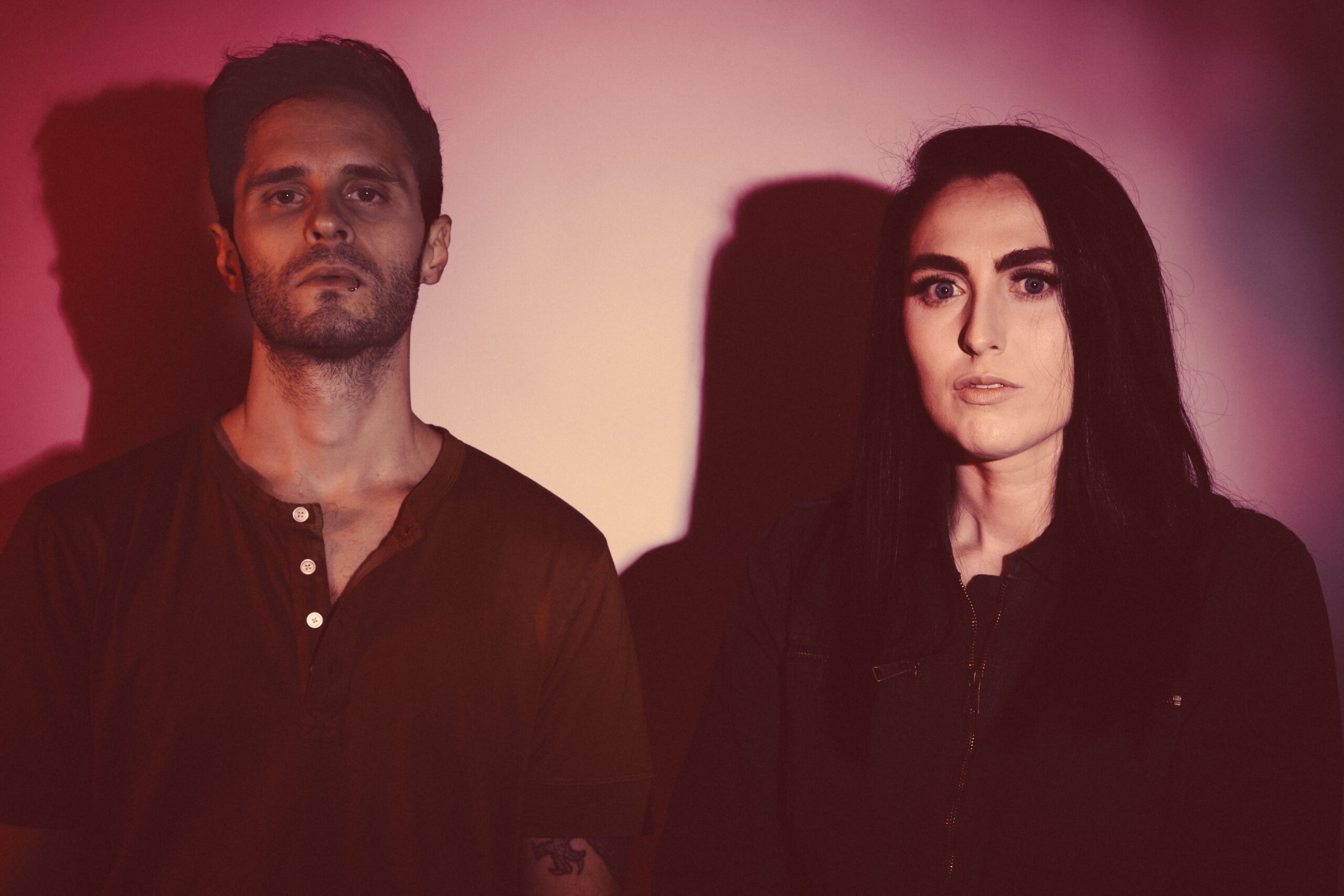 What was the record or artist that changed your life?
Katie – Being born and raised in Tennessee I consumed quite a bit of classic country music like Loretta Lynn, Hank Williams, Johnny Cash, Patsy Cline, etc. This really influenced my adolescent musical tastes and I was drawn to the Dixie Chicks. Their song "Traveling Soldier" is a deeply emotional song and for some reason I was obsessed with it. It was the first song that I heard and just wanted to listen to again and again because it made me feel something. Hearing three badass women like the Dixie Chicks sing songs made me realize that I could do and be whoever I wanted to be. Their music and their style really inspired and influenced the way I make music today.
Viv -An artist and album that changed my life was "So" by Peter Gabriel. It was the first time I realized that there were no rules in music, you could blend genres and styles and as long as it's good music people will listen and relate.
Tell us about your latest release and how it came about.
Our latest release "It's Happening" came out on September 3rd and we are so excited about it. It's the first song that we wrote for this project and it's really the foundation of who we are as a band. We finished this one in about 4 hours from conception to recording the vocals to having the first demo (which isn't far off from what we released). This song is such a blend of the two of us and that's why we love it so much. It brings that edge and grit that we really wanted to incorporate into pop music without losing that dreamy glimmer of hope that we love. When we sat down to write it we were trying to come up with a concept that would encompass the feeling of going back out into the world after the pandemic. We wanted to bottle up that feeling of nervous excitement and somehow express that through our music. We've written so many songs since this one, but it will always have a special place in our hearts.
You seem to be fusing several musical genres. What inspires your sound?
We love hearing this because this is exactly what we've aimed for in our music; blending genres and creating a really unique sound. We both come from heavily pop influenced backgrounds, but we, as listeners, are really inspired by alternative rock music. When we started the band we wanted to try to build a sound around the fusion of artists like Florence and the Machine meets One Republic. We didn't want to lose that sense of agency and voice that the great pop acts have, but we also wanted to bring in sonic elements like guitars and synths that would take our music into the world of alternative rock. We try really hard to not label our music with any one genre, because we love existing and creating in the in between.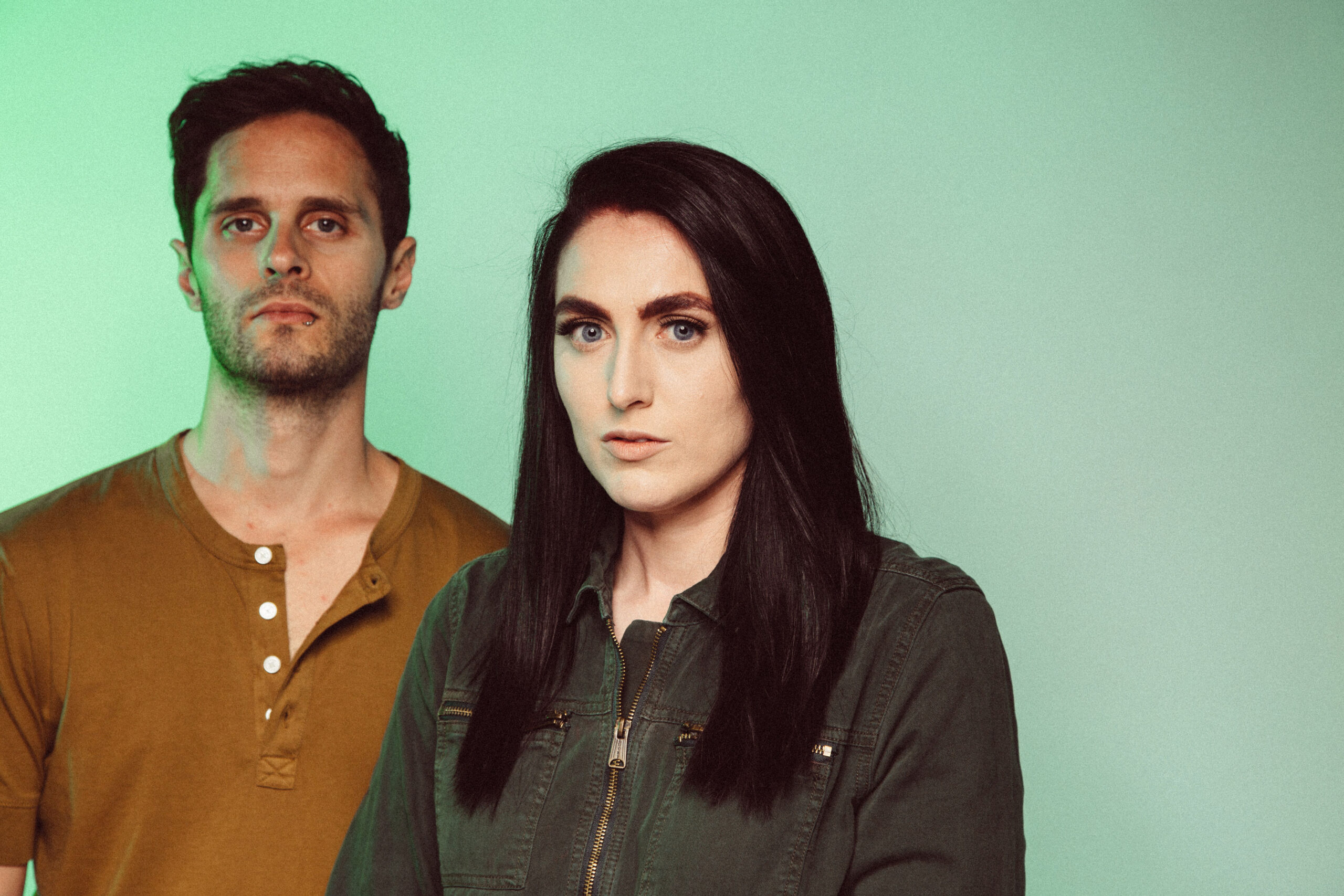 How would you want people to feel while listening to your music?
More than anything, we want people to feel heard and seen when listening to our music. Wild Story should be a space where our listeners know that there are two people out there that care and want them to be a part of something bigger than themselves. We want our listeners to be a community of people who laugh, cry and share something together. Life is sometimes absolutely terrifying and hard and music is our way of bridging that gap between strangers. When you hear our music we want you to know you're a part of something greater than us and we can only keep building it with you listening. Like everyone probably says, we want people to feel inspired by our music, but it's so much bigger than that. We want our listeners to know that they're not alone and whatever uphill battle they might be facing, there's a space for them to unplug and just exist. We want to be that place for people.
Where are some things you really want to accomplish as an artist?
This is such a tough question because it truly evolves everyday. When we started this band we never imagined it would turn into even what it is today, so we're super grateful for all of the support so far. We really want to play big shows and connect with as many people as we can through our music. For us, it is and will continue to be about the music and the people who want to hear it. It's not about selling out arenas (although that would be sick). It's about the sweet messages we've received of videos of our listeners crying, talking about how they've never felt so understood when they listen to our songs. That's the pinnacle accomplishment for us. Creating a space for the underdogs is all we've ever wanted to do – and we're going to keep doing it, because we love the hell out of it.
What inspires your style?
Hmm we are inspired by so many artists when it comes to our style. We love challenging traditional norms when it comes to what we wear and how we style ourselves. Katie loves a good jumpsuit and Viv loves a good leather jacket. Between the two of us we just really try to wear what makes us feel like the music we make – badass and unstoppable.
Was there ever a moment when you felt like giving up?
One thousand percent – there have been so many moments when we've felt like giving up. The beautiful thing about our dynamic is that we're best friends and when one of us is down and out the other is typically freshly meditated and ready to reel the other one back in. We ebb and flow with each other and try to keep life in perspective for the other. The music industry is extremely tough, but we don't make music for the industry. We make music for ourselves and the people who want to hear it. Holding onto this idea and remembering our "why" of why we do what we do is what keeps us grounded and inspired in the tough times.
What is the best advice you've ever gotten?
Live a life worth writing about. We see so many of our friends and acquaintances in the music industry get so jaded and burned out because they're not actually living their lives. The whole point of our music is to write about our experiences and our stories, so if we don't actually live then we have nothing to write about. As much time as we spend making music, we spend the same, if not more, laughing and goofing off together. Life is so much more than one song or one show or one this or one that and we have to go out and live if we want to experience it.
Where do you think the next game-changer will be in the music industry and entertainment scene?
This is a tough, but awesome question. We think the next game-changer in the music industry will be the listeners/consumers of music. For so long the executives of our industry have really controlled the entire ecosystem of music, but as time progresses we are seeing more artists, with strong fanbases, repping themselves and getting just as much done. As TikTok and Instagram evolve, it has shown us that we are all somewhat in control of the algorithm of success. We all have the ability to like and comment and change the trajectory of someone's career by simply supporting the artists we love. We have the power to take our music to the next level – it's all about being creative and finding new ways to push your music out there for people to hear and love.
Follow Wild Story Online: