Safiyah has found songwriting as a form of catharsis in dealing with the overwhelming grief, loss, and confusion that is the current state of the world. Written the day Safiyah's great-grandmother, Hamida Begum-Sardar, passed away, "Hummingbird" is an emotional reflection on family connection and heartbreaking loss.
"[My great-grandmother] was a really strong, loving, humble, beautiful human," reflects Safiyah. "She experienced the partition, then from Pakistan, moved to London where she lived the rest of her life as an immigrant mother of three. She suffered from dementia and Alzheimer's the last several years of her life, which is referenced in the music video. When my grandmother found out about her mother's death, a hummingbird came up to the window and it hovered there for a while, staring at her. She associated it with my great-grandmother and that's what's behind the name of the song."
What inspired "Hummingbird"?
After my great-grandmother, Hamida Begum-Sardar passed away, I immediately turned to my music and wrote 'Hummingbird'. It was the first time I'd experienced the death of a close family member, so I was thinking a lot about it. Because I had an emotional tie to the song and I noticed that others also felt very connected to it, it made me want to release it that much sooner. It's so important for people to feel understood when going through the loss of a loved one.
What makes this song special?
The song reflects on the loss of someone you've grown up with. I think moreso, the loss of a person that helped raise you. My great-grandmother was someone I cuddled with and spent time with when I was younger. There's a sense of pride in the lyrics, relating to where she came from and what she went through to raise my family.
What is the lyrical content inspired by?
My grandmother lived through the partition and moved to London when she was a young mother. She raised my grandmother and was a big part of my mother's life. By the time I was about three, she developed dementia and Alzheimers, which gradually took over her body for the last ten years of her life. The song lyrics encapsulate these things as well as interpret how after passing, she'd been freed from the prison which was her own body. One day a hummingbird flew up to my grandma and hovered in front of her for a while. She has lots of hummingbirds around her, but this experience felt different. My grandmother felt the presence of her mum in the bird and within moments she got a phone call telling her of her mum's passing. This is what inspired the hummingbird concept for me.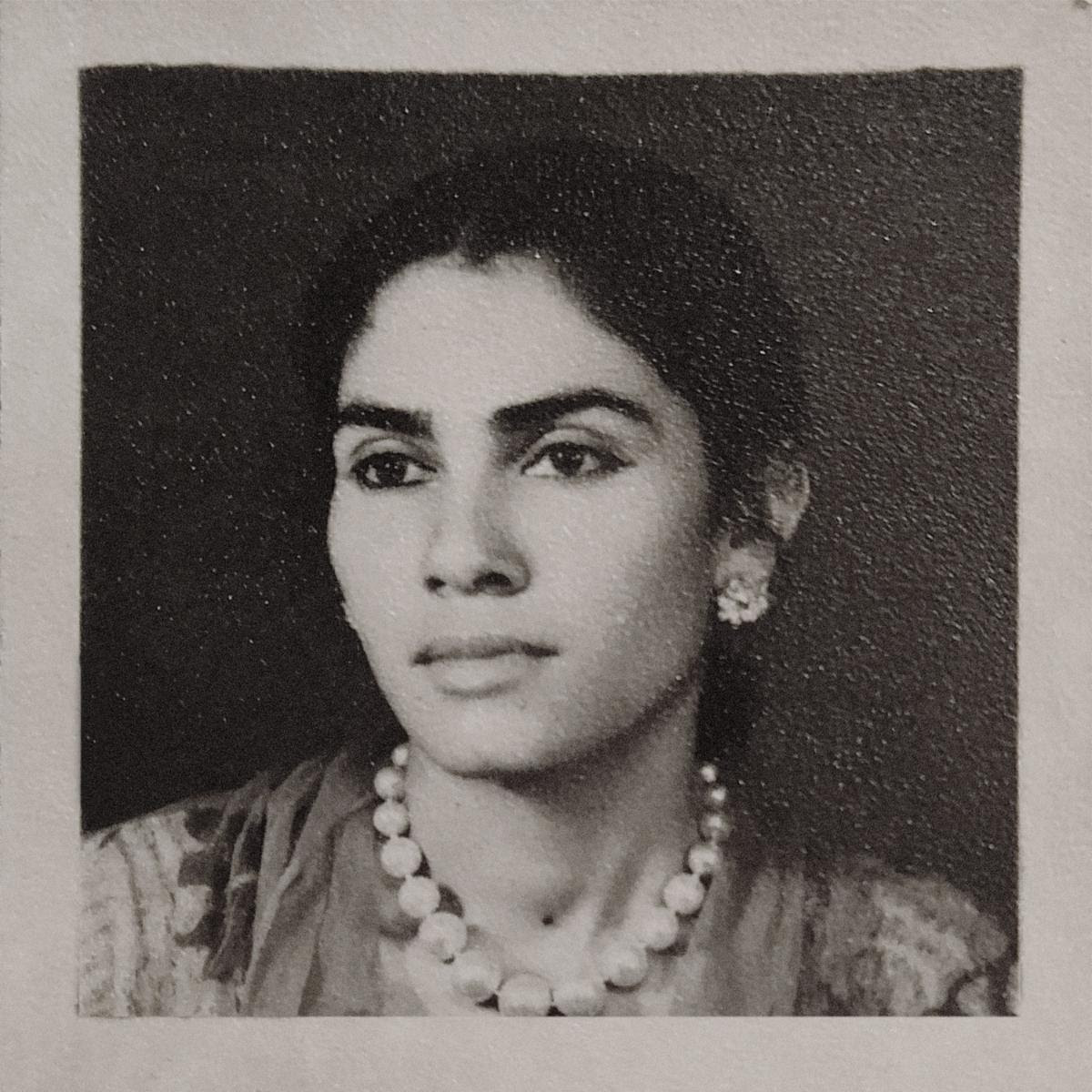 How do you keep yourself inspired?
I take big or small thoughts I have, experiences from my life, and feelings or concepts that come to me and I put them to music. It's like a journal. Even when I'm uninspired, if I have an instrument, I can write about how uninspired I am at the moment or how I'm having trouble thinking straight. I also go on 'music hunts', where I search for a bunch of new songs and artists that inspire me, or I go back to the load of playlists I already have and listen to my favorite musicians.
What was your first exposure to music?
My parents and grandparents are all music lovers, so I was introduced to a variety of music from the very beginning. My dad would take me record hunting and my mum would play me all of the music she listened to through her phases of life. A lot of it included artists like A Tribe Called Quest, Sade, The Beatles, Stevie Wonder, and music in other languages. I am heavily influenced by my mixed background in cultures. A lot of my music taste includes Arabic music, like Umm Kulthum, Urdu/Hindi music like Nusrat Fateh Ali Khan and Lata Mangeshkar (Bollywood), and Spanish music including Selena, Indie stuff, and lots of Tango that my Grandpa plays in his car.
What excites you about your life?
One of the big things is traveling and potentially touring. I'm always excited about writing music and finding new music. Film and fashion also excite me. And then there are also the small, everyday things that bring me joy like the in between seasons, Fall and Spring, a good cup of tea, and food.
How would you describe your style in one word?
Dope.
What are our next moves?
I would love to perform live more often, travel around a bit, and continue to create music that makes me feel good.