With over 3 million streams across music platforms, and a performance for "Let Us Help," alongside artists like Billie Eilish, BTS, Shawn Mendes and more, DRMAGDN is steadily releasing music that proves he's a contender amongst his musical peers.
Well. he did it again. The track contains a collection of impressive musicians with Jeremy O'Shea from Velvet Revolver on vocals, Matt Beck from Matchbox 20/Rob Thomas on guitar/piano, Spencer Ludwig from Capital Cities ("Safe & Sound") and Dave Rublin from American Authors ("Best Day Of My Life").
"Not Alone" tells the important story of "love, community and having your friends, family and lovers pick you up when you are down," explains DRMAGDN
Tell us your story and your beginnings in music
I jumped into music at an early age through school but started writing, recording and producing after college when I transitioned from only playing jazz and being a sideman for other artists to playing all styles of music. I got into EDM after touring Warped Tour with Warner Bros artist Outasight ("Tonight Is The Night") and hanging out with the DJs on the Dance Stage that year. I have fallen in love with the genre ever since.
What is the part you cherish the most about what you do ?
I love being able to create everything literally from scratch including the music, lyrics, beats, production, arranging and doing my own videos and the editing. The best part of the process is to have the autonomy to do everything myself like an artist like Grimes.
Who are your all time musical icons?
Zedd has taken a similar path to me and I love what he's done in the Electronic Dance Music and Pop music scene. I also really dig darker music like Nine Inch Nails and The Prodigy but also really love the way rock band Muse combining rock, electronic and cinematic elements.
Walk us through your creative process
I'll usually get a lyric idea, a catchy hook or start with a cool production idea and then save it in my demos folder. Then I'll go back and listen to the best ideas and write lyrics and melodies over it. From there it's tons of mixing, mastering and production and then video shooting and editing. Each track has an American Idol or The Voice singer and big guest musicians which is really cool. They all bring the songs alive.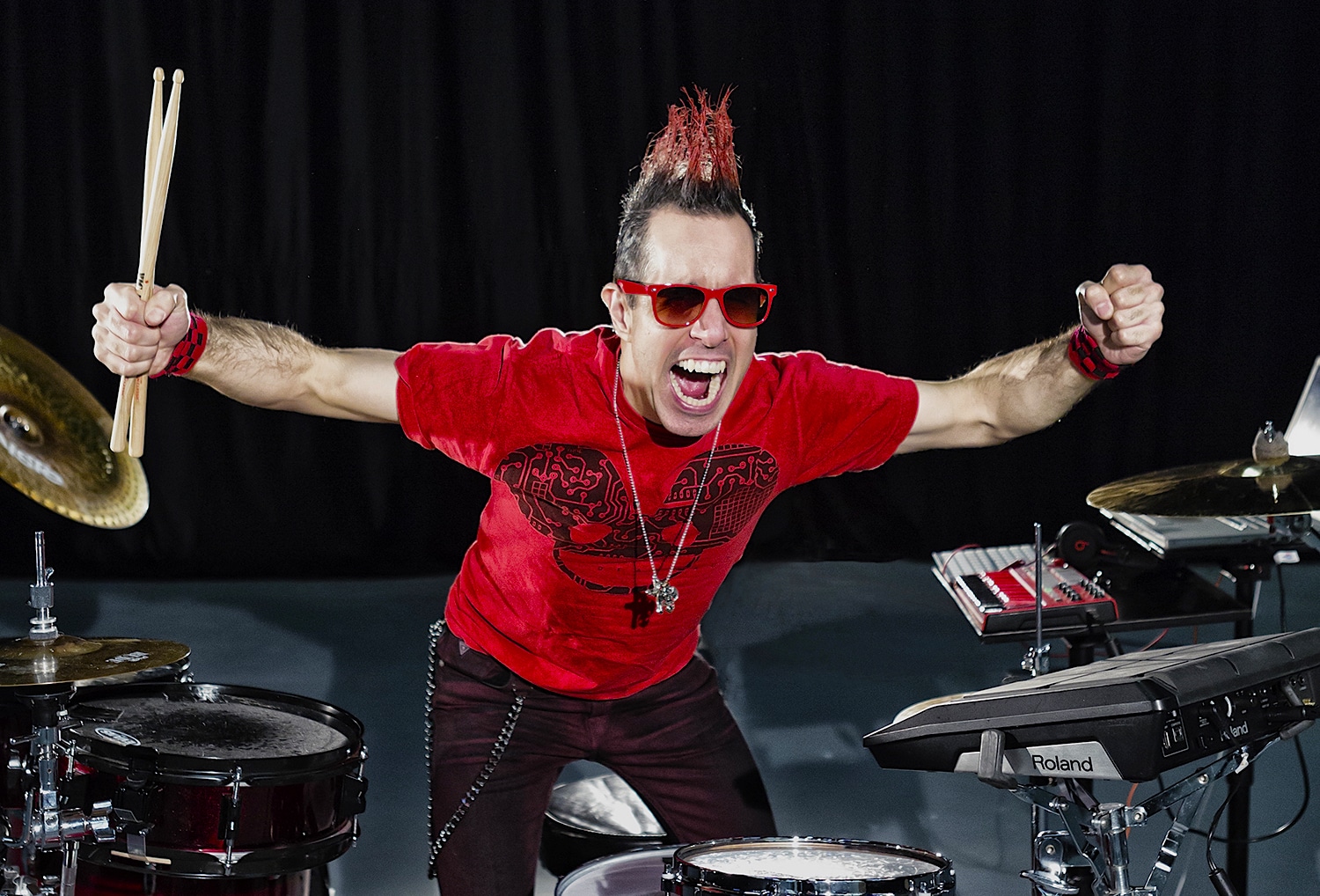 What inspires your lyrics?
Real life experiences inspire my lyrics. But I always try to have a universal message that people can relate to from base emotions like joy, heartbreak, anger and triumph. It just feels really amazing to connect with so many people worldwide on the words I wrote during so many different points of my life during moments and adventures.
What are heavily influenced by besides music?
Anything Sci-Fi, cyberpunk and futuristic dystopian when it comes to movies or books are my main influences. I even dress cyberpunk and love the overall aesthetic. Cyberpunk 2077, Blade Runner and The Matrix are all worlds where I feel like I am actually living in each day.
Tell us about 'Not Alone' and how it came about
The Escape From NYC album is DRMAGDN's debut record and I'm stoked how awesome it has been coming out with each track. Every single song on the record is released as a single and has an accompanying audio stream video, lyric video and music video.
I live in NYC and am really looking at getting back on the road hence the Escape from NYC album title. Escape From New York is also one of my favorite Sci-Fi films, so big shout out to Snake Plissken who was Kurt Russell's epic anti-hero and John Carpenter's direction and score writing.
Who or what inspires your style and aesthetics?
It's more of a what than a who since it's really cyberpunk Sci-Fi dystopian worlds. Definitely feel like my music is the embodiment of The Matrix, Blade Runner, Metropolis, Back To The Future 2, Escape From New York, Terminator 2 or a Philip K Dick novel. The closest characters I get inspiration from is Brad Pitt's character Tyler Durden in Fight Club and Neo from The Matrix.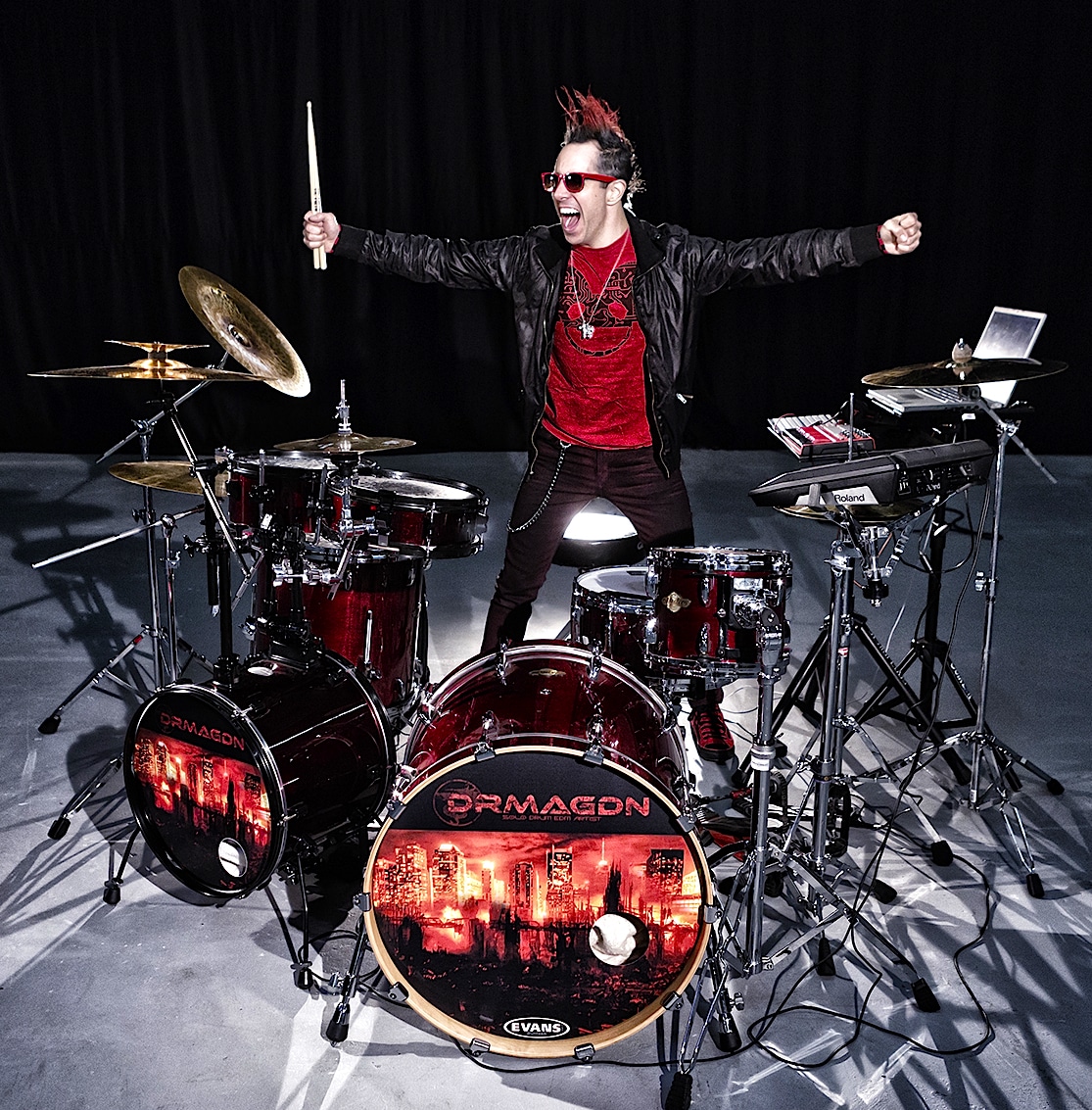 How are you dealing with Covid preventing you from performing live?
I've just been finishing up all my studio records and music videos for the whole album cycle plus rocking some virtual concerts. I was a featured act for the #10 biggest virtual concerts of 2020 for over 30k live streamed. Plus I headlined a 90 minute set for a new social media platform's New Year's Eve concert for 60k worldwide which was really cool.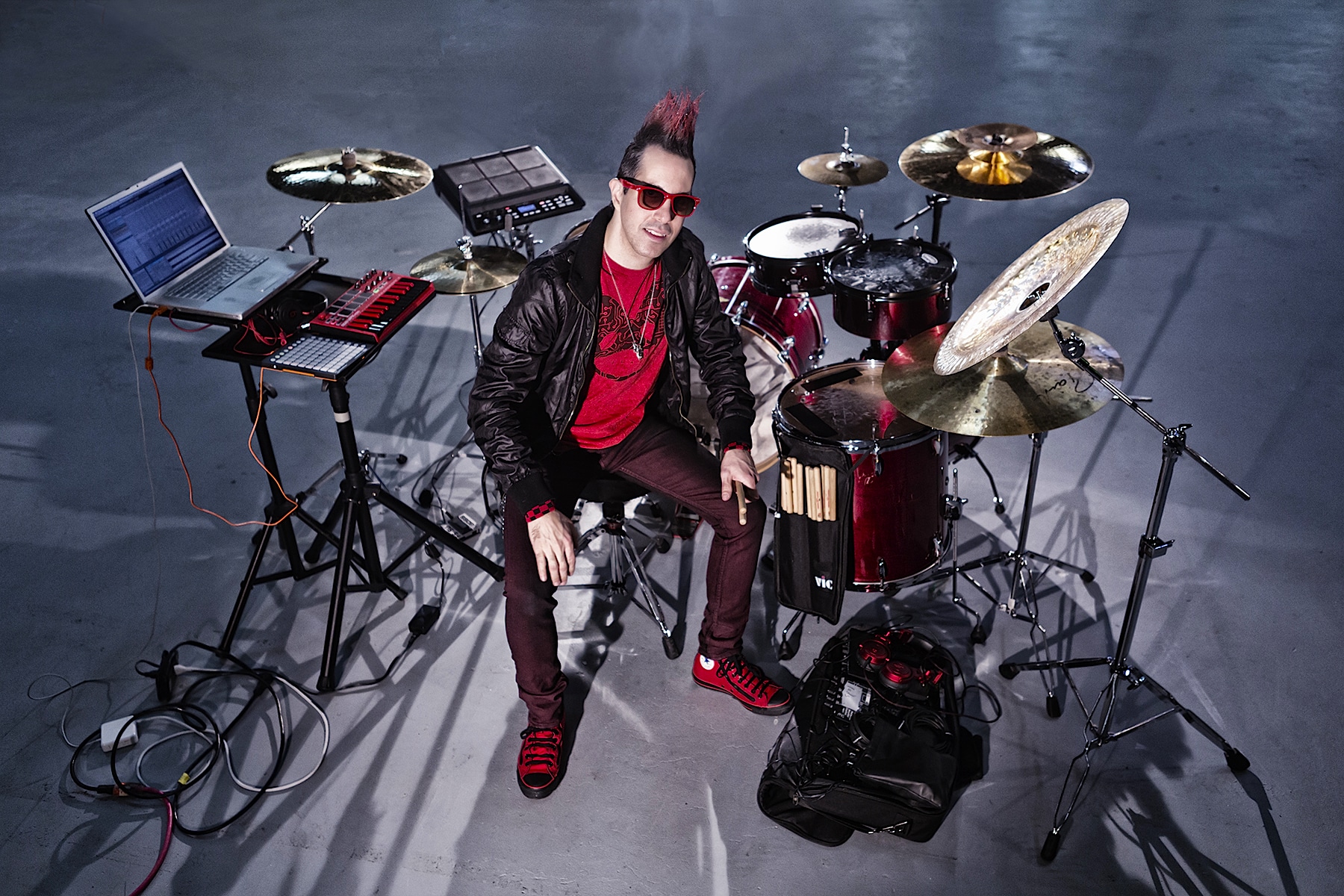 What's the future looking like for you?
I'll be releasing a track a month until touring resumes and then will jump on as many big EDM festivals and tours worldwide as possible. From there, it will hopefully keep growing beyond the 4.4 Million plays/views DRMAGDN has gotten on only 5 singles released so far.
After that, I would love to win some Grammy's for songs that really blow up and go viral worldwide. But until then, I am just super stoked that everything is going so well so far with the album cycle before the tour dates coming in.