Following the successful release of 'Life is Good', which has amassed over 200k+ streams across all digital streaming platforms, American-Nigerian multi-genre singer/songwriter Khalei begins his summer takeover with his new single 'Twin', taken off of his forthcoming EP Lagos Nights.
'Twin' is a smash hit song for the summer. A mid-tempo, vibrant, sing-along track that you don't want to stop vibing to.
Produced by award-winning Roman AKV (Abra Cadabra, Kojo funds), 'Twin' is about how love is not always what you expect, especially when you get your heart broken along the line. "The reason I wrote this song is that I genuinely believed she was my soulmate, turns out she was a gold digger or just interested in material things – hence why I started the song by singing She said she wants the Jordan's and the Prada's, dancing in the rain, Mike Amiri trainers, show me what she says" Khalei explains.
Khalei's naturally easy listening voice compliments one of the hardest beats heard in new wave alternative diaspora in perfect synergy. Breathing new life into the scene through marrying crisp rhythms over stellar production.
With no intentions of slowing down, a lot more is to be expected from Khalei that will enable him to become a massive fixture of the Alternative arena.
Tell us about the story of your act
I was born in the USA (Chicago) and raised in Nigeria (Lagos) for the most part of my youth. I've always been crazy about music because that's all I knew while growing up. My grandmother was a gospel singer and my mom a choir member in her church. I was in the school music band from year two playing the tambourine and eventually more instruments like the drum and trumpet. Not just music, I was also acting in school drama and did creative arts which I was also great at.
The first time I made a song was when I was 12 in my school's boarding house. My so-called girlfriend at the time left me and I was super hurt. I wanted to let her know how I felt so I decided to write a song for the first time and sang it at a talent show that weekend. The whole school fell in love with the song and students from other schools started singing my song. That feeling could not be matched by anything I felt before, I knew I found my purpose.
Moved back to Chicago USA at the age 15 and tried to become someone else, started a new life, did more sports but the music followed me everywhere I went, I had artists in Chicago asking me to manage them. Eventually I decided to start my music career at the age 19 after moving to London. Released a few songs for fun and people really accepted it. Performed all across London including a headline show at the O2 Academy Islington, Although it was fun and fans loved to see me perform those songs. I decided time had come to take my career very seriously after multiple doors were closed on me. Talent can only take one so far, I needed to have a lot of sleepless nights and go through a high intensity rebuild.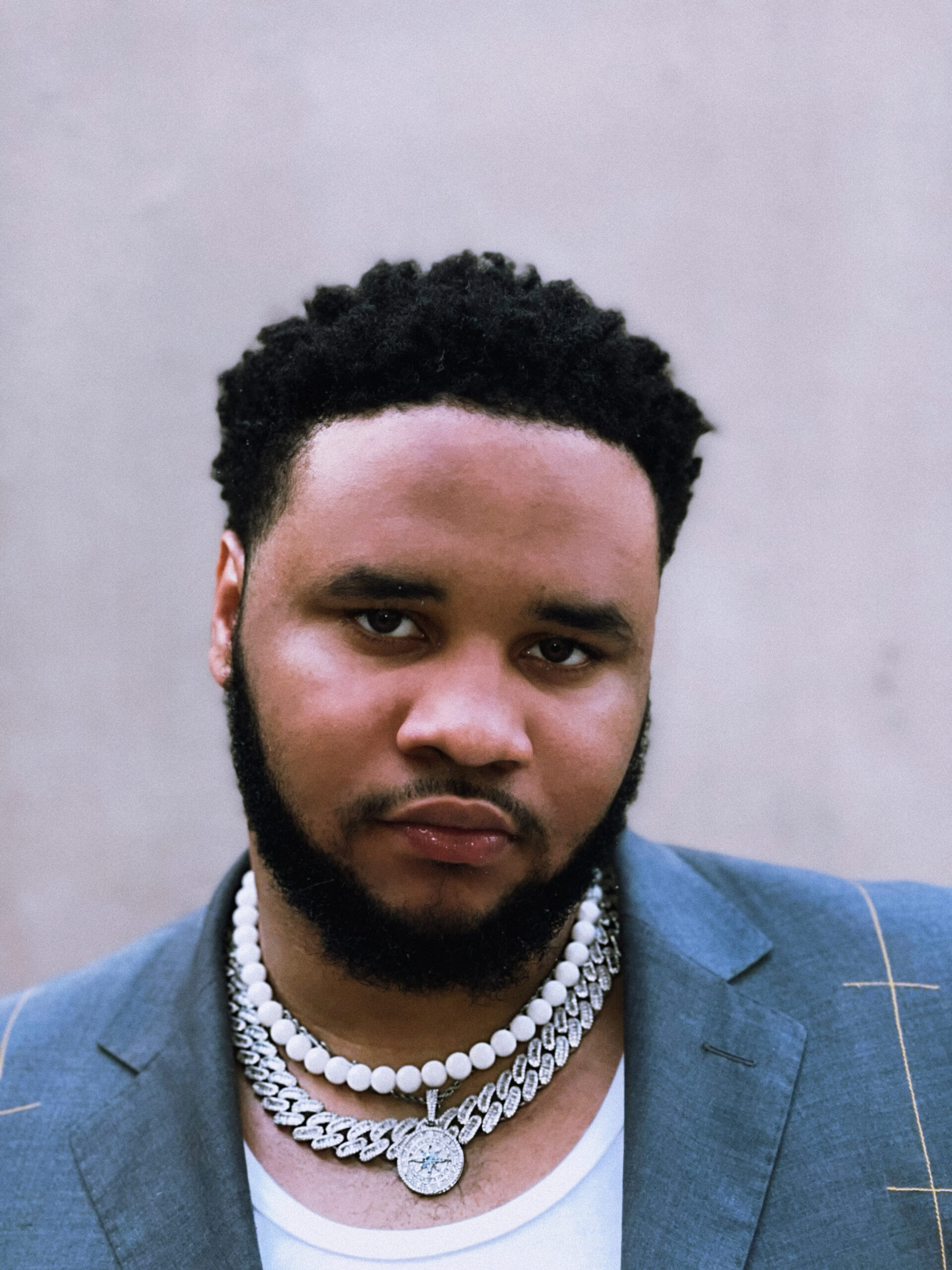 Covid lockdown was really helpful as I was able to zone in on my music writing skills, recording quality, High quality music videos, Image and direction. This year I have released two singles which have helped me gain over 200 thousand streams on all platforms and increasingly gaining more fans on a daily basis. I have recorded many amazing music, found my image and will be releasing my first EP this year that I believe is due to send shock waves and make proper noise.
What is the message behind your art?
Love conquers all in the end. Always in search of it, fantasising, exploring its horizons and everything in between.
What are some sources of inspiration for your lyrics and storytelling?
My life and relationships with people around me are the inspiration for the lyrics I write.I try to be as truthful as possible in my songs by imagining the microphone as the ears I tell how I feel. It could come out being poetic but at the end of the day that's how I feel in the moment. Love and heartbreaks are a big one for me and it's no surprise because that's what lit the fire in me to start making music as a 12 year old boy in Nigeria.
Who is an artist that you look up to more than others today?
Growing up in Nigeria seeing young artists like Wizkid and Davido on tv at the time was huge for me because that was the moment the musician in me was being woken up. Today I listen to a wide range of music from Afrobeats to Pop. If I am forced to say a name today it would have to be Burna Boy because of his versatility and ability to pull off an amazing performance on stage every time.These are things I pride myself on, Not everyone can do multiple genres and do it right.
All time favorite record?
It might come as a surprise to a lot of people but it has to be Andra Day – Rise up.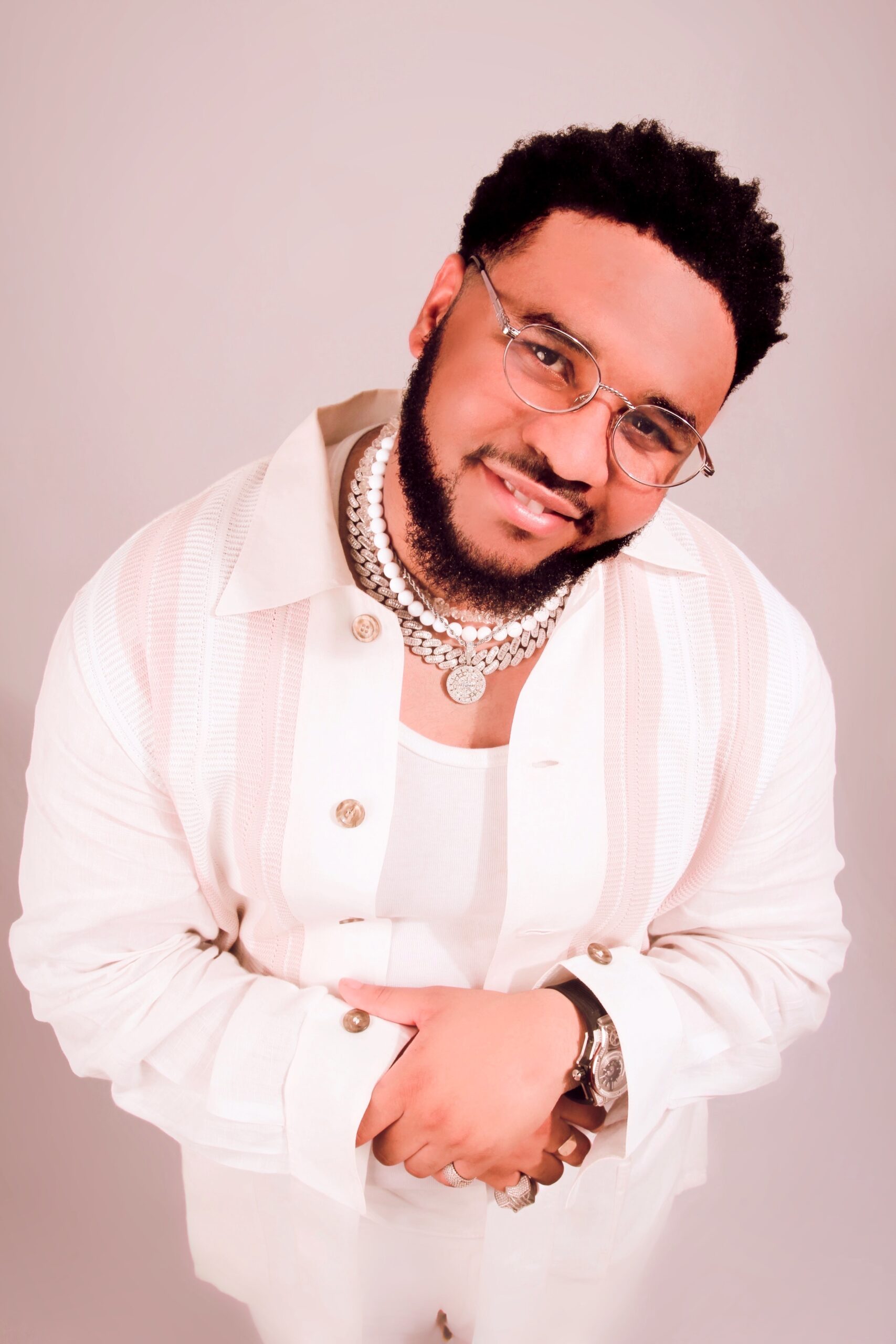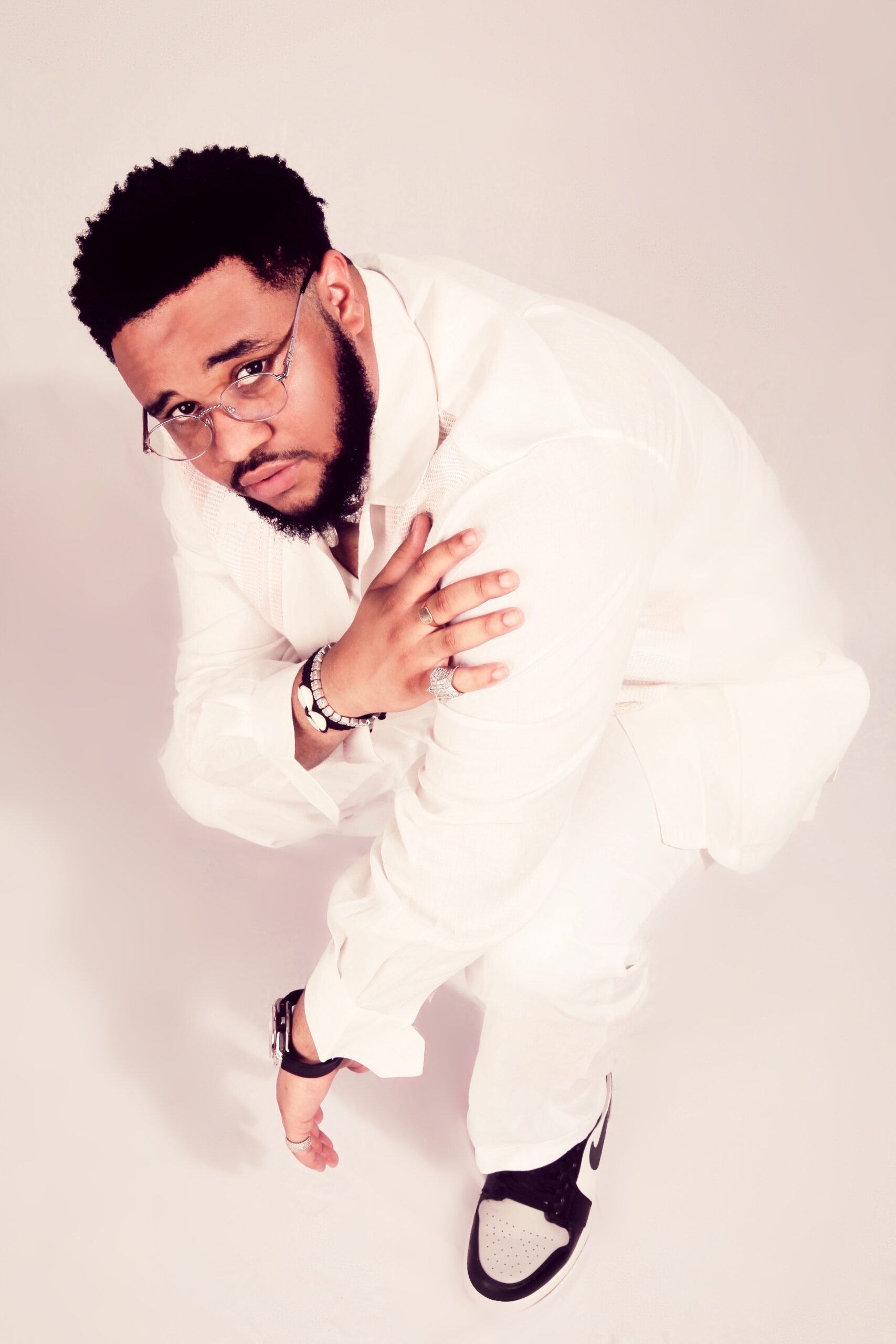 Tell us about your latest release and how it came about
I wrote "Twin" after another failed relationship. I genuinely believed she was my soulmate/twin flame. I know she felt the same way but as time went by I started to realise she became very much interested in more material things, being fake for the gram, the likes and glamour, celebs in her DM. It got to a point I couldn't recognise the person on the other side of the bed, hence why the song starts with the lyrics "She said she wants the jordan's and the prada's, dancing in the rain, Mike Amiri trainers show me what she says.." then eventually going into the catchy hook "she was supposed to be my twiiiin, my soulmate everything I neeeed, she was supposed to be for meeee, go ahead and put the blame on meeee".
You seem to be fusing several musical genres. What inspires your sound?
Having lived in Nigeria, USA and the UK, I've found music scenes are very different. I tend to find myself in the centre of it all. My being (mind and soul), is a magnet to the beautiful sound we call music. I enjoy pulling and adding various sounds to create something unique every time, Ultimately I would say I inspire myself.
What excites you the most about what you do?
There are alot of things I find exciting to be honest, like not knowing the next song I'm gonna make or what the lyrics might be about. Having fans sing my song back to me. In general just being a musician is amazing. In all works of life there will always be difficulties but I love the results especially after the hard work everytime.
Where do you see yourself in 5 years?
Honestly, I see myself being one of the biggest acts out of Africa, performing on the biggest stages around the world, with fans from every corner of the world. The goal is to become a household name and touch as many people through music. Helping a lot of people as well, it's never easy for the less privileged. What's the point in being successful if I can't use it to help others.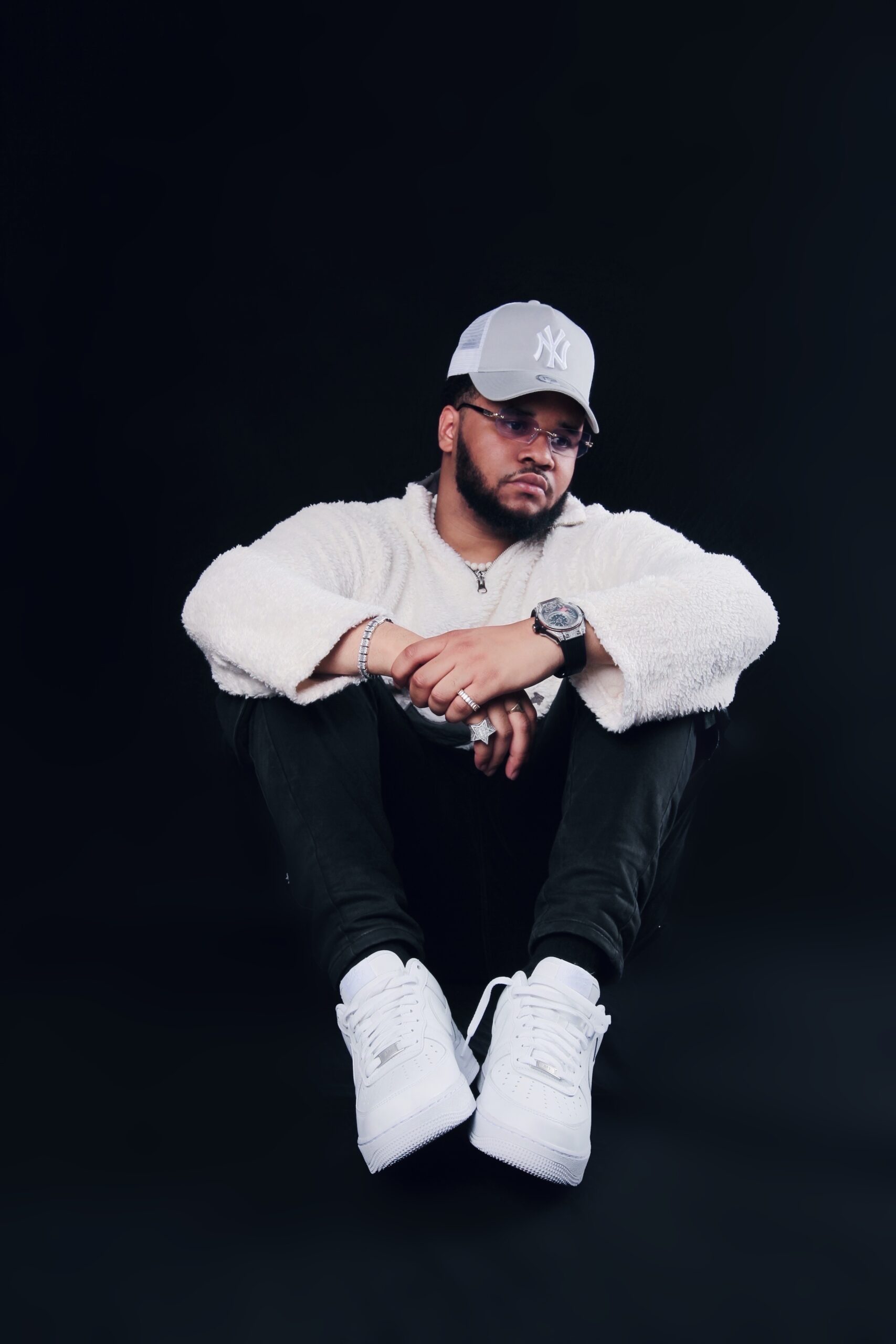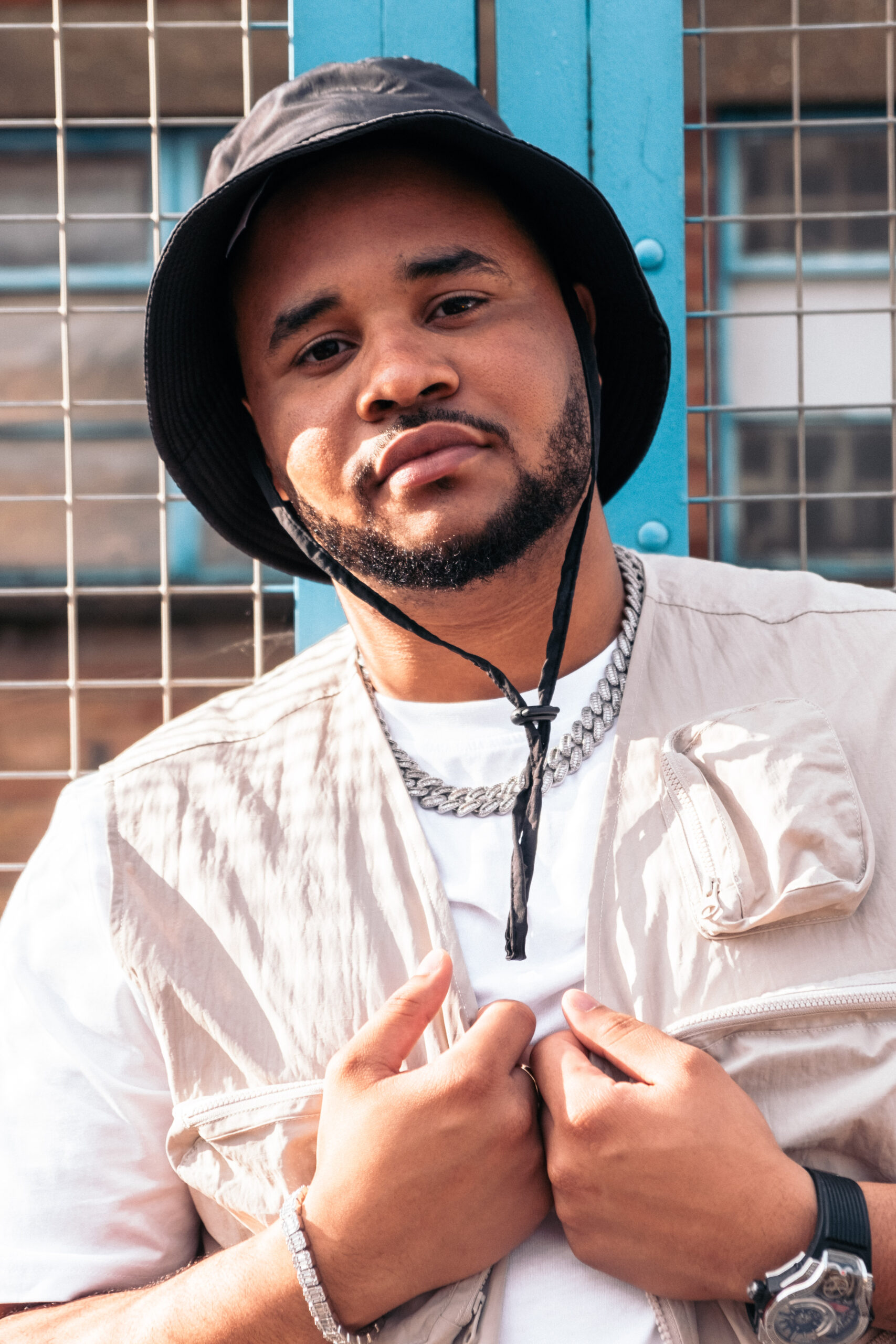 Your style is very original and elaborate. How do you take care of your aesthetics?
I always immerse myself in all my songs, being real is very important. There can never be another me like there could never be another Drake. I always make music I truly like and never try to sound like someone else or something I heard. There's no fun in that.
What was the most daunting moment in your career so far?
Lol I actually have two. First one is when I performed in front of an empty hall after selling tickets, just the staff were in there. Told myself that day I had to work hard to sell out Iconic arenas at least (still working on that one). Second one is a record label meeting I attended believing I was about to get signed but got absolutely shredded because I didn't understand the music business at the time. I learnt alot from that meeting and began to take my career very seriously rather than folding. Today I'm very confident in myself no matter the room I walk into.
What is the best advice you've ever gotten?
My mom told me: Talent takes you there, hard work takes you further. Always make sure to build a solid foundation and trust the process.
Where do you think the next game-changer will be in the music industry and entertainment scene?
I think technology has really taken the music industry by storm, an example is TikTok which is blowing up different independent artists everyday. Spotify, Apple music and Netflix taking over the entertainment industry is absolutely amazing and I believe because of this people now have the whole world at your fingertips literally and African music would get more exposure which is something that we already see happening with the likes of Wizkid, Burna boy and Davido who are now selling out in arenas like London's O2 Arena in 12 minute of releasing tickets. It's only going to get bigger and I intend to be a front runner in the new wave of artists doing this and more.