Following her global Shazam success, Amber Van Day teams up with Ilira for the girl boss anthem "See You In Tears." After her debut single "Kids In The Corner" was featured in the epic opening scene of the No. 1 Netflix series "Fate: The Winx Saga" a few weeks ago.
Amber Van Day and Ilira, a native of Switzerland with Kosovo-Albanian roots, have a clear statement to girls who make a pass at their boyfriends. Looking at him is kind of where they draw the line: "Like a puppy/in the window/he's irresistible/so you want him/like I want him/but you're delusional."
The collab came to life after Amber Van Day and Ilira realized that they are big fans and have been following each other on Instagram for some time now. 
"We were into each other's music apparently without being aware of it so our managers put us in touch and we started working on 'See You In Tears' over Zoom. We both wanted it to be in your face, dramatic and over the top because we both felt that way and didn't want to come across too serious either."
"You could say we're both a bit 'out there' and not afraid of pushing boundaries. She's a SERIOUS boss and empowers me as a female in the industry!"
Ilira continued, "I have been following Amber's career for a long time. You could say I was a little fangirl of Amber's. I find Amber to be just like me when it comes to perfectionism and passion. I really feel connected to her especially character-wise. We are both ambitious women in an industry full of men, we just get each other."
Amber Van Day has conquered the Global Shazam Charts and along with Ilira these two ladies did not come to play. Listen to their track HERE.
Amber's debut single "Kids In The Corner" was picked up by the No.1-Netflix show "Fate: The Winx Saga" and featured in the epic opening scene, it immediately triggered hype on Shazam! The song has been searched over 250,000 times worldwide and shot to #17 on the Global Shazam Charts within a few days
When we chatted about style and looks, her take on fashion and aesthetics really goes hand in hand with her music and persona.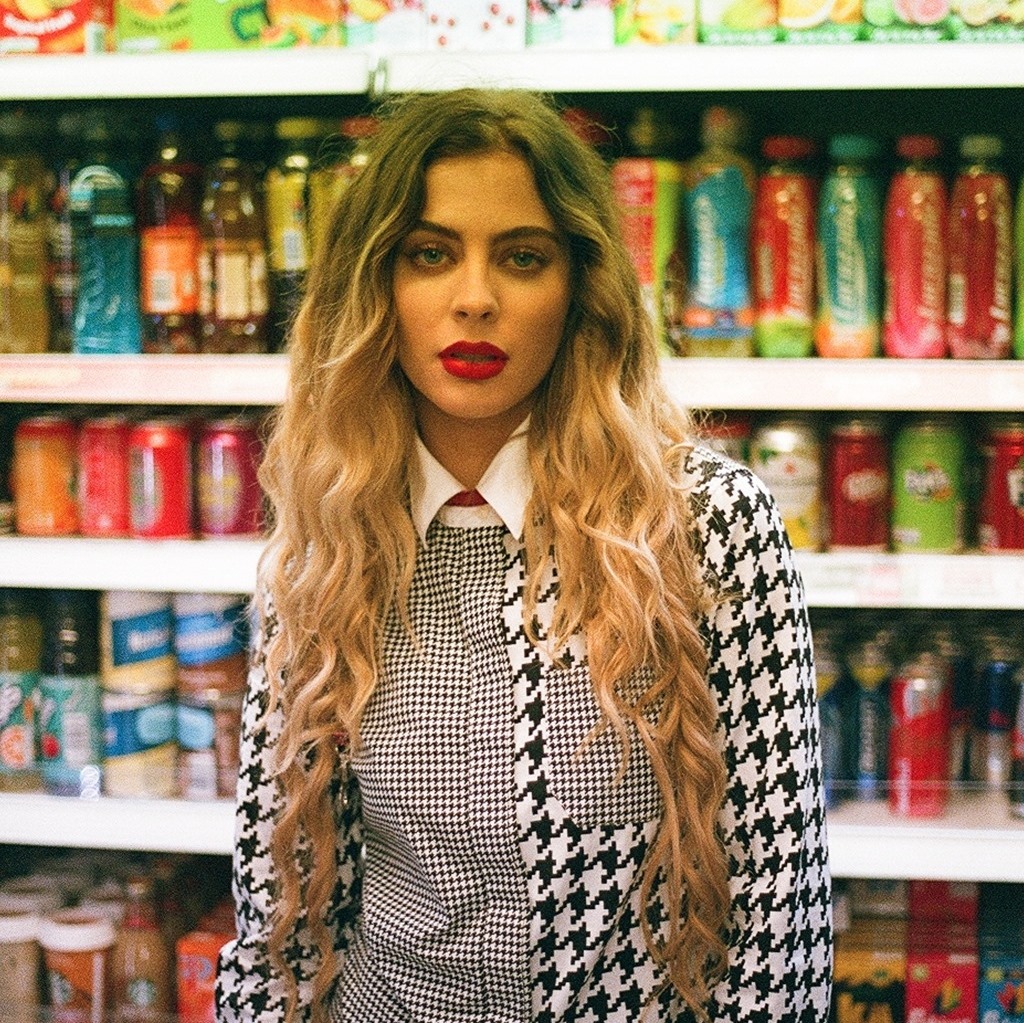 "I just like things that clash. Bold looks, loud fits etc. It's reflected in my music as well. I never wanna do anything that's wishy washy or predictable. Both in music and fashion, you're either in it and take the front seat or you're not in it at all."
As a writer, Amber has contributed to the career of countless artists and knows how to channel her writing skills towards serving someone else's music.
"When I write for someone else my role is to make sure to nurture the story the artist wants to tell. It's important to make sense of the message and have it sorted out as clearly as possible before putting into words and music."
However, when she writes for her own act "it's just pure self-expression and free flow. No rules, no constraints, no limits."
"This whole solo project, including the music I haven't even released yet, is all about being painfully vulnerable. Everything I write about comes from within myself. Usually from a darker, uncomfortable place which is in itself empowering because it gives me the chance to be who I truly am and do what I and only I want to do!."