The single is accompanied by a beautiful videoclip, directed by dear friend Izak Berman. It's not the first time they've worked together and the video is definitely one of their best works yet. A promising snippet of what we can expect from her upcoming EP due February 2023.
Into Your Head is about a controlling manipulative voice in Noha's head, that makes her feel small and the world around her bigger, more toxic, more dangerous. The visuals show Noha's internal battle through various scenes, which seems to hang somewhere between reality and a dream. There's something threatening and dangerous about the images.
What's your story as an artist?
I grew up in a house surrounded by music. I've always been singing and playing with my brother, but I was a bit insecure as a teenager and I never thought releasing my own music was really an option. So I just sang songs from others. At some point I was in the studio singing some backings for someone else and then Tom Bachmann, the producer my brother and I are currently working with, said: "you should sing your own songs!!". I think that was the turning point..
What do you want your music to communicate?
That it is okay to be insecure or scared sometimes and that it is okay to talk about it. Writing my own music, and talking about insecurities and fears, is a way for me to turn my vulnerabilities into something powerful. I hope it can make people feel less alone.
What are some sources of inspiration for your storytelling?
It can be anything actually; a conversation I have with friends, the people around me or some stranger I meet. But mostly my own thoughts and feelings. For me it's nice to dive into 1 specific feeling and explore it.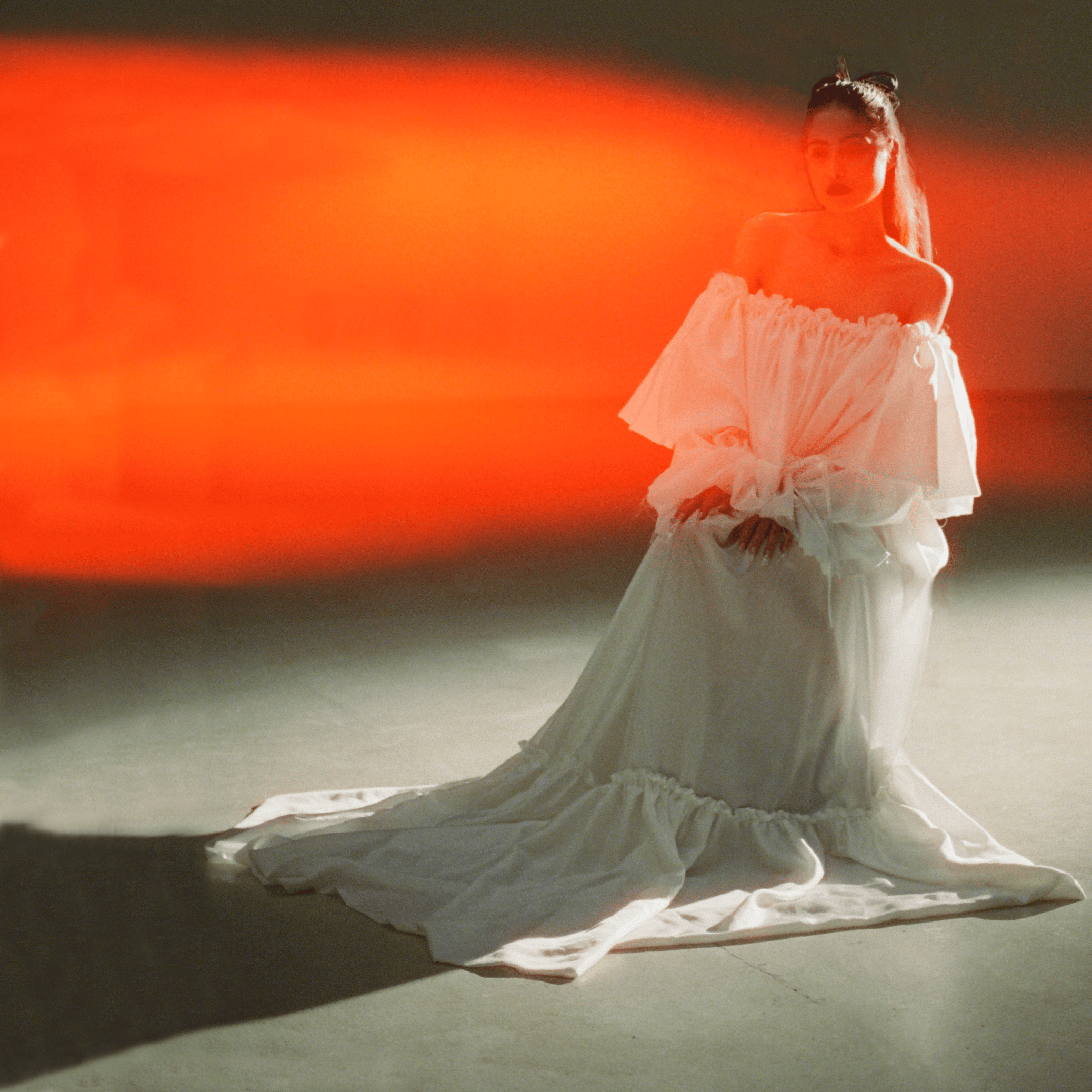 Who is an artist that you look up to more than others today?
Steve Lacy & Frank Ocean
What's the record or artist that made you realize you wanted to be an artist?
Blonde by Frank Ocean
Tell us about INTO YOUR HEAD and how it came about
It was about one year ago, I was sitting in my room and I was not in a very good headspace at the time. I was sitting behind my piano, as I wrote the first verse. It's about this manipulative voice, this inner psyche messing with you. When my brother heard it, he wanted to finish it right away.