(credit: Aniela Guse)
German singer, songwriter and visual artist Violet Greens shares her intriguing single 'M.H.P', and the follow up single 'Sad Song', out now.
Inspired by Billie Holiday's heartfelt and genuine singing, the lyrical and provocative eloquence of sophisticated rap and Camus' absurdism, Violet creates a symbiosis between Jazz, contemporary pop music and lyricism, completely owning her own distinctive sound.
With both music videos filmed at the 'Stadtbad', a historical municipal baths in Leipzig, Violet's most recent single 'Sad Song' acts as an antithesis to previous single 'M.H.P', with the common underlying theme of the dangers of media and social media. With its up-beat groove juxtaposed with sombre lyrics, 'M.H.P' is inspired by the novel "Steppenwolf' by German writer Hesse which depicts the duality of human nature, the inner turmoil and the contradictions of human existence.
Tell us about the genesis of your project MHP and Sad Song
MHP was mostly inspired by the novel "Steppenwolf" by Hesse, where he depicts the duality of human nature, the inner turmoil and the contradictions of human existence that come along with it and are pretty hard to abide, yet most of us face at one point in life. Sad Song on the other hand was intended to be a sequel to MHP, depicting the fragility and absurdity of human life and experience.The idea was to translate the multi-layered and deeply philosophical narratives of Hesse's Steppenwolf and Sad Song into metaphorical visuals. Being a low-budget project, this was a very ambitious plan, considering the fact that we were filming both videos in one day, but I'm really happy my team spared no effort to realize this project.
What should a song or piece of art communicate in your opinion?
It might sound trivial, but I guess a piece of art should bestow a moment of peace upon us. We live in such a fast-paced society that barely leaves room for thought and (self-)reflection. Listening to music or looking at a painting or any piece of art coerces us into taking pause for a split second, reminding us of our humanness.
Who were your top 3 artists last year?
Unfair question! And practically impossible to narrow it down to just 3! Are we talking dead or alive? My all-time favs equally are Billie Holiday, Roberta Flack, Bill Evans, Ella Fitzgerald, John Coltrane….and many many more…Also, I have been listening to Erykah Badu, George Benson, Earthgang, Slim Guerilla and Tyler the Creator a lot lately.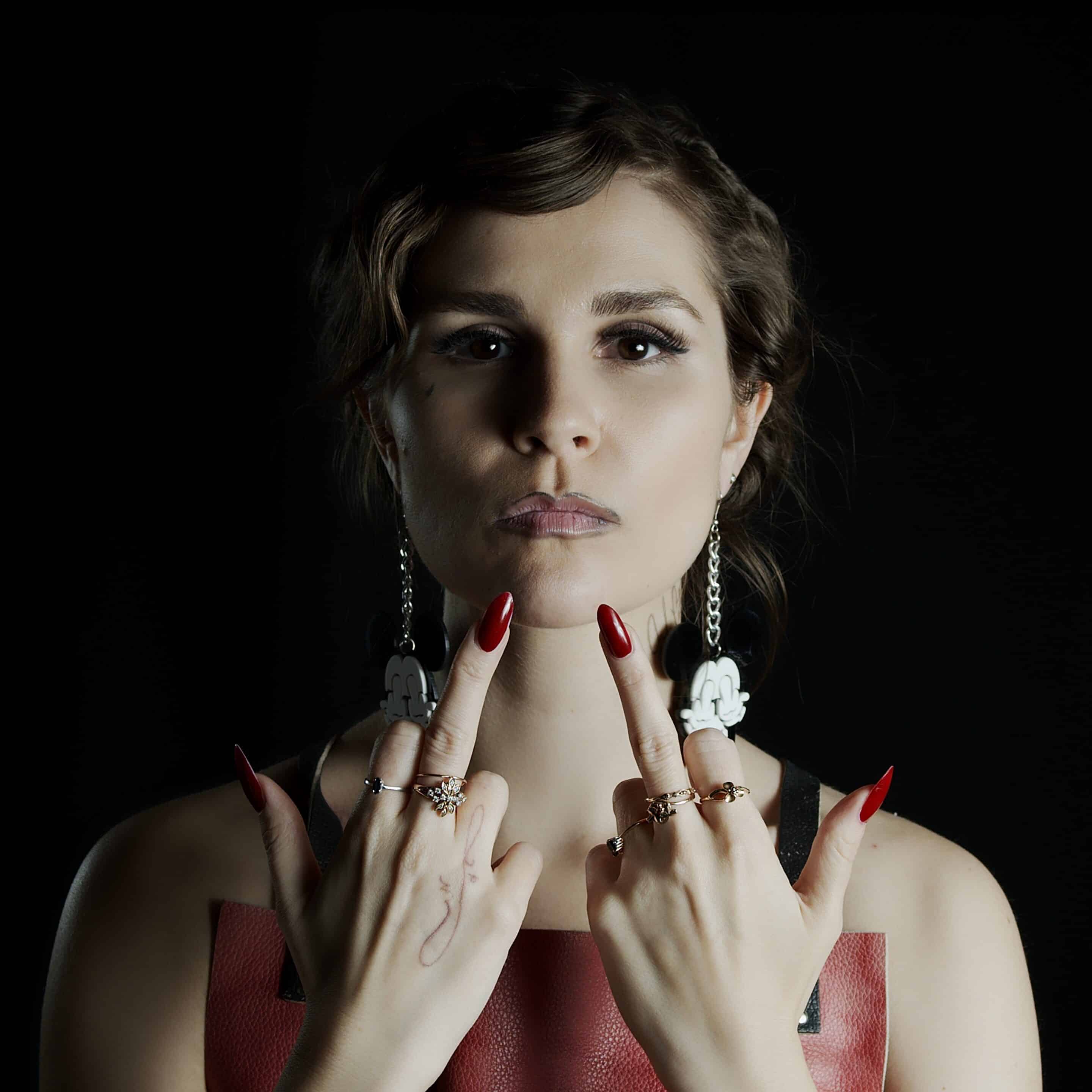 What do you do when you're feeling uninspired?
Never thought I would ever say this, but I actually force myself to go for a walk in order to clear my head or I just start working on something I can do "mechanically" or automatically, without putting too much thought to it, a routine of some sort …
What are your 2022 projects and goals?
I'm currently working on two EPs that will presumably be released in (the first half of) 2023. Also I want to learn Spanish…and cook.. it's time to close the pathetic "spaghetti with ketchup" chapter.
Favorite movie or TV show?
Laughter is the best medicine, so whenever I enter the depressive mode, I binge-watch "the office", but I also adore Tarkovksy's, Lars von Trier's and Lynch's aesthetics.
What is something you would want to change in the music and entertainment industry?
I truly believe that everything happens for a reason, yet, if we lived in an utopian society, I'd love to change the way we consume music and the social significance of music and art in general. The fact that there are playlists with artificially generated and AI-created songs, an indicator for the inflationary way we listen to music, perturbs me. I'd love for people to just take their time and listen to music intentionally from time to time, appreciating the artist and not using their work of art solely as background or elevator music. Also, we need to talk about royalties!
Can you outline your creative process?
You know the unpleasant feeling of a sock sliding down in your shoe or having an itchy eye? That's how I would describe my emotional state when writing, what I call the "acute phase of the creative process".
The symptoms are similar to lovesickness: You can't eat, sleep or think about anything aside from this fixed idea that has entered your mind. A mind predominately cluttered, ruled by chaos and endless strings of thought, spiraling out of control until you finally find that long-awaited line or chord.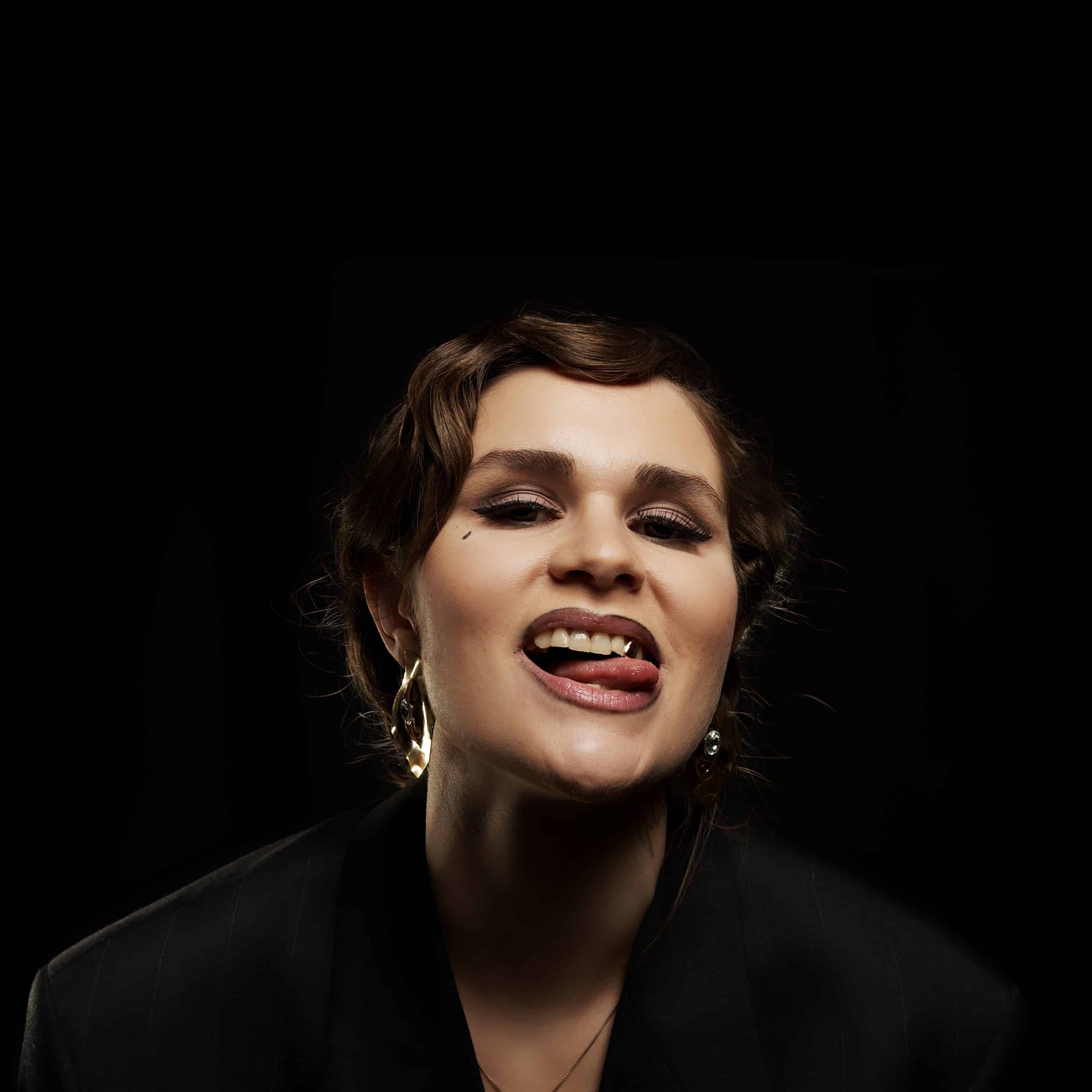 Who inspires your style and aesthetics?
Tough one..I've always had a penchant for Marlene Dietrich's "androgynous" style, film noir fashion, but also baseball shirts, baggy pants and sunglasses and flared pants from the 70's.
What is the achievement or moment in your career you are the most proud of and why?
Well, actually I'm proud of the whole process of establishing myself as an artist and musician. I've always called myself a late bloomer. By the age of 19, I thwarted my plans of studying fine art and becoming a painter and decided to pursue a career as a jazz musician and follow in my dad's footsteps professionally. It was a painful and pretty difficult process at times and full of detours, but the fact that I kept going makes me proud.
What do you think an artist should sing about nowadays?
Nina Simone once said that it's an artist's duty to reflect the times. Although, I personally try to write according to this principle, I don't really have a dogmatic opinion about that in general. I think art can be an end in itself. Whatever moves an artist, inspires them or evokes any kind of emotion is their raison d'être, I guess.
Do you have any regrets?
Oh, so many! I'd be a liar if I said I made peace with them; at times the past feels so present it overshadows everything, even the good things …but sometimes I actually succeed in changing the perspective and view the things I regret more as life lessons than irrevocable mistakes.
What is some piece of advice you would give to yourself right now?
Keep going and practicing even though it sometimes feels like a sisyphean task.