Indie-pop singer and songwriter Anna Shoemaker releases her new single, "Sick!," out on +1 Records. "Sick!" is Anna's first offering as she breaks out of the bedroom pop world into a more mature and intentional sound; writing her feelings as though you've lived them alongside her.
"Sick!" features glistening synths and hazy guitar riffs that lay the foundation for Anna's distinctive vocals to deliver heart-wrenching lines that capture the feeling of late-night overthinking: "I've been feeling sentimental crying in the bathroom / I could get my shit together but I just don't want to / Is it sick I like missing you?"
Anna started writing "Sick!" in her apartment in the height of the pandemic. During this time of solitude, reflection and excessive overthinking, writing and producing "Sick!" was a diaristic exercise for Anna as she traversed the end of a toxic relationship: "'Sick!' is about missing that adrenaline rush a toxic relationship brings you and how it can be mistaken for missing the person," she says. The final version of the track was co-produced by Anna Shoemaker and Khaya Cohen (AAM) with additional instrumentation from Middle Part.
What is the overarching message behind your music?
To be yourself and speak your mind no matter how scary it can be.
What are some sources of inspiration for your lyrics and storytelling?
A lot of my writing is subconscious, I just put down the first thing that comes to mind and I don't really even understand the meaning until way later. Sometimes I'll literally write something and look back and be like "oh wow, you're still very hurt by that situation."
Who is an artist that you look up to more than others today?
Ethel Cain
What's a record or artist that changed your life?
Crush by Ethel Cain and CTRL by SZA
Tell us about your latest release "Sick!" and how it came about
I made "Sick!" in my bedroom during the pandemic and honestly it was the first thing I produced myself that I really loved. I knew I wanted to produce it out more but I didn't know who to send it to because I wanted to protect the way it sounded in the original demo. When my label introduced me to Khaya I knew I wanted to send it to her — we just automatically clicked and I felt such a fast friendship develop with her. She added so much to the production and really made it sound the way I wanted it to sound in my head. Middle Part also came in and added guitars and some synths to the song. It was really a private moment for me that turned into a group effort and I think that's what makes the song so special to me.
You seem to be fusing several musical genres. What inspires your sound?
I think I'm mostly inspired by pop music and pop melodies. I'm sort of obsessed with a song when it's super catchy and I always want to figure out what it is that makes it that way.
How would you want people to feel while listening to your music?
Safe and understood <3
Where are some things you really want to accomplish as an artist?
I really want to put out an album and go on tour!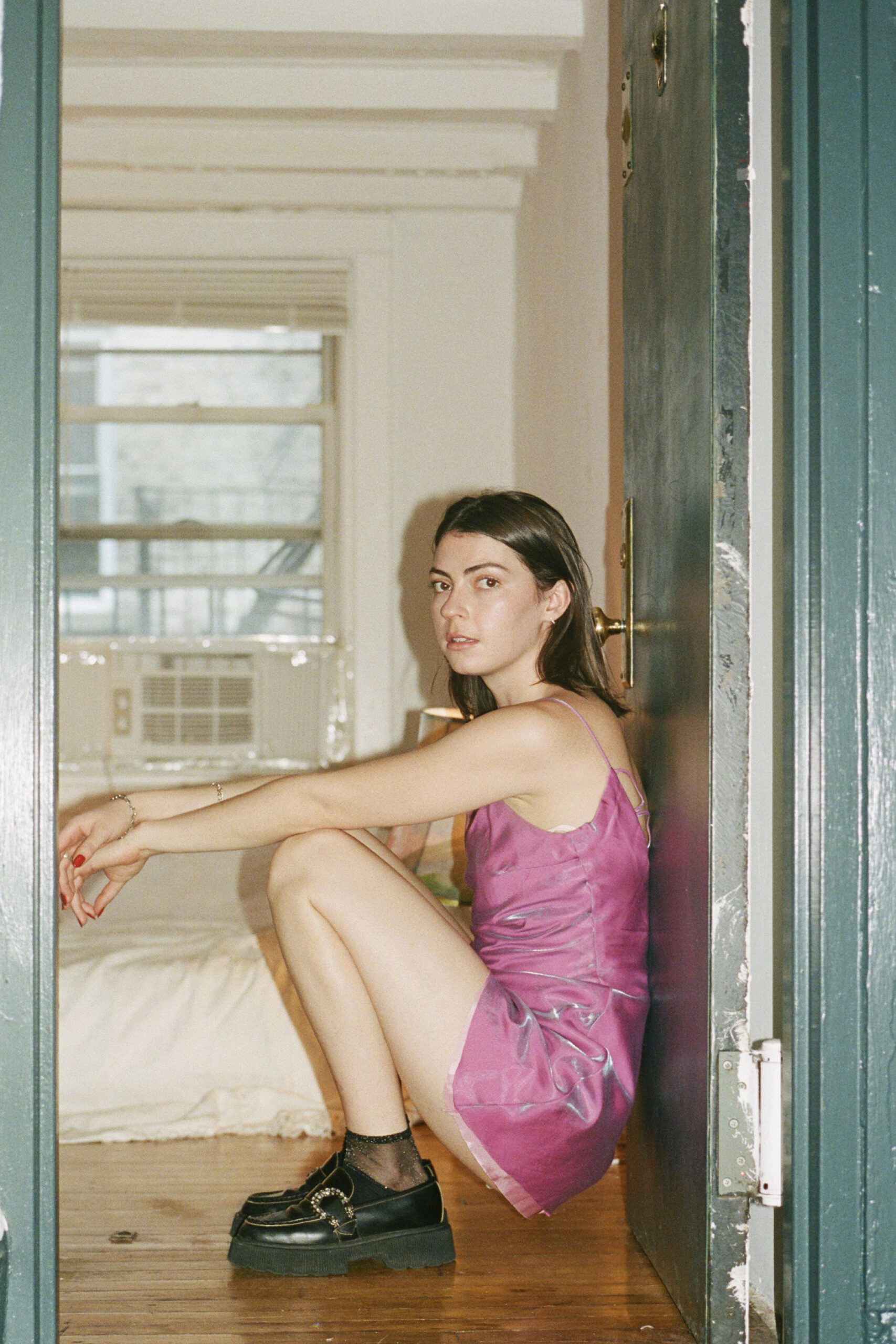 What inspires your style?
I like anything that makes me feel something, when I'm writing a melody I want it to sound heartbroken or happy or whatever emotion I'm trying to convey. Same goes for when I'm getting dressed, I like to look how I feel inside.
Was there ever a moment when you felt like giving up?
I definitely deal with a lot of anxiety and depression and it's really hard when you're trying to make a career out of being vulnerable. SOMETIMES the best thing for me is to make tacos and watch some version of the Real Housewives with my best friend and sister.
What is the best advice you've ever received?
Someone on twitter asked SZA what do you do when you're doubting yourself in the studio and she said "switch beats…fast lol"
Where do you think the next game changer will be in the music industry and entertainment scene?
When the new SZA and/or Summer Walker albums drop!!