It's been a couple of years since Sydney-based artist Odette released a full record. Not to worry, though! She actually spent these few years working hard on her sophomore album due very soon called "Herald"
When Asked about this new record she simply says "this album is sort of a nuanced discussion of the positives and the negatives of mental illness and also just being a human being. It talks about the realities of hurting others, the consequences of that, and even more so, it holds me accountable—it holds me to my word."
Almost anticipating themes we now learned to be recurring in 2020 such as self-analysis, self-awareness, trauma and healing, Odette gathered a collection of songs that lyrically reflect her search for a way to deal with the habit of romanticizing pain.
The music is such a beautiful mixture between cinematic textures, synths, strings and even bird noises Odette recorded on her phone to make sure the record could "detail the everyday environment."
In her latest track called "Amends", Odette captured insects noises on "Amends" noticing the magpie and calling it "terrifying but also beautiful," in the middle of the street at 4am.
The previously released "Feverbreak" mixes spoken-word with experimental orchestral arrangements featuring the legendary electronic duo, Hermitude. Among the sea of surreal sounds on the album.
The record was produced by Damian Taylor (Björk, Arcade Fire, The Killers) and features the legendary electronic duo, Hermitude in The previously released "Feverbreak"where Odette mixes spoken-word with experimental orchestral arrangements
We had a chance to ask Odette a few questions about her music and style upon the release of her latest music video "Amends"
What's the story behind this new record?
I travelled back and forth between LA and NYC to meet with a couple of producers, including Damian Taylor and we kinda started exploring the instrumentation and vibe we wanted to get and since he worked with Bjork I thought we'd definitely get along
Speaking of Bjork, there seems to be a lot of her style in your music
Yeah, I'd say so. I have a lot of influences but Bjork is definitely one of them. She's incredibly literal when it comes to emotions
For sure! So what would you say your main influences are?
I'd say some FIona Apple, Kate Bush, PJ Harvey etc. I'm really inspired by powerful, articulate women overall!
How would you describe this record?
Conceptually, I was trying to acknowledge my pain without romanticizing it which is something I used to do in the past. I guess this record sort of represents a stepping stone towards healing if that makes sense.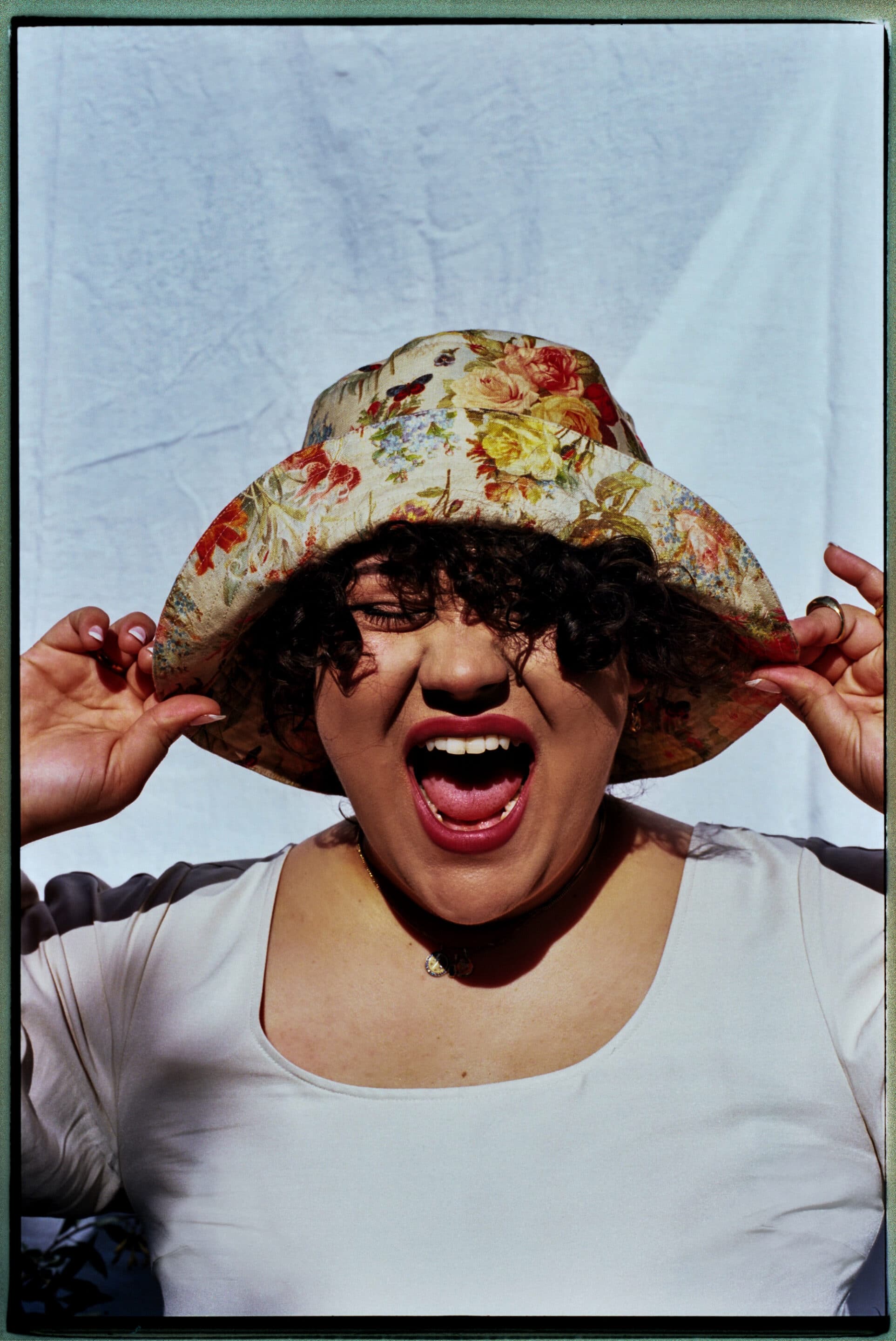 What about the musical component?
I wanted to make sure that the lyrics were the driving force so I wanted the instrumentation to detail a world rather than just an emotion. I dived into production a lot and used different synth textures etc. What both Damien and I were looking for was to create a sonic space for me to navigate instead of describing each different moment and emotion
That sounds quite interesting
Oh yeah! We used a lot of different sounds I recorded on my phone like bird noises and went back and forth from pop tones to cinematic textures etc. We really wanted to highlight the everyday environment
You mentioned this may be the last record you make in this style. What did you mean?
Because this record is mostly about my healing process and getting better by learning from my mistakes, I feel from now on the music is going to reflect my improvement and me getting away from trauma and inner conflict. These past few years have been a healing time for me and I'm just moving away from that headspace.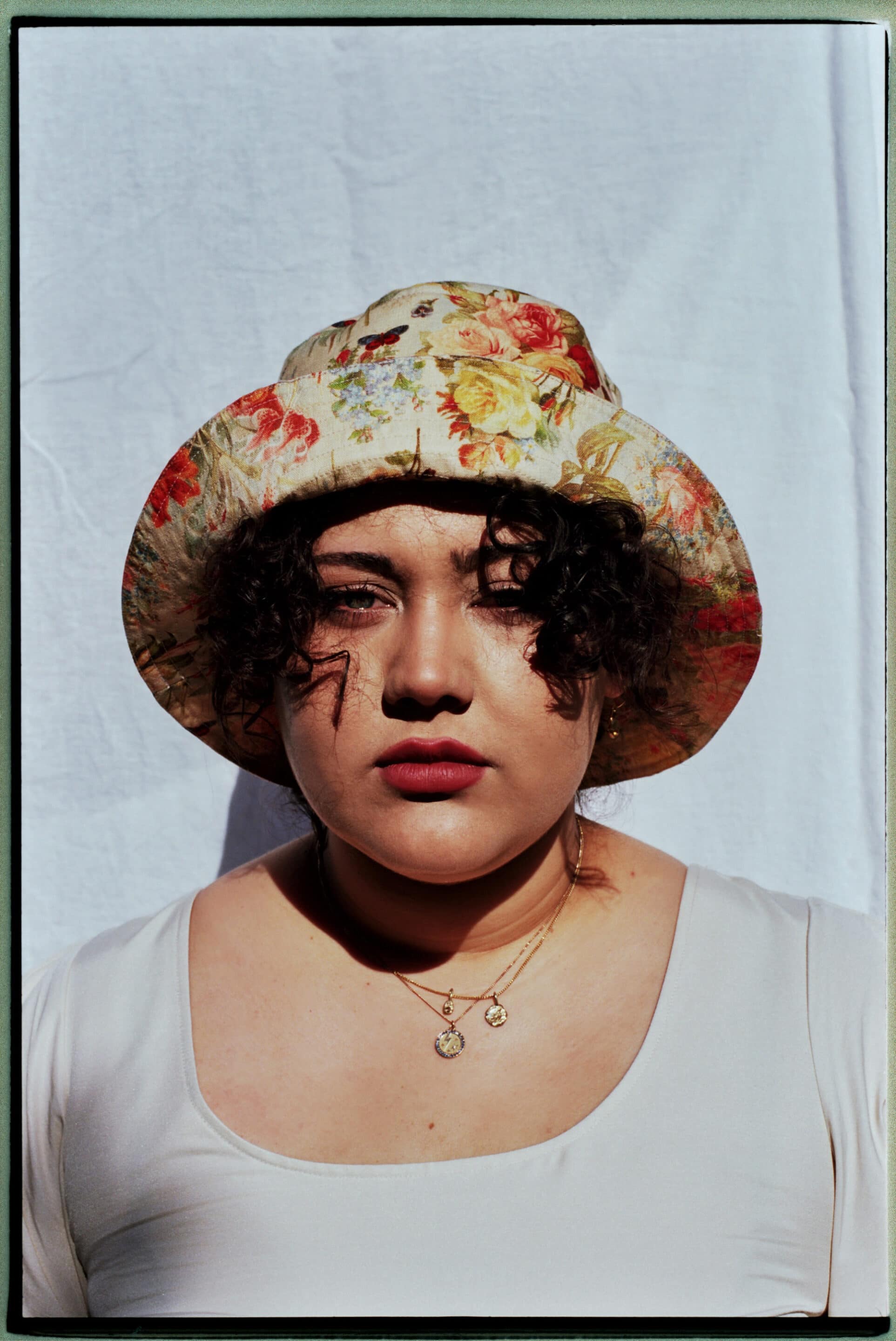 Do you have style and fashion inspirations?
It really depends on my mood but there are so many! I love Stevie Nicks, Prince, Harry Styles. If I were to describe my favorite style though, I'd say picture an inner city New Yorker in a late 60s early 70s attire
Do you take care of the visual aspect of your act as much as the sonic one?
Most definitely. If I have a song in my mind there's usually already a visual in mind to go with it. It's all connected for me so it's important that my visuals reflect my music. I actually started editing myself and worked on the edits of my latest music video 'Amends" which was super cool
Very nice! So it seems like you are interested in other forms of arts as well, correct?
For sure! I'm interested in anything I could make. I'm a maker!