Three acclaimed producers such as ATB, Topic and A7S decided to join forces on a remake of an absolute classic like '9pm (Till I Come)' and it's a banger!
ATB and Topic met up in their German studio and created a whole new musical aura for an already epic track until A7S finalized the lyrics via video call.
"'9pm (Till I Come)' is an absolute dance classic that I've known and loved since I was little," says Topic. "It is therefore a great honor to be the first to reissue this number together with ATB. The typical ATB guitar riff paired with my 'melancholic dance music' sound and the unmistakable voice of A7S results in a perfect symbiosis!"
The German/Croatian DJ and producer created his own genre by melding emotional and grief-stricken lyrics with positive and exhilarating sounds and tones. He calls it "melancholic dance music" and he dubbed the term himself to describe songs that affect listeners emotionally, but also prompts them to dance their asses off!
Regarding this amazing collaboration, ATB simply stated that "over the past 20 years, I've received so many requests for collaborations, remakes and cover versions of my song '9pm (Till I Come)' but I passed on them all because I was never really satisfied with the sound of the approach nor the final, then I listened to Topic's 'Breaking Me' together and we immediately had the feeling that these two sound worlds could fuse together perfectly."
Topic and ​Swedish singer/songwriter A7S already witnessed their first collaboration, "Breaking Me," become one of the most successful singles of 2020, amassing more than one billion combined global streams. The duo recruited GRAMMY-nominated rapper Lil Baby for the follow-up single, "Why Do You Lie To Me," which has racked up over 35 million Spotify streams.
We had a chat with Topic to find out more about his style, career and projects.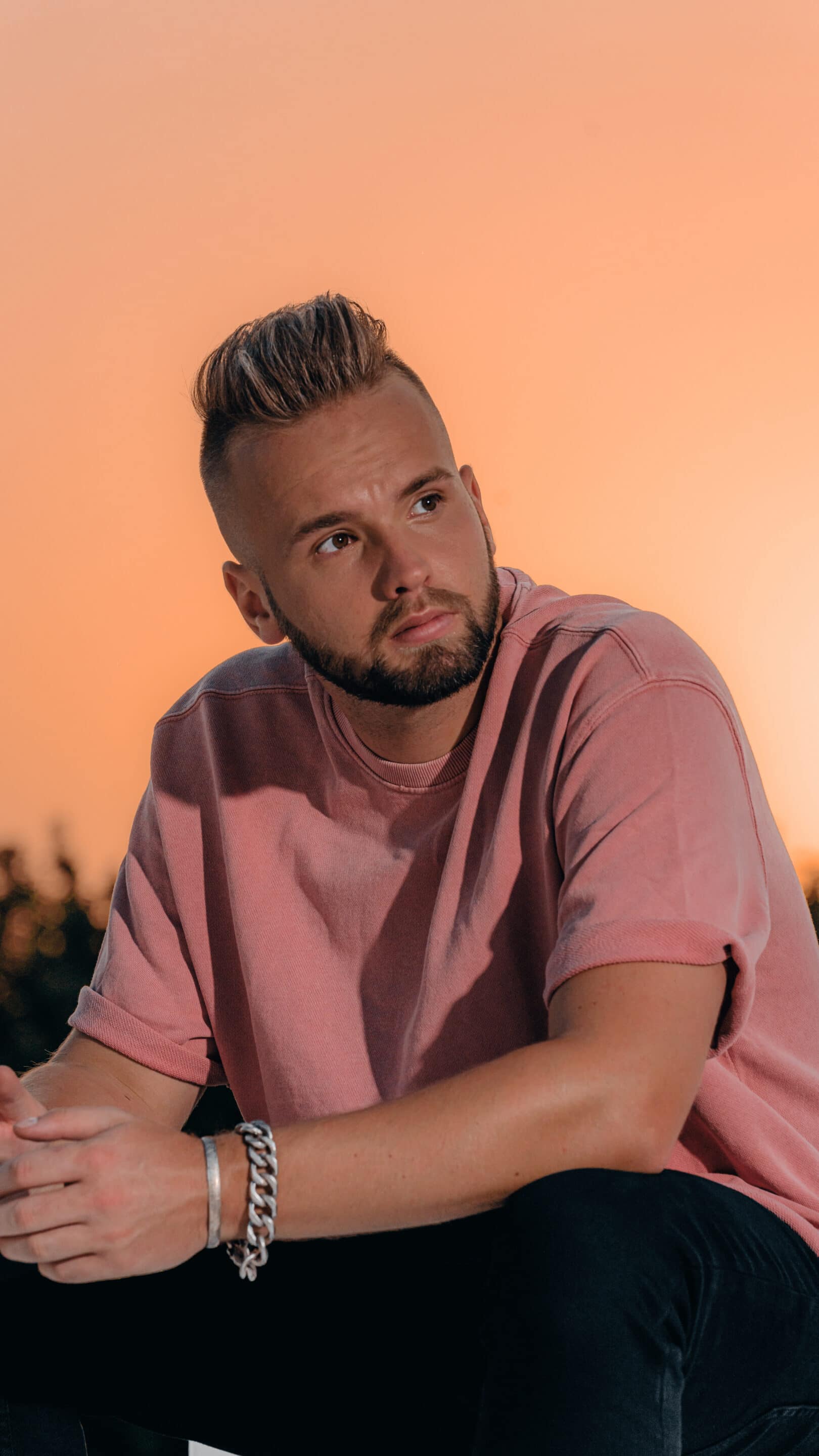 Tell us about your style and musical influences.
Even before I started my music career, producers such as Timbaland and Dr. Dre inspired me the most. Also, Avicii and Swedish House Mafia were a huge influence to me. My taste in music is really diverse that's why it took me years to know where I wanted to go genre-wise. I found my home in "melancholic dance music" – songs, which channels a wide array of emotions but with a groovy and dancy sound.
How did your European upbringing influence your creativity?
There is a lot of dance music coming from Europe. The 2010's in particular really inspired me and got me hooked to EDM. I'be listening to artists like Swedish House Mafia, Avicii, Martin Garrix etc. on repeat!
Tell us about "Your Love (9pm)." How did you get the idea for the new single? When did you and A7S connect with ATB?
ATB liked my style of productions and got in contact with me through a mutual friend. A few days later we met up in the studio and got straight to work. After nailing the basic structure down we brought in A7S. His lyrics were a perfect fit nearly straight away and "Your Love (9PM)" was born.
Is there a specific message behind "Your Love (9pm)"?
The song is about longing to feel loved by someone, which gives you such a high that makes you want to keep feeling that way over and over again. Even if it hurts. However, I was personally attached to the sound of the song itself. All the childhood memories related to this song were brought into a new era, 23 years later!
How did Covid change your perspective on music and being an artist?
My production style or perspective hasn't really changed to be honest though I think I will value and long for playing or going to festivals and clubs even more in the future.
Is there anything you'd like to change about the music industry?
I don't like the hypes and trends in the music industry. Like when a song gets huge and everyone is then trying to copy it and stuff. We should all try and be more authentic with our music!
What is 2021 looking like for Topic?
Hopefully as good as 2020, music-wise. I´ve spent a lot of time in my studio the past few months so there is a lot cooking. Also, I´d like to start playing gigs again as soon as it's safe. Drive In concerts and live streams just don´t really do it for me. I´m a social guy! I like to meet new people and love the vibe at gigs. I really miss it!