Nashville-based synthpop artist Essy got her start as an EDM songwriter and toplining vocalist. By the age of 20, she scored two major EDM cuts that lead to features with artists like Ship Wrek and Star Party, and shoutouts from The Chainsmokers on social media.
She only started releasing her own singles last year yet she's since racked up over 6 million streams on Spotify alone.
While her production definitely highlights her electronic background, her drum arrangements and side-chained synth grooves and tones are neatly balanced by simplistic vocals and impactful storytelling.
One of her main focuses for her lyrics revolves around how there's always a lot of discomfort around women expressing themselves sexually in music. Her goal is to make groovy music that young women can dance to while feeling empowered and confident.
Listen to her latest single STARDUST HERE
We spoke with ESSY about all of the above and more.
Where is your name ESSY coming from?
ESSY: I used to have a speech impediment with my S'. So when I'd go and record my producer Dan would be like "You a little ESSY" like I would pronounce my S' really heavy. So I kinda went with it and named myself 'ESSY'.
How did you develop your act?
ESSY: I Went to Tisch school of the arts for songwriting and berklee school of music for during highschool. I went to summer courses with Sasha sloan and Michael Pollack and we were writing for some really cool people .
Though I was really self conscious and I didn't know how I was gonna make it in the music industry. So I just started writing a piano ballad with an edm artist and he cut it, that's how I kind of got my start.
Then I was off to Nashville where I was 20-21 and started toplining for notting hill records. Once we started working with groups they were keeping my vocals on their tracks. Then My manager was like "You could do an artist project" so I said "okay" and it's been working pretty well for the past year and a half.
How is Nashville treating you and EDM artists?
ESSY: I will say it is very small. I actually argued with myself whether to come to Nashville or go to Los Angeles, because LA is the edm capital of the world.
I'm a song writer at heart and I wanted to build on that more and Nashville's songwriting community is so strong so I can only learn from that.
There's a small pop community here and we all build and grow off eachother so that's been really great too.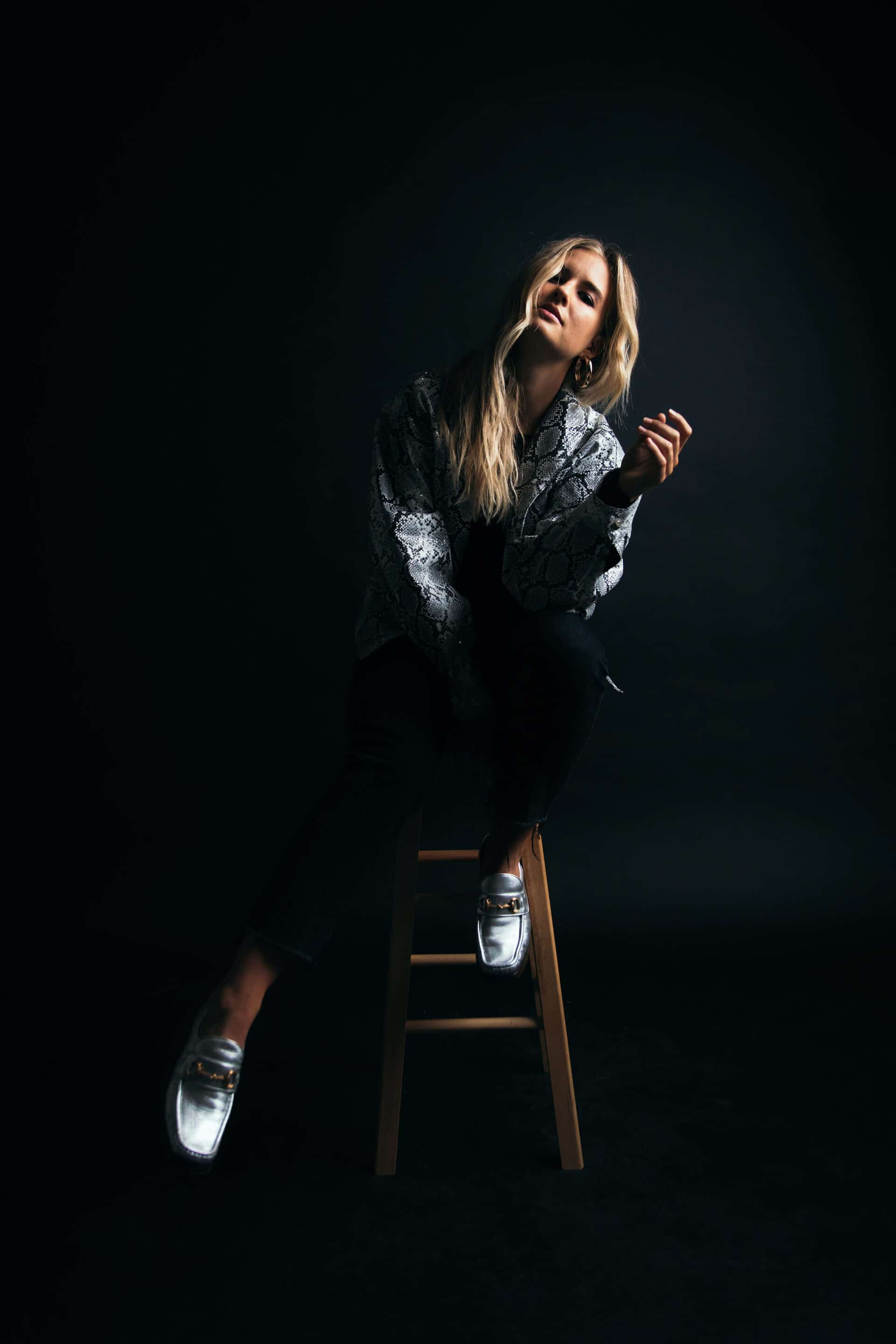 You mentioned you want to give a voice to young women with your music. How are you trying to achieve that?
ESSY: It's taken a while for me to figure out how to go about that. Because it's such a heavy and big issue to tackle. But with my new music I kind of take that head on.
I talk about masculinity, self expression, feeling confident in your skin. You can look good and sexy and without having to be judged or body-shamed.
I'm approaching these heavy topics by letting the listener dance to them. When you're grooving you're not really going "oh wait there's a message here" but when you go back and listen you hear substance.
Is this your debut as ESSY?
ESSY: This is my second ep. My first release was in 2019. This is the debut of this new sound though.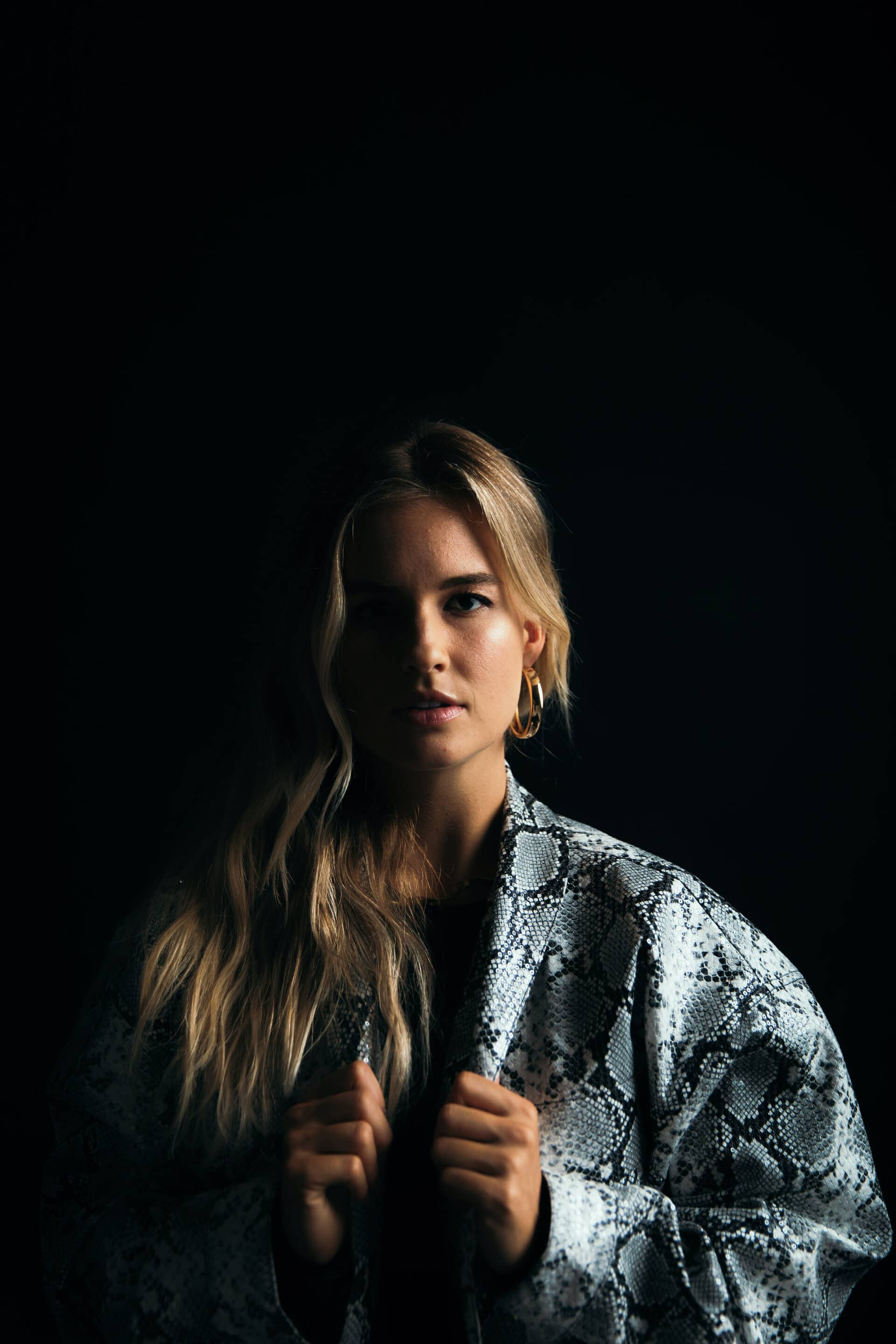 How is this record more mature than the last?
ESSY: It's darker, it's more raw, it's more real. I'm not singing about the fluffy stuff, it's more aggressive. It's more experimental and edgier.
Who is your biggest influence?
ESSY: It's kind of shifted. I grew up on Bruce Springsteen and classic rock. Which is not where my music has gone but still. Lately I've been channeling a lot of Halsey and a lot of Stevie Nicks for sure.
What's your dream collab?
Mike Crossy, he's a sick producer.
Do you have any specific creative direction for your visuals and aesthetics?
ESSY: I always know what I want. I wear balck and I wear gold chains. I think my biggest influences style-wise are The Weeknd and Dua Lipa. It's amazing how they brought that retro attire and style back without going over the top