Only two years have passed since Dutch artist Duncan Laurence stole the show with his performance of "Arcade". SInce then, the song amassed more than 250 million combined global streams – took the No. 1 spot on Spotify's Global Viral chart last year and has since received radio airplay in 58 countries. The track recently went viral on TikTok following its use in the "Dracotok" meme, which pairs "Arcade" with a deleted scene from a Harry Potter film.
Happy ending, right? Not just yet, because last November Duncan joined forces with Capitol Records label mate and newest pop sensation FLETCHER for a new version of his hit song.
"Arcade" appears on Laurence's debut album, Small Town Boy, which shows off every aspect of Duncan's powerful storytelling and expressive flow.
"I see music as a platform to tell stories that might be a bit sad, but always have this hopeful ending or hopeful core inside of them," he says. "I think trying to see the positive in something negative gives you a certain strength through life."
Mundane had a chance to chat with him about his career, music and working with FLETCHER.
Tell us about your latest release and it was working with Fletcher
My latest release was part of my newest and first album ever: Small Town Boy. I won Eurovision in 2019 with that song which is the biggest music competition there is in the world, viewed by 200 million people.
It was so special to be part of something so big. Also because Arcade was my first single ever. Working on it again, with such an amazing artist like FLETCHER was such an amazing experience. Seeing, hearing and feeling the song from her perspective was so cool. She's just amazing. It was also so much fun to re-record the last choruses, adding more adlibs. I mean, the whole process was just really cool.
How does living in the Netherlands shape your creativity?
As a musician, growing up in The Netherlands was tough. There's not a big music industry. Especially coming from a small town like me, music wasn't really a big thing. It's always been my dream to become a musician.
To find people I could write and work with has always been a challenge in The Netherlands. A lot of people here write in Dutch. I've always been keen on writing in English, but of course as a non native English speaker I had to come a long way to really master the language in a way where I could tell stories the way I wanted to.
After a couple of writing sessions with English and American writers, I realised that not being a native English speaker kind of gave me a different perspective on the English language. Where most people would see boundaries, I could see opportunities. That gave me so much confidence.
How did you get into music and art?
I got bullied a lot when I was younger. And every time I came home from school, music was the thing that helped me cope with that. It helped me see things in different perspectives. It helped me create a world wherein I was safe to be and to say whatever I wanted to. No one could judge me for it. A place where I could turn the negative into beautiful positive art.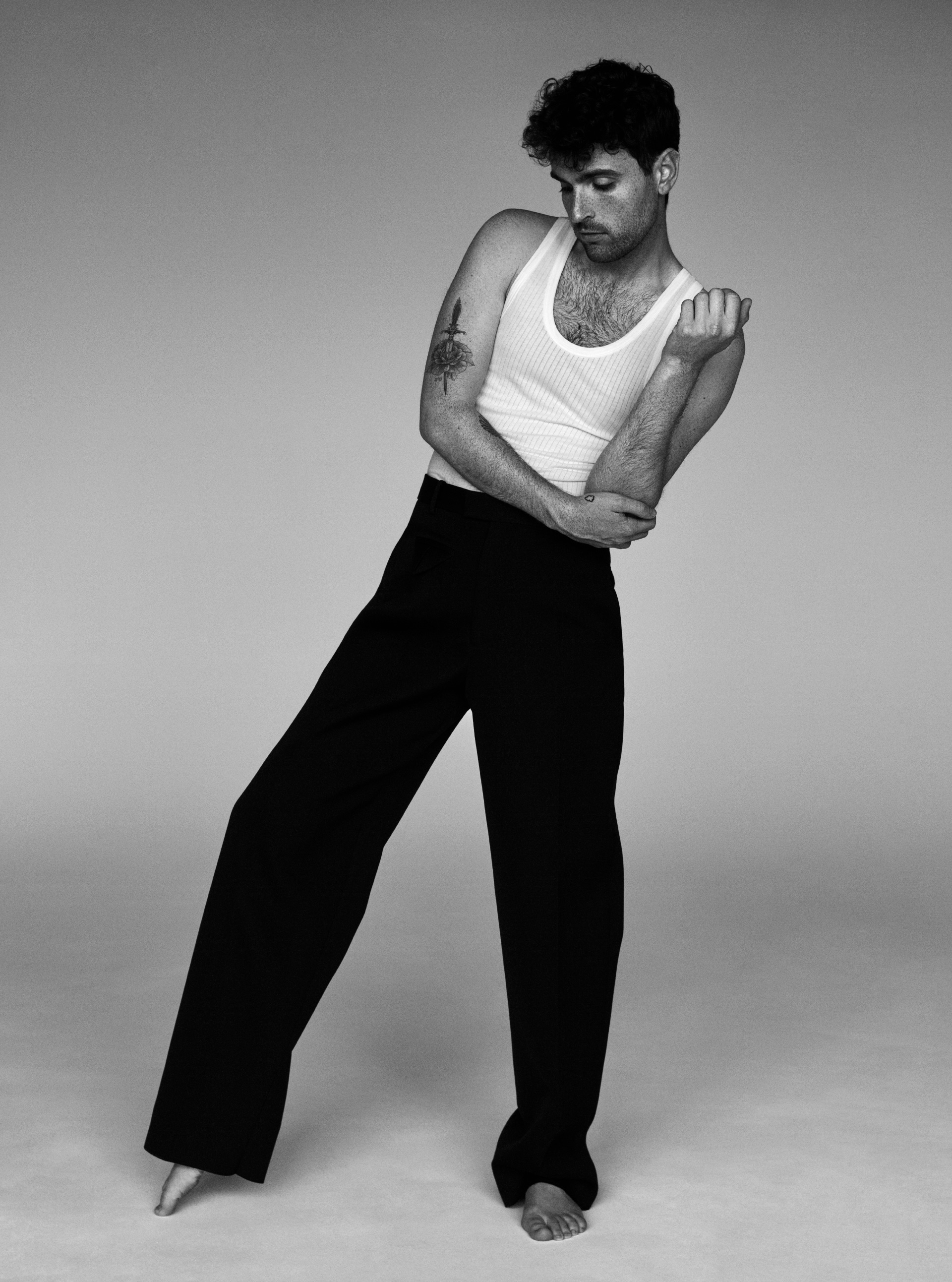 You seem to be a multi talented artist, is there an aspect of music making that you love more than others?
I love writing new songs. Creating something based on emotions, a story or a feeling is the most beautiful thing there is. I love to see ideas turn into something you can hear, play, and come back to whenever you want to. You can really capture something you couldn't really grasp before!
Who are your all time musical icons?
My biggest icons in music history are Elvis, Nirvana (my all time favourite grunge crush) and Amy Winehouse (such an honest musician. Everything she did was so pure, from the music to the storytelling). I also really admire artists such as Nils Frahm, a great pianist and composer. Nowadays I love to listen a lot to artists like Troy Sivan, Maggie Rogers, Noah Cyrus… the list goes on and on.
What inspires your lyrics?
Everyday stories. Things people go through. Small things in life that sometimes go unnoticed but so important. Whether it's the flavour of the ice cream after a breakup or a friend's heartbreaking story, I just keep my ears open for new inspiration all the time.
How are you dealing with Covid preventing you from performing live?
I'm doing good. Focusing on writing a lot of songs, playing the guitar and the piano way more than before. Also, I've started producing my own songs and I'm really investing a lot of time into that.
A month ago, I was supposed to play one of the biggest stadiums in The Netherlands, The Ziggo Dome. But unfortunately it couldn't happen which I'm super bummed about but you know, health above anything.
What's the future looking like for you?
Exciting! My music is travelling all over the world. Especially in Russia and the US. I'm very much focused on making new music right now. Creating new songs, trying to explore new avenues in my style and most of all just having fun doing it.
I'm also making a lot of plans for the next year, from livestreams to my performance on Eurovision. I'm really looking forward to it. It's gonna be crazy to be back on that stage again after two years.
I don't know much about the future except that there will be a lot of new music, a new album in 2021 and hopefully, when the world is ready again, a lot of performing.