Kansas City based duo The Black Creatures has released a full length album titled "Wild Echoes" which is heavily charged with burning social issues and captivating sounds and musical influences.
The record, which was released in August 2020, was mastered by Collin Jordan (Xiu Xiu, Kanye West, Lupe Fiasco) after being recorded in Kansas City and anticipated the release of a music video for their smooth Erykah Badu inspired track titled "D'ummm," released in December 2020.
The album's first release, "Wretched (It Goes)", caught the attention of NPR Music, who promptly invited the duo to take part in their "Songs for Change" project.
Their music provides a deep introspective look into themes of suicide, grief, love, and mental health, particulary within the Black community. As survivors of suicide attempts and various forms of abuse, band members Jade and Xavier wanted to make music that allows people to imagine things that may not exist right now.
As they explain, "Music is very political. It permits us to draw out the blueprints for what we want to create."
Here's what Xavier and Jade had to say about all of this and beyond.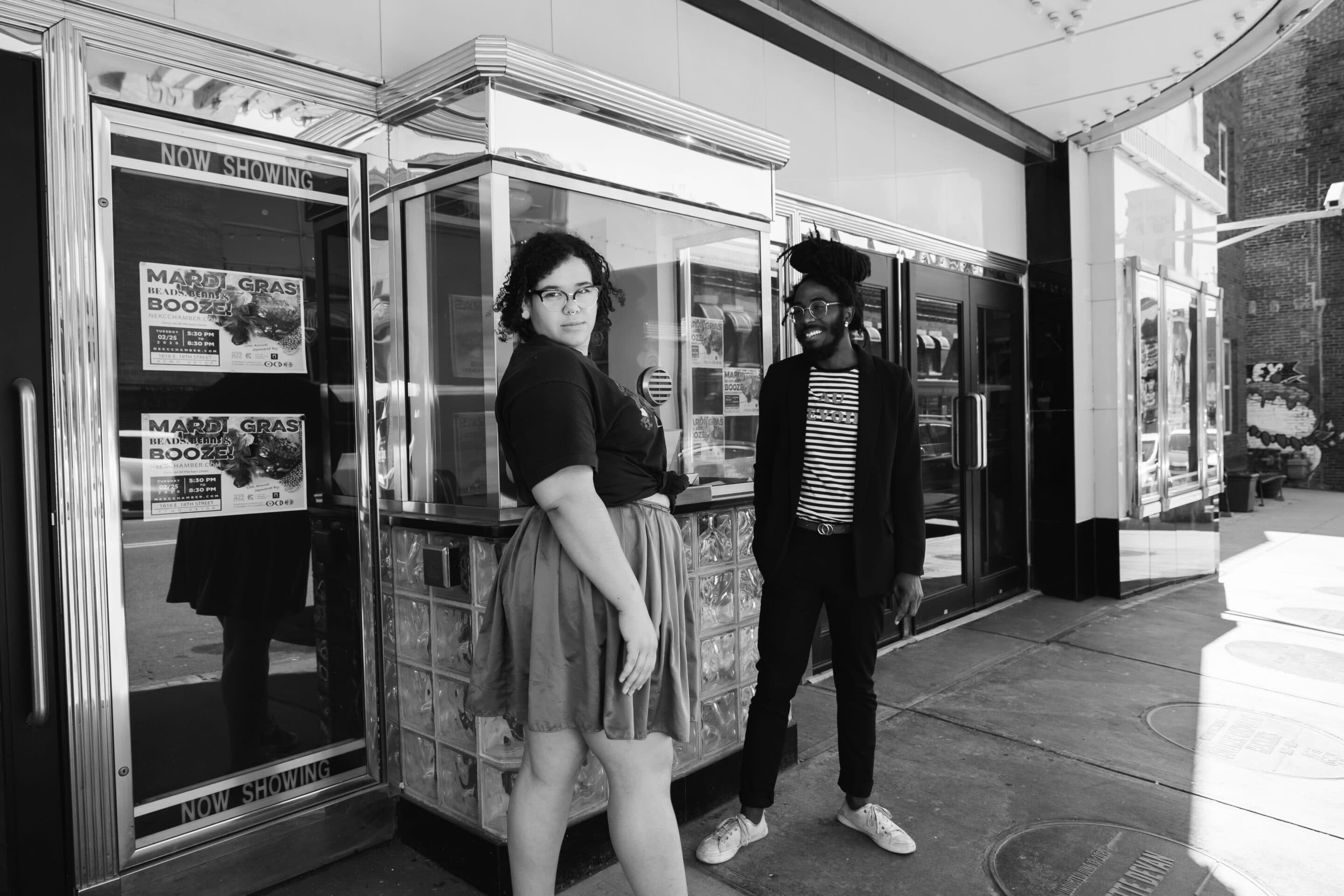 How did you get together and start your group?
We went to the same high school and we'd see each in the hallways all the time but never got to know another for real until we became facebook friends and started talking about Jade's makeup and whatnot which led to me sending over a soundcloud link of some instrumental track I had produced.
We both had a gut feeling we had to work together, so we recorded a version of it with Jade's vocals on it and that's how The Black Creatures was born
You've been playing together for so long. How has your sound changed since then?
Well, we are still feeling it out in all honesty. The style, tone and influences of our music has changed a lot since the very beginning especially because of the fact that now we know each very well musically.
Right now, I could write something for Jade and Jade could write something for me. However, at the beginning we weren't sure what the other was able to do, we just wanted to let each other do it.
Tell us about your latest release
We put out a full length record called Wild Echoes in August which we are super pumped about. In December we released a visual for one of the songs called "D'ummm" and there was another song off the album called "Wretched" which we released earlier last year.
What's the theme of this record?
Xavier: I had this idea of dichotomy in mind that I wanted to translate into music. Something about mirrors, reflections, twisted versions of things and such and I guess after pitching the idea to Jade, we ended up making a whole album about that.
Jade: Yes! We pulled from our own experiences and both turned them into art though there isn't a specific moment or episode that triggered the theme.
A lot of different things had happened even while Xavier and I were getting to know each other that writing this record was some kind of processing phase for us: a way to make mental space for bigger and brighter destinies.
How did you cope with covid and how did 2020 reshape your outlook on things?
Covid definitely gave us a lot more time to think about our visuals, vidoes, aesthetics etc. which is something we wouldn't have time to do as we were going to be extra busy if Covid hadn't happened.
There seems to be a cohesive vision in all of your creative assets, from pictures to videos and visuals. What inspires that?
Jade: A big part of my approach to whatever I do stems from my passion for Afro Futurism. I'm trying to make it a way of life so in every faucet of my creative life I want to be able to tell stories that are not necessarily about your usual cis, heterosxual, normative, "middle class fairy tales"