Berlin-via-Paris electronic pop artist Benjamin Ruby, or better known by his musical persona Maury111 shares his captivating new single 'All Out', out now on all streaming platforms. 
Naming Björk, Thom York, RY X and James Blake as his biggest influences, Maury111 draws from his combined influences to create his own brand of "mysticosmic" pop music. His distinctive sound has a bewitching and mystical quality to it, paired perfectly with his incredibly dreamy vocals; the track captivates the listener from the very first note.
Recorded in Maury111's home studio in Berlin, he experimented on synth to produce the main sound, and recorded falling chains to achieve the rhythmic elements and textury sound.
Speaking of the track, Maury111 says,
"This song is about letting tears out and my struggle to do so. I used to cry a lot when I was a kid, until my teenage years where it became a shameful thing for a boy to cry. I completely stopped crying, spent years without shedding a tear. Until the day one of my friends died. At first I still couldn't cry about it. I sang for his funeral and at the end of the song, I finally let it out. But then I locked it all in again, and after some time, I realised it was really unhealthy, which led me to write this song. Ever since, I hold it in much less, finishing this song really worked as a spell to heal this blockage."
Maury111 is a character created by the french singer, songwriter, and producer Benjamin Ruby. Bathed early on in a world of music thanks to a melomaniac father, Ruby sung as a soloist in the children's choir of the Opera de Paris and went on tour, performing classical music all over the world until the inevitable teenage voice break. Further delving into this life of music, he learns guitar and bass, to later play rock, pop and jazz for different bands in Paris.
Tell us about Maury111?
It is a character that lives in the clouds in order to watch the stars constantly. When I make music I summon it.
What inspired this single?
For many years, since the death of one of my oldest friends, I've had issues shedding a tear. At times I would feel it come but never to the point of actually crying. I understood it was not healthy because it made me keep things inside. So I wrote this song and as often with songs, it's been very therapeutic. I let them flow out more ever since I finished writing it.
What are some sources of inspiration for your storytelling?
I had an epiphany in 2014. I've been raised as an atheist, and this revelation gave me my own conception of what the word "god" could mean. I talk about this in many lyrics. Also I fell in love with the desert (hence the name of the album : Desert Temple).
Any funny anecdotes from the time you were recording or writing the album?
I was working on the beat of one of the songs, the door of my room was opened and my roommate Dio in the kitchen made a sound with a plate at exactly the right moment for the beat to stand out. So I came into the kitchen, took his plate and went back to my room to record it.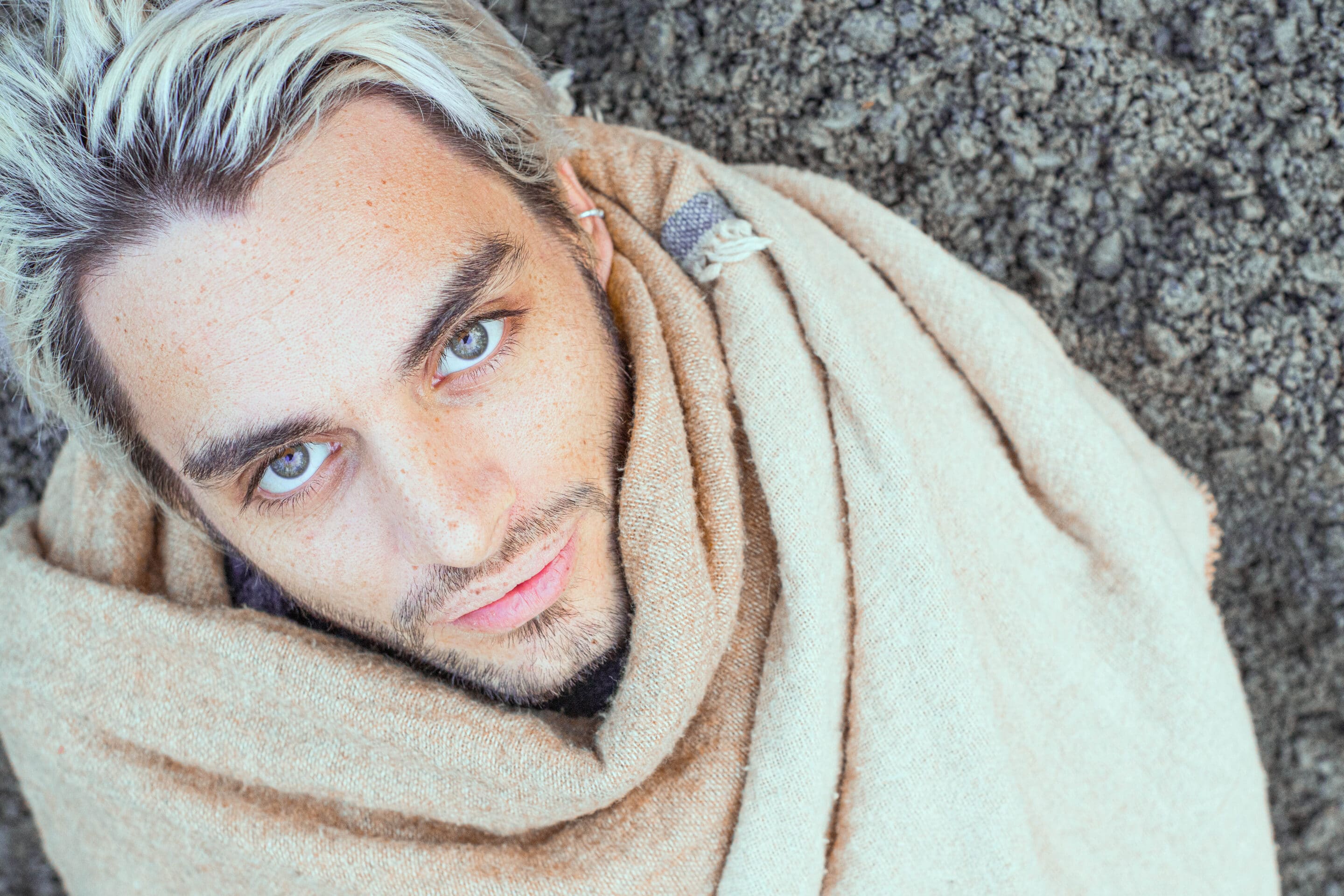 What's a record that shaped your creativity?
Homogenic by Björk
Who is an artist or band you look up to today?
Koreless
Any future projects?
I'd like to buy a van, have a little studio in it and go make music all along the way to the mongolian desert.
Top 3 dream collaborations?
Björk, Dr Dre, MSJY
What does music mean to you?
As this track from Chassol says : "Music is god, my love". It is one of the proofs that there is something beyond the physical world that connects us.
How would you describe your sound to someone who has never heard you?
Mysticosmic introspective electro-pop