Channeling the cathartic energy that is screaming and singing in the car, Aviella sings about just that on "Scream It Out," which features energetic and bass-boosted production from Callie Reiff.
The two powerhouse emerging acts share the same energy in the studio, so this collaboration was a natural fit. Aviella heard Callie's initial production of the track and knew exactly what she wanted to add to it with her anthemic vocals.
Callie Reiff has been making waves in the scene since she burst on to it at 15 as Webster Hall's youngest DJ. Now in 2022, she's played alongside Tiesto in Cancun for his The Trip festival, supported Steve Aoki at the Brooklyn Mirage, was selected by Sirius XM BPM to contribute a mix for their Women's History Month line up, as well as being a regular guest on Sofi Tukker's live stream sessions during lockdown.
Aviella is becoming a mainstay in the Dim Mak family – "Scream It Out" follows her recent collab with QUIX "Comfortable."
STREAM on all platforms HERE
1. What do you think makes this song stand out?
Callie: For me, getting it to have this sort of pop punk feel in the beginning layered with pop vocals felt really different from some of my other songs and I wasn't sure how it was going to turn out. I love how good the combination of sounds ended up blending together surprisingly and how the drops hold so much energy. Playing this one out for a crowd feels extra special to me.
Aviella: "Scream It Out" is full of anthemic angst and the melodies make it feel super unique and unexpected! It's almost like a mix of multiple dance genres and there's definitely a contrast happening between the tone of the vocal relative to the rocky-edge of the track, which I think is really cool!
2. What was the creative process for this track?
C: I've been working on this instrumental for a while trying out different ideas and sounds, it's been a minute trying to get this one in a good spot. I had a show in LA recently with Steve Aoki and went into the Dim Mak studios for the day where I ended up meeting Aviella. We instantly hit it off and I felt like she was a good friend of mine already. I had this song almost done instrumentally and was still trying to find the perfect voice for it, I played Aviella it before I left the studio that day and by the time I got back NYC, she recorded her vocals and sent over an idea. Right away I knew this was what the song needed and we were both sooo hyped!!!
A: I met Callie a couple months back for a session in LA and we had such a great time together! I was super excited to come up with some awesome ideas with her and she sent me this track shortly after. The topline came together super quickly and one of my favorite parts was recording all of the layered SCREAM IT OUT vocals in the chorus! Everything about this collab was so easy and felt right!
3. What inspired your lyrics?
C: Having the song have this drum heavy driven drop to it plus Aviella adding her lyrics, it felt like the perfect anthemic combo. The lyrics came together so quickly because Aviella just knew the direction she wanted to take it after listening just a few times. The lyrics mean to me, that you have built up this wall of emotions and you are ready to just tear it down. Feeling almost stuck whether it's in a relationship aspect or life in general, you are ready for the next chapter and to feel good again. We can all relate to it in that sense.
A: The lyrics are inspired by the idea that it's okay to let out our emotions. Sometimes we want to get in our car and scream out the lyrics to our favorite song while we drive. My Swedish co-writers & I really wanted to capture that scenario of releasing built up energy, screaming at the top of your lungs, and just 'letting go' by screaming it out!
4. What message do you want to convey with this?
C: I want anyone who listens to feel a sense of letting go and allowing any and all emotions to take over!! No holding back! Aviella and I love screaming the lyrics and hope you do too, hahaha.
A: Our struggles don't have to always be internalized! I was actually able to perform the song live with Steve Aoki prior to the release and the crowd reaction felt so special. It's a song that I feel many people can relate to. Callie & I definitely love screaming out the lyrics and I think everyone can take the meaning and apply it to how they feel.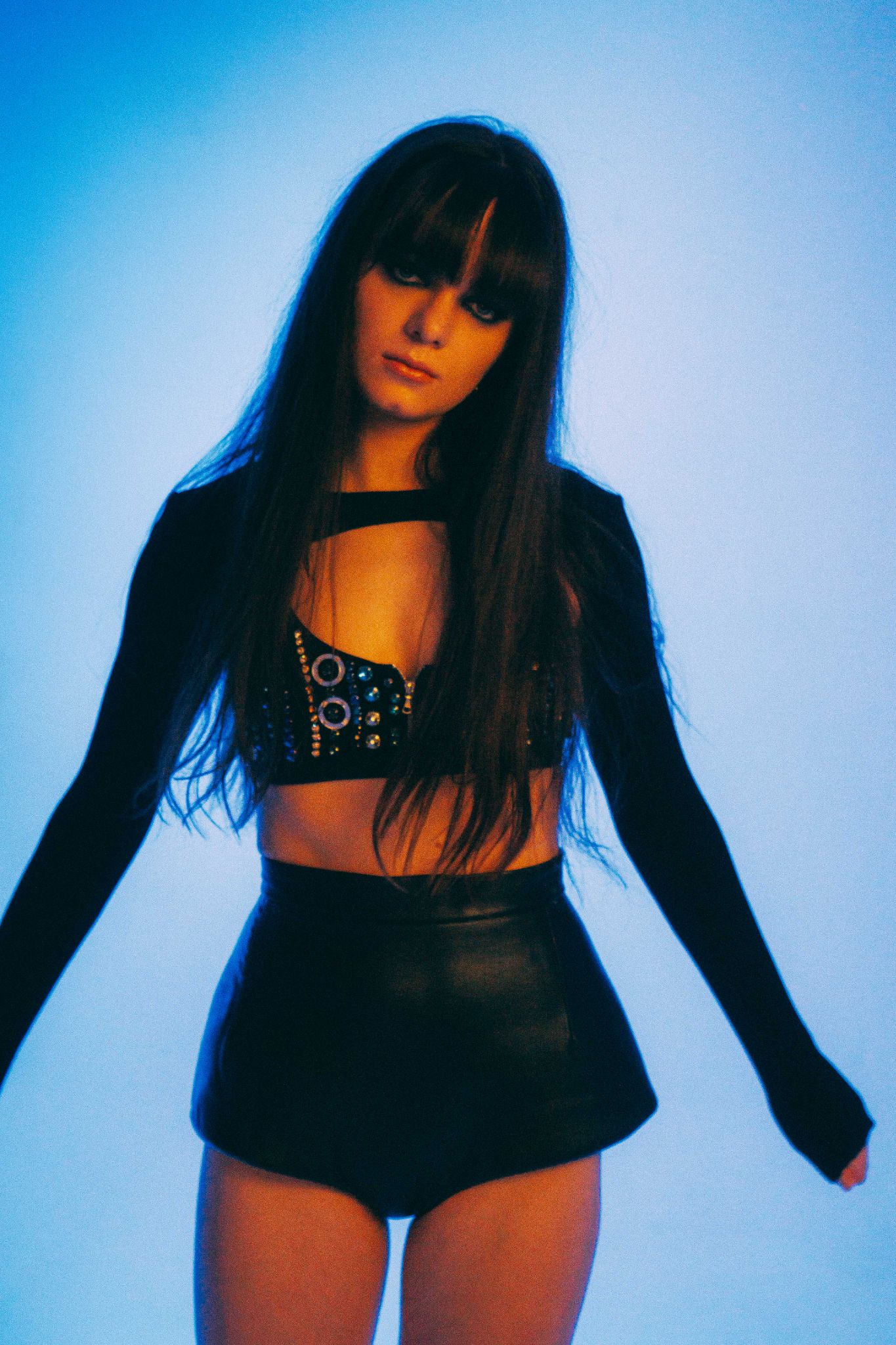 5. What do you feel like when you listen back to this song?
C: A sort of confidence and reassuring feeling hits me when listening to this song, almost like telling yourself "you got this, it will be ok." I also feel like I just want to jump in a crowd at a concert with my friends to it!! It's my favorite song of mine to play live so far.
A: I'm super proud of it! Working with Callie on this was such a great experience. It's such a 'feel-good' song and is a reminder that vulnerability is perfectly normal and something that doesn't need to be hidden.
6. What was the most valuable thing you've learned from working with each other?
C: We met before even working together and I think sometimes that doesn't happen, especially working virtually a lot recently and not getting to just hang out. That really helped this song. Knowing we just clicked and we had very similar ideas for things, helped the process a lot and made us feel super comfortable like we were close friends already and could be super honest and work together to make it the best it could be. I also think waiting till you find the perfect collaborator is a good lesson I learned, patience is key for some of your songs… hold on to them till you feel it's right or try out some random ideas before the final version. I'm so excited it's out!!!
A: There's a lot of valuable things I've learned from working with Callie! I love how we both uplift, praise, and inspire each other! The feeling of girl power working on this together is awesome!!
CONNECT WITH CALLIE REIFF
CONNECT WITH AVIELLA
CONNECT WITH DIM MAK