You all know pop punk is making its way back into the mainstream musical and cultural scene in long strides. What you might not know, though, is that there's an up and coming artist in LA who's mixing up the sonic avenues of pop punk with some sparkly and artsy aesthetic.
Here's how Vilda Ray, our latest music discovery sees it
"My music is aiming at straddling the lines of Funk, Soul, and R&B, the music is meant to remind you that you are allowed freedom within fantasy."
Vilda is a fluid artist, in every way.
"My music is colorful, challenging, and exciting. The more I let go of fear and judgement, the more honest my work becomes. I love fitting my personality on a record, whether it's laughing or sharing small funny ad libs.
"I am especially influenced by the Funk/Soul/R&B of the 70s and 80s because the rules were not as strict, and audiences were more open to free form arrangements. I take pride in making my music an exciting challenge that is still easy to vibe with."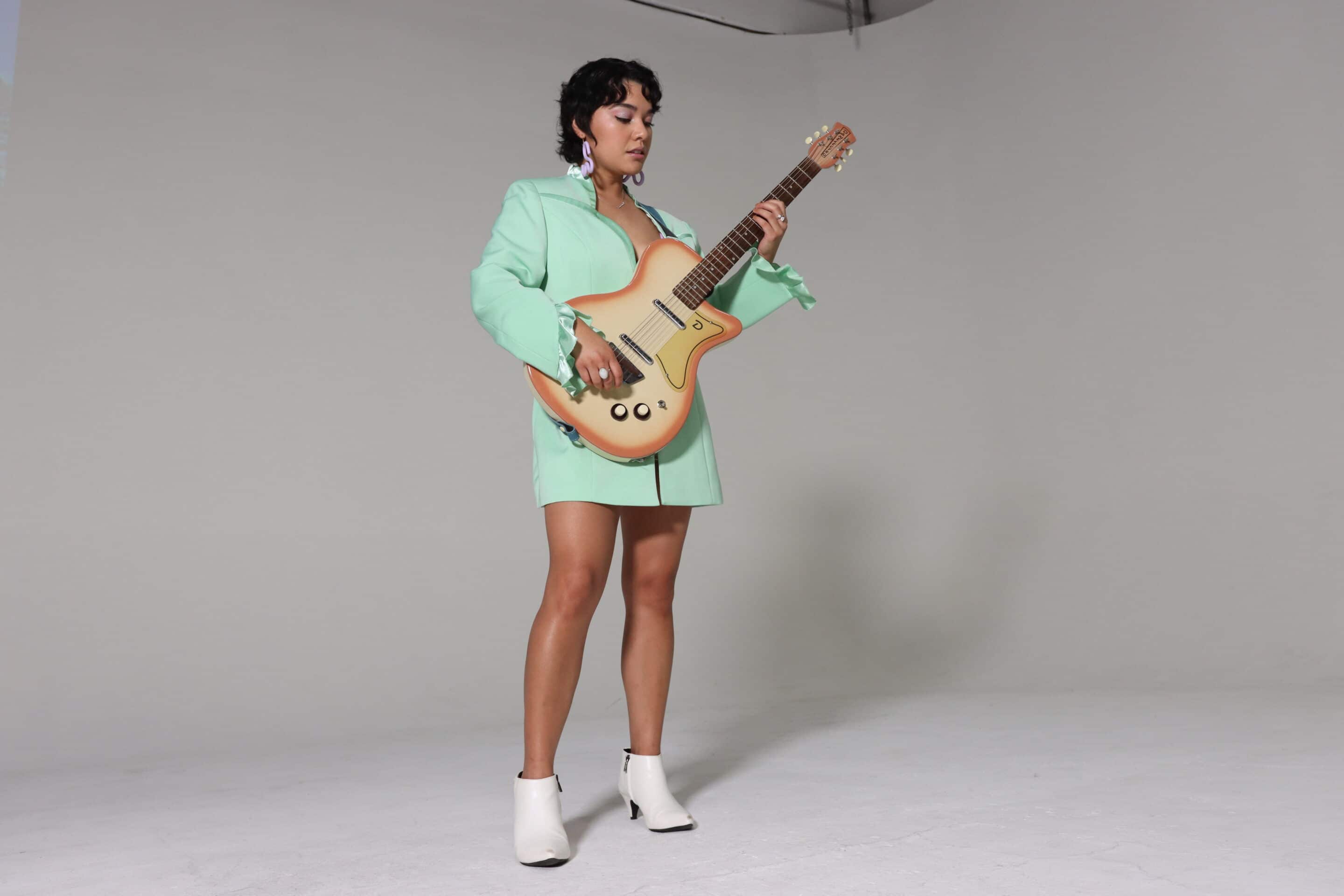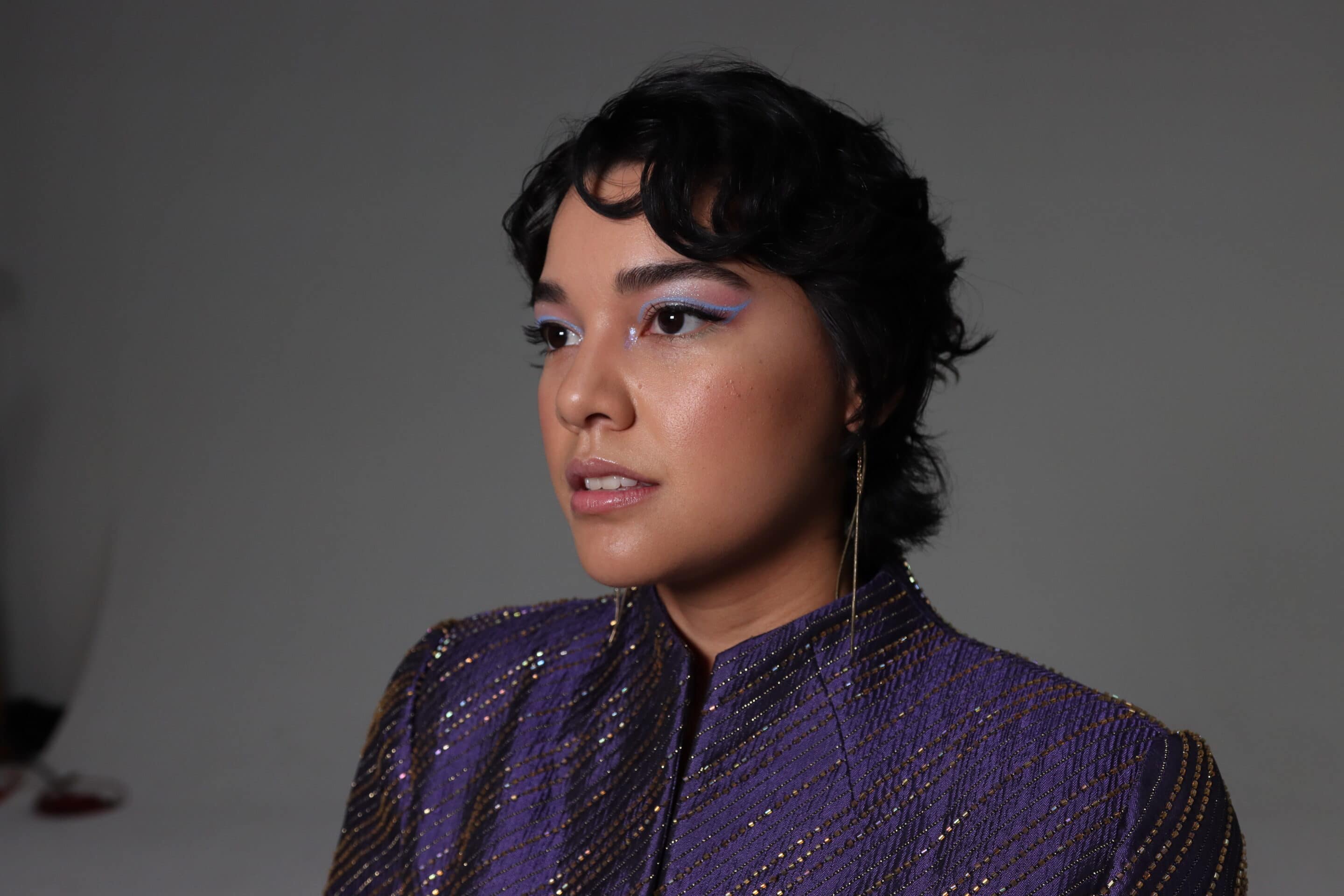 Speaking of color, we asked her what it is she sees in the idea of color that inspires her style from both a musical and aesthetic standpoint.
She simply said that "color is a big part of my life, no one should ever be intimidated by colors! I try to keep a brightness around me not only for style but to lift my spirits. Being an independent artist is difficult because you don't always have the budget for the pieces you want.
Every piece of clothing used in this Liquid Sun era was bought at Goodwill or Salvation Army. I do the best with what I have, and most of the time it ends up looking pretty cute! I am especially obsessed with suits and pastels and always try to bring the feminine showmanship out of a suit rather than the formality."
Wanna guess what her heroes are, then?
"Prince, David Bowie, and Janet Jackson. All incredibly unique, fearless and timeless. In my eyes, all three were already born extremely talented and destined for greatness. But of course what brought them to their legendary status was an unstoppable work ethic. I look to these role models as a reminder of where determination and confidence can get you."
Her latest EP is called "Liquid Sun" and she started writing it "with the goal in mind to make people dance and bring joy to my listener. The bulk of it was created during the first few months of quarantine. Quarantine made life boring and limited the experiences that I would normally write about."
"I began creating these fantasy type scenarios where I was meeting people or going to different places I had never been. I dived so deep in this space that I was able to create my own freedom within fantasy, which became the world of "Liquid Sun." I wrote about 30 demos and then narrowed it down to 5 that made the tracklist. Luckily I had a beautiful team of musicians and engineers to help bring my musical and visual creations to life."
Being an independent artist can be daunting at times, to say the least. However, persistence and patience are going to be rewarded if you do things right. But what does that mean? How do you know when you're on the right path?
We thought what Vilda had to say about this was quite inspiring:
"I believe what makes a songwriter great is their wild imagination. Being able to think outside the box and not limiting myself led me to write records like Liquid Sun or Techno Baby. These were people and ideas that were not real, and yet in the songs you believe they are."
She couldn't have said it better!