Devan has stepped into this moment by confronting the complications of her past while wholeheartedly embracing the sounds that feel authentic to her. Returning with music written and recorded during the pandemic, she is revealing more of herself than she's done on any other project. Nuanced yet compelling, her evocative vocals remain a constant throughout her work, yet that's merely one part of her musical vision. As an emerging producer, her intriguing electronic textures elevate the emotions in her songwriting – and that ever-changing sonic landscape is central to her overall artistry. That's especially clear in her brand new music, with much more to come.
Tell us about the story of your act
I've always wanted to be a singer and musician. There was always music playing throughout my house growing up, and from an early age I loved singing and dancing and performing. While I was in school, I took guitar and piano lessons and participated in school choirs and talent shows, so music was always a big part of my life. I always wanted to pursue music, but ended up going to college for psychology, because I didn't even know where to start with getting into a music career. I did open mics and coffee houses wherever I could, and then I met my Wild Rivers bandmate and we started to collaborate. We toured all around and made albums together as a band, and I started falling more and more in love with writing and production. I've spent the past 5 years writing and collaborating with people across lots of different genres, expanding my musical vocabulary, getting comfortable in a studio setting, and getting some great production experience, while working towards my solo releases. It's been a great opportunity to explore my voice as an artist, and I feel like I've been slowly honing in on the sound that feels most authentic to me. It's going to continue to evolve, but my upcoming EP 'Liquid Sunshine' feels like a huge step in the right direction.
What is the message behind your art?
My songs are just me trying to make sense of my feelings and relationships and surroundings. I see each song as a little time capsule of a place and time, and I hope that whoever listens to them can apply that to their own lives and situations too.
What are some sources of inspiration for your lyrics and storytelling?
Life, relationships, conversations with friends, movies, other musicians, and songwriters. I've been journaling a lot lately, and the act of free writing often sparks inspiration for me because I try to write so quickly that my inhibitions can't censor what I'm saying.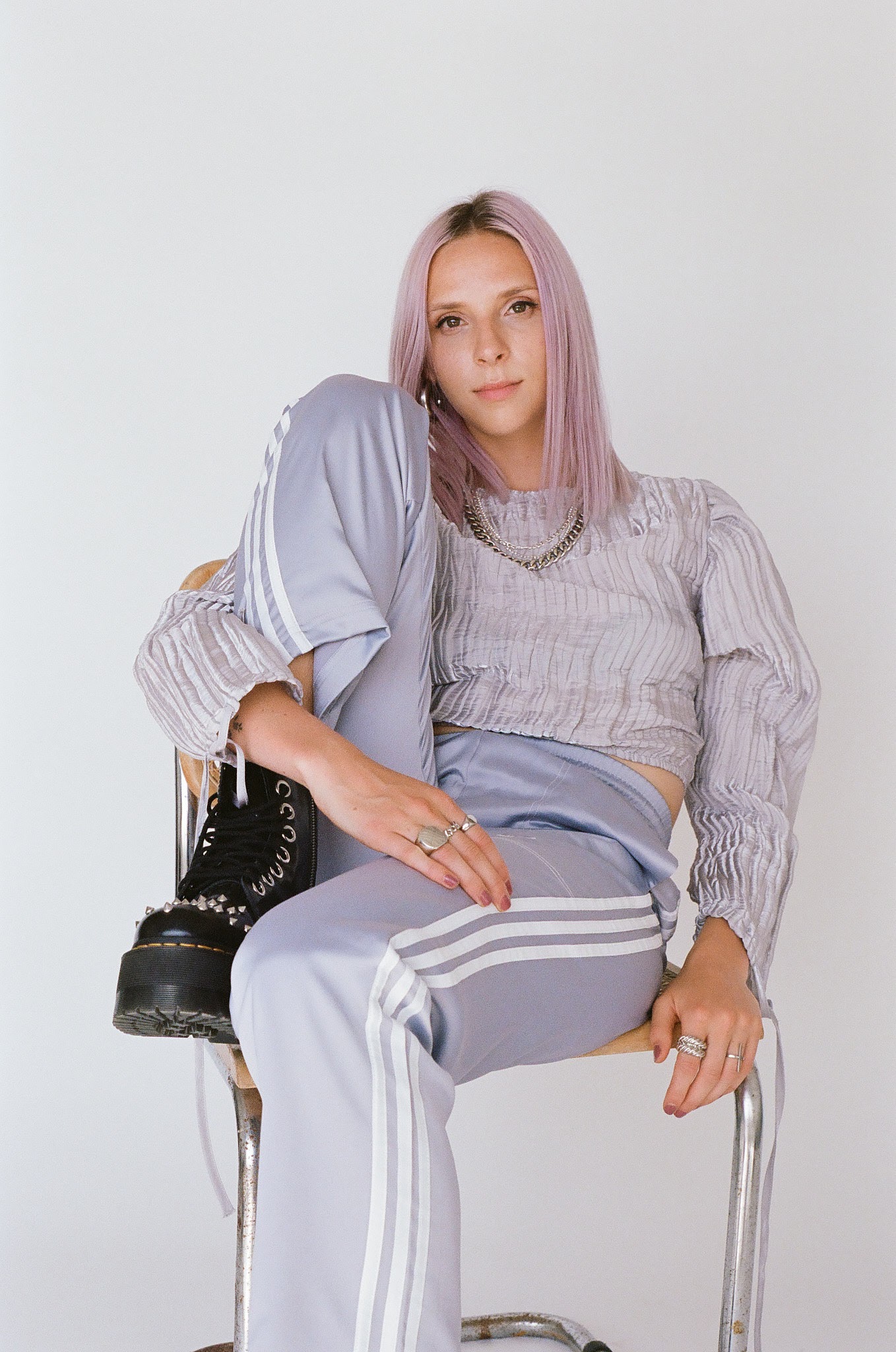 Who is an artist that you look up to more than others today?
Frank Ocean is definitely a #1 for me. His songs remind me more of collages than a singular medium or storyline. He uses lyrics and imagery to evoke such a vivid emotion, without being too on-the-nose with what he's talking about. It's mirrored in the production as well. It's like he's cracked the code of being able to tap into everyone's subconscious.
Was it the record or artist that changed your life?
My parents bought me a Jackson 5 CD when I was about 7 or 8, and I would lock myself in my room and listen to it front to back, studying the vocals and lyrics and harmonies. I feel like it was a crash course in composition and really inspired me to work on singing. James Taylor was a family favourite and that's where I learned a lot about lyricism. Adele's first album really inspired me as well, she was so young and I was like, "I wanna do that", Amy Winehouse, and also, Coldplay has been a favourite band of mine since "Parachutes".
Tell us about your latest release and how it came about
My new EP is about the importance of perspective – 'Liquid Sunshine' is a term my Dad uses to describe the rain. I'd always complain about it as a kid and he'd say "oh come on, it's just a bit of Liquid Sunshine". It's a lesson in optimism, but also a reminder that sometimes you have to do uncomfortable things in order to grow and benefit from the experience. (Plus, I grew up in London, so you really can't be bothered by the rain otherwise you'd never leave the house). This idea felt like a theme across all of the songs, so it felt fitting for the title of the project. It's also a lyric from one of the songs, 'Feel Better'.
You seem to be fusing several musical genres. What inspires your sound?
I love a lot of different styles of music, I'm really into RnB, indie-rock, pop, singer songwriter. I used to get caught up on finding a defined "sound" for myself, but I found it was limiting me. With this EP, my approach was 'if it feels right for the song and authentic to me as an artist, it's right'.
How would you want people to feel while listening to your music?
Sentimental. Confident. Inspired.
Where are some things you really want to accomplish as an artist?
Copying and pasting my current goals right from my 'notes' app:
Work with Mark Ronson
Work with Kaytranada
Complete my first solo album in 2022
Play main stage at a major festival
These are all practical career goals, but really, I just want to be authentic to myself, connect with people on a meaningful level, push myself to learn more and be better as a songwriter and producer, and continue to grow. I'm aware that that sounds cliché but getting hung up on goals can weigh me down sometimes, so I try to remind myself why I'm doing it all in the first place.
Was there ever a moment when you felt like giving up?
Many, many times. I've been in the music industry for 10 years and there have been so many times where I've questioned my career choice, doubted myself, fallen a victim of comparison, told myself I was too 'x', 'y' and not enough 'z'. I felt like giving up many times while making this EP, and it a weird way it took the pressure off. Realistically, I can't imagine myself doing anything else.
What is the best advice you've ever gotten?
If you want something to happen, go make it happen. Basically, don't just wait around and let life happen to you. Also – comparison is the thief of joy!
Where do you think the next game changer will be in the music industry and entertainment scene?
Girls and gays are starting to run the industry. It's a very, very good thing.